The 1804 $10 Gold Eagle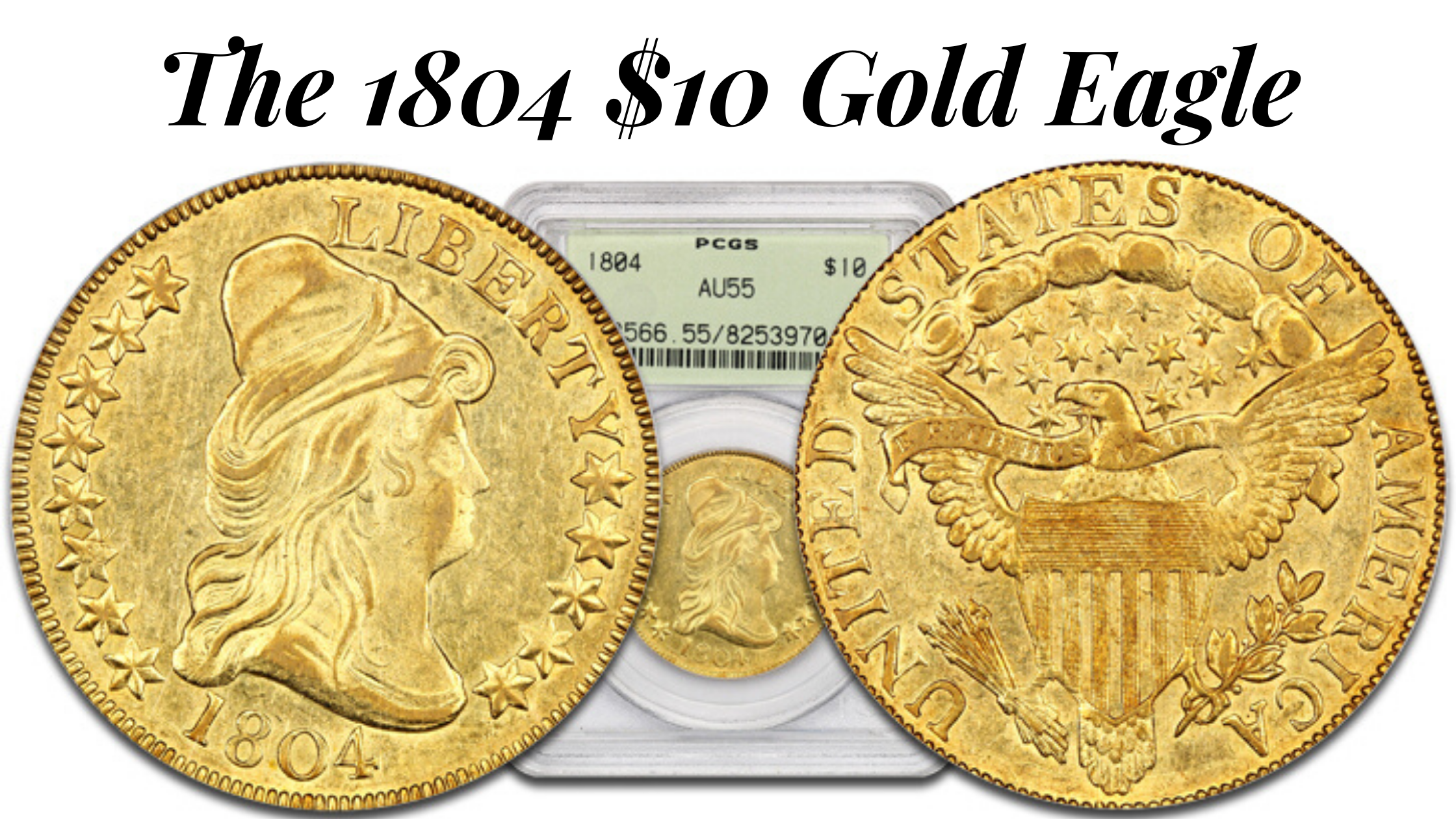 The most famous 1804 coin may be the silver dollar, but it wasn't the only interesting piece bearing this date. 1804 was the last year of the Draped Bust $10 gold eagle, a denomination that wasn't minted again until 1838.
It's believed that somewhere between 2,500 and 3,757 pieces were struck for circulation, all from the same die pair. The denomination was discontinued because the value of gold had risen above its face value, resulting in widespread melting of gold coinage. As a result, many 1804 eagles were melted, and only 80-100 examples are believed to survive, many of which are damaged. Finding a nice, problem-free, high grade example is quite a challenge and they don't come up for sale very often. In fact, only four examples in PCGS AU or MS have crossed the auction block in the past 10 years.
Circulation strikes are rare, but attainable. However, proofs are on the same level as the 1804 dollar, albeit much less famous. Proof eagles weren't minted in 1804 but were made for the famous proof sets of 1834-1835. Since no eagles had been issued since 1804, they struck 1804-dated pieces for the set. Only three are known to exist, one of which is part of the Harry W. Bass Jr. Collection at the ANA Money Museum. Neither of the other two have appeared for sale in recent years, making it an all but unobtainable piece.
Luckily for collectors, there are a small number of circulation strike pieces out there ready to fill the gap in a date set. Interestingly, while 1804 was the last date of gold eagle production for over 30 years, it was not the last date produced chronologically. Some 1803 gold eagles were struck using the same reverse die as the 1804, and based on the die state, some of these were actually struck after the 1804 pieces.
The 1804 may not be the rarest date of the Draped Bust eagle series, but it is one of the hardest to find in uncirculated condition and none are graded by NGC or PCGS above MS64.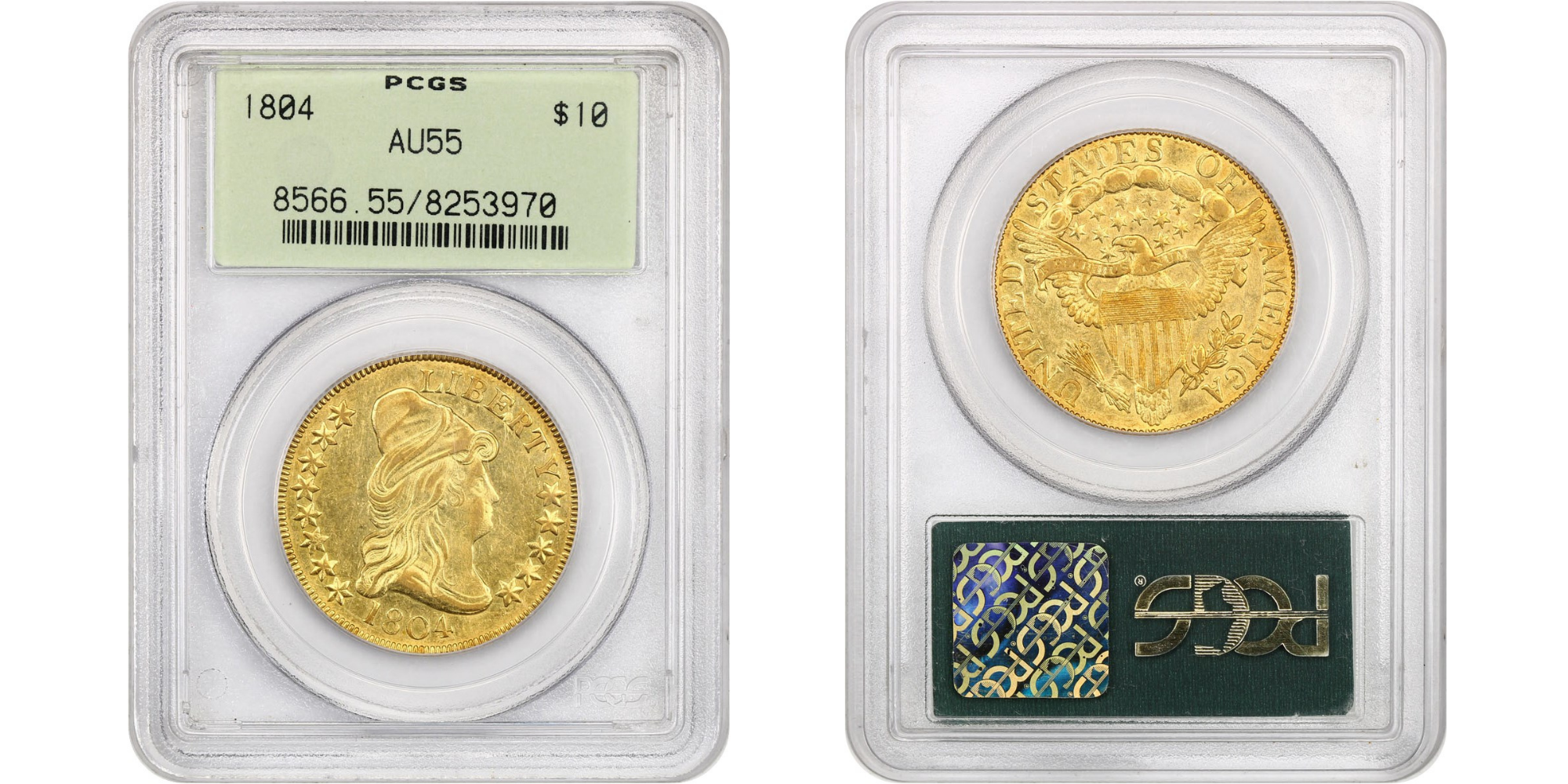 This week we are proud to offer a beautiful AU example of this rare date. This coin flaunts bright, golden-yellow surfaces with ample luster. The design elements are well centered on the planchet, and crisp detail can be seen throughout with a pleasant amount of definition on Liberty's portrait, typically an area of weakness on this issue. The overall strong eye appeal makes this a piece worthy of the advanced specialist.
You can find this exceptional rarity in our Sunday Interenet Auction #1137 ending October 4th! Click here to browse and bid.