The 1897 Proof Set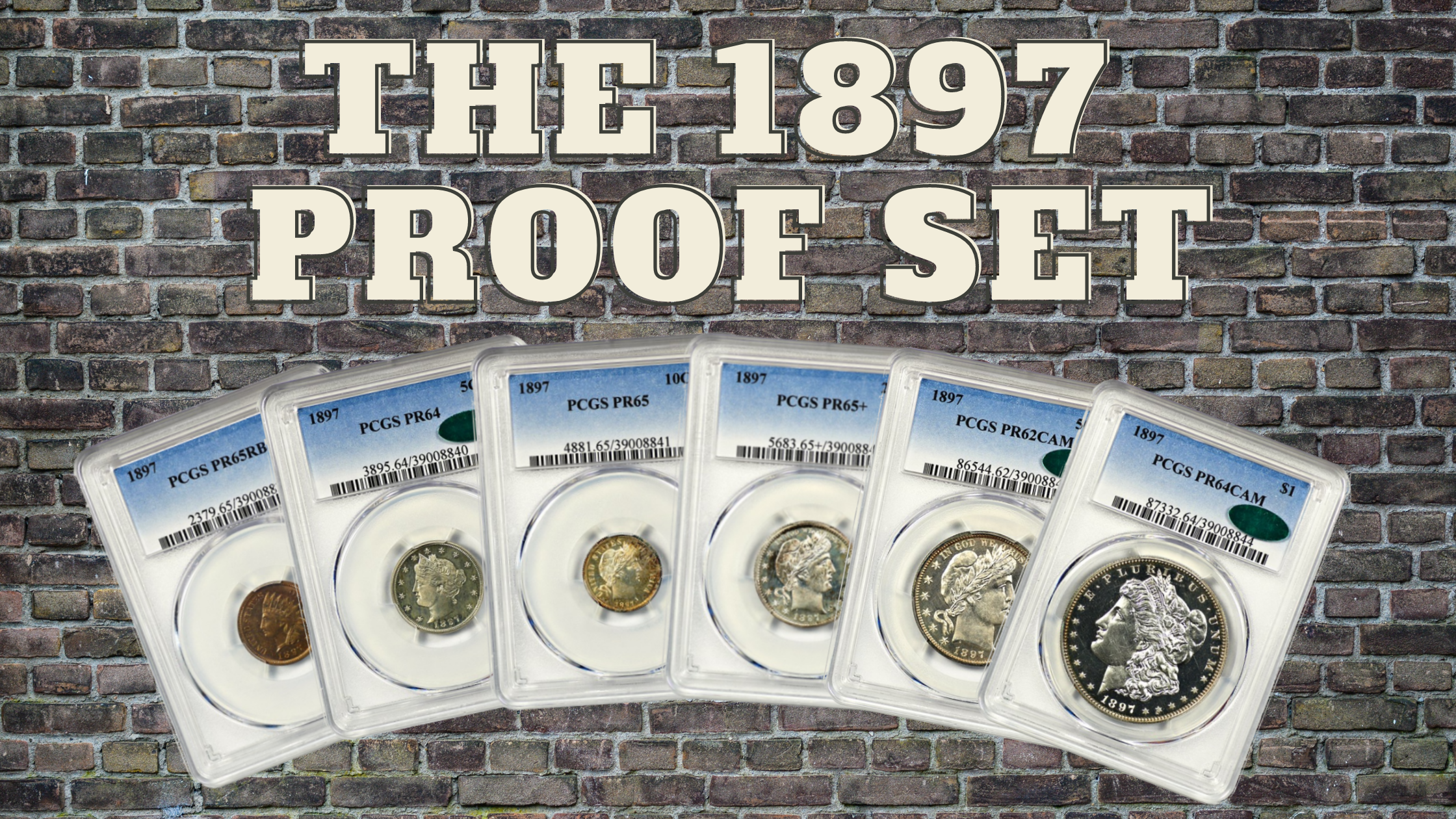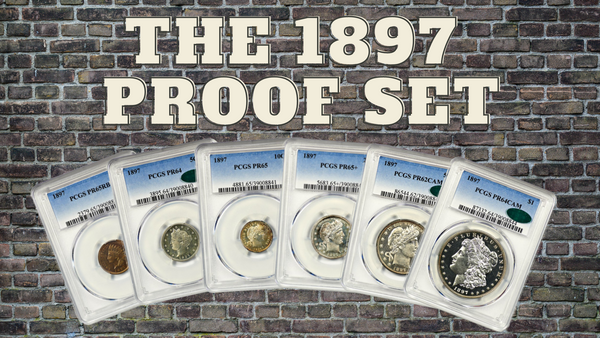 The 1897 proof set was issued at an interesting time for the hobby, and its relative scarcity is not fully appreciated by collectors today. By many accounts 1897 was a slow year for numismatics. In December 1896, after a period of diminished activity, The Numismatist and the American Numismatic Association separated.
The following year, the number of silver proof sets issued declined to just 731 pieces for each denomination. Although not as elusive as some of their 20th century counterparts, the 1897 dimes, quarters, and half dollars are probably the scarcest proof Barber issues from the 1890s. The other issues - namely the cent, nickel, and dollar - are not particularly noteworthy, but all six pieces are seldom sold as a complete set.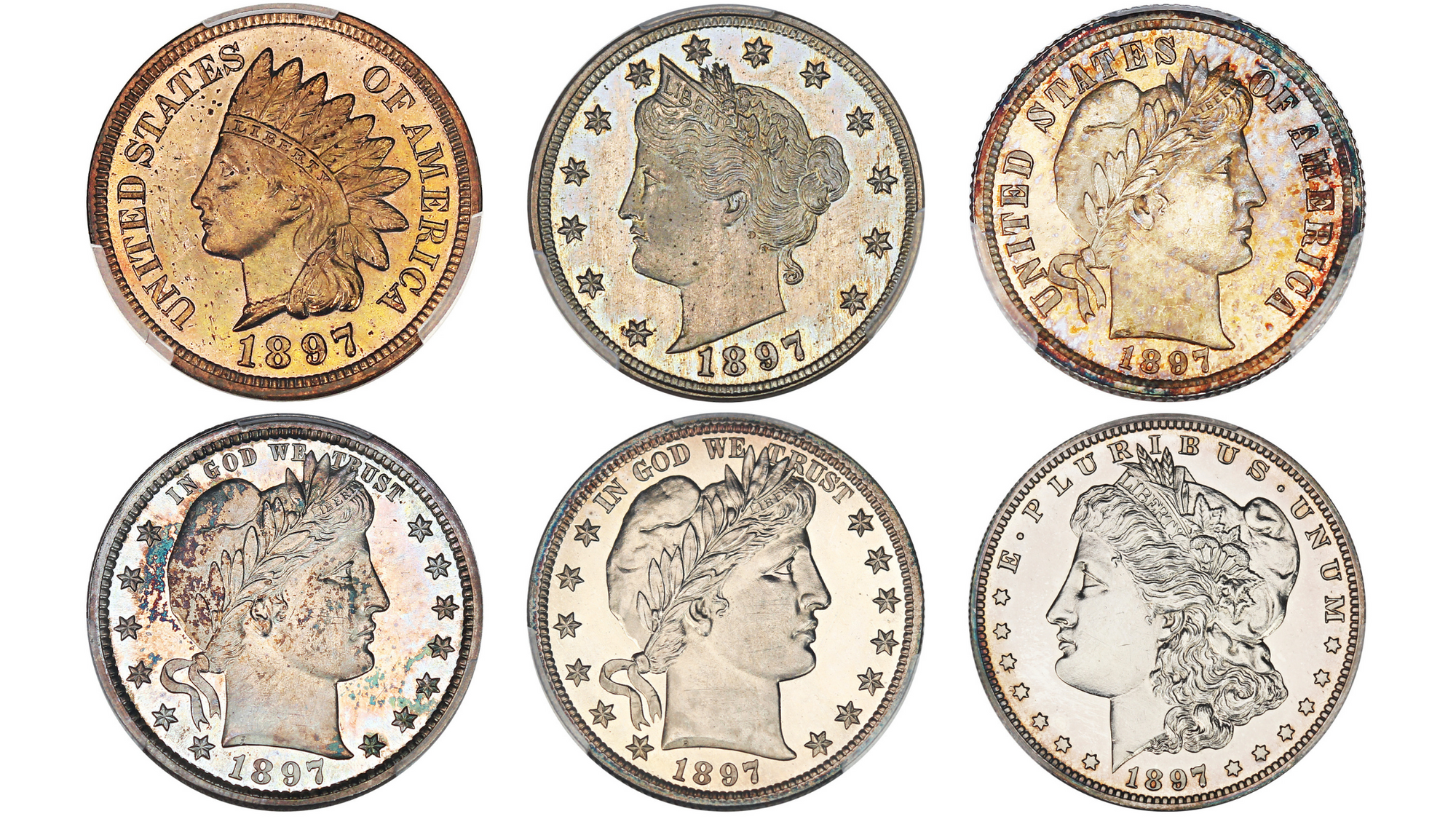 We are happy to offer a nicely matched PCGS graded set available in our Sunday Internet Auction 1139. The nickel, half and dollar have each gained CAC approval. The dime and quarter both display attractive toning with purely original eye appeal.  This set has a starting bid of $9500, which has already been met.  Be sure to view and bid as this one is guaranteed to find a new home this Sunday!
Update: This set sold in Auction #1139 on October 18th for $9,500.