The 1909-S VDB Lincoln Cent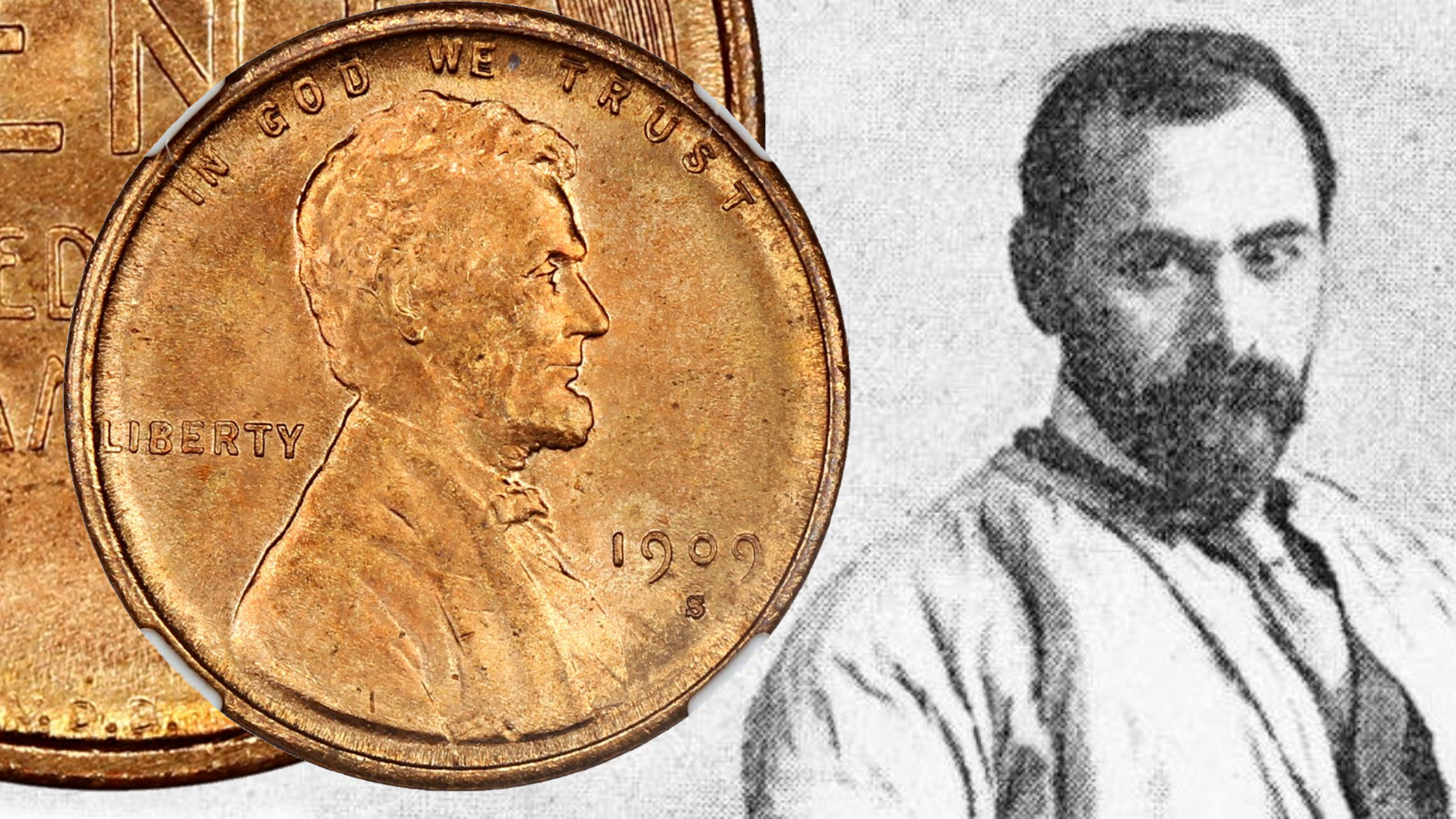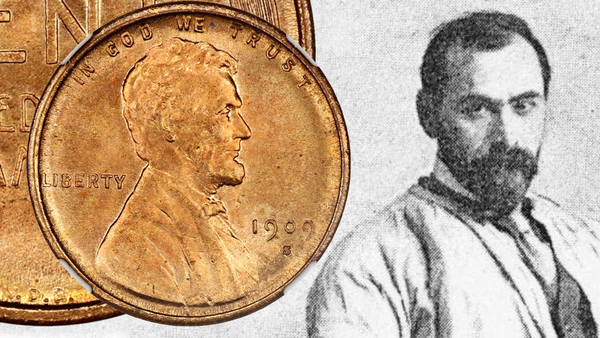 For almost 100 years of American history, it was illegal to put a real person on a coin. When the first coins were issued some people suggested putting George Washington on them, but he protested, arguing that having the president's image on coinage would be too similar to monarchal countries. Instead, they used allegorical depictions of Lady Liberty.
This trend ended in 1893 with the depiction of Christopher Columbus and Queen Isabella on commemorative issues. Those pieces opened the door for depicting other deceased public figures, and in 1909, Abraham Lincoln made history as the first real person on a standard-issue circulating US coin.
The new Lincoln cent was designed by Victor David Brenner. There was precedence for coin designers to include their initials on the coin, and he placed his, VDB, at the bottom of the reverse. The new coin was released on August 2 and was met with such great demand that limits were placed on how many an individual could buy from the Mint.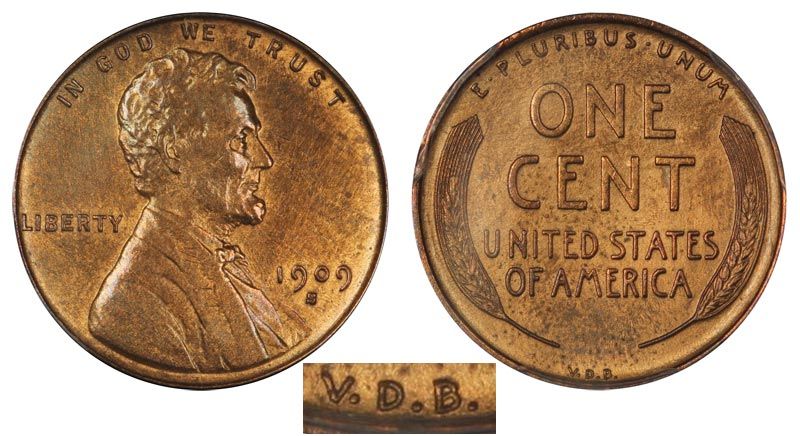 However, by just a couple days later on August 4th, the complaints began. Newspapers reported that the initials were too large; they were a "serious blunder" and "a new die may have to be made to eliminate the objectionable feature" (Middletown Daily Argus, August 4, 1909). People believed Brenner was conceited, and according to the Des Moines News, the initials were sometimes mistaken for the underwear brand BVD.
After considering multiple options, the initials were removed from the coin altogether. Brenner was very unhappy with this outcome, but many savvy individuals realized that the pieces with VDB would likely become collectors' items and began to save them. There are a high number of uncirculated 1909 VDB examples on the market today thanks to these forward-thinking enthusiasts.
While the 1909 VDB is a fairly common coin, the 1909-S VDB saw a much smaller mintage – less than 500,000 compared to almost 30 million minted in Philadelphia. Today the 1909-S VDB is one of the most well-known 20th century rarities. Widely coveted among collectors of all levels, we're excited to offer an absolutely stunning 1909-S VDB NGC MS67 RD example that's tied for finest at both NGC and PCGS. Flashy and close to flawless, any serious wheat collectors will want to take a look. Click Here to view this marvelous piece in auction!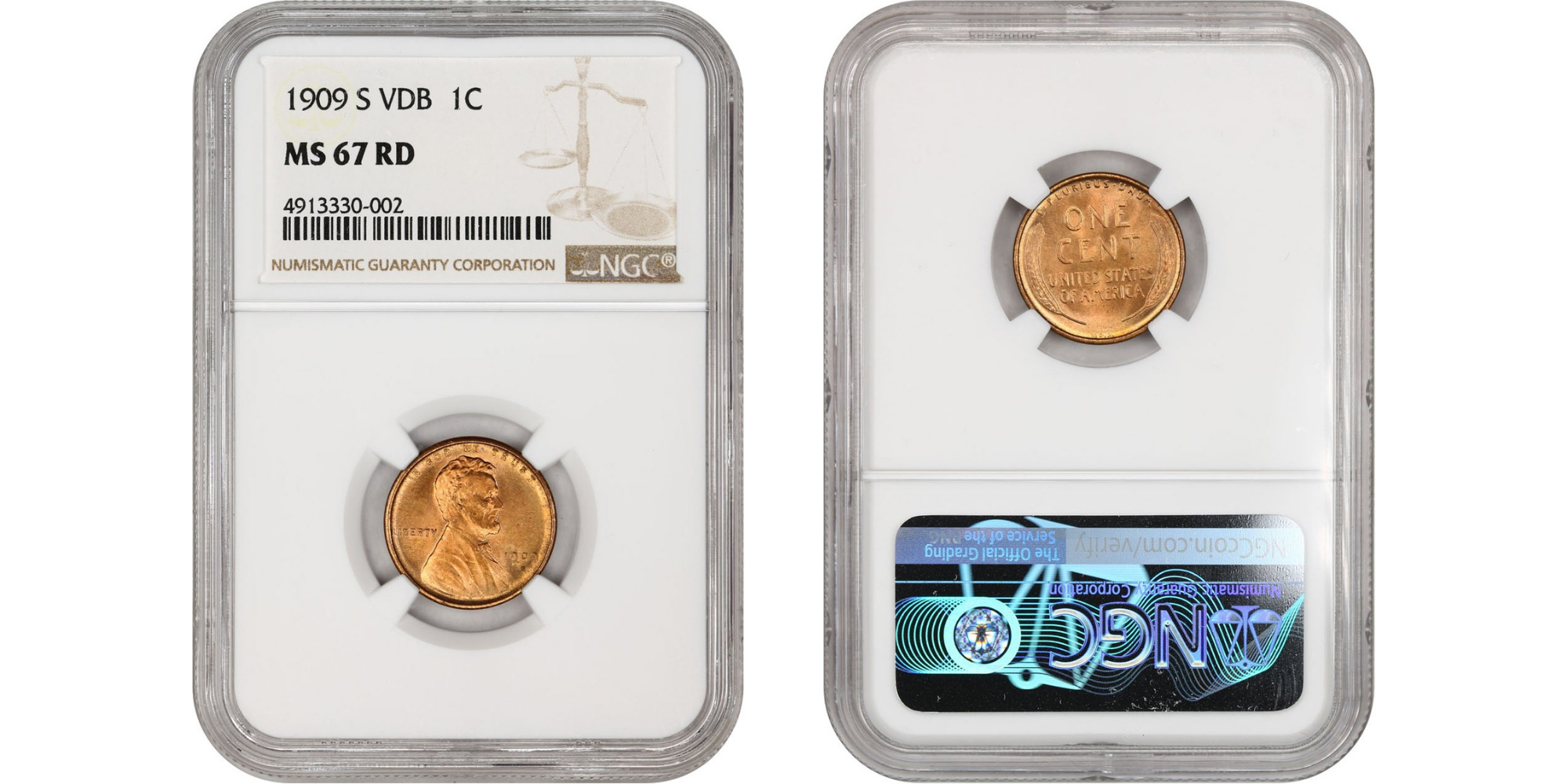 Update: This coin sold in Auction #1141 on November 1st for $39,000.
---
Questions, comments, or feedback on this article are welcome! Feel free to send us an email at coins@davidlawrence.com. We look forward to hearing from you!