A Look Into the PCGS Set Registry App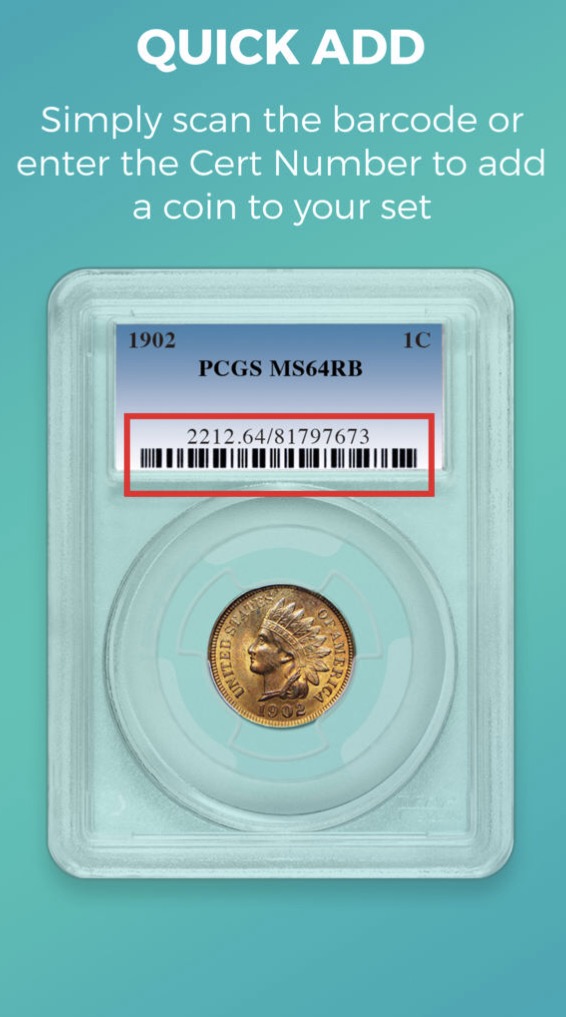 By now most collectors are familiar with the concept of creating a registry set. A great new innovation that PCGS has just launched is their Set Registry App.
This is a free downloadable app that allows users instant access to check and organize their collections from a mobile device. The features of the app are tremendous and provide a perfect tool to help collectors make better buying decisions while browsing coins at a shop or show.
When talking with collectors who do not use a registry, I typically get a few similar reasons as to why they do not.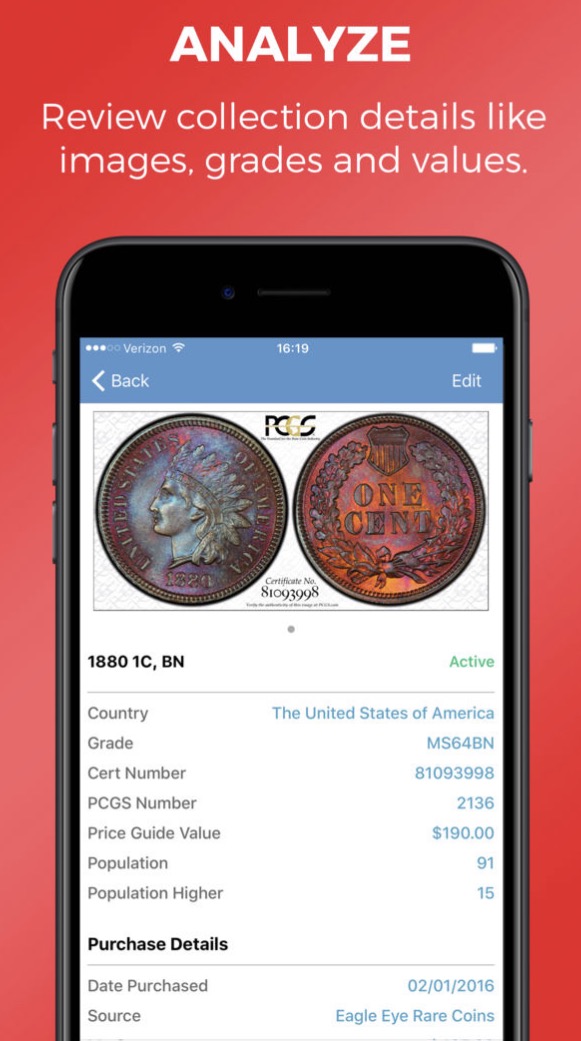 Reason 1: "I don't want people to know what I have in my collection."
Response: You can name your collection whatever you want and keep your name completely out of it. You can also create the registry and keep it unpublished so no one but you has access to view the items.
Reason 2: "I have other grading service coins and even raw ones in my collection."
Response: These are fine to add to your registry listing, they just do not give you any PCGS registry points towards set rankings.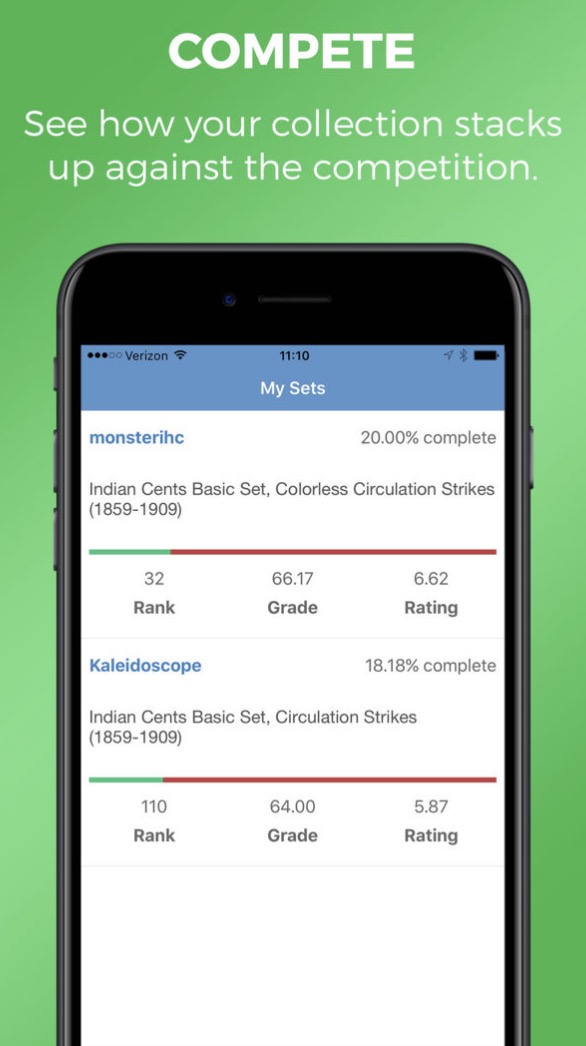 Reason 3: "I don't care about where my set ranks against other collectors."
Response: This may be true, but there are lots of other benefits to using this FREE software. The ability to completely organize your collection being the first one. On different occasions, knowing what you need is just as important as knowing what you have. Different sets have different requirements that you may not otherwise be familiar with. Read below for a list of some of the other useful Set Registry App features PCGS has created.
Here is a summary of the app's features (the UI is slightly different between iOS vs Android but all the features are there and native to the platform):
My Inventory
Manage your entire collection of PCGS graded, non-PCGS graded, and raw coins.
Quickly view each coin's description, grade, cert number, and status (ex: Active, Sold, For Sale, Grading).
Tap a coin to view the full details which pulls in PCGS Price Guide and PCGS Population values.
Many fields such as comments, notes and purchase/sale details can all be edited to customize the information that's important to the user.
My Sets
View all of your sets with set details (such as completion, rank, rating, and grade) and badges/awards.
View the coins in each set. You can search or filter by coins you have or coins you need.

The coins you have will show any images, PCGS pop/pop higher, description, grade and cert number.
The coins you don't have will show the description and the set weight so you can easily see which coins are the highest priority to add to your set.
General
Take pictures from your phone's camera or choose images from your device to upload to a coin. You can crop and rotate the images before to make sure they are perfect.
Add coins to your collection with the Quick Add feature by scanning the PCGS barcode or typing in the PCGS cert number and have them automatically added to your matching sets.
Scan a PCGS-graded coin's barcode or type in a cert number to determine whether or not it will upgrade any of your sets using the "What If?" function.
Search our U.S. coin database to auto-fill your coin details for raw or non-PCGS graded coins.
All the coins and their details are saved on the Set Registry platform which means you can move between the website and app or purchase a new phone and download the app again and pick up right where you left off.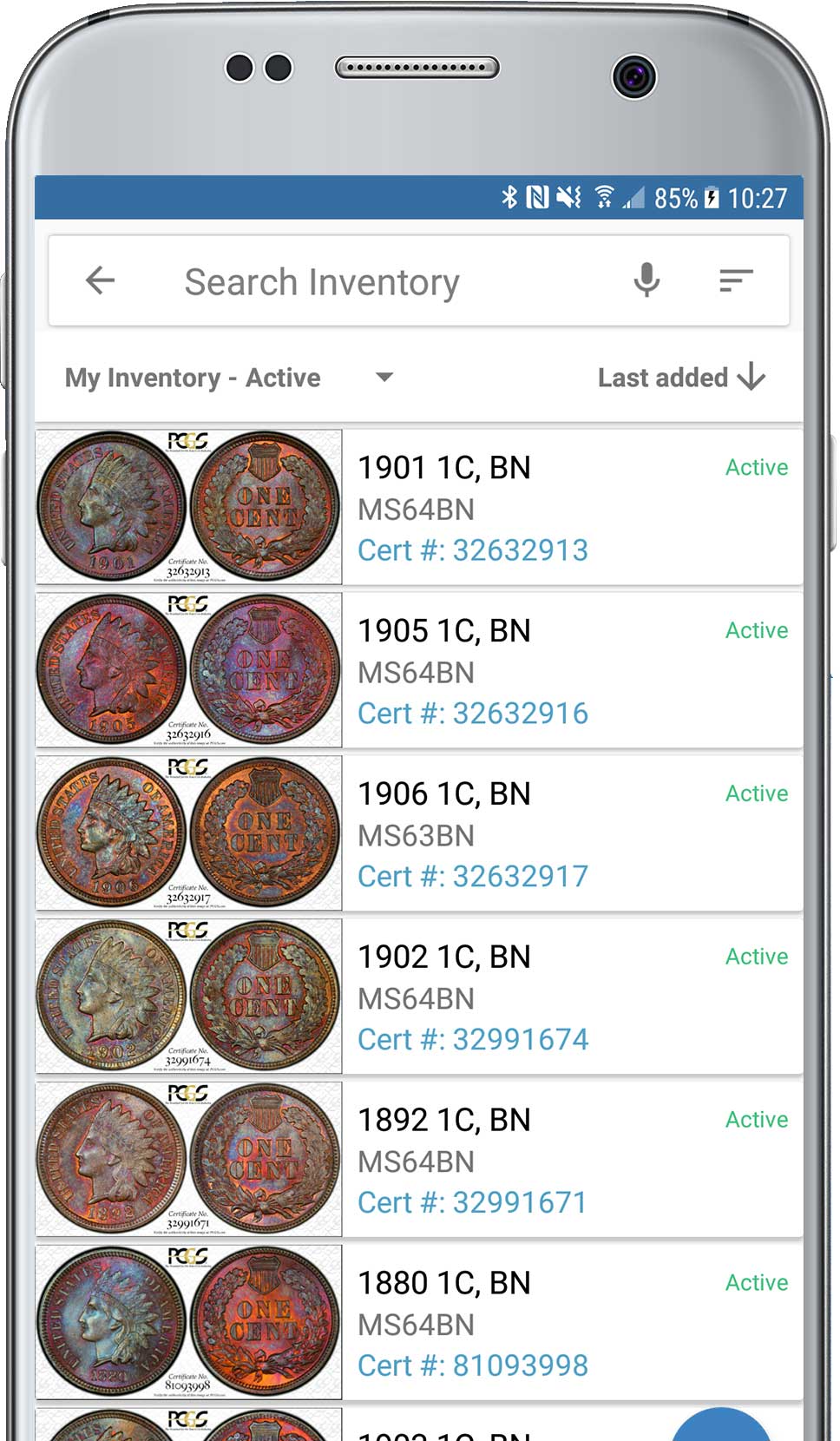 They are always interested in hearing about bugs, as well as feedback and suggestions for future updates, which can be sent to app@pcgs.com. Check out the PCGS article about it to download and learn more!