Auction #1090 Lots Posted. Browse & Bid Now!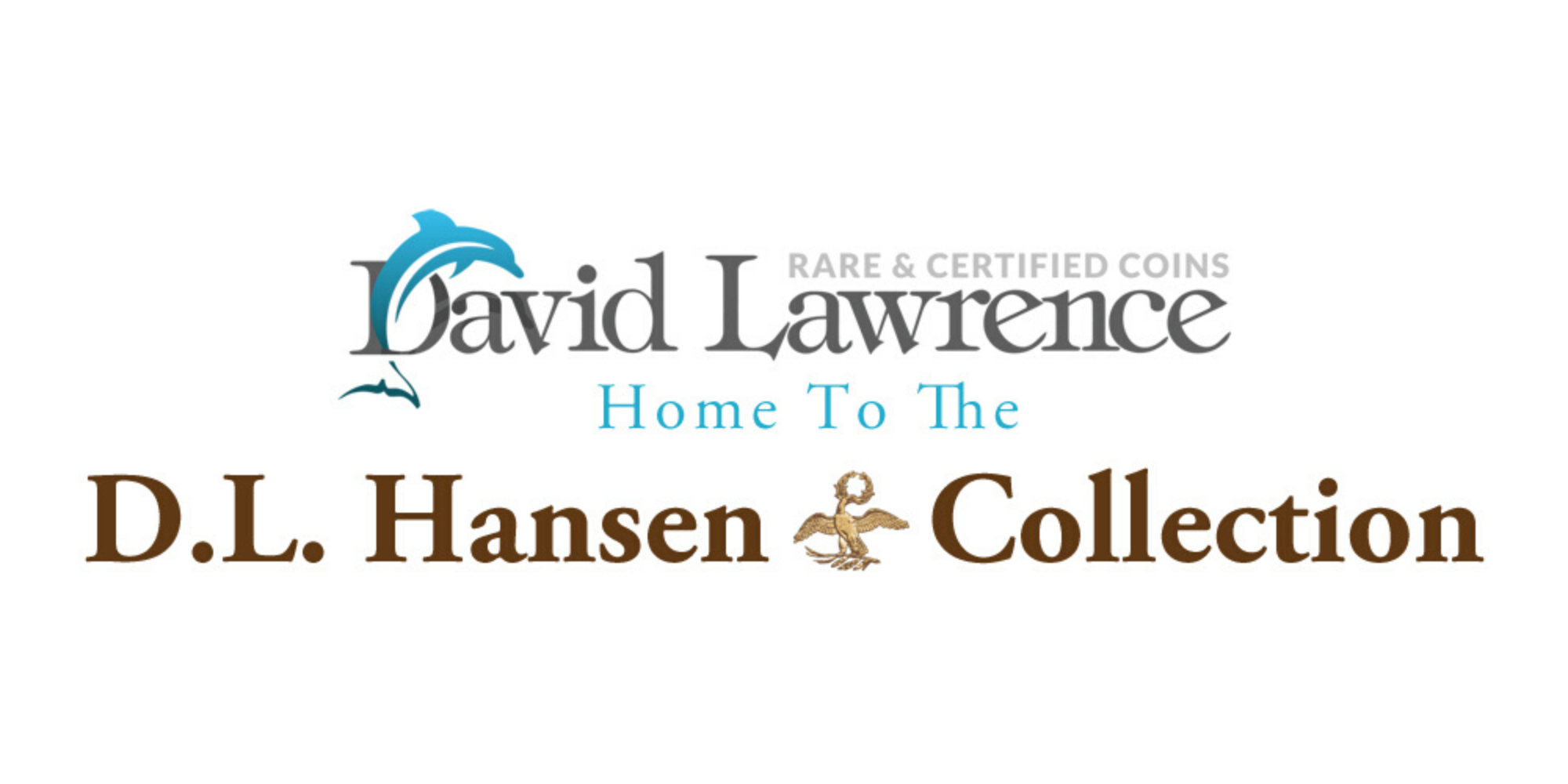 Today's auction marks a historic time in DLRC's history. After years of helping collector and partner Dell Loy Hansen build his immense collection, we are now privileged to offer our next round of duplicates in this Sunday Internet Auction #1090. We will be offering small selections of pieces from the D.L. Hansen Collection on a weekly basis of all price ranges and types.
We hope that you'll enjoy viewing pieces that have once held a prominent spot in the Greatest Collection of U.S. Coins ever assembled, and we invite you to also become a part of numismatic history by purchasing coins from the D.L. Hansen Collection!
In all, there's a vast selection of over 500 New Items, , featuring over 50 coins from the D.L. Hansen Collection, 80 No Reserve lots and 25 Vault Value items. All lots will begin closing at 8pm EST on Sunday, November 10th. Some of the more interesting highlights from this week's sale include:
D.L. Hansen Collection Highlights
Our first highlight coin is a 1913-S 25c PCGS MS66 ex: D.L. Hansen Collection. A beautiful satiny white gem example of this popular key date. One of the big three key date Barber quarters, the 1913-S boasts the lowest mintage of any 20th century silver coin issue. Just 40,000 coins were struck and very few are preserved in high grades. The Hansen Collection houses an MS67 example of this famous issue.
Our second highlight coin is a 1924-S 25c PCGS MS66 FH. Very desirable and popular key date in the Standing Quarter series, especially rare with the Full Head. Flashy, white surfaces with gleaming luster, this piece is absolutely gorgeous for the grade. Only a single MS67FH is graded finer for the date.
The third highlight is an 1861 $1 PCGS/CAC MS65 ex: D.L. Hansen/Morelan. An absolutely gorgeous example from the Civil War period. The surfaces are completely original with moderate blue, rose, and green tints. A low mintage of 77,500 coins struck. The Hansen Collection houses another MS65 examples as well as the finest graded MS66 example for the date.
The fourth highlight coin is an 1894-O $1 PCGS MS65. A popular, better date New Orleans Morgan issue with excellent white surfaces and luster. Well-struck for the date, there is only a single piece graded finer by PCGS, making this condition rarity a must-have for the serious Registry Collector! Blazing white surfaces with superb gem eye appeal!
Our fifth highlight is a 1796 $10 PCGS AU53 ex: D.L. Hansen. In Early U.S. Gold Coin Varieties, John Dannreuther estimates that the mintage may be as low as 3,500 coins for this date as many of the issues from earlier in the year may have been dated 1795. An underrated date compared to the earlier issue of 1795, it is estimated that 125 to 175 pieces survive heavy melting in previous generations. This piece is a lovely AU example with light orange-golden highlights and plenty of luster.
The sixth highlight is an 1873 $10 PCGS AU53 ex: D.L. Hansen Collection. Ron Guth writes that, "There are few eagles rarer than the 1873 Close 3," and its mintage of just 800 coins make it the "lowest of any eagle up until that time," with the 1875 and 1877 coming in at even fewer later in the decade. Often overlooked by collectors and dealers, the date is appreciated by specialists as PCGS suggests that only 30 to 35 pieces are known, with only a single piece that survives as uncirculated. This rare, elusive offering of this date is an opportunity appreciated by the rare gold specialists. The Hansen Collection houses a pair of AU53 examples, which accounts for all three pieces that are graded by PCGS as such.
Our final highlight coin is an 1849 Mormon $5 PCGS AU58 ex: D.L. Hansen Collection. The Mormon $5 gold piece is a great rarity of Americana. These coins were minted under the direct supervision of Brigham Young himself. They are very rare and highly desirable.
Of course there are many other highlights, so be sure to browse all lots in this exciting new sale before it closes on Sunday, November 10th.
If you have any questions about coins in our auctions, or items for direct purchase, please call us at 800-776-0560, or send an email and we will get back to you immediately.

Thanks for browsing our inventory and participating in our auction!

Sincerely,
The David Lawrence Numismatic Team