Auction #1107 Live! Closes March 8th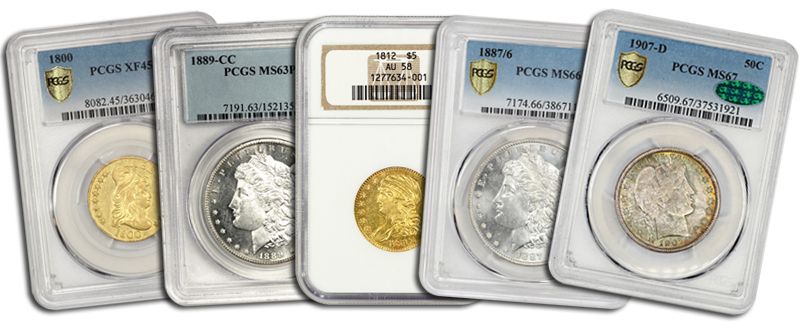 Our Sunday Internet Auction #1107 offers another selection from the D.L. Hansen Collection as well as a gem Barber Half, a flashy overdate variety Morgan, a key date DMPL Morgan, a popular $5 early half eagle, and a lustrous Capped Bust $5 gold. In all, there's a vast selection of over 450 New Items, featuring 43 coins from the D.L. Hansen Collection, 75 No Reserve Lots and 25 Vault Value Items.

We hope that you'll enjoy viewing pieces that have once held a prominent spot in the Greatest Collection of U.S. Coins ever assembled, and we invite you to also become a part of numismatic history by purchasing coins from the D.L. Hansen Collection!

All lots will begin closing at 8pm EST on Sunday, March 8th. Some of the highlights from this week's auction include:

D.L. Hansen Collection Highlights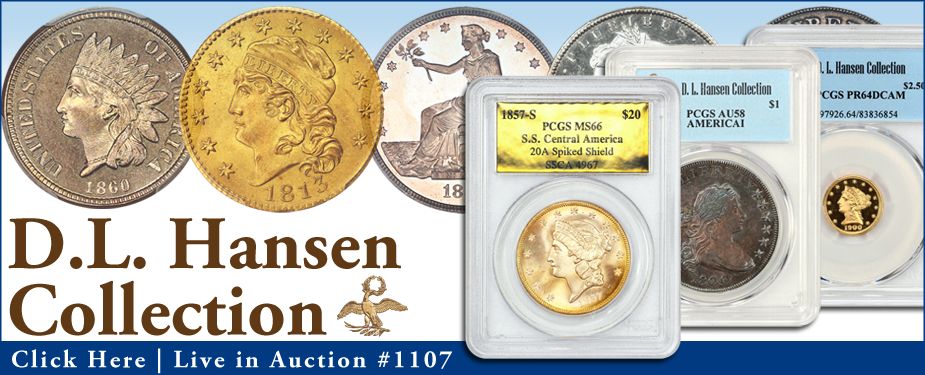 Featured Auction Lots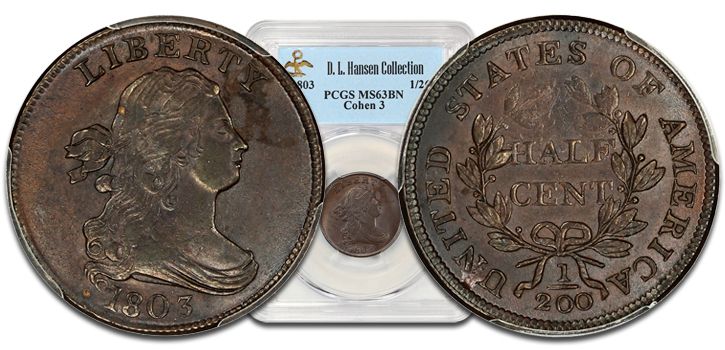 Our first highlight coin is a beautiful 1803 1/2c PCGS MS63 BN (C-3) ex: D.L. Hansen. Smooth dark chocolate surfaces display deep purple undertones and fantastic details for the grade. The primary set contains a MS64+ example for the date.
Our second highlight coin is a sharply struck 1867 50c PCGS MS65 ex: D.L. Hansen. A frosty luster is uninterrupted by rich lavender grey patina with occasional undertones of blue and gold. The Hansen Collection holds the finest known example for the date, a MS68.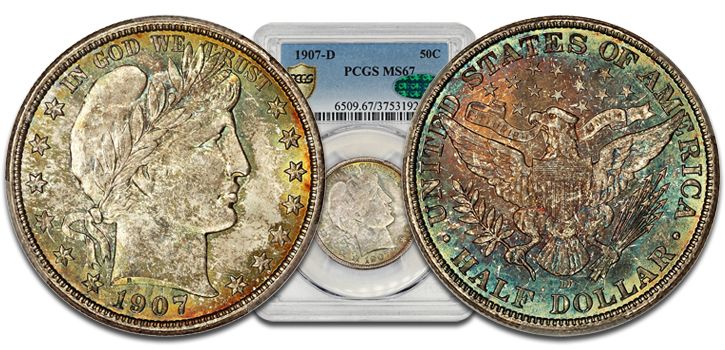 A 1907-D 50c PCGS/CAC MS67 is our third highlight coin with gorgeous rose and gold obverse rim tints, converting to blue on the reverse. A gorgeous superb gem example of this popular type coin that becomes very difficult in high grades. In fact, only a pair of MS67+ examples are graded finer by PCGS. CAC approved for quality.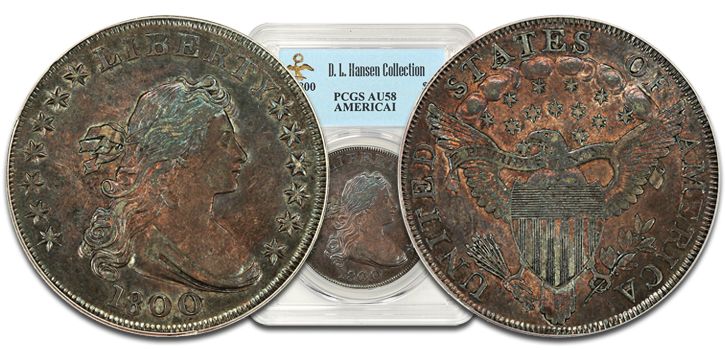 Our fourth highlight coin is an 1800 $1 PCGS AU58 (AMERCAI) ex: D.L. Hansen. Absolutely beautiful near mint state example. Deep blended tones of blue-green, peach, and violet glimmer over well-preserved surfaces. The strike is sharp throughout with no significant contact marks. The eye appeal is superb! The Hansen Collection holds the finest known example for the date, an MS64.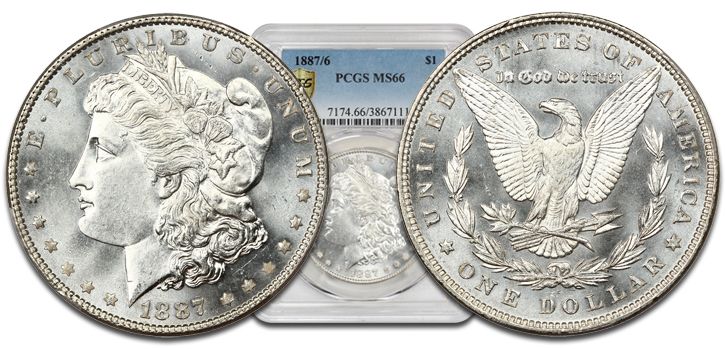 Our fifth Highlight coin is a gorgeous 1887/6 $1 PCGS MS66. This coin is a flashy, fully lustrous example of this popular overdate variety Morgan and it flaunts crisp details and beautifully untoned surfaces. Enchanting eye appeal!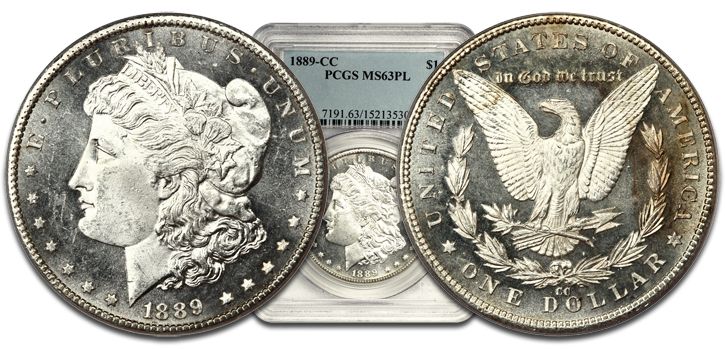 Our sixth highlight coin is an 1889-CC $1 PCGS MS63 DMPL. The 1889 Carson City Morgan is one of the most highly sought key dates in the Morgan dollar series. Stunning prooflike mirrors with clean fields, this piece is exceptionally high-end for the grade.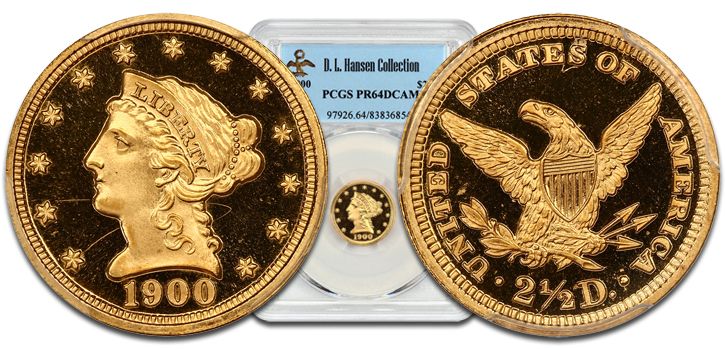 Our seventh highlight coin is a 1900 2 1/2 PCGS Proof 64 DCAM ex: D.L. Hansen. Frosty, straw-gold devices with strong black and white deep cameo mirrors along with a bold strike give this coin incredible eye appeal! One of the finest known examples for the date, a PR68+DCAM is held in the Hansen Collection primary registry set.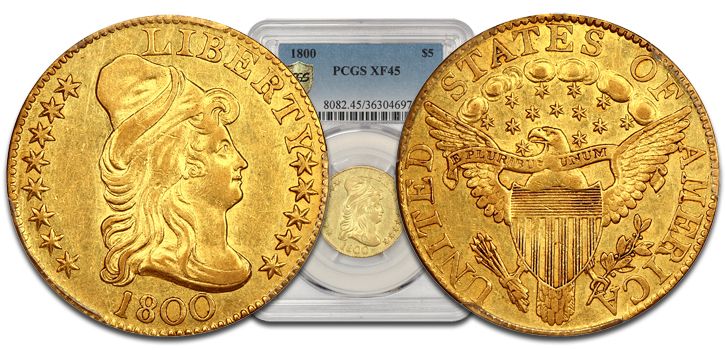 Our eighth highlight coin is an 1800 $5 PCGS XF45, a very popular half eagle from the early 19th Century!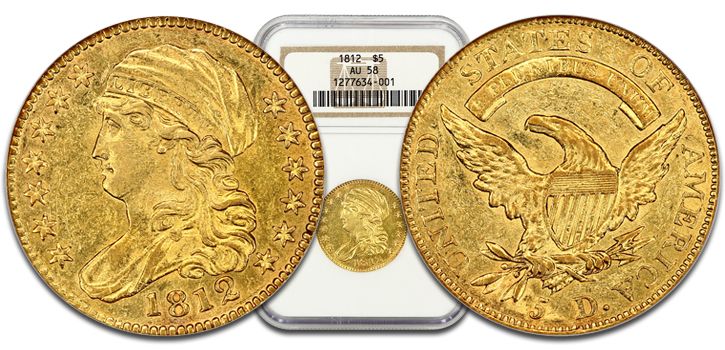 Our ninth highlight coin is a 1812 $5 NGC AU58. This lustrous early $5 has lovely, eye appealing surfaces!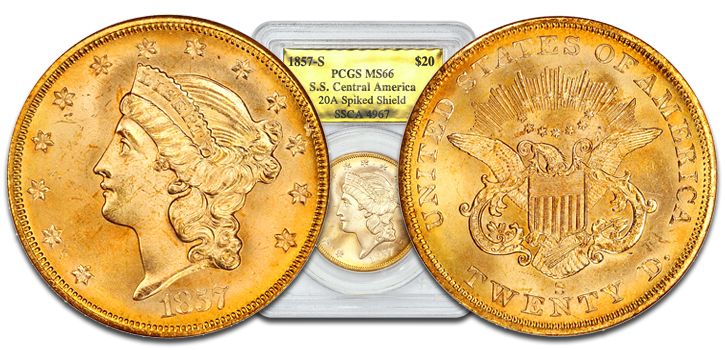 Our final highlight coin is an S.S. Central America 1857-S Shipwreck $20 PCGS MS66 (Spiked Shield, Gold Foil) ex: D.L. Hansen. Wonderfully preserved example from the famous SS Central America shipwreck. Medium orange peripheral toning around lighter golden centers with dazzling luster throughout. Sharply detailed with great eye appeal. The Hansen Collection holds another example of the same grade for the date.
Of course there are many other highlights, so be sure to browse all lots in this exciting new sale before it closes on Sunday, March, 8th.

If you have any questions about coins in our auctions, or items for direct purchase, please call us at 800-776-0560, or send an email and we will get back to you immediately.
Thanks for browsing our inventory and participating in our auction!
Sincerely,
The David Lawrence Numismatic Team