Auction 914 Featuring The Riviera Tone Dollar Collection, Part 3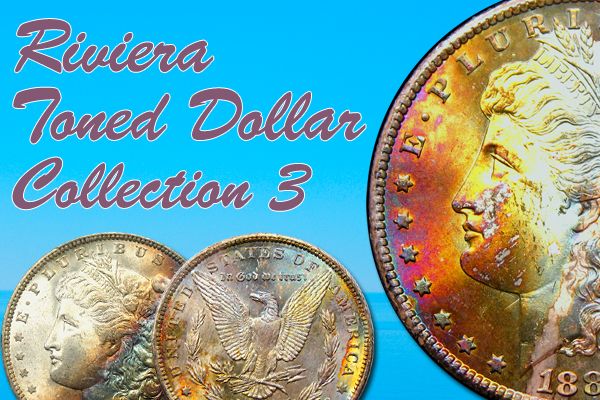 Our Sunday Internet Auction #914 is now live with a great selection of 275 fresh, new coins including 84 colorful Morgans from the Riviera Toned Dollar Collection.
Some of the more interesting highlights include:
1909-S VDB 1c PCGS MS66 RD
1863-S 10c PCGS/CAC MS63+
1879 25c PCGS/CAC MS67+
1920 25c PCGS MS67
1934-S 50c PCGS MS65
1881-CC $1 PCGS MS67
1881-S $1 NGC MS68
1883-S $1 PCGS MS64
1884-CC $1 NGC MS67
1893-CC $1 PCGS MS63
1896-S $1 PCGS/CAC MS64 (OGH)
1899-S $1 PCGS/CAC MS66+
1895 $1 PCGS Proof 63
1923-D $1 NGC/CAC MS66
1859 G$1 PCGS MS66
1860-S G$1 PCGS MS64
1859 $3 PCGS MS64
1889-S $20 PCGS/CAC MS63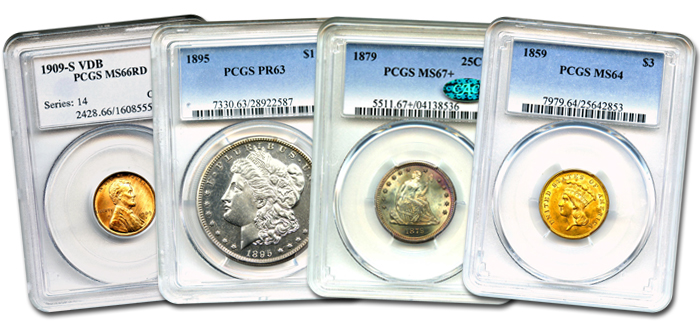 Our Highlight selection of the week is an 1863-S 10c PCGS/CAC MS63+. This piece is a scarce S-mint from the Civil War era. Just 157,500 coins were struck and there are only 21 uncirculated survivors graded by PCGS and NGC combined. A true jewel and a fantastic coin that is severely under-appreciated and undervalued, even by the seasoned numismatist. CAC approved for quality.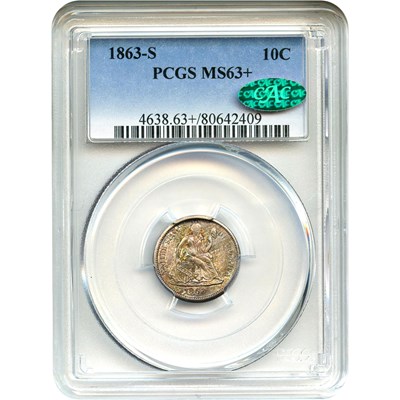 Of course there are many other highlights, so be sure to browse all lots in this exciting new sale before it closes on Sunday, June 26th.
In each auction we typically offer 50 to 100 coins with starting bids of $1 and NO HIDDEN RESERVE. These coins are essentially offered to you at wholesale value, so get your bids in early. You may be surprised by the deals you get!
If you have any questions about coins in our auctions, or items for direct purchase, please call us at 800-776-0560, or send an email and we will get back to you immediately.
Thanks for browsing our inventory and participating in our auction!
Sincerely,
The David Lawrence Numismatic Team