Auction 916 Now Open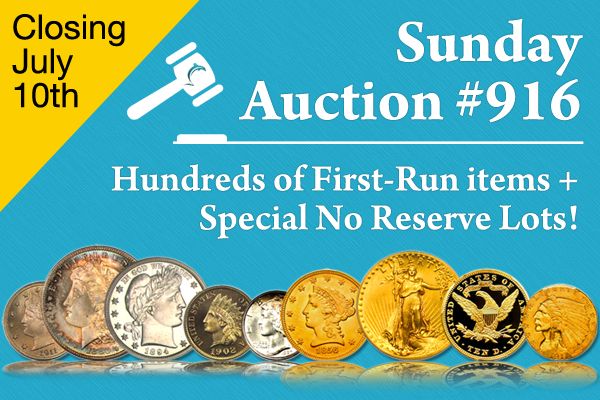 Our Sunday Internet Auction #916 is now live with a great selection of 265 fresh, new coins.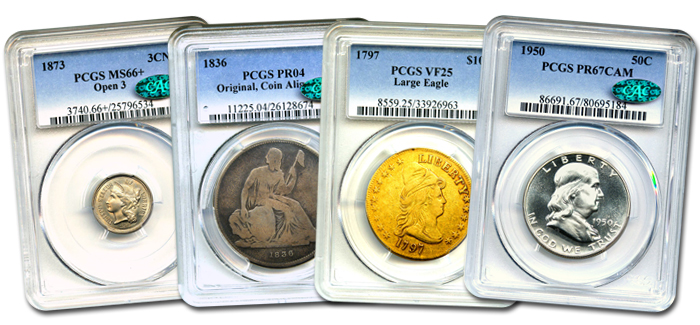 Some of the more interesting highlights include:
1849 1c PCGS/CAC MS66 BN
1936 1c PCGS Proof 66 RD (Brilliant Finish)
1873 3CN PCGS/CAC MS66+ (Open 3)
1842-O 25c PCGS/CAC VF30 (Small Date)
1920-D 25c PCGS MS66 FH
1927-S 25c PCGS MS66
1806 50c PCGS AU53 (Pointed 6, No Stems)
1829 50c NGC MS65 PL
1842 50c PCGS/CAC MS64 (Small Date, Reverse of 1842)
1888 50c PCGS/CAC MS66+
1909-S 50c PCGS/CAC MS65+
1950 50c PCGS/CAC Proof 67 CAM
1836 Gobrecht $1 PCGS/CAC Proof 04 (Original, Coin Alignment)
1879-CC $1 PCGS MS63 (Capped Die)
1893-CC $1 PCGS MS62
1893-CC $1 PCGS MS63
1896-S $1 PCGS/CAC MS63
1911-D $2 1/2 PCGS AU58 (Strong D)
1797 Large Eagle $10 PCGS VF25
1857-S SSCA Shipwreck $20 PCGS/CAC AU53 (Bold 7, Faint S)
1905 $20 PCGS MS62
1907 Saint Gaudens $20 PCGS/CAC MS65+
Our Highlight selection of the week is a pleasing 1927-S 25c PCGS MS66. This coin is a key date S-Mint with fantastic luster and eye appeal. Light pastel tones, especially noticeable on the reverse and pleasant greenish-blue hues on the obverse stand out on this particular high end example of this key date.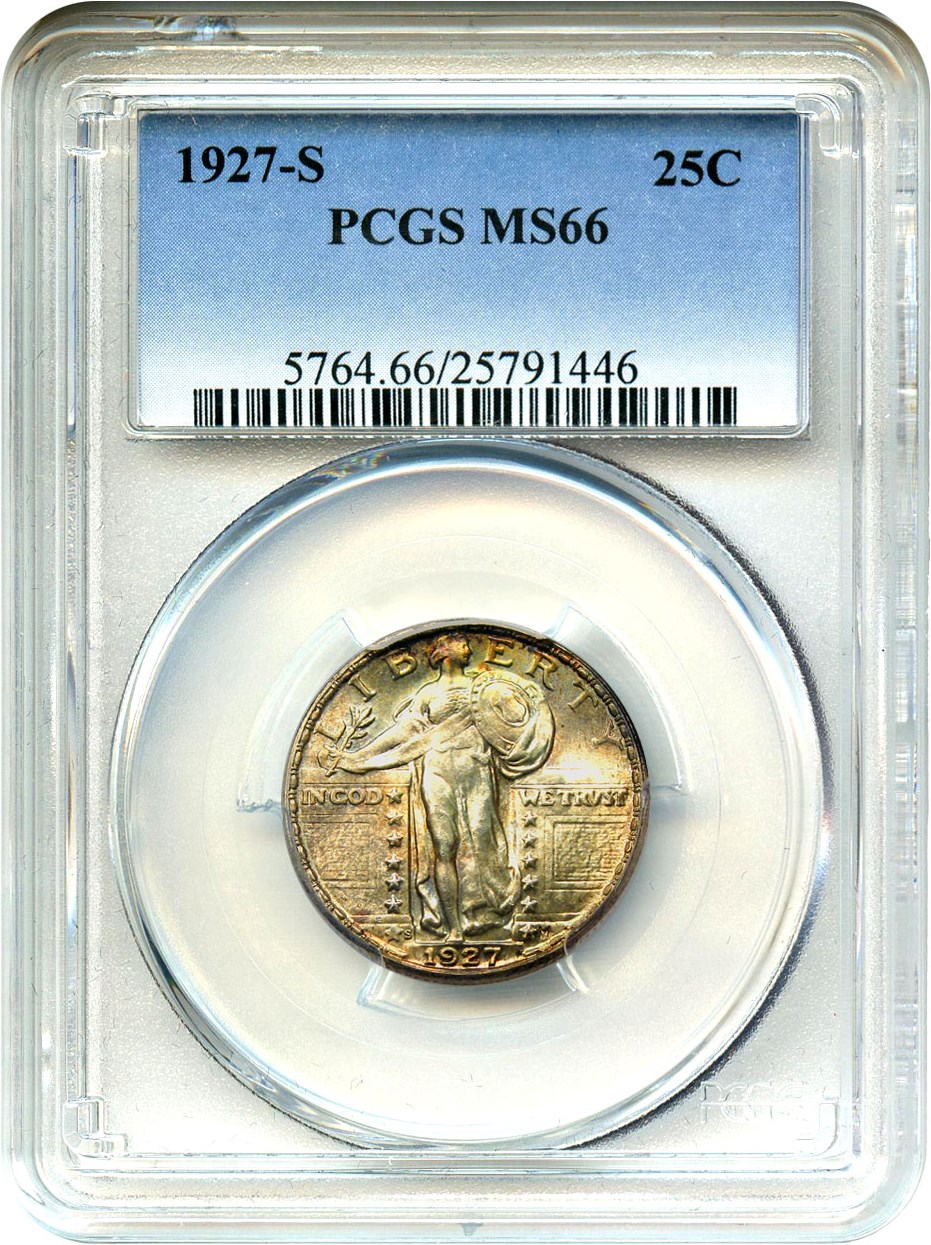 Of course there are many other highlights, so be sure to browse all lots in this exciting new sale before it closes on Sunday, July 10th.
In each auction we typically offer 50 to 100 coins with starting bids of $1 and NO HIDDEN RESERVE. These coins are essentially offered to you at wholesale value, so get your bids in early. You may be surprised by the deals you get!
If you have any questions about coins in our auctions, or items for direct purchase, please call us at 800-776-0560, or send an email and we will get back to you immediately.
Thanks for browsing our inventory and participating in our auction!
Sincerely,
The David Lawrence Numismatic Team