Auction #1106 Live! Closes March 1st
Our Sunday Internet Auction #1106 has opened offering over 400 new items including another selection from the D.L. Hansen Collection.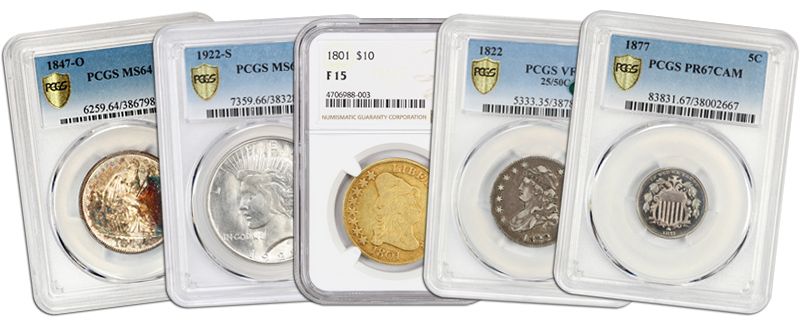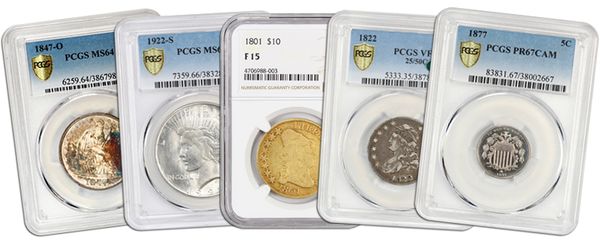 Our Sunday Internet Auction #1106 offers another selection from the D.L. Hansen Collection, as well as a gem proof Shield Nickel, an original key date bust quarter, a splashy toned Seated Liberty Half, a frosty proof-like Morgan Dollar, a lustrous Peace Dollar, and a pleasing orange tinted $10 gold. In all, there's a vast selection of over 400 New Items, featuring 67 coins from the D.L. Hansen, Collection, 75 No Reserve lots, and 45 Vault Value items.
We hope that you'll enjoy view pieces that have once held a prominent spot in the Greatest Collection of U.S. Coins ever assembled, and we invite you to also become a part of numismatic history by purchasing coins from the D.L. Hansen Collection!
All lots will begin closing at 8pm EST on Sunday, March, 1st. Some of the more interesting highlights from this week's sale include:

D.L. Hansen Collection Highlights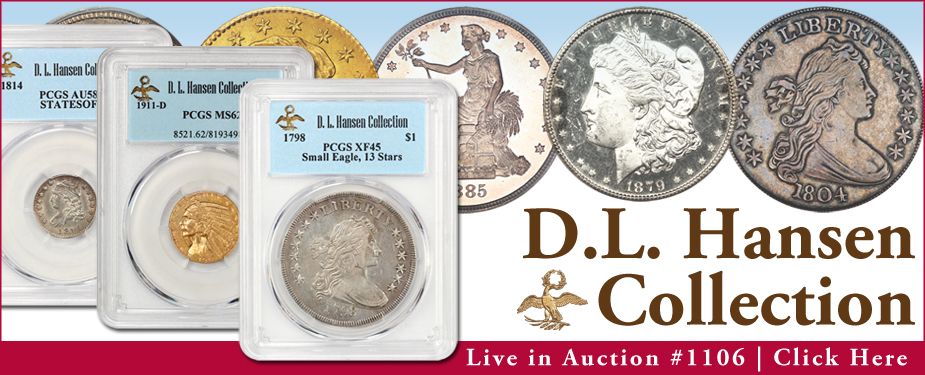 Featured Auction Lots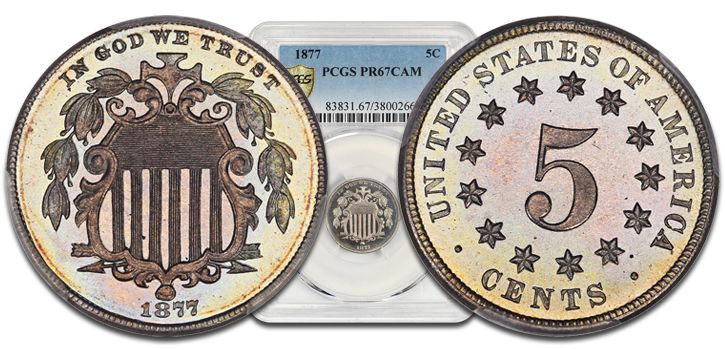 Our first highlight coin is a beautiful 1877 5c PCGS Proof 67 CAM. This gem proof features bold cameo contrast between crisp devices and flashy fields with attractive yellow-gold tints along the peripherals. Being a key proof-only issue with a mintage of just 510 coins makes this a highly sought piece by collectors.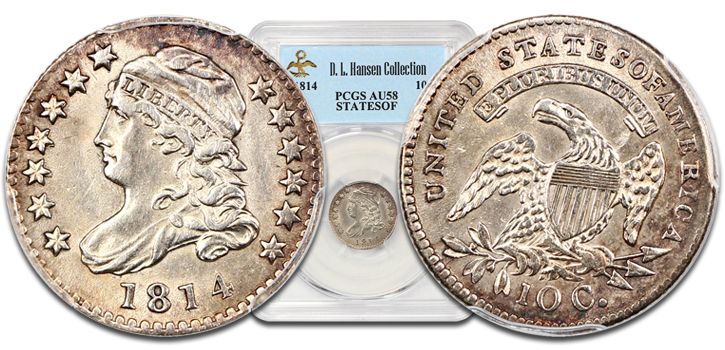 Our second highlight coin is a 1814 10c PCGS AU58 (STATESOF) ex: D.L. Hansen. This fantastic AU has strong details and silver central devices with tints of purple and golden scattered along the rims which make for superb eye appeal! This variety is noted because the words STATESOFAMERICA are missing proper spacing and appear run together as a single word. The Hansen Collection possess the finest known example for the date, a MS64.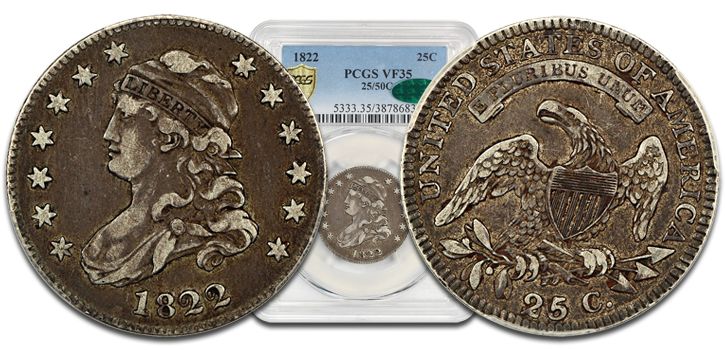 Our third highlight coin is an 1822 25c PCGS/CAC VF35 (25/50c) - Key Date Bust Quarter. This wholly original and choice example of the popular, overstruck denominational piece has olive-grey surfaces which show light, even wear and strong details for the grade. CAC approved for quality.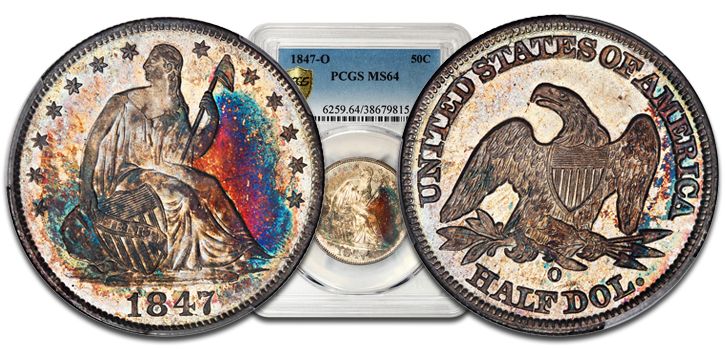 A 1847-O 50c PCGS MS64 is our fourth highlight coin and it is a stunner with satiny, silver surfaces and a sharp strike. Splashes of multi-colored toning make this better date an uniquely attractive piece!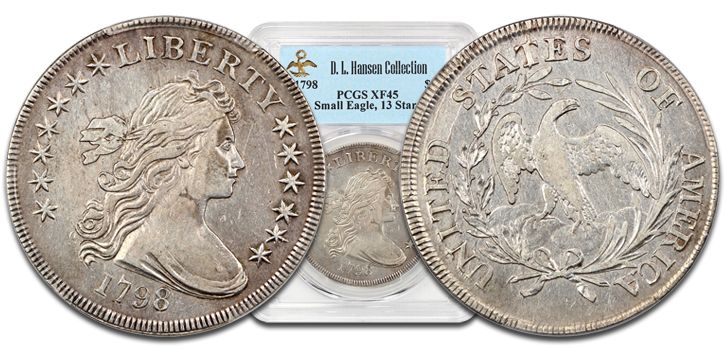 Our fifth Highlight coin is a gorgeous 1798 Small Eagle $1 PCGS XF45 (13 Stars Obverse) ex: D.L. Hansen. This XF example is exceptionally preserved, with no individually significant abrasions and plenty of remaining luster. The primary Hansen Collection set displays a MS62 example for the date.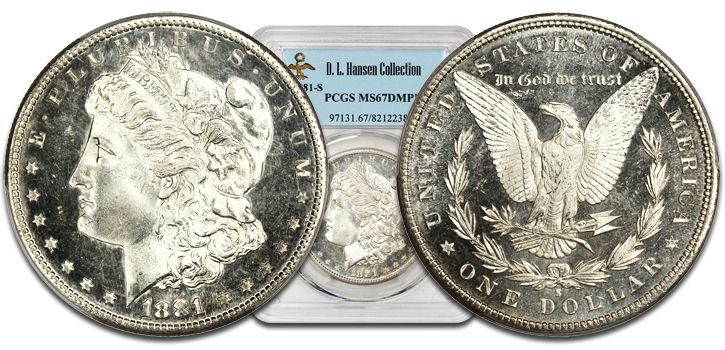 Our sixth highlight coin is a 1881-S $1 PCGS MS67 DMPL. This stunning example offers thickly frosted devices which contrast amazingly against liquid like mirrors under a delicate champagne patina. The primary set contains the finest known example for the date, a MS68DMPL.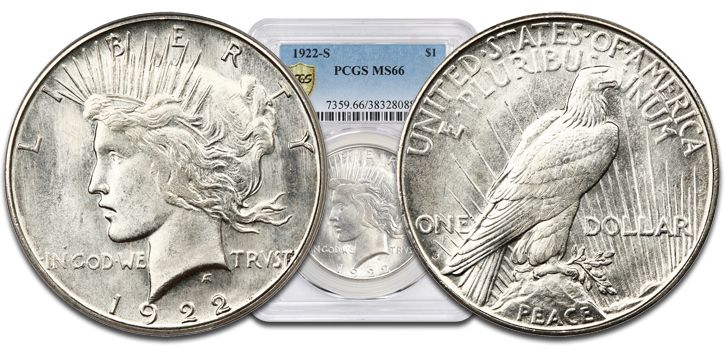 Our seventh highlight coin is an 1922-S $1 PCGS MS66. Frosty white surfaces display strong luster with faint die polishing lines apparent on the obverse, as is typical of well-preserved high-grade examples. With a strong strike and great eye appeal, only a single coin is graded finer by PCGS.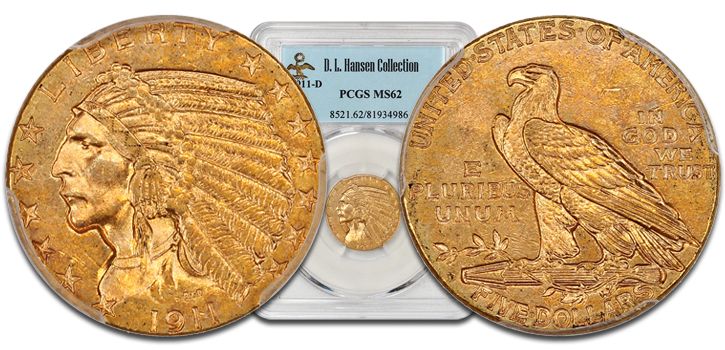 Our eighth highlight coin is a lustrous 1911-D $5 PCGS MS62 ex: D.L. Hansen. The 1911-D is one of the key dates in the Indian half-eagle set and this coin is a lovely example of this key date. Luminous orange-gold colored surfaces with nice details make this coin an incredible choice for the grade! The primary set hosts a MS63 example for the date.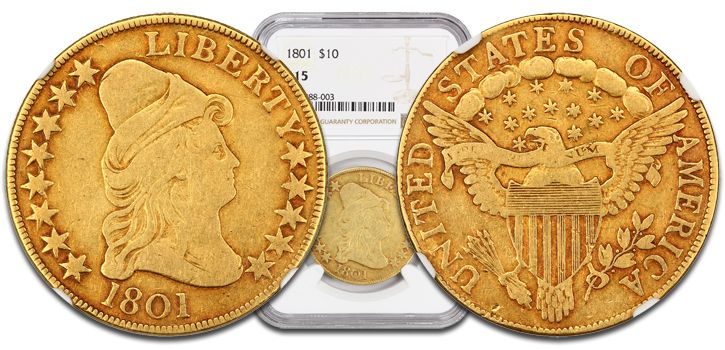 Our ninth highlight coin is a 1801 $10 NGC F15. This pleasing example of the popular draped bust, heraldic eagle $10 showcases medium-gold surfaces with underlying luster and honest wear, along with deeper orange tints highlighting the devices. A spectacular type coin!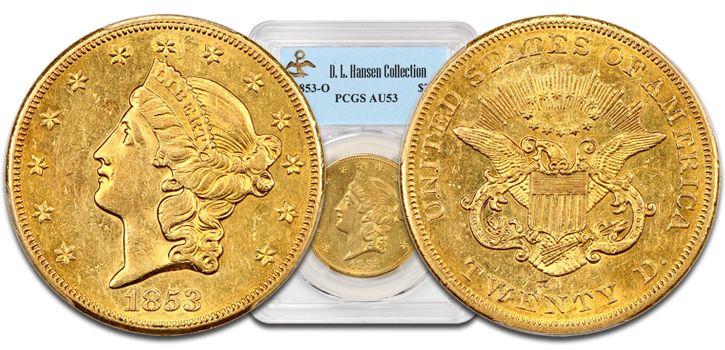 Our final highlight coin is an 1853-O $20 PCGS AU53 ex: D.L. Hansen. Great details for the grade with only moderate chatter in the fields, and no individually distracting marks award this coin superb eye appeal for the grade. This is an important issue as few survived the original mintage of 71,000 pieces. The Hansen Collection is home to the finest known example for the date, a MS63.
Of course there are many other highlights, so be sure to browse all lots in this exciting new sale before it closes on Sunday, March, 1st.

If you have any questions about coins in our auctions, or items for direct purchase, please call us at 800-776-0560, or send an email and we will get back to you immediately.
Thanks for browsing our inventory and participating in our auction!
Sincerely,
The David Lawrence Numismatic Team