Coins We Love: A Wild Wintry Week!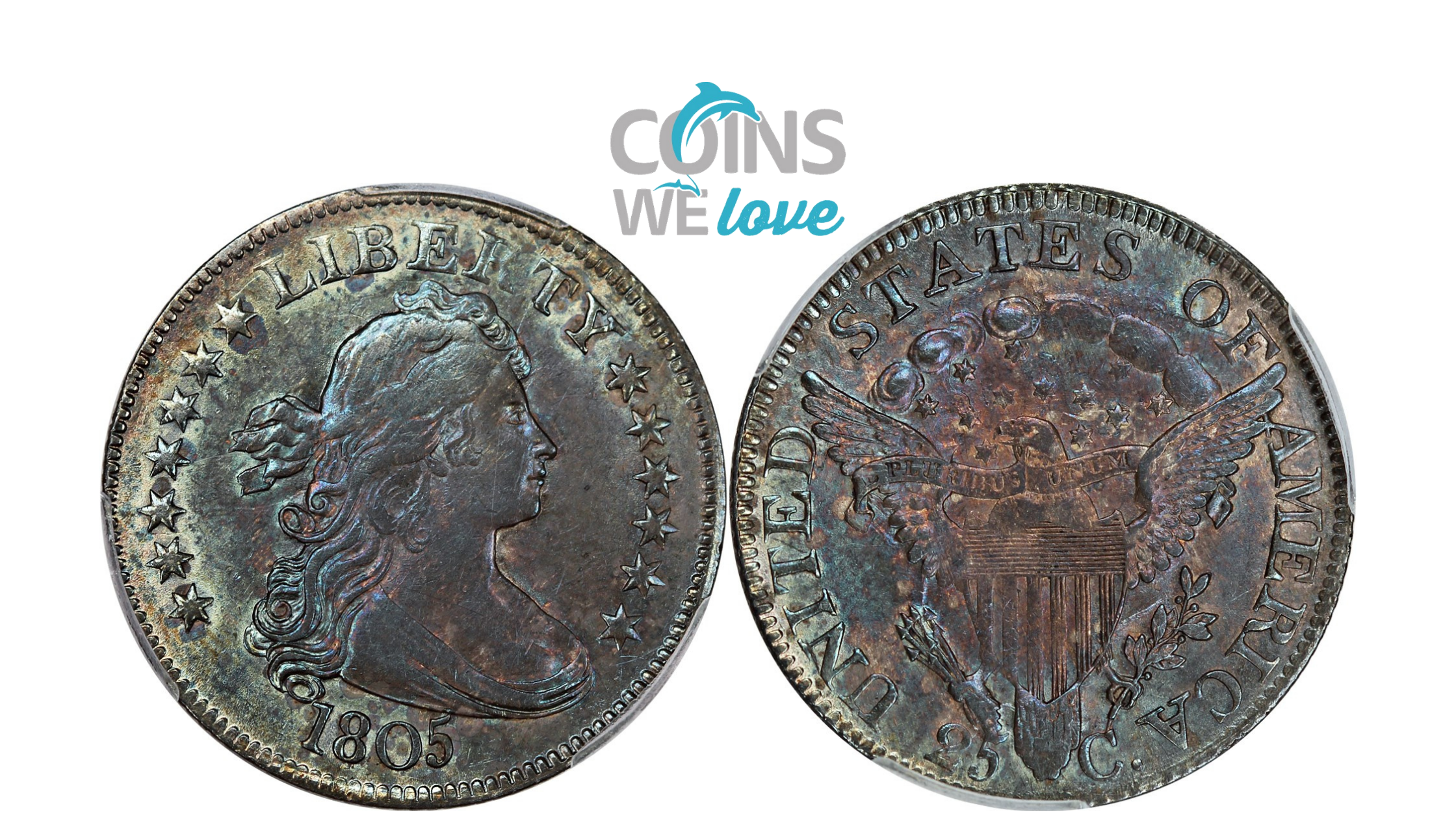 This has been an adventurous week in the world of coins. While the home life is starting to turn into HGTV re-runs and too many Hallmark Holiday movies, the dog and I have been busy answering emails and working in the evenings. It's a good thing that we enjoy what we do, but as my father always told me, "find something you enjoy doing and you won't work a day in your life." In hindsight, my father would have loved nothing more than to be a full-time coin dealer, so I'm sure he lives a little vicariously through the adventures we have at DLRC and for that I'm glad.

So, as some of you may have heard, the FUN show was officially canceled last week. While we somewhat expected it, it's still a disappointing reality of the world we're in. We had already decided to not take our normal table at the show as we didn't want to put our folks at any form of risk, but I'm still a little disappointed. I am however glad to say that thanks to it's cancellation I won't have to break my streak of 20-straight FUN shows.

On the other coast, we also saw the news that Collectors Universe (parent company of PCGS) will be purchased by a private investor group. You can read more about it over at greysheet where John Feigenbaum, former owner of DLRC, puts his take on the situation and brings up a lot of very good points. We've known about the interest from an active investor for quite some time and it looks like all of the rumors and the run-up of the stock price eventually brought the parties together. Ultimately we have no idea what this means for PCGS. The buyer is very involved in the sports memorabilia world and is a mega-collector but there's no knowledge of their interest in coins, so this is certainly an interesting development to keep an eye on. Ultimately I think it's a good move for PCGS as it opens up some new options for the company and we're intrigued to see where it goes. The current President of PCGS, Brett Charville, is a good friend of DLRC dating back to his days as a coin dealer. We know that they have great leadership there, so we hope to see the possibility of future growth for the hobby with these moves.

At DLRC, it's been a wild week as well. We had another exciting auction end last week which saw an incredibly healthy amount of bidding, and with such a large number of coins finding new homes this week from the website, we're still very bullish about the coin market in general. We've been able to place some really significant pieces in collections from across the board and we're thrilled to be so active right now. While we don't have the FUN show of 2021 to look forward to, but we'll keep the faith and look forward to a return to normalcy in the middle of next year.

A note from Mary: "Thank you for all of the well-wishes and comments of congratulations last week…I'm thrilled to say that DLRC will remain in good hands, but I'll miss dealing with each of you!"

Numismatically yours,

John Brush & Your Friends at DLRC
Click here to continue reading.