Coins We Love - April 13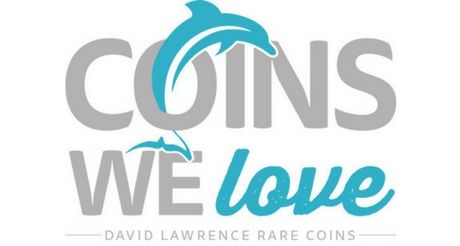 This week's CWL comes from somewhere over the Grand Canyon as we return from the most recent PCGS Invitational Coin Show. While it was a shorter trip than usual, it was a productive jaunt that allowed us to purchase a new selection of material as well as sell an unexpected number of coins to other dealers. This trip proved to us that despite the lack of attendees, the market is quickly improving, and there is a growing enthusiasm for high-quality coins. While visiting the oasis-like city in the desert, I also had the opportunity to have dinner with a collector/client/friend and received some very interesting insights to consider. I've always found it fascinating to meet with our customers as they always bring up concerns and questions that, as a dealer, are never really considered.
While every collector has a different mindset and goal, the thing that draws us together is that we truly are collectors at heart. No matter the pocket book, collection, or methods of obtaining, there is always that common ground. One of the insights that have come up, not just with my dinner companion, but with other customers as well, is the aspect of patience. While some coins you come across are a once in a lifetime opportunity, this high-stakes encounter is not the norm. In fact, sometimes the opportunities aren't opportunities at all. There's an important mix of scarcity, quality, and value that needs to be considered when buying, and there's not always a right answer. At DLRC, we think that an important fourth aspect - that is not optional in our opinion - is service. We've long valued service and ease of doing business. While we can't do everything, we will always do our best to help our customers and to provide a service level that should be expected. Maybe it's our southern roots or just the ingrained importance of the golden rule, but our goal is to always offer that to our customers and friends. Alas, I could wax on about this, but the flight attendants would frown upon doing so as we land, so I'll conclude with that thought for the week. If you're ever in our area and want to stop in to visit and chat, we'd love to see you. Or just stop by our bourse table in the future; while we can't always sit down for a long conversation, we do enjoy learning more about all aspects that collectors consider, and we hope that this helps your collecting habits or gives you something to consider in our amazing hobby.
Sincerely,
John Brush and Your Friends at DLRC
---
Why we love it: ne of our favorite key date issues, the 3-legged Buffalo is an elusive must-have coin for the Buffalo nickel collector. Even golden toning on both sides has this coin oozing with originality. Always popular in any grade, especially in PCGS/CAC holders. Very liquid in any market.
Value: With CAC MS65's typically bringing nearly $30,000, the discounted price of $6,350 via Make Offer (List $7,000) looks like an attractive value level.
---
Why we love it: The history of DLRC has long been tied to Barber coinage and this gorgeous example of a slightly better date is an ideal offering. Flashy surfaces, fantastic eye appeal and no pieces graded finer, this piece carries a number of accolades as it is one of only three pieces graded as such. Perfect for the high end Barber collector or the advanced collector in general, it would be nearly impossible to find a piece with nicer eye appeal.
Value: There are no price guides available for such a piece due to the rarity in grade, but several auction records are public and similar examples have brought a minimum of $9,988 with other records starting $11,500 in the last two years. This is a fantastic opportunity at a great value with a reserve of just $10,500 in this week's auction.
---
Why we love it: So close to MS66… This smooth, registry quality piece with the coveted plus-grade and CAC approval will help upgrade even the best sets out there.
Value: This coin sold in auction just a year ago for $12,925 and is available at a much better level of $12,500 via Make Offer.
---
---
Why we love it: This week we have the opportunity to offer a group of incredibly popular classic US notes that are the perfect starting place for the beginning collector. A plethora of different types, grades, and opportunities, we hope that you'll find something of interest.
---
Why we love it: Beautiful rainbow toning with great eye appeal. PCGS+ grade for premium quality at the top of end of the assigned grade. Just 14 graded at PCGS with only one higher.
Value: The PCGS Price Guide lists this coin with a value of $3,000, with the only piece graded finer standing at well north of $23,000! A tough example to find and great registry edition. Available this week via Make Offer for just $1,750, which is on the low side of recent auction records.
---
Why we love it: The 1895 is the elusive Holy Grail of Morgan Dollars, and we've had the privilege to offer a wide variety of grades over the years. This Proof 50 is one of the more affordable examples and is a fantastic opportunity to complete a set at a more reasonable price level.
Value: The present example is offered in auction this week and has met reserve. Don't miss this unusual opportunity to bid!
---
Why we love it: Beautiful, frosty gem example in old NGC holder. Large original mintage and plenty available in MS65, but an incredible few have garnered the CAC sticker of approval and even fewer look this good!
Value: MS66's jump to over $5,000, making this buy it now opportunity a nice fit for most collections at $2,450.
---
Why we love it: The year 1936 sparked a renaissance for many modern proof issues and the sets are quite popular. This coin was clearly preserved in a spectacular fashion as very few examples survived in such a pristine state. In fact, only three pieces are graded finer by PCGS than this high-end example.
Value: High end examples of this pristine ultra gem have consistently brought between $9,000 and $12,000. This high-end, attractive example is available in this week's auction for a with a very conservative reserve of $8,750.
---
Until next time, thanks for stopping by and sharing some time with us to browse our Coins We Love.
Check out all of the available "Coins We Love" from past newsletters