Coins We Love - April 14 / Baseball Edition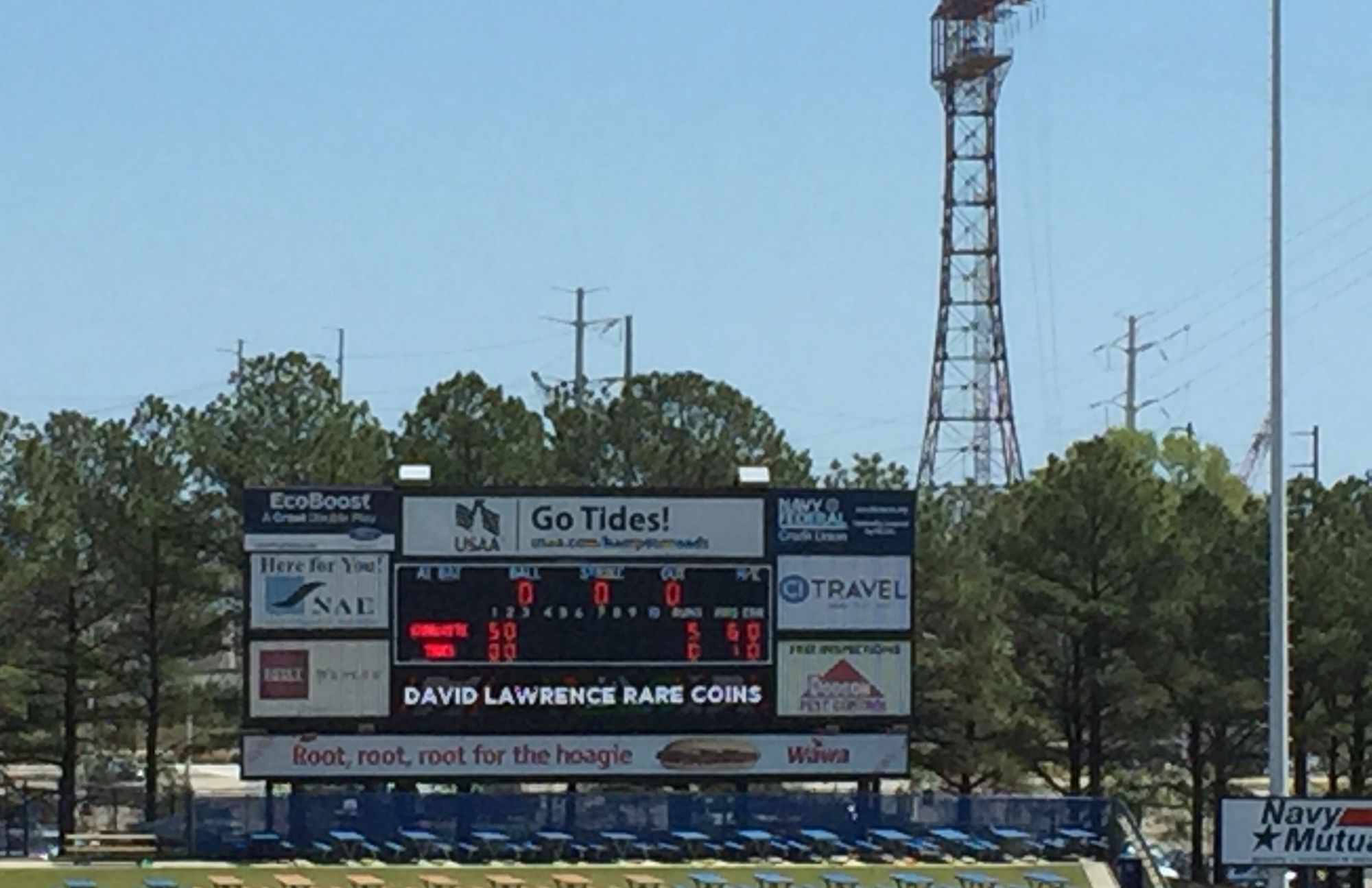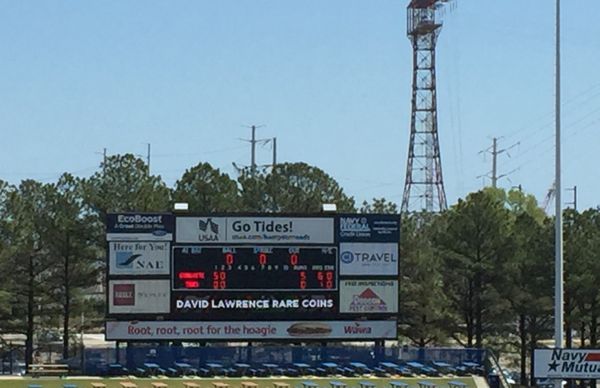 This week the DLRC team was able to attend a day game of our local AAA baseball affiliate of the Baltimore Orioles, the Norfolk Tides. While company outings aren't something we're able to do frequently, it was an enjoyable time to get to know those we spend so much time with a little better and to meet the handful of guests that were able to join us. Otherwise, the DLRC team has been digging out of the returns from the recent Baltimore show. While we knew we had acquired some significant groups of coins, we had no idea what kind of quantity we had obtained. We hope you enjoy the new offerings we've included this week, along with our baseball theme imbued among them.
1867-S 25c PCGS/CAC MS62
Why we love it: Baseball hadn't yet taken the country by storm in the Reconstruction period, but it was soon to become a popular pastime. As soldiers attempted to rebuild their lives in 1867, the San Francisco mint produced just 48,000 quarters for general circulation. However, fewer than a hundred coins can currently be accounted for among both grading services in all grades. This signifies an issue that experienced much circulation and usage, hence the date's elusiveness. Not only is this rare issue extremely tough to locate, but the colors exhibited, especially on the reverse, make it a special Seated Quarter, regardless of the date.
Value: With the finest CAC example known being an MS67, this is the second-finest to have garnered the rare CAC seal of approval. This piece is an excellent value in its current state with a reasonable reserve of just $13,500. The PCGS Price Guide lists a value of $14,500 and Greysheet reflects an MS63 price level of $20,000. An excellent rarity at an undervalued price!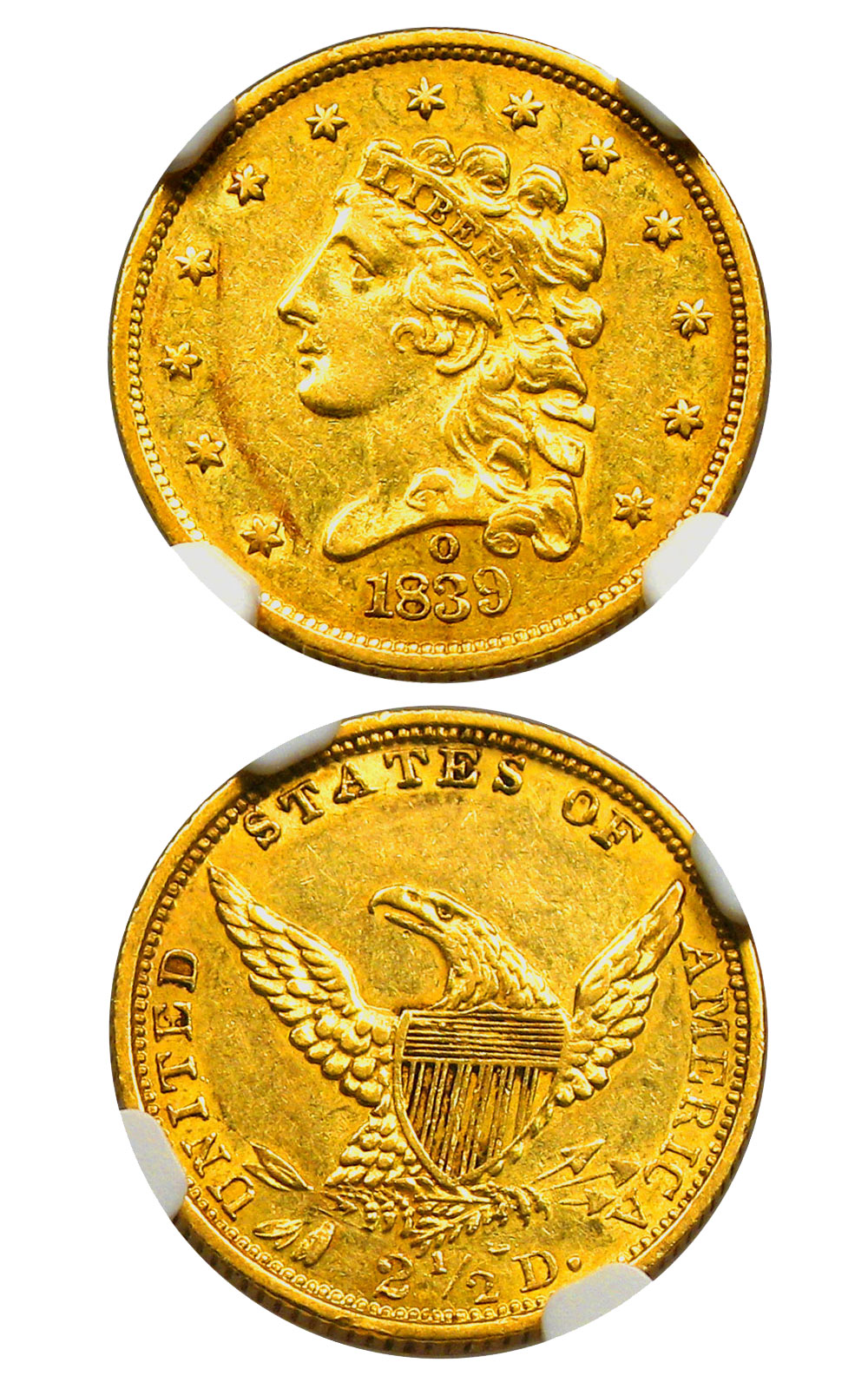 1839-O $2 1/2 NGC AU55
Why we love it: Though this theory is often argued, the game of baseball may have been invented by Abner Doubleday in Cooperstown, New York, in 1839. It was also the last year of Classic Head gold coinage. This obverse mintmark piece from that period is one of our favorite numismatic designs. The New Orleans-issue Quarter Eagle is also underrated as the mintage of over 17,000 pieces is under-appreciated among non-New Orleans issue collectors. While the populations seem inflated in AU and mint state grades, many are resubmissions to the grading services; the low frequency of auction appearances belies the more conservative population estimates. Here at DLRC, we haven't handled a similarly-graded example in over seven years.
Value: With a reserve of just $5,100 in this week's auction, this coin is perfectly aligned with recent sales that range from $5,000 to $5,300 in recent months.
No longer available
1857-O $5 NGC AU55
Why we love it: Another New Orleans mint specialty in this week's auction is this 1857-O Half Eagle. With a low mintage of just 13,000 coins, we absolutely love this date. In fact, fewer than seven mint state examples are known, with just a handful of higher-grade AUs. This low mintage issue and date simply doesn't appear in auction or dealer stock very often and this may be the only opportunity to acquire such a date in the near future.
Value: Reserved for just $5,250 in this week's auction, this coin is sure to see heightened bidding activity, and someone who can appreciate the scarcity will likely take it home.
No longer available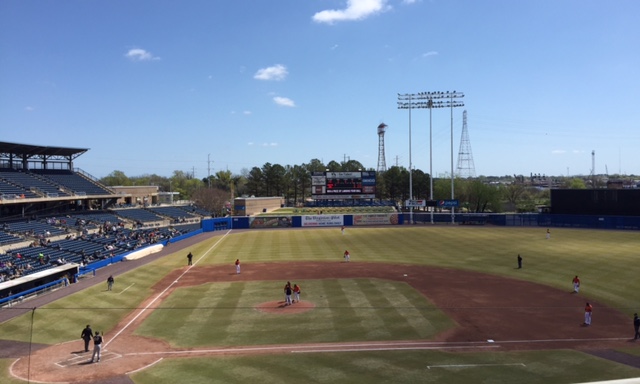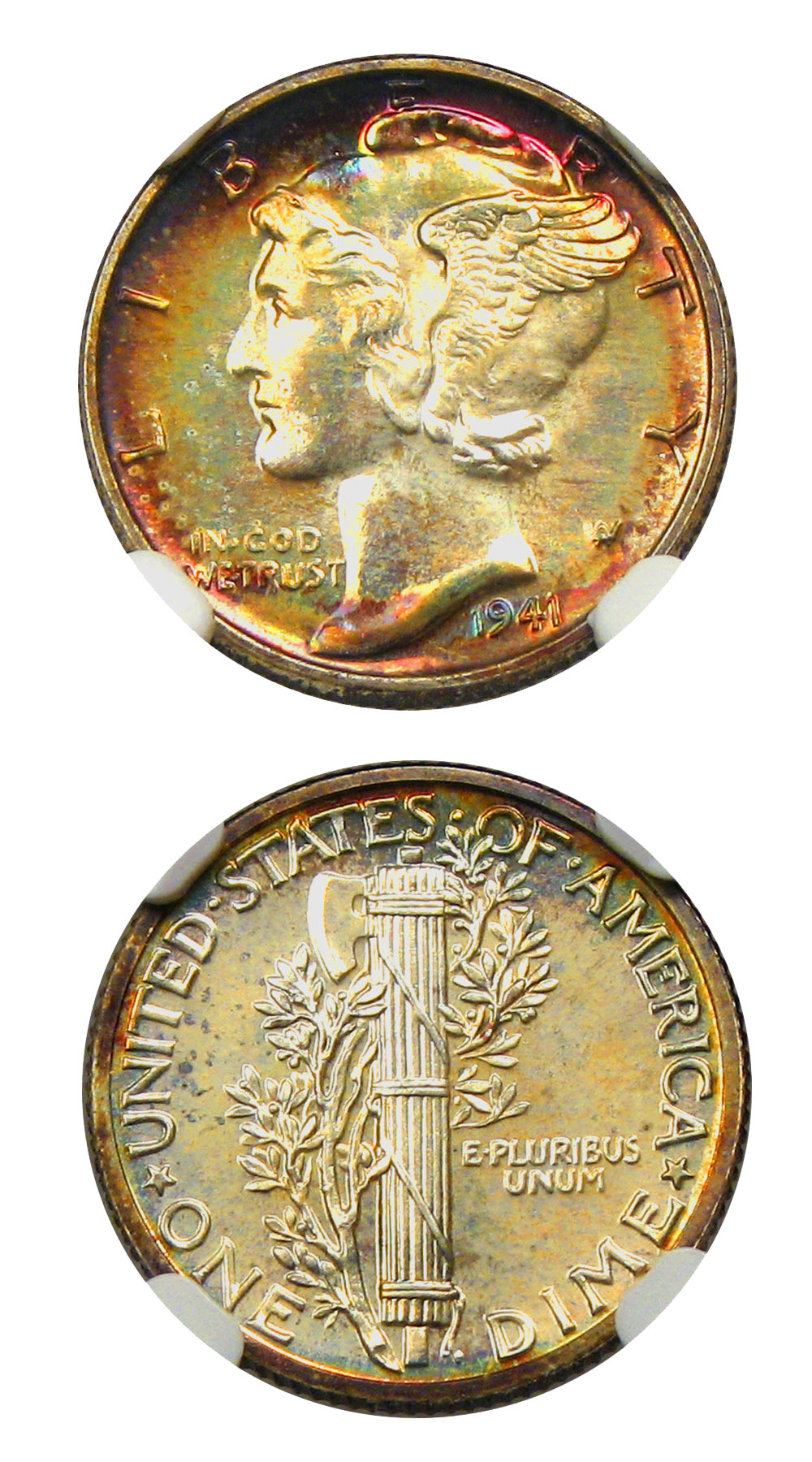 1941 10c NGC Proof 68
Why we love it: As Europe faced the growing aggression of Germany and the US prepared for war, Joe Dimaggio was on a streak that will likely never be equaled, with base hits in 56 consecutive games. On the numismatic front, just 16,557 proof Mercury Dimes were being produced for collectors. This Proof 68 example is one of the nicest extant from that production. Featuring gorgeous pink and red rim tones with stunning eye appeal, this piece is a dream for the registry collector. Only two pieces are graded finer (both by NGC), but few other Proof 68s can compare when it comes to eye appeal.
Value: Other examples have sold for as little as $1,350 in recent years, but none with such amazing eye appeal and color. However, we're proud to offer this amazing Coin We Love for just $1,350 this week via Make Offer.
No longer available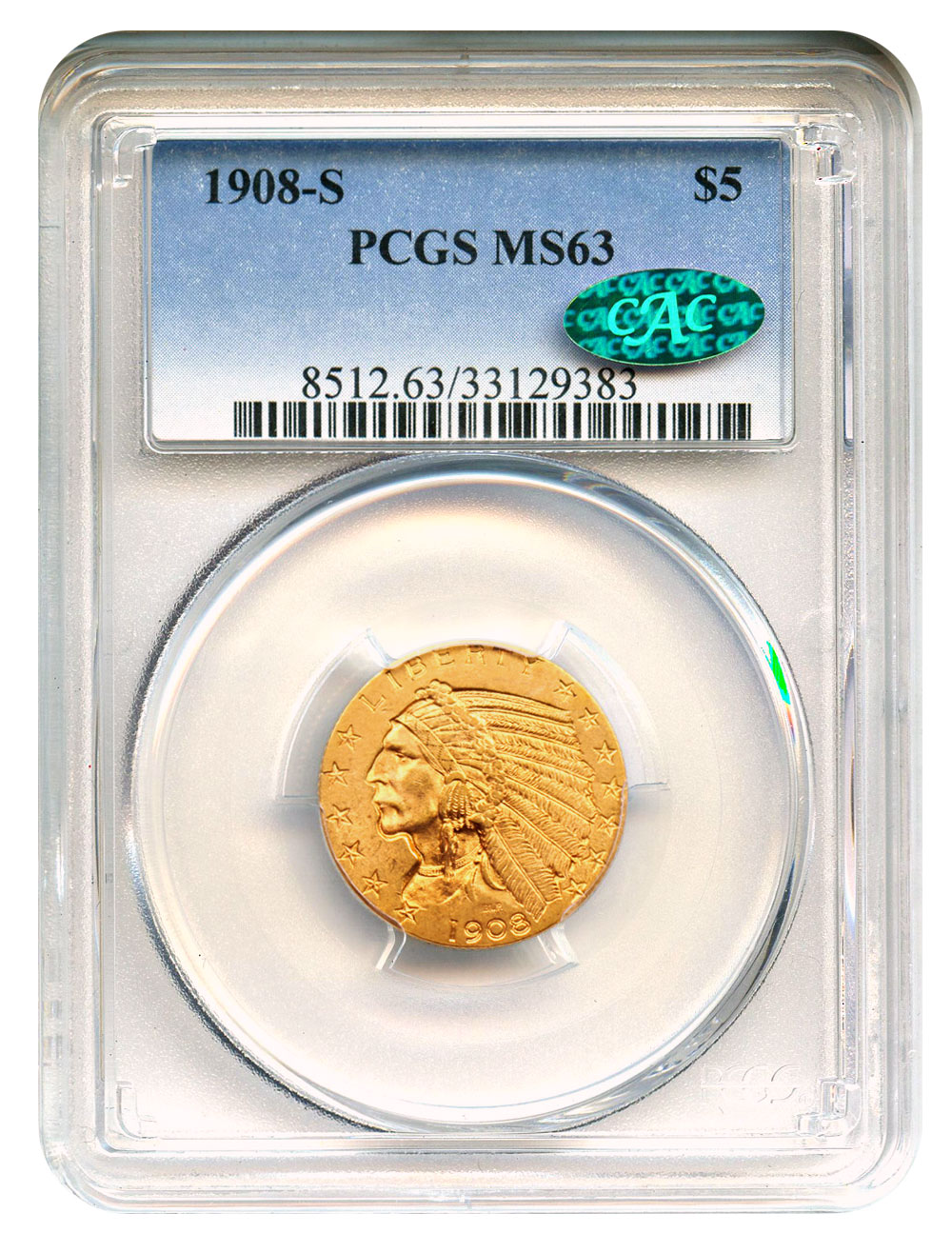 1908-S $5 PCGS/CAC MS63
Why we love it: The last time the Chicago Cubs won the World Series was in 1908 when they defeated the Detroit Tigers, who were led by Ty Cobb. The lovable losers on the North Side of Chicago have now gone over a century without a championship to claim, but maybe next year? The 1908 Indian Half Eagle, produced in San Francisco series that same year, is a seriously underrated date. We fell in love with this coin as soon as we viewed it in-hand. In fact, Devin commented that it was a coin that he would actually want to own. Instead of allowing him to buy it, we're offering it as a Coin that We Love and we're sure that someone else can appreciate it as much as we do.
Value: The PCGS Price Guide reflects the most recent auction record for a CAC-approved coin at $8,000, which happens to be the reserve for this lovely piece in the auction ending this Sunday.
No longer available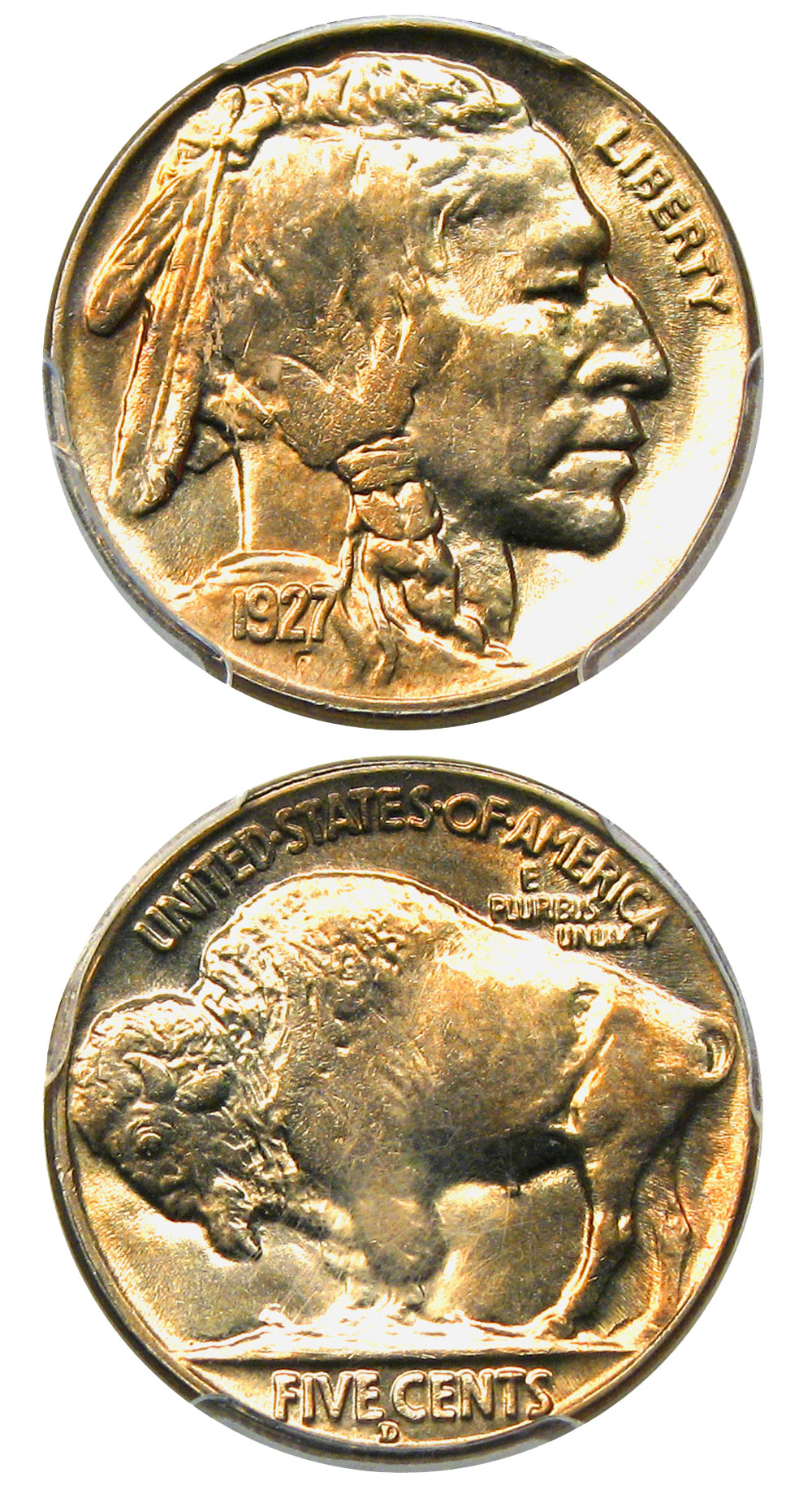 1927-D 5c PCGS/CAC MS65
Why we love it: The 1927 Yankees were arguably the best Major League Baseball team to have played the game. The batting lineup, known as Murderer's Row, was led by Lou Gehrig and Babe Ruth, with four other Hall of Famers throughout the lineup. This gorgeous Buffalo nickel was also produced that year. While 11 pieces are graded finer by PCGS, this is clearly one of the nicest. This beautiful gem with a light reddish-gold tint is a stunning example of craftsmanship and will surely make even the most knowledgeable collector proud.
Value: Only one coin graded finer has received the coveted CAC sticker. The PCGS Price Guide quotes a value of $6,750, but we're offering this beautiful example for just $6,100 via Make Offer.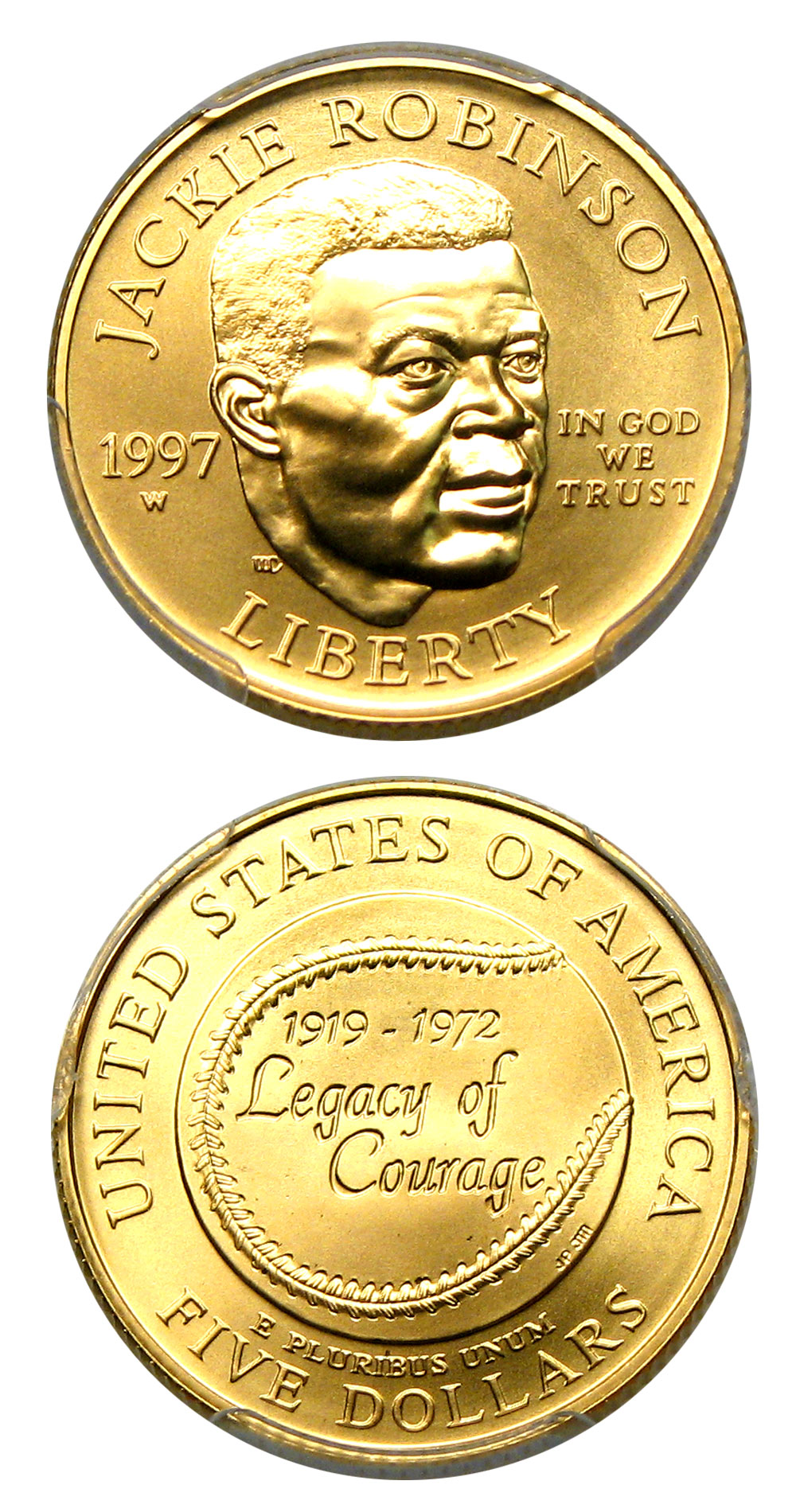 1997-W Jackie Robinson $5 PCGS MS69
Why we love it: By far the lowest mintage among modern $5 gold commemoratives, the mint state Jackie Robinson piece has been a popular issue since its limited production was released. Mr. Robinson is best known as being on the Brooklyn Dodgers, the favorite team of David Lawrence Feigenbaum - our company's founder. He broke the color barrier of Major League Baseball and was an amazing all-around athlete; his political voice persisted long after his playing days were over. In fact, he was long a staunch Republican who was feared by the Kennedy campaign team in 1960.
Value: Three or four years ago, this issue and grade would have cost well over $2,000. The value has settled in the past year to a PCGS Price Guide value of $1,500. Due to its extremely limited mintage and the vast popularity of the theme, our price of $1,350 for either a PCGS or NGC example is an enticing value for the baseball fan or commemorative collector.
No longer available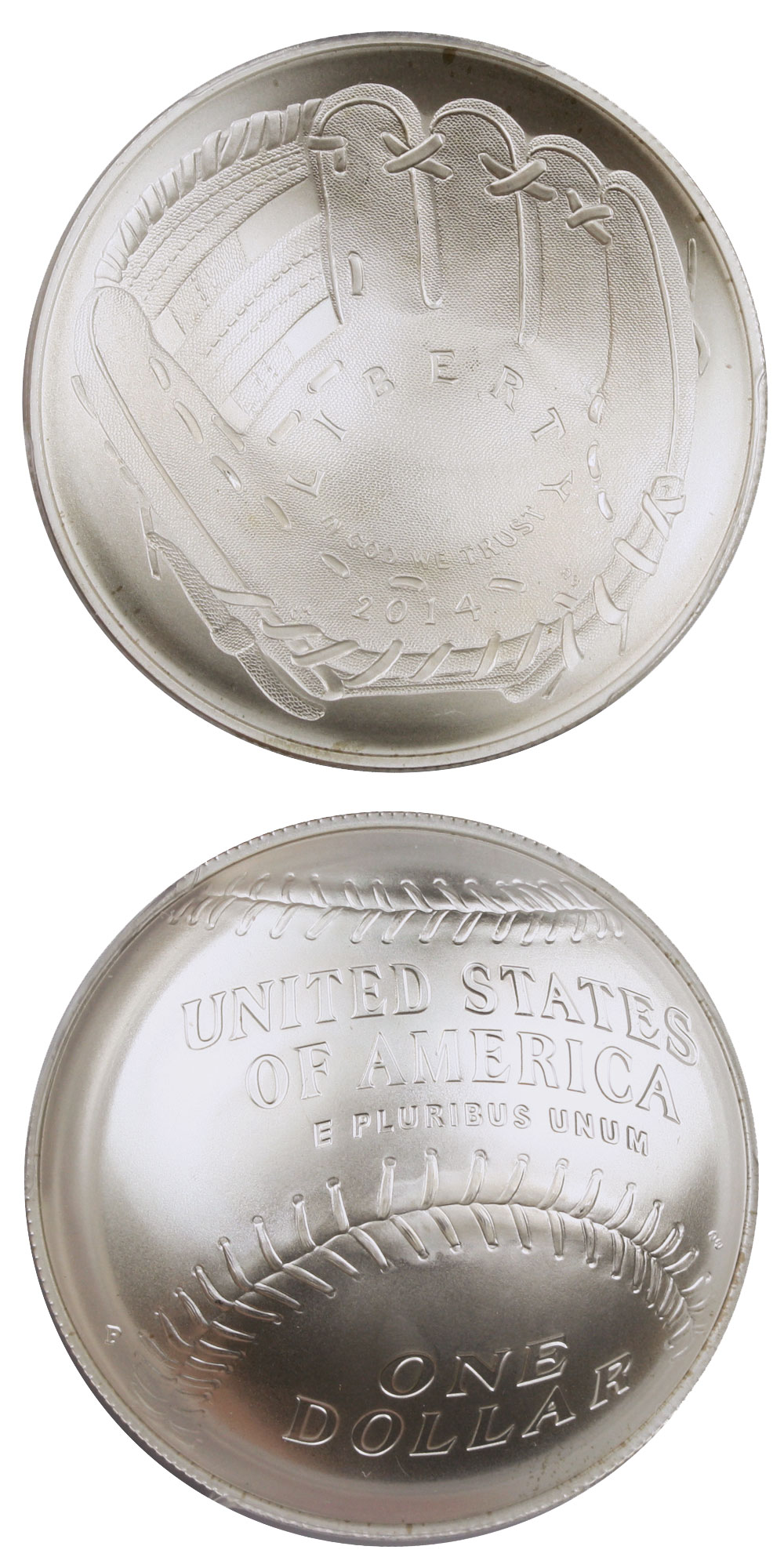 2014-P Baseball Hall of Fame $1 PCGS MS69
Why we love it: A popular design concept for modern commemoratives, baseball has long been a cornerstone of American society as its national pastime. This particular design was a unique creation by the US Mint that used the curvature on the coin to reflect the look of an actual baseball. A hit among collectors, certain examples traded hands immediately after their time of sale at the Baltimore Whitman Show in 2014 for many multiples of the initial issue price.
Value: As its values have calmed down dramatically, this is one of our favorite issues and seems undervalued in this grade for just $85 via Make Offer.
No longer available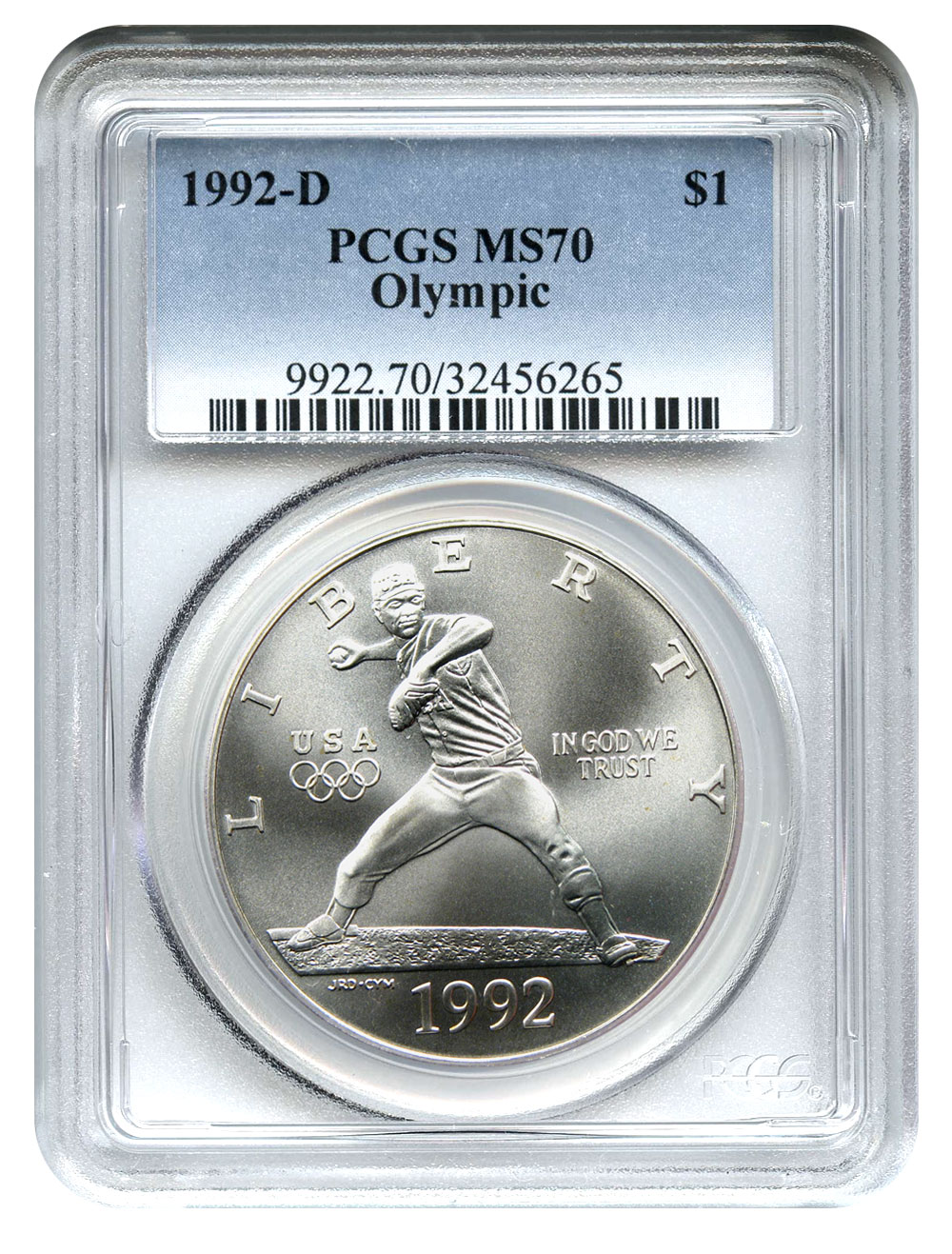 1992-D Olympic Baseball $1 PCGS MS70
Why we love it: One of the more popular modern silver commemoratives when it was produced, this coin likely portrays Nolan Ryan and his 100-mph fastball on the obverse.
Value: As this item is a must-have for any baseball fan, we have several to offer this week for a record low price of just $150 via Make Offer.