Coins We Love - April 6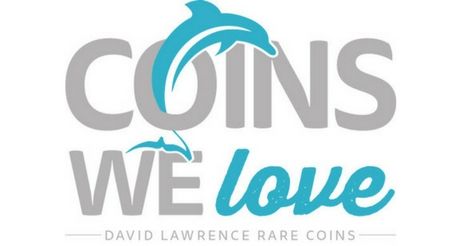 The story never seems to change for us at DLRC: Things are busy. We concluded a week at the Baltimore show, where we were actively buying and selling with the best of them, we returned home to a severe storm and a trio of Tornadoes on Friday evening that did some minor damage to some of our team members homes, and then we're off to another week at the coin races. We realize how blessed we truly are to work in a fun hobby/industry where every day isn't just going to "Work," and we want to make sure that we pass along that thank you to you, our customers. We're glad to be along on this ride with you in your hobby and investment, and we hope that we can be of help to you during this trip.
Outside of our coin bubble, we saw North Carolina claim another National Title in a very uninteresting title game (thanks to some really strict foul calls), and are excited for a weekend of golf with the Masters. While I don't claim to be an avid golf fan, I always find myself attracted to the azaleas of Augusta National on that special Sunday in April, and we hope for some drama on those final holes that signify the start of Spring for us Southerners. So, whether you're doing yard work this weekend, sorting through a bag of wheat cents (believe it or not, we still do that on occasion!), or traveling on spring break, we hope that you'll take a moment to browse this week's Coins We Love newsletter and please let us know if we can help!
Sincerely,
John Brush and Your Friends at DLRC
---
Why we love it: Key date D-mint Lincolns are always popular amongst collectors. This one has plenty of red and great overall eye appeal.
Value: Gem grade is where you want to be on RB examples if possible. Only three graded higher at PCGS make 65's the choice of key-date or registry collectors. Reserved at $7,500, which falls right in the middle of recent sales records.
---
Why we love it: Another popular key-date that is highly sought by CC-mint and Morgan dollar collectors in general. Nice original white centers with medium golden rim toning on both sides. Great look in perfect collector grade.
Value: We love attaining these in AU condition, as they fit the right look and budget for many collectors. Mint state examples typically bring a minimum of $20,000, which make this AU55 a solid choice. Not surprising that the reserve has already been hit on this lot, but the winner of it is still to be determined. Best of luck!
---
Why we love it: Seeing thousands of coins come through each month, it's great to spot something special like this 1791 Large Eagle Cent. This piece tugs at the historian in you, and can be the perfect addition to a set honoring early America. Only a slight discoloration in front of the nose prevents this from being a 5-star coin.
Value: There are no mintage figures available for this issue, so population reports from the services are the best resource. A total population between NGC & PCGS of under 275 graded in BN, RB and RD makes these pieces relatively scarce. Reserved at $2,000, don't miss this unique opportunity!
---
Why we love it: Scarce Civil War era example with pretty pastel tones and silky smooth surfaces. Typically, these don't tone nicely, and this piece certainly bucks that trend. Having CAC approval also puts this coin in the high-end category.
Value: The next grade up with CAC approval brought $13,500 at Legend Auctions, making this MS65 example a logical and affordable choice at a reserve level of $4,850.
---
Why we love it: Low mintage Walker with nice original rim toning and ample remaining luster. Auction trends have been increasing over last three sales of this grade.
Value: Listed at $6,250, discounted this week as a Buy It Now item to $5,700!
---
Why we love it: The key to the Indian cent set and desired by nearly all collectors of US coins. Rich peach tones with excellent luster.
Value: The MS66 grade population plummets to just five at PCGS, while the price jumps to over $30,000, making this 65RB with CAC pretty much the top of the line for most collectors. Special price this week as a CWL coin at $14,250.
---
Why we love it: High-end CC mint Morgans are hot and being fueled by registry set collectors needing to upgrade for the maximum point level. This silky smooth coin is the perfect example of a 2/5-star DLRC rating. Lustrous, with light golden toning make it a super pleasing example.
Value: With only 14 coins graded higher at PCGS, this 64+ is prime registry quality example to obtain. CWL special price this week of $25,000.
---
Why we love it: While the Gettysburg issue is not rare or even hard to find in high grade, the design of this civil war commemorative keeps it popular with most coin collectors. These typically come dull and even motely toned, but this silky smooth example has strong luster and gorgeous overall eye appeal. With able supply, collectors are gravitating to the extraordinary examples like this one to complete their sets.
Value: We have seen a recent increase in demand for silver commems that we hope will continue throughout the year and beyond. With MS67's jumping to over $2500, we feel this MS66 is a great value at a discounted price of $1000.
---
Why we love it: The Pogue Collection has now all but been disseminated in the five major auctions, and many classic issues that have not been available for decades are now placed into collections that we may never get the opportunity to view again. Fortunately for us, we were able to acquire this common date gem $3 from a collector we had placed the coin with a little over a year ago. It is likely one of the final opportunities to acquire a piece from this legendary collection. Not only does the pedigree carry a large amount of charisma, but it's also a pretty awesome coin.
Value: The PCGs Price Guide sits at $19,500 and non-CAC examples have been selling in the mid $17,000s. CAC examples are few and far between, and this coin is available for just $19,000 via Make Offer.
---
Until next time, thanks for stopping by and sharing some time with us to browse our Coins We Love.
Check out all of the available "Coins We Love" from past newsletters