Coins We Love: April Updates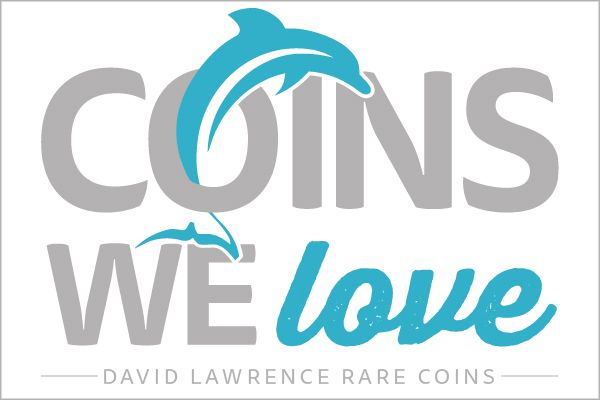 First of all, thank you for the feedback regarding last week's message, all the comments were very much appreciated. This week has been a more normal and relatively calm at DLRC. The past several months we've been asking for coins and just in the past few days we've had a plethora of high end pieces shoot through our doors. It seems that quality is ruling over quantity these days, but we're not complaining! I was chatting with John Albanese of CAC earlier in the week and he remarked to me that as coin values continue to trend upwardly, we'll start to see more high end (expensive) coins start to re-enter the market. He's been in the business a few more years than myself, but I can confirm that this has historically been true as the market ebbs and flows.
While many collectors collect for the joy of the hobby, there is also typically a time to sell, especially when one can make a tidy profit. If you happen to be one of the folks that are looking to take advantage of this coin equity in the current market, there's no better place than DLRC. We talk about this quite frequently, but we're always adjusting our programs to better assist buyers and sellers. For those of you who don't understand how our consignment rates, fees, etc are cheaper than elsewhere - please reach out us! We are always happy to explain how our program works and how not charging Buyers Fees to collectors also helps us to charge less commissions and fees to sellers.
Whether you're buying, selling, collecting, or just reading for fun, we appreciate your checking us out and hope we get a change to work with you! Thanks again and we hope that you enjoy this week's edition of Coins We Love.
Numismatically Yours,
John Brush and Your Friends at DLRC
Click here to continue reading.