Coins We Love: 😳Are Coins Taxed?😳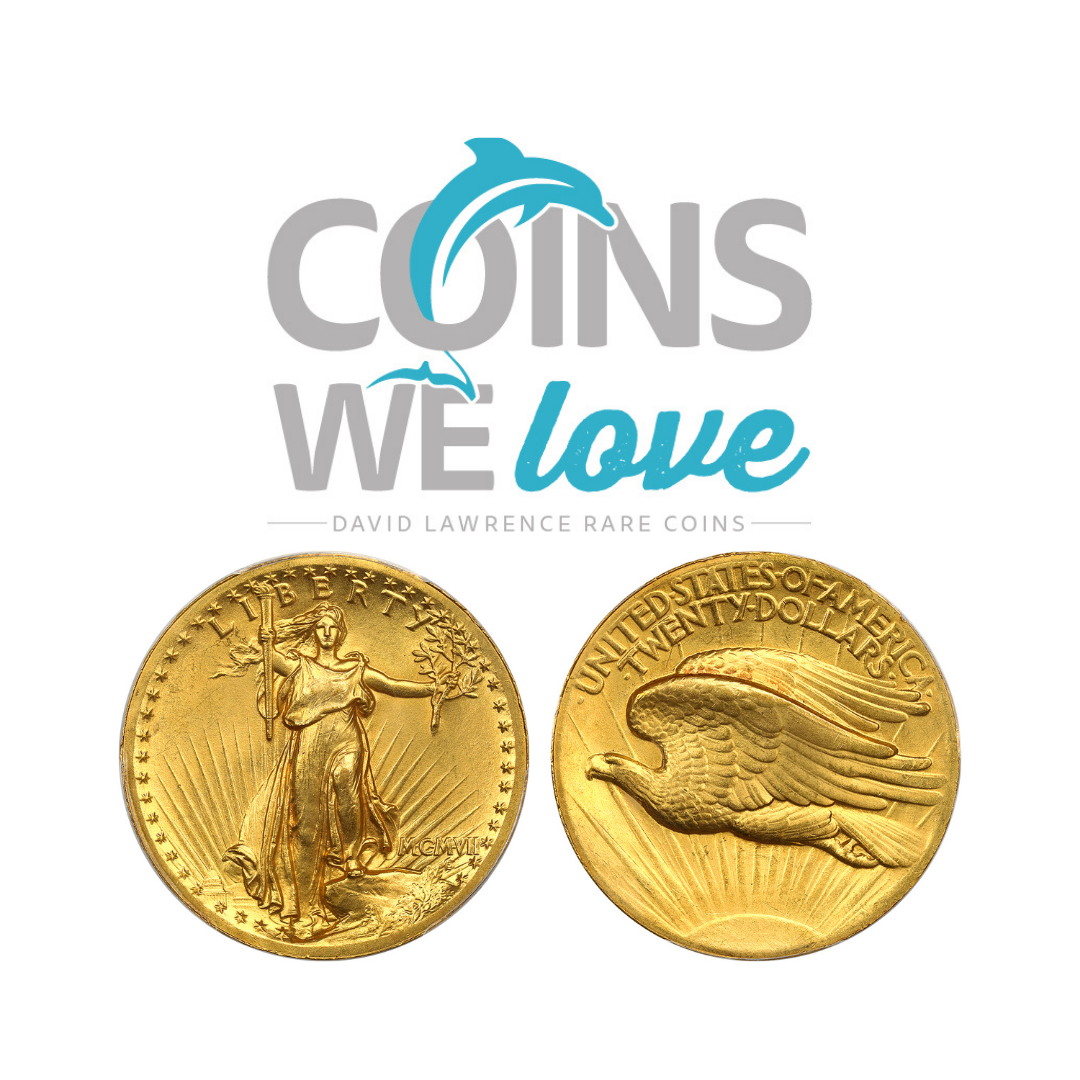 We've basically recovered from the FUN Show and the week of activity there, but as we've returned, we've had our hands full with the post-show auction - we were bidding on a few more additions for the Hansen Collection. While we typically expect a week of slower activity after the show, we've seen anything but that. In fact, we've seen a flurry of activity with a large number of collectors and dealers still searching for coins that they weren't able to source in Florida. The resulting lack of coins (and the backlogs at both grading services) has created a fantastic flurry of activity and coins are finding new homes. I'm a bit shocked overall, but the market activity isn't slowing down anywhere and prices are continuing to jump all over the place. One small note to mention is that we've sold more five-figure coins in the last week than we have in quite some time. It's an exciting time to be offering coins! As most of you know, we don't grade the coins that we offer on a typical basis because we prefer to offer high-quality items on a regular basis. We also prefer to leave upside on the table for our customers. However, for those of you who enjoy the event of grading coins with PCGS and NGC, both services are having major issues with backlogs in grading and shipping. As a result, we're seeing fewer freshly-graded coins entering the marketplace and the coins that have been sent out are taking quite some time to get returned. It will likely improve in the future, but with the popularity of the collectibles hobbies in general, we suspect this may be the case for quite some time.
While the activity in the office has been exciting, I've spent the past two days in Thomas Jefferson's Capitol in Richmond, Virginia working on behalf of the National Coin and Bullion Association (NCBA) to continue the Virginia Tax Exemption on coins and bullion. As some of you may remember, we were instrumental in getting this exemption passed 5 years ago. Unfortunately, we have to give it a shot one more time for an additional 3-5 years. It's always an educational experience to walk the halls of our General Assembly and speak with State Senators and Delegates. I've had the opportunity to see how many of these folks have collected coins at some point, and while most are fully supportive of our exemption, it takes a little bit more conversation with some to explain the reasoning. However, when I get to the point that the US Mint doesn't charge sales tax and they are competing against Virginia's dealers, it seems to be a fairly easy transition to support our efforts. By the end of my second day, I had a pretty good handle on all of our other points of emphasis and even if I wasn't a coin dealer/collector, I would struggle to see why there should be any opposition to it. It's not always quite as simple as common sense in politics, but this one seems rather cut and dry. In the bigger picture, I know that this bill doesn't affect every one of our customers, but as 40 states now have tax exemptions on coins and/or bullion, we're definitely seeing the right momentum. Hopefully, the Federal Government and the new challenge to the Wayfair versus South Dakota ruling will bring about some common sense (or cents?) on a national level as well. It would surely be a beautiful thing to have a national tax exemption on coins and bullion, but I'm afraid that will take a lot more time, effort, and finances. But, we're on the right path and I'm honored to be a part of this push. I find it disappointing that more dealers aren't working towards this and supporting these efforts, but it's definitely the right thing to do for collectors and for the larger coin business realms, so we definitely don't mind sharing our time and efforts for these purposes.  
One last shameless plug that I'll throw out there, is that the NCBA* has just recently developed a group called the Concerned Collectors Coalition (CCC). Membership is specifically collectors and is completely free. The idea is that CCC membership will be kept abreast of information for the organization in our efforts to educate collectors and dealers in regard to tax issues and to work with legislation throughout the country to improve the hobby. If you're interested in joining this group, we just ask that CCC members identify their federal and state legislators before registering. This allows NCBA and our lobbyists to focus efforts on key legislators and the committees they serve. Your support by joining is certainly appreciated and will become instrumental as we attempt to continue to make coin collecting a hobby that is fair to all. You can join the CCC here.
Numismatically yours,
John Brush
Click here to continue reading!