Coins We Love August 23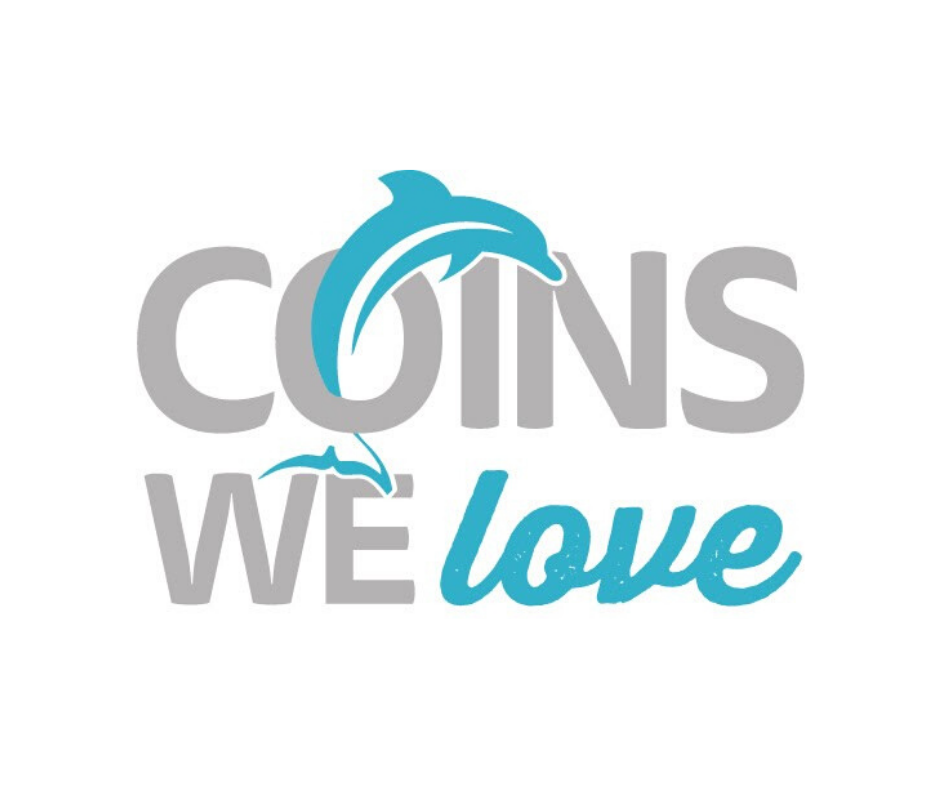 The past two weeks have been a whirlwind, and we're finally seeing the light at the end of the tunnel. We survived the ANA, the completely unexpected media attention, and the general nature of catching up from being out of the office for a week (while being completely exhausted).
As for the ANA: The show was fantastic. Wholesale activity, auction activity, and the general nature of ANA happenings were all very well done. Retail traffic seemed fine, but there was a lack of unique visitors (new collectors, families on ANA-vacation, etc). Rosemont is a fantastic location for business and for the typical advanced collector who attends the ANA, even if it's held on the North Pole; however, it doesn't attract the wider range of collectors, which is why we've always been a bit critical of returning there. That being said, it was still a great event for us, and the show was a successful one overall.
Now, many of you may ask, "Why on earth are they so tired after that week?" Well, it really might not make as much sense, but a quick look into my schedule gives you an idea:
Sunday: I arrived around noon on Sunday and viewed auction lots for two hours before jumping into a few deals and buying some coins from the larger wholesale guys that fill up the convention center. At 6:00 pm, I had a PNG Board Meeting where we discussed a wide range of important topics for the hobby and then we departed at 9:00 pm. To close the day, I visited with one of our favorite secret wholesale dealers that we consistently get the first shot with and bought coins until midnight from him.
Monday: PNG Breakfast meeting from 8:00 am - 9:00 am, Bourse Floor from 9:00 am - 6:00 pm, PNG Banquet 7:00 pm - 10:00 pm, Figuring Auction Bids until you fall asleep.
Tuesday: The only day without a planned meal! So, I planned a last minute breakfast with one of my favorite women in numismatics. Now, she might not admit that we had breakfast, so I'll leave her nameless; however, she's one of my favorite dealer friends that I can discuss the overall market, collector behavior, what's going on with dealers in her region, and whatever else is going on outside of my bubble. The regular ANA setup occurred for non-PNG Dealers from 9:00 am - 7:00 pm. This was the only night I stepped out of Rosemont as the DLRC team got together and headed out to our favorite Chicago Deep Dish Pizza joint, Lou Malnati's. We walked out with full stomachs of course, and it was a fun evening that was capped off with more auction bid figuring.
Wednesday: ICTA Day! Serving as the Chairman of ICTA has been a joy for the last nine months. I initially wanted nothing to do with it, but when the organization needed some help, I finally said yes. ICTA is a small non-profit that goes rather under the radar but does VERY important work. All of the sales tax exemptions on coin purchases in the United States were influenced by the work of ICTA. In fact, without the organization, the hobby would look quite a bit different. That being said, we had our Board Meeting from 8:00 - 9:15 am and the Bourse opened immediately thereafter until 7:00 pm. That evening was the ICTA Banquet that ended promptly by 9:00 pm, which was followed by online auction bidding and SLEEP!
Thursday: The Big Day. Breakfast meeting from 7:30 - 9:15 am for the Anti-Counterfeiting Educational Foundation, Bourse until 7:00 pm, followed by the auction event. We were tired going into this day and after a day on the Bourse buying and selling coins, I received a call to drop by the ANA Awards Banquet. I was honored to receive an award from Gary Adkins, President of the ANA, in Honor of my mother, Blendell Brush's, commitment and service to the hobby.
For those of you who knew my mom, you were lucky. She was wonderful. While my dad was the coin collector, she was the active worker behind it all. Driving to coin club meetings, coin shows, and getting involved behind the scenes. The award was honoring her time on the Boards of the South Carolina Numismatic Association (SCNA), Blue Ridge Numismatic Association (BRNA), and the Tennessee State Numismatic Society (TSNS). She served as President, Secretary, Treasurer, Bourse Chair, and other various positions amongst these organizations for 25 years (with my father quite often). Unfortunately, she passed away very unexpectedly in November, so when I found out about this award, it was a bit of a tear-jerker. So, I can honestly say that there was much sweat and tears at this show. But, it was a special time for me.
Once I got my emotions in check and finished off the day on the floor, we followed up with a rather interesting auction event. We clearly were active in the sale as we spent well into seven figures for DLRC and the Hansen Collection, most notably winning several pieces from the Early $10 Liberty Collection and later the famous 1894-S Dime. Well, the night ended at 9:15 pm and then we got to go to dinner. Now, I haven't mentioned this, but EVERY dinner and banquet and EVERY lunch had been at Gibson's Steakhouse which is right across the street from the show. Unfortunately, it's really the only place (unless you like convention hot dogs – I love good hot dogs, just not these) in proximity to the convention center, but luckily the lunches are affordable and delicious! So, dinner at Gibson's with Brian Kint (DLRC VP of Finance who pays everyone), and Patrick Perez, a friend of ours from the Greysheet. It was a fun conversation centered around all types of collectibles, golf games, and e-commerce in general. He's certainly one of the more diverse people in this hobby and it's nice when we get the opportunity to run into him at the major shows. The nigh ended with the Press Release of the 94-S Dime, the CWL, and packing for the return home.
Friday: A rush of getting people paid, picking up auction lots, addressing media needs on the 94-S Dime, and trying to get the first shift out of the show. It was accomplished, but on the flight home, I was fast asleep before leaving the gate. As you can see, it was a whirlwind of activity and one of the most exhausting, but interesting weeks of numismatics. I've left out ALL of the fantastic conversations, trades, buying, selling, and general socializing at the show. If I read over this, it sounds rather mechanical in review, but to say that the show didn't have a personality and a familial feel would be inaccurate. It was a fantastic week overall and one that I can't bear to repeat for another 12 months!
Then, something surprising happened. The media, thanks to Donn Pearlman, grabbed hold of the story on the 94-S Dime and we had TV reporters, newspaper writers, and various other people reaching out about this $1.3m dime. That filled up a weekend and a Monday, and it was a fascinating time for us and hopefully good for the hobby! It was the first time that I saw my name come across CNN and when my kids saw me on television in an interview, they said I was "famous"...it wasn't really the right word to use, but it was fun, and I hope that we got a few others excited about collecting.
This week has been a blur, but we've made it to the final day. And, I would be remiss if I didn't mention something that's personal to our office here. Today we're celebrating Mary Lee's 25th Anniversary at DLRC. She's the first person to obtain that milestone at DLRC, and while she was the first person hired by David and John, she's also the only person that won't allow us to post a picture on the website. She has handled customer payments, shipping, and whatever else has come her way over 25 years, and we wouldn't have it any other way. She's been a loyal friend and co-worker and she has long kept us straight when it comes to professionalism. Many of you know that she will NOT call you by your first name, and we're all okay with that. In fact, I'm not sure she would even call me by my last name for my first two years here. But, I feel like I've gotten to know her as a colleague and a friend in my brief 13 years here, and we're VERY thankful for her service. We have an agreement that she's not allowed to ever leave, so don't take this as a going away party. It's simply an opportunity to honor her for 25 years and to look forward to the next 25! Thank you for everything, Mary. You're appreciated more than you'll ever know.
Sincerely,
John Brush and Your Friends at DLRC
---
Why we love it: This proof Liberty Seated coinage is beautiful by all measures, showing not only exceptional surfaces but also gorgeous cameo frosting on the obverse and reverse. Radiant color encircles Miss Liberty, who beams in shades of wine that emanate outward into luscious russet, rose, and finally electric blue. Meanwhile, the reverse hosts an iridescent russet ring that along the lettering, denticles, and rim, encircles the eagle. A shock of violet and electric blue highlights the words OF AMERICA. Overall, this is a stunning example of a proof Liberty Seated half dollar, of which only five have been graded by NGC at this grade and with a Cameo designation, none higher, save for one Proof 68 UCAM. You'll be hard pressed to find any better 1888 proof Liberty Seated half dollar.
Value: The CPG lists this coin at $7,500, with the Greysheet bid coming in at $6,000! There is no PCGS Price Guide as they have never graded a Cameo coin…Clearly they've never seen this piece that seems more deserving of a low five-figure price. Available in auction this week with a starting bid of $5,850, this is as cheap as we've seen Proof Type coins in our lifetime!
---
Why we love it: The 1909-S is one of two major regular-issue business-strike keys for the series, the other being the 1877. The 1909-S has a mintage of only 309,000 (significantly lower than the 1909-S VDB Lincoln cent, for those who are counting) and is also the lowest-mintage regular-issue Indian Head cent. This specimen is one of the nicest you'll find, with full Red luster, clean surfaces, and excellent eye appeal. While 161 were graded by PCGS at this level, there are only 40 graded higher – a low number considering the immense popularity of this series and especially of this date.
Value: The CPG and PCGS Price Guides list this coin at $5,000, which is a fair price given: how scarce the 1909-S Indian cent is, its rarity in the Gem grades, and the fact that large numbers of collectors are assembling high-quality sets of Indian Head cents. This coin is available this week at a much discounted $4,100 via Make Offer as it surprisingly returned home with us from the ANA show!
---
Why we love it: If there's any more popular a 20th century rarity than the 1909-S VDB Lincoln cent, we want to see it! The 1909-S VDB cent is coveted by countless collectors and is often considered the holy grail by Lincoln enthusiasts This one is a particularly nice specimen. It boasts lustrous surfaces and exhibits light wood-grain toning – a big plus for many Lincoln collectors. CAC awarded its green label for quality approval, and this piece certainly earned it.
Value: The CPG lists the 1909-S VDB for $5,620 with the RB color designation, while PCGS bumps the price a bit higher to $7,000, but this piece bests most others in its grade with the green CAC seal. Available via Make Offer for a bargain at $5,500, this example is $400 less than the recent auction records of $5,880!
---
Why we love it: The 1921 Peace dollar is one of the great 20th-century classic coins, featuring a high-relief strike and a message of hope following World War I, which had ended only three years prior. The 1921 Peace dollar is a desirable first-year type and with a mintage of only 1,006,473, is a scarce semi-key date for the series. This example features marbly streaks of charcoal across the obverse and a pleasing ring of seafoam green blending into shades of russet along the rim. The reverse offers a similar encircling of greens and russet with lesser scattering of charcoal. NGC has graded 142 examples in MS66 with only seven grading higher.
Value: CPG lists the 1921 Peace dollar in MS66 at 5,000, but this piece is given the additional STAR designation indicating exceptional eye appeal. With the PCGS Price Guide at $5,650 and the Greysheet Bid at $4,000, the starting bid is set at just $3,700, marking this as an excellent opportunity for a key date gem without breaking too many piggy banks.
---
Why we love it: This two-year type coin is scarce in all grades and is much more affordable than the 1794. While a combined 86,416 examples were struck for both dates, only a tiny handful remain for collectors today. This high-quality piece is stickered by CAC for quality and eye appeal and features a prominent die crack running from "Y" in "LIBERTY" and terminating in Liberty's nose. It's an outstanding opportunity for a collector who wants an affordable, high-quality example right before the huge price jump in the AU levels.
Value: The 1795 Flowing Hair Half Dime lists in the CPG for $6,880 in XF45, but this one is an echelon higher with its CAC sticker. As a history buff, there's really nothing more tangible (and affordable) than a piece of early American numismatics that can tell the story of our nation's founding in a unique way. This pristine high-end type coin is available for $6,000 via Make Offer and is a fantastic piece to talk about with your friends!
---
---
Why we love it: Absolutely iridescent hues of russet, blue, and violet scatter about the reflective fields of this beautiful Trade dollar which, while not designated as a Cameo, exhibits light frost on the devices. The outstanding combination of color and overall eye appeal certainly helped this coin earn its green CAC seal of approval for quality.
Value: PCGS lists Proof 64+ examples at $4,750, and with its CAC sticker places it in a category much closer to the relatively few pieces grading in the upper tiers of Proof 65 and higher. A gorgeous design-type with lovely toning and high-end for the grade, it seems like a good value to us at the discounted price of $4,500 via Make Offer!
---
Why we love it: The $3 Princess gold coin is a beautiful type, and this particular specimen is a scarcer, high-quality example. The 1883 is one of just three business strikes in the series with a mintage of fewer than 1,000 pieces, this one ticking in with an original production figure of only 900. Fewer than 700 are known today, and most survivors are circulated. However, this piece is a lustrous uncirculated specimen with exceptional eye appeal – a fact noted by CAC, which awarded its seal of approval to this lovely coin.
Value: Ordinarily, an 1883 $3 Princess in MS62 would trade in the range of the CPG Price Guide for $5,250, but this piece features a green CAC bean, setting it a world apart from ordinary MS62s. With the last piece we handled auctioning at $5,500 at DLRC, we expect this piece to bring something similar as it is set to start the bidding at the same level of $5,500 in this week's auction!
---
Why we love it: The Two Cent piece marks a unique chapter in numismatic history, and it became the first coin to bear the motto IN GOD WE TRUST. The 1873 is a last-year issue, and the Closed 3 is the earlier of two versions made that year. This piece, designated Brown, shows undertones of violet and green on the obverse and turquoise on the reverse. Overall, it's a really pleasing example of a proof Two Cent and would make a lovely addition to either a date set or type set. PCGS has graded only 12 at this level and just one higher.
Value: CPG lists this coin at $5,310 with the PCGs Price Guide coming in at $5,000. As it's now qualifying as older inventory for us, we're discounting it below the wholesale Greysheet bid price of $4,250 and making this popular proof issue available for just $4,100 via Make Offer!
---
Why we love it: This 1885-S $5 Liberty Head is a resplendent beauty, with outstanding luster, clean fields, and strong strike. This piece is the cream de la cream, as PCGS has graded only nine in MS66 and just one higher, ensuring it a great spot in a registry set or as a crown jewel in a premium-quality type set.
Value: Without the opportunity to buy the finer example, which is housed in the Hansen Collection, this piece is as nice as it comes! The CPG lists this piece in MS66 at $9,690 with the PCGS Price Guide very similarly at $9,500. The last CAC-stickered example sold recently for nearly $11,000, making this piece with a starting bid of just $9,000 seem directly in-line with what such a special coin should achieve.
---
Why we love it: White, white, white… This blast-white Barber half dollar is every bit an MS66, as indicated by this coin's green CAC bean indicating a quality seal of approval. Luster dances across the fields and richly adorns every crevice and detail on the obverse and reverse. PCGS has graded only five in this grade and just two higher, helping anyone building a beautiful registry set of Barber halves.
Value: The CPG lists MS66 1913-D Barber halves at $13,900 with the PCGS Price Guide coming in at $13,000. This gorgeous high-end example of this tough superb Gem is a head above the rest in eye appeal and would be a highlight for any level of collector. Available via Make Offer for just $12,500, this is a $1,500 discount off the last CAC-stickered example that sold for over $14,000 just a few years ago!
---
Why we love it: Who doesn't love the $10 Indian Princess, designed by renowned sculptor Augustus Saint-Gaudens? With a mintage of only 59,000, the 1915-S is one of the scarcer issues in the series. This 1915-S Indian Head is well struck and features excellent luster, two of the main points CAC surely noticed when it awarded this piece their green bean seal of quality approval.
Value: CAC-stickered $10 Indians are an unusual find, and this better date example stands out amongst the more common dates that are more readily available. CPG lists ordinary examples at $12,700, but this piece has been beaned by CAC and thus is in a quality class all its own. With a starting bid set at $12,500, we suspect that the advanced collector/investor will see the value in acquiring such a fantastic piece of upper quality.
---
Why we love it: A pastel rainbow of colors dance across this coin's lustrous surfaces. PCGS has graded only 25 examples of the 1925 Buffalo nickel in lofty MS67, and just two are graded higher. This piece would go a long way toward helping someone complete an award-quality registry set, and at a much more affordable price than the rarely offered PCGS MS67+.
Value: CPG lists the 1925 Buffalo nickel at $5,620 in MS67 with PCGS coming in at $5,500. Considering the fact that there are only two pieces graded finer, with very few examples carrying this kind of quality, it seems like a fantastic value at our discounted price of $4,350 via Make Offer this week!
---
Why we love it: This Draped Bust half cent is perfect for a high-end type set or a high-quality date and variety run of half cents. The patina shows a blend of rich chocolate hues ranging from creamier colors in the fields to darker notes on the high points. There are 67 graded by PCGS at AU55, about as high as one can go before entering the much more expensive arena of uncirculated coinage. This AU55 specimen represents a wonderful combination of affordability, scarcity, and quality for the collector who craves early, original copper.
Value: The CPG price for the 1806 Draped Bust AU55 Small 6, No Stems is $975, while the PCGS Price Guide comes in at $800 and the Greysheet bid lands at $750; however, we acquired this coin in a larger wholesale collection recently, so we're able to offer it at a steep discount at just $575 via Make Offer as our special CWL Price this week.
---
---
Why we love it: Calling all Lincoln Cent Registry Set collectors, have we got a coin for you! This beautiful, lustrous 1937 Lincoln cent is graded MS67+, with only 30 graded by PCGS in this grade and just two higher. It's everything you would expect an MS67+ coin to be, devoid of major marks and other significant surface detractions and beaming with original, rich Red luster at all viewing angles.
Value: The PCGS Price Guide lists this plus-graded example at $650, with the CPG of a non-plus graded 1937 MS67 at $135, which is a steal compared to the $8,120 figure for the only two higher-graded coins. This piece offers a wonderful combination of eye appeal and quality at a reasonable price. Offered at a steep discount of $550 via Make Offer, we're sure that an astute collector will land this special cent.
---
Why we love it: Rather you're a collector who wants to assemble several sets for yourself or loved ones (perhaps the kids and grandkids) or would like to have some extra pieces on hand either for crackout opportunities or to have some additional inventory on hand for future trades, this lot is for you. This 10-piece lot of 1955-D MS66 RD Lincoln cents is a great grouping of original Reds, each with abundant luster and pleasing overall eye appeal.
Value: The CPG lists these at $40.50 apiece, which is a fraction of the MS67 RD going price of $442. If you need five pairs of earrings or just like giving high-grade coins away, this group is available for just $225 via Make Offer.
---
Why we love it: Early proof coinage is much scarcer than many numismatists realize, yet relatively few collectors ever pursue these coins on a full-time basis in part because of price, and often because of availability. However, early proof coinage need not be collected by date, they can also be collected by type. And this beautiful 1909 Liberty nickel would make a wonderful addition to either a date-and-mintmark run of Liberty nickels or a high-end type set. This piece is a nicer-than-average example of a proof Liberty nickel, both in terms of grade and individual eye appeal. Reflective matte fields dance in the light and devices, not designated as Cameo, show an appealing hint of frost when viewed at various angles.
Value: The CPG indicates a price of $637, while the wholesale Greysheet bid sits at $520. We've discounted this piece below the wholesale indication this week, and it can be yours for just $500 via Make Offer!
---
Why we love it: It's clear why CAC awarded this coin its seal of approval, as rich, frosty luster abounds on this piece, showcasing incredible originality with heavier coffee mottling in the bottom third of the obverse. Undertones of charcoal mottling dominate the reverse, but a light patch of iridescent seafoam green under the bowing of the ribbon steals the spotlight. Uncirculated Capped Bust half dimes are scarce in any grade, but this MS63 sits comfortably around the top half or so of all Mint State examples and would make an excellent addition to any premium-quality type set.
Value: The CPG lists this piece at $942 with the PCGS Price Guide at $950, and at under $1,000 a piece such as this one is a great buy for the collector who is serious about building a top-quality set without laying out mega bucks for pieces graded only one or two points higher. Available via Make Offer for just $850, this gorgeous type coin seems like a great value to us.
---
Why we love it: Carson City Morgan dollars have a fan club all their own, and this CC-minted piece is a premium example. This is especially so as it's a top-end example with excellent eye appeal for its grade, donning a green CAC seal of approval. Anyone building a high-end set of Morgan dollars would be proud to own this piece.
Value: PCGS prices this coin at $950 in MS65+ and this piece boasts a green CAC sticker placing it at the top of its class. Available via Make Offer for just $850, this is a great bargain for the beginning Morgan Dollar buyer.
---
Check out all of the available "Coins We Love" from past newsletters