Coins We Love - August 24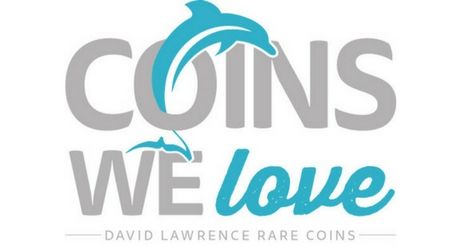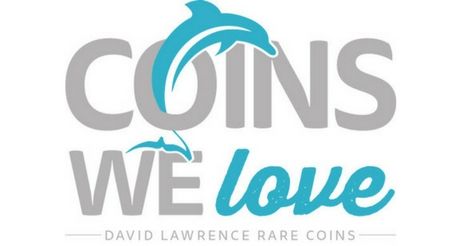 This week at DLRC, we've spent some time cleaning up a large group of collections that have been sent to us in recent weeks. While you see most of the nicer material on our website, we also buy a large amount of complete collections that include everything from soup to nuts. While this material doesn't make it to our website, it does keep us busy on occasion, so we have to clean up the vault every few months. Now that we've made it through there, we have a large number of new coins to process that you'll be seeing in the coming weeks.
This past week I've also had a lot of questions and correspondence about three auction firms raising their buyer's premiums or other fees in the live and internet auction platforms. Don't worry, DLRC has no plans to raise our fees or buyer's premiums or further complicate the acquisition of coins for your collection. Collecting is supposed to be an enjoyable hobby, and we want to be with you, whether buying, selling, trading, or just discussing your collection. That's our passion as well, and we want to be your partner in collecting!
Thanks again for reading this week's Coins We Love and please don't hesitate to reach out to us if we can help you in any way or if you just want to chat about collecting. We appreciate your business and look forward to working with you in the future!
Sincerely,
John Brush and Your Friends at DLRC
---
Why we love it: The 1914-S is a scarce San Francisco issue $5 Indian from a mintage of just 263,000 pieces. Popular due to the limited number of mintmarked issues, the 1914-S has long been desired by advanced collectors.
Value: The CPG lists the piece conservatively at $3,600 with a Price Guide with PCGS chiming in at $5,250. While this is one of the few CAC-stickered examples, we are proud to offer this in our auction at a reserve of $4,300.
---
Why we love it: Only 299 other examples were produced for collectors in 1859, making this one of the more popular dates in the short-lived series. The light golden tints highlight fantastic centers and amazing eye appeal.
Value: PCGS boasts a price of $5,500 in their guide for this date, and we're thrilled to offer it at a reserve of just $4,950 in our auction this week.
---
Why we love it: Gem Sesqui commemorative half dollars are very few and far between. The luster is a bit muted due to the original haze from the initial packaging of the U.S. commemorative.
Value: With the CPG at $1,560 and the PCGS Price Guide hovering around the $1,300 mark, this piece is an excellent opportunity for the collector who appreciates the original skin. Available below the wholesale Greysheet price of $1,300, we are proud to offer this special for just $1,200 via Make Offer.
---
Why we love it: This coin is absolutely dripping with eye appeal. Beautiful prooflike surfaces on both sides with gorgeous highlights, this popular Carson City issue is a fantastic coin. In addition, only ten examples are grading as such by both services combined with nary a piece graded finer. Gorgeous!
Value: The PCGS Price Guide sits at $10,500, whereas we are offering this beautiful gem for just $7,000 via Make Offer this week. As it is tied for the finest known, this piece is an excellent opportunity for the advanced collector.
---
---
Why we love it: The $10 Indian design is one of the most beautiful in the history of U.S. coinage. The 1911 issue is a slightly better date as it hails from a limited mintage of just 505,500 pieces. It can be acquired at a very modest premium over the plentiful 1926 and 1932 issues. The 1911 is considered one of the most difficult dates in the set when it comes to high grade examples and this coin is a fantastic offering of a high-quality piece.
Value: The CPG labels the value on this date and grade at $5,700, with the PCGS Price Guide being a bit overly aggressive at $7,500. Quality gem examples of this somewhat better date are elusive but desirable. Available for just $5,500 via Make Offer, it seems like a reasonable deal while the values in this series are still soft.
---
Why we love it: The 1871 25c is an underrated issue from a mintage of 118,200 coins. Unfortunately, few high-quality survivors remain, but this gunmetal-toned example is a fantastic piece for the advanced collector searching for hidden value.
Value: PCGS lists this coin at $4,500, with the CPG coming in at a conservative $3,600. With the most recent auction records being from 2009 at the $4,000 level, we are confident that this offering for just $3,950 via Make Offer is sure to move.
---
Why we love it: The 1995-W Proof Silver eagle skyrocketed in price soon after its original mintage due to the limited number of just 30,125 pieces minted. As one of the most famous modern U.S. issues, the 95-W is a popular coin for collectors and investors
Value: The Proof 69 issues were recently selling for a bit over $4,000, with Proof 70s bringing anywhere between $15-$50,000. We are not supportive of the Proof 70 market on these issues, but with a PCGS Price Guide of $4,400, we think that this key date offering is a bargain at a reserve of $3,600 in this week's auction.
---
Why we love it: Only a single issue is graded finer by PCGS (MS67), making this the second finest known. Beautiful pale rose tints with silky smooth surfaces, this underrated P-mint is a perfect example of a high end Seated Quarter.
Value: The PCGS Price Guide for a non-plus example sits at $13,500 with the CPG at $12,400. As neither price guide prices coins that are of this grade or higher, it's difficult to reference a more accurate value. Regularly priced at $20,500, we'll further discount it to our best price of $18,500 via Make Offer this week. This piece is certainly one of the three finest known survivors of this date and is likely the most eye appealing and desirable for most collectors.
---
Why we love it: One of our favorite silver commemorative issues, the Antietam has long been popular amongst not just coin collectors, but also the Civil War buffs that frequent battlefields. This satiny gem is much more attractive than most and is an idea opportunity for a gift to those who appreciate history and/or coinage.
Value: The CPG sits at $719 for this popular issue with a PCGS Price Guide of a conservative $600. In this particular case, the PCGS price guide isn't really keeping up with the market, but with a reserve of $625 in this week's auction, you're getting a fabulous piece with a CAC sticker for below the actual retail value.
---
Until next time, thanks for stopping by and sharing some time with us to browse our Coins We Love.
Check out all of the available "Coins We Love" from past newsletters