Coins We Love: Back in the Saddle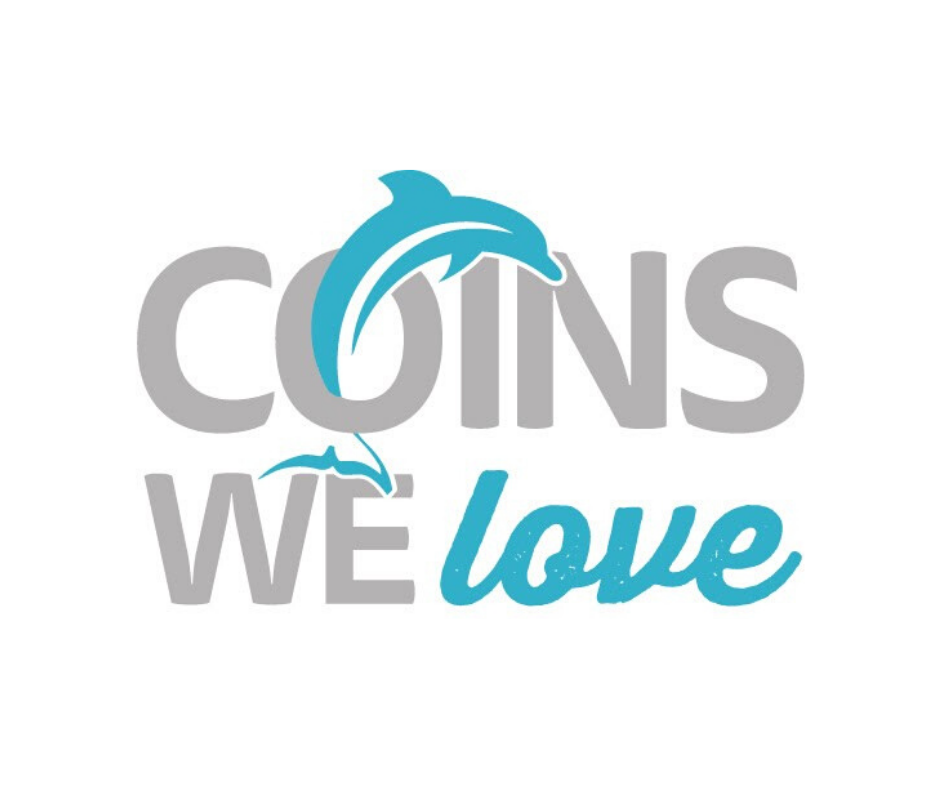 The mountains of coins and paperwork have gradually declined this week as we've had some time to play catch-up in the office. We're really quite thrilled to see the three day weekend ahead so we can get a little rest and enjoy an extra day with our families. Unfortunately due to the closeness to the ANA show and the holiday weekend, we will not be attending the Long Beach Show next week, but based on the number of coins we've had incoming, there will certainly be no shortage of new items for the next 4-5 auctions.
This week at DLRC, we were able to put the final touches on a fantastic collection in this week's auction, the Mike J Collection, the #1 NGC Registry set of Morgan VAMs. We also were able to crank out a number of upcoming writing projects and images that added up from our absence at the ANA show. Overall, it was probably one of more productive weeks we've had in a month or two, and we're finally on the right track. We hope that next week proves to be more of the same, and we can have a return to Coin Normalcy. It's been a fantastic week, a productive one, and we hope that all of our friends in Florida stay safe this holiday weekend!
Sincerely,
John Brush and Your Friends at DLRC
---
Why we love it: Early gold is rare regardless of date, denomination, or grade, and this piece is certainly a winner on all those counts. This 1807 $5 Capped Bust to Left Half Eagle is uncirculated, grading MS61. Uncirculated gold from the early Federal era is rare as a group, and the 1807 $5 piece we offer here gives collectors a relatively affordable opportunity to claim early gold in sought-after MS condition.
Value: This coin notches an estimate of $12,700 according to the CPG with the PCGS Price Guide value of $14,000. Offered with a starting bid of $10,500, this is right at the wholesale Greysheet bid price and falls directly in-line with recent auction trends.
---
Why we love it: This white and frosty Barber quarter is just the way we love it – lustrous, plus-graded, and CAC stickered. This beautiful 1913-D Barber quarter offers outstanding eye appeal, and it would make an excellent addition to either a registry set or type set. There are only two graded by PCGS at this level and only three higher, meaning it's the cream de la cream of Barber quarters. Ooh la la!
Value: This is a top-of-the-line coin, the kind that attracts strong bids from collectors who want to notch their way closer to the highest GPA for a registry set or add an instant crown jewel to a type or date set. This coin starts at a tempting $4,750 in auction, which seems like a bargain for the Registry Set focused collector.
---
Why we love it: The finds from the legendary shipwreck of the SS Republic yielded several outstanding coins, including this 1853 $10 eagle graded by NGC as an MS62. While there are three other pieces graded higher by NGC, none are from the shipwreck, making this beauty the highest-graded piece of its kind from the treasure that sank in 1857. Serious gold collectors are obtaining at least one specimen from the SS Republic, while history-lovers are also intrigued by the limited pieces available on the secondary market.
Value: We estimate this piece to be worth around $17,000, a fair value for a rare gold coin with direct provenance to the famous SS Republic. Offered with a starting bid of $15,000, this is an exciting opportunity to own a historically significant piece from the famous shipwreck.
---
Why we love it: The Peace dollar is one of the most popular types of U.S. coins, and with the centennial of this beloved series coming up in 2021, many collectors are turning their attentions to these silver dollars. This specific example grades MS67 and represents the highest grade PCGS has awarded this issue – and this piece is pretty to boot. This coin has some gorgeous russets and charcoals in the peripheries, contrasting nicely against frostier whites.
Value: The CPG price for this coin is $8,750, so you've got the opportunity to score a nice deal with a starting bid of only $6,750. With the PCGS Price Guide at $13,500, there are numerous angles to prove the value to be attractive for the buyer.
---
Why we love it: High-grade Barber half dollars are much, much harder to find than mintage figures suggest. This 19th-century Barber half dollar is one of a very small number of premium Choice Gems, not only grading MS66 but also boasting a CAC seal of quality approval. All told, CAC has approved just four at this level and only two higher, making this specimen an outstanding addition to a registry set.
Value: With the CPG value sitting at $6,250 and the PCGS Price Guide of $6,000, we think that the CAC sticker should add a slight premium to those levels. Nevertheless, this piece is being offered via the DLRC Make Offer function for just $5,750.
---
---
Why we love it: Some Jefferson nickels bearing Full Steps details are rare, and there aren't many examples of this piece available by PCGS in MS67 as seen here. In all, PCGS has graded only 21 specimens as MS67FS, and only five are known higher. That means this is among the very best 1948-D Jefferson nickels you'll ever find – and it's perfect for a competitive, high-end registry set.
Value: The CPG lists this coin at $1,020 and the PCGS Price Guide comes in just a tad less at $1000, but we're going to let this one go at a much lower price. We're looking at $850 via Make Offer which is exactly in line with the most recent auction records and the Greysheet bid value.
---
Why we love it: Who doesn't love Carson City Morgan dollars? With an allure spanning the generations, these scarce CC-mint silver dollars are always in demand. This piece, boasting the Capped Die over-mintmark variety, offers exquisite white surfaces with frosty luster. It even has a CAC seal of quality approval, meaning it's among the best of the best.
Value: Available via Make Offer at just $12,000, for this big 'ol cartwheel, this is one of the better deals that we see as the PCGS Price Guide comes in at $13,500 with CAC-stickered examples garnering premiums in recent auction events.
---
Why we love it: Indian Head cents with truly Red surfaces are not only relatively rare, but they are also pretty to look at and beautifully complement any high-end coin collection. Such is the case here with this brilliant 1885 MS66RD Indian Head cent graded by PCGS, boasting excellent, mark-free surfaces and offering outstanding eye appeal. It would well suit any nice type set or top-flight registry set.
Value: The CPG value for an 1885 MS66RD Indian Head cent is $6,250 while the PCGS Price Guide rests at $7,000. Recent sales have garnered between $5,280 and $7,800, thus we feel that the starting bid of $5,750 comes in at a fair level for an extremely eye-appealing coin.
---
Why we love it: Coin collectors go gaga over the Carson City Mint and $20 gold coins… And they do cartwheels for CC $20 gold. This is certainly no understatement, as CC-mint double eagles go for strong premiums and have for many decades. The allure may stem from the fact that the Carson City was a major producer of gold coins and is situated in the heart of the Old West – a time and place that fills the hearts and imaginations of people even today. This 1890-CC $20 Liberty gold coin is truly a relic of that colorful past, with original surfaces and only a swipe of wear on the high points – what Western legend may have handled this coin more than 120 years ago? Only your imagination knows!
Value: Anytime you can get original CC gold for only a few thousand dollars, you're doing well. With the large number of coins coming on to the market in the last 2-3 years, we're starting to see the prices increase as the coins are quickly leaving the marketplace. With the CPG coming in at $6,000 and the PCGS Price Guide at $5,000, this piece is available via Make Offer at a significant discount of just $4,000, a seemingly great value for a popular piece.
---
---
Why we love it: This little type coin has big eye appeal and is CAC approved for quality. There simply aren't huge numbers of these old Capped Bust half dimes around, especially in better grades. Couple that with the fact that this piece has such wonderful luster and color, and you'll quickly see why we love this coin.
Value: A nice coin, we're offering this piece via Make Offer for just $500, $75 less than the PCGS and CPG Price Guides – a fair price for a scarce type coin with only a hint of wear and a CAC sticker.
---
Why we love it: There's a certain appeal to a Red-Brown uncirculated Indian Head cent. It looks vintage, yet the beautiful bloom of luster under the ruddy patina reminds us that it's a coin that somehow was never spent as money. That's the case here with this 1878 MS65 RB Indian Head cent. It's a true better date, and one that has been verified by Eagle Eye Photo Seal, a service operated by noted Indian Head cent expert Richard Snow. So, you know when you buy this piece, you're getting a true rarity evaluated by the best in the industry.
Value: This better date is being offered at $1,000 but submit your offer! We know a fair offer when we see it and invite you to tell us what you'll pay for this rarity.
---
Why we love it: This old, large-size Capped Bust quarter looks as original as you would ever hope to find an old silver coin that's more than 200 years old. Moderate wear on the high points leave plenty of finer detail on this coin. Squint, and you can easily imagine luster on this one. The beautiful surfaces offer up a range of natural greys that highlight the design and other features on this beauty.
Value: Anytime you can score a nice old coin like this for under $1,000, you're doing well. With the PCGS Price Guide of $750 and the CPG at $650, we're pleased to offer this piece via Make Offer for just $700!
---
Check out all of the available "Coins We Love" from past newsletters