Coins We Love: 🏃Busy, Busy, Busy🏃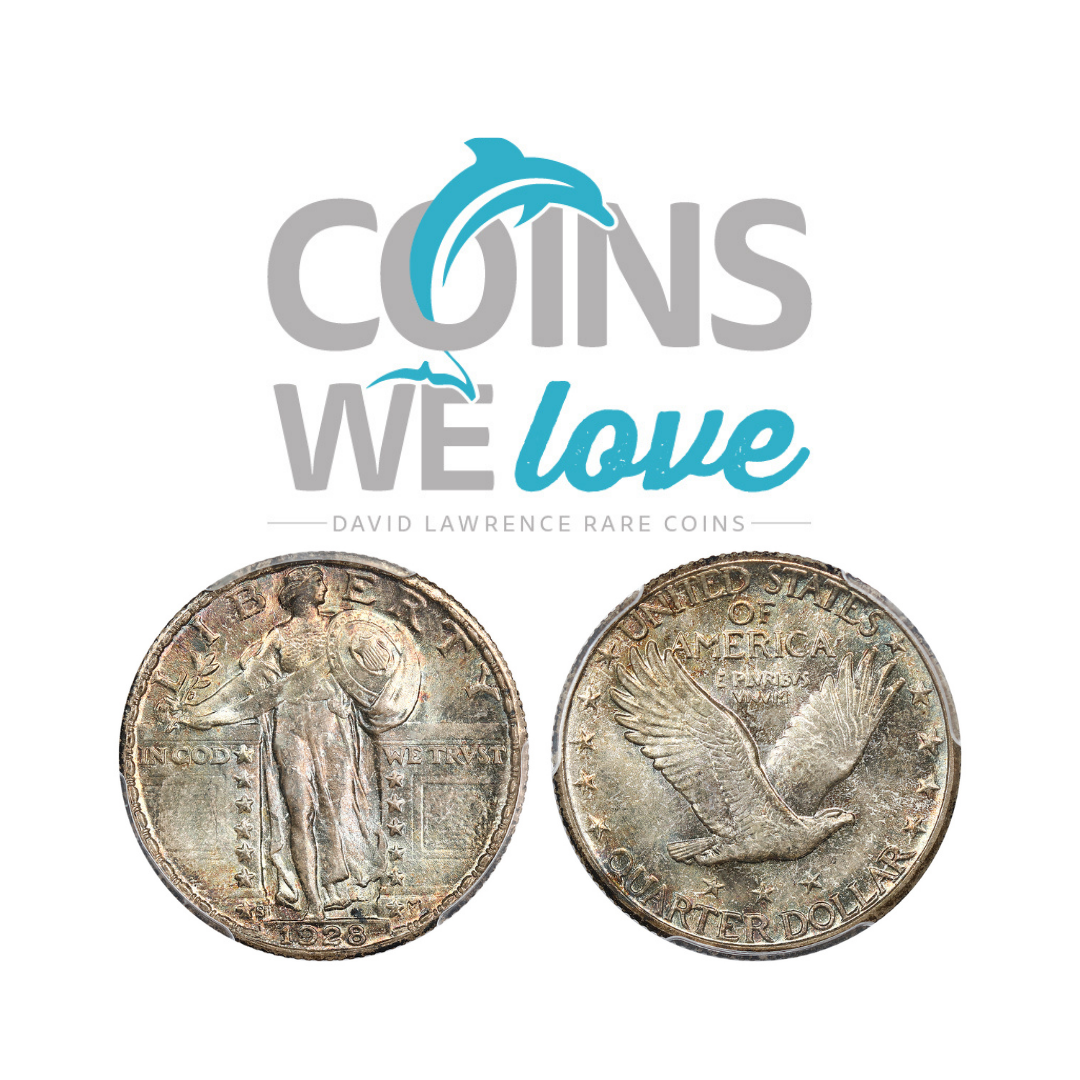 The past week and a half have been a whirlwind. In fact, it's probably been the busiest we've been at DLRC since the pandemic began. I found myself in Utah visiting the Hansen Collection and our partner last week where we, in addition to discussing some budgeting matters picked up our next group of triplicate pieces to be de-accessioned (removed) from the collection. These pieces will be entering the DLRC auction process over the next few months. Included are some really interesting coins from the Newcombe variety collection of Large Cents, some beautiful Eisenhower Dollars, and some other modern issues. While they aren't the sexy, expensive pieces, they are indeed part of what makes the collection so impressive, the completion of so many sets. It's always a joy to spend time with Mr. Hansen and the coins that we have worked so hard to put together into the collection - the visit was certainly productive.
While we were in the "Beehive State", we also visited a long-time collector who was looking to sell his collection. We ended up working out an agreement to sell his Morgan and Peace Dollar collections, his near-complete collection of modern silver and gold eagles, and his complete set of buffalo gold coins. It's certainly an honor to work with this consignor, and we're pleased to say that you'll see the Maverick Collection popping up in 2-3 weeks.
After the stop in Utah, we attended the Mint Collective show in Las Vegas for the weekend; this show focused on sports and other collectibles as both tangible assets and collectibles. We partnered with eBay to list a few highlights through the event and learned a lot about some similar hobbies; we feel pretty confident what we gleaned from the show will help us in our presentation of coins in the near future.
After returning home, it was time to turn right back around and head to Baltimore for the Whitman Expo. After spending the first 2 days here, we have one thing to report…dealers have VERY few coins to sell, and the ones that they are offering are expensive. Does this mean that the market has driven prices this high or do the prices seem to be projecting "tomorrow's" numbers? Honestly, it's REALLY hard to tell. Does this mean we haven't bought anything? No, not at all. It's just a little bit harder than normal. We continue to be selective in quality, and we are also mindful of price. Sometimes these work well together, sometimes they don't. Ultimately, it'll be an interesting few days here in "Charm City". We'll be set up in our usual place with coins for sale as well. Hopefully, we'll get the opportunity to visit with a number of you at the show, and we hope to have some coins with us that fit where you're going with your collection. Of course, if you're unable to attend, we have a far wider array of coins offered this week on our website, and the flow of new, fresh coins to the auctions will hopefully keep your numismatic interests whetted.
Also, we'll actually have 2 Johns (Butler and Call) representing DLRC at the Dalton, Georgia, GNA Show next week in the north Georgia mountains. We will be located at table 716-718. If you're planning on attending and would like us to bring a coin to show you in person, just let us know! We'd be happy to send them along.
Next week we'll do our best to report back on the final results of the show, but for now, we hope that you enjoy some of these highlights that we're excited to offer in this week's Coins We Love!
Numismatically Yours,
John Brush
Click here to continue reading!