Coins We Love: Coin Show Adventures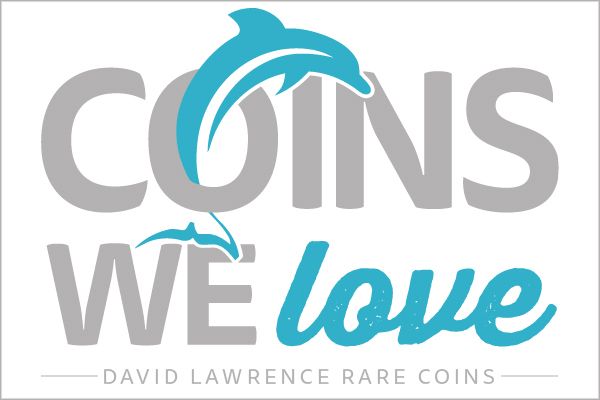 Last week John C. and Amandeep were in Pittsburgh for a show and this week I found myself making a quick trip to the PCGS Members Only Show in New Orleans. As most of you know, it's necessary for us to travel frequently to acquire inventory or pick up collections. While the larger shows give us an opportunity to upgrade our table display and promote the company, we attend far more smaller events to acquire inventory, meet with collectors, and pursue deals.
How was the show? It's a really small event with about 20-25 tables, but it packs a powerful punch. I attended the show on my own and tried to hit all of the targets I could to see what was available on the market. As the last month has told us, while there are some parts of the market that are not as popular as they were a year ago, the overall market is still very strong. And we have to find more coins to keep feeding collectors. So, off to N'awlins I went.
Now that I'm on the way back, I have to say that the trip was very successful. Not only did we buy some really neat pieces quality-wise, but I also ran into a deal of type coins that was really exciting and should fill the DLRC inventory coffers for a few more weeks. It was a successful trip though incredibly short. Unfortunately, I didn't get to enjoy the cuisine of the Crescent City, but I did land a beignet courtesy of PCGS on my way out the door.
While the trip was a quick and efficient one, I didn't stay at the host Harrah's hotel. No offense to PCGS, but we've been there twice previously… and both times have had an entertaining (and nerve-wracking) event. At some point in the early evening (both years), one of the DLRC folks had a visitor. It wasn't a rat (those are exclusive to Baltimore Marriotts), but the room had been double-booked. The first time I didn't have the bolt lock on and I had someone staring at me asking why I was in his room… the second time I had the bolt lock on so the entry was limited. But I didn't want the third time to be the charm, so I avoided the lovely host hotel for a Marriott property to get some extra points. For those of you that travel quite a bit, I'm sure you have some stories to share that would top this… but for those of you who just enjoy hearing about these events, here are a few of the more innocent and notable travel stories or events from over the years.
Figuring auction bids in a hotel lobby as Forest Whitaker appeared and took an interest in what I was doing.
Buying a collection in a car repair garage…as the collector continued to find bags of circulated Mercury Dimes in his various toolboxes. My favorite part of this trip was being told by the owner to go to Walmart and buy some jeans as I was overdressed in a polo shirt and khakis.
Buying a collection in a small town in Colorado with my friend Dale Larsen. There were no hotels within 100 miles except for a haunted bed and breakfast. Well, we stayed there and it was interesting… no tv, only one restaurant (in someone's house no less), but there were rocking chairs on the porch.
The previously mentioned rodent visitor at the Baltimore Marriott haunted a DLRC attendant for several years…
A cab driver in Pennsylvania who pulled out a trumpet on the highway and started playing along with a CD in his car (hence my fear of taxi cabs for the last 15 years)
Of course, there are more that are less appropriate, but the best ending for all of these is finding the way home safely.
This week we've launched a new auction with hundreds of new coins, a wide variety of consignments, and some highlights that we would love to share with you. We hope that you enjoy this week's edition of Coins We Love and please don't hesitate to reach out to us if we can help you with anything!
Numismatically Yours,
John Brush
Click here to continue reading!