Coins We Love: D.L. Hansen Collection Update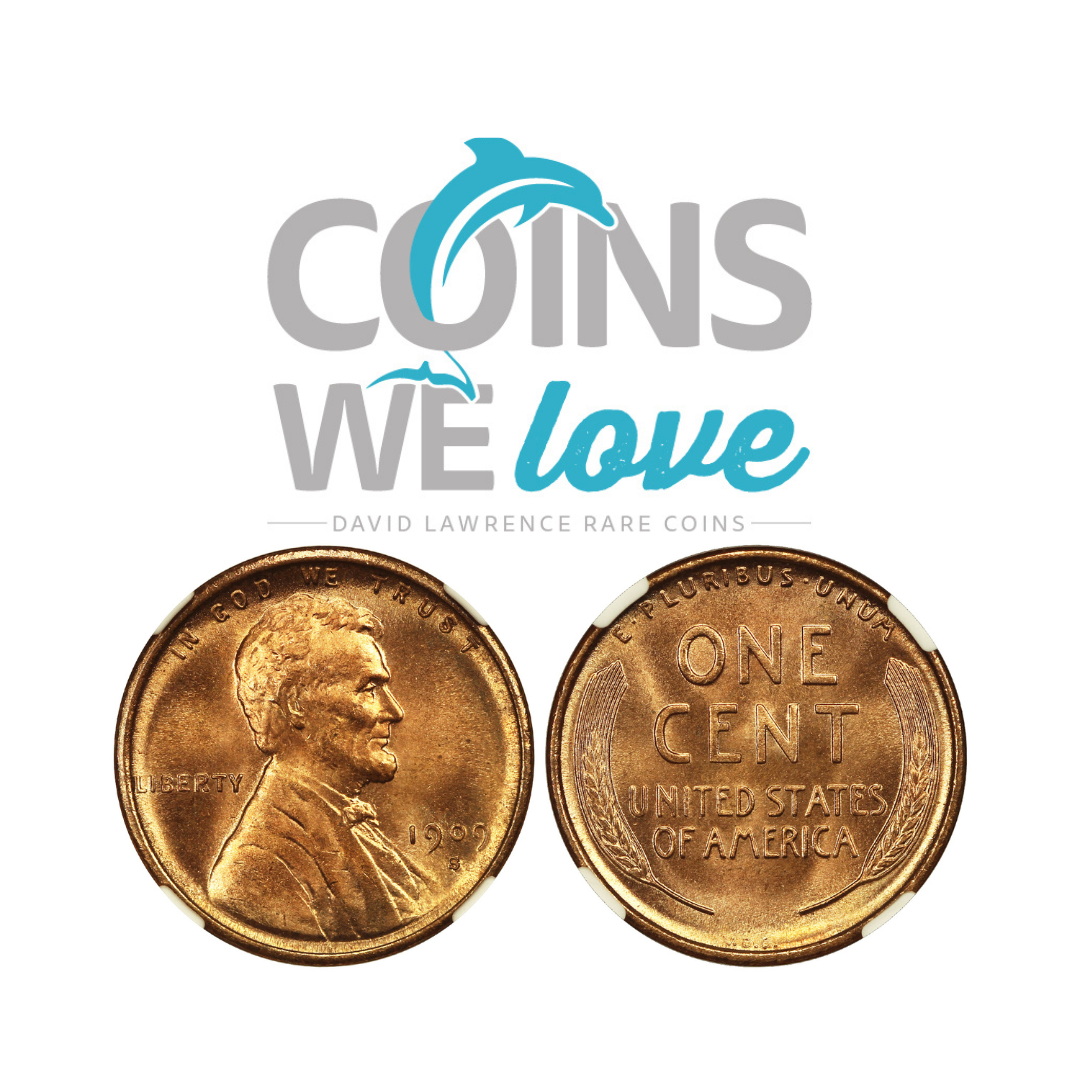 As promised two weeks ago, I wanted to share a brief update on the Hansen Collection from our recent trip to the Pittsburgh ANA. With the final auction session from the Bass Collection, there was one coin that was needed and a few others that we wanted if they were good values. The main coin that we were searching for was a 1798 Small Eagle $5. For the casual collector or the non-gold specialist, this isn't a coin that jumps out at you as a massive numismatic rarity. However, like the 1875 $10, this turned out to be the coin that was impossible to find. There are 4-5 known examples (I'm leaning toward 4) and only one that has sold this century. It was part of the 2015 Pogue Collection sale where the PCGS AU55 sold for "just" $1.175 million. Before that, a PCGS AU50 was sold in 2000. This is a date that simply doesn't exist.
We had pursued the coin from the Pogue sale (post-auction) for a year or so, but the seller wasn't interested in moving it at the time and we have been eagerly waiting for this opportunity. When the Bass Foundation announced its sale, this was the "must-have" coin for us. There was the 1870-S $3 and a few others that we chased, but the 1798 $5 was absolutely the main focus as it completes the PCGS "Eliasberg" set (absent the 1822 $5). While we weren't going to go into "ridiculous" pricing territory for the coin, we knew we'd have to overpay. We did not go into the "ridiculous" territory and were thrilled to win it.
This was one of the most enjoyable auction events that I've attended. The room was full (which is a real rarity these days) and my son Wes as well as our friend Allan Schein sat with me. There were also a bunch of younger dealers and collectors whom I have had the privilege of teaching at Witter Coin U in attendance. So, although Mr. Hansen was unable to attend, it was an auction among friends.
The bidding was against a "book" bid so there wasn't a lot of excitement from the floor on this lot, but we were able to "sus" out their max bid and ended up winning it right above a cut bid. So, the advantage of being there in person actually helped out. There was a sense of fulfillment in this purchase and honestly, a sense of relief. I wasn't nervous with sweaty palms like the night we won the 1804 $1, but there was a sense of relief as I'm not sure when the next example of this coin will ever hit the marketplace.
We have been eye-balling the $3 Proof Gold series for about a year as the Bender Collection and Bass Collection were being sold in the same year. This was great as we had two opportunities to acquire the dates we needed for that set and we were able to pick and choose which coins we wanted based on quality and value. We walked away with the 1857, 1871, and 1873 Open 3 proofs at the sale that night. There was spirited bidding on these coins from some dealer friends in the crowd, and while we were able to secure the 3 coins we needed, many of the other dates slipped by us. We were very happy with the prices for these 3 as they were exactly where we expected them to be.
Overall, we were thrilled with our results from the third and final Bass Collection sale. It was an amazing collection and I know that the ANA is sad to no longer possess it in their museum, however, we are excited to be the new caretakers of a few pieces.
Thanks again for joining us on this final look at the ANA show. We hope that each of you has a wonderful, long Labor Day weekend and that you enjoy this week's Coins We Love!
Numismatically Yours,
John Brush
Click here to continue reading!