Coins We Love: 😎Dealer of the Year😎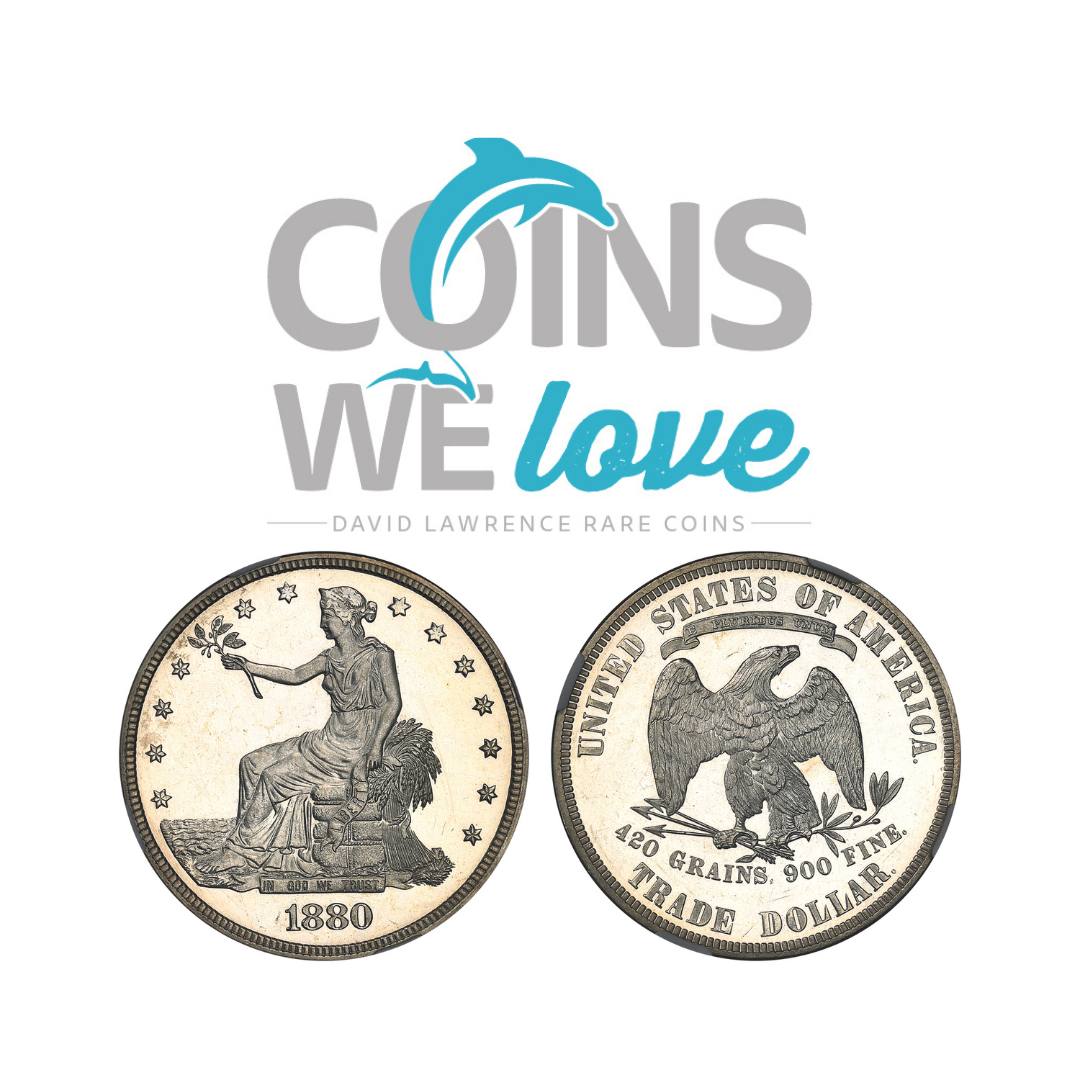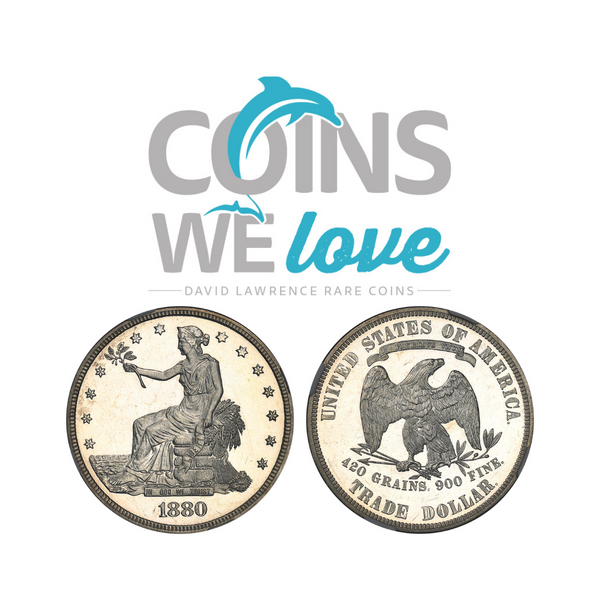 Growing up, I never expected to be a coin dealer. I found it to be a fun hobby that integrated with my interest in history and it was something that I could share with my father (and later my mother). But, it was never something that I thought could be a career for someone with my family's means. Thanks to the ANA's Summer Seminars, the involvement of many friends at the Greenville, SC Coin Club, and the South Carolina Numismatic Association, my interests were stoked and I was able to develop some lifelong friendships and mentorships over the years.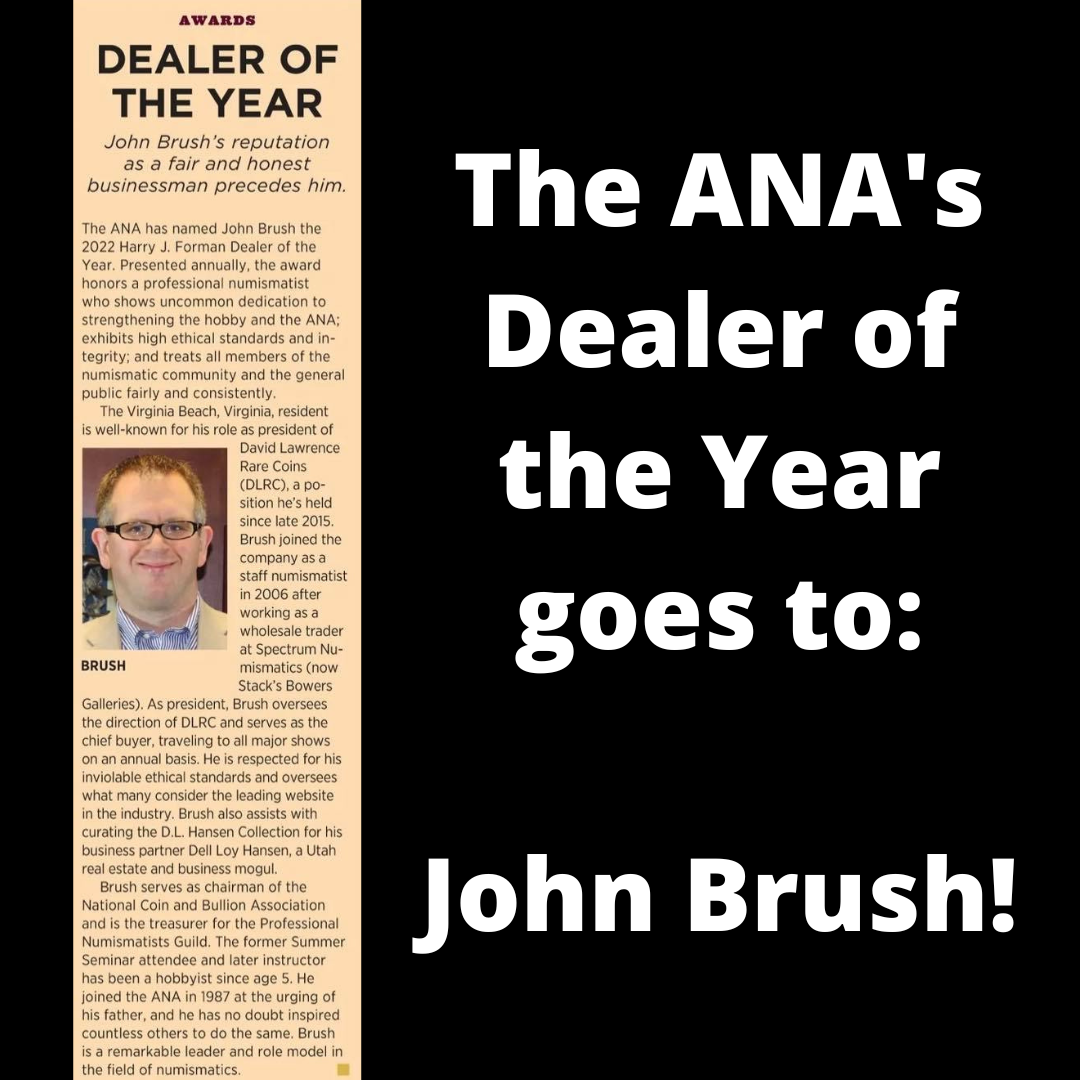 This year, I have been named the ANA's Harry Forman Dealer of the Year. It's an amazing honor from an organization that helped me to reach this point in my career! I'm thankful for everyone that continues to allow me to pursue this passion. I'd also like to thank everyone at DLRC, past and present. The only reason I could ever receive this award is due to the outstanding work they do every day. They are the folks that make me look good - I'm thankful for each and every one of them. And, of course, I'm thankful for my wife Ruth, and my boys, Wesley and Luke, as they allow me to pursue this passion and career. While I am quite surprised, I'm very thankful and humbled to receive this award from the American Numismatic Association.
Numismatically Yours,
John Brush
Click here to continue reading!