Coins We Love - December 29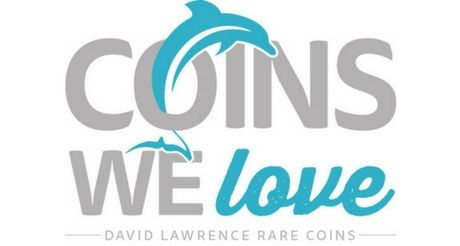 This week's CWL is a bit abbreviated due to the timing of the holidays and the fast-approaching FUN show. We're packing bags as we speak and are trying to get things in order to start off 2017. While 2016 seems like a blur, it was certainly a fun year that contained a little bit of everything. From near 7-figure purchases, to the phenomenal Pogue sale offerings, to buying complete coin shop inventories, it's hard to look back and give favorite highlights. 2016 was a busy, fun year, and we certainly appreciate you working with us or simply reading these newsletters. Without collectors like yourself, we wouldn't be able to pursue this hobby as a career. We hope that we've been of service to you and that you have enjoyed our musings here in the CWL newsletter.
We do depart early next week for Fort Lauderdale, Florida for the FUN show, and we'll be set up in a new, larger location near the entrance. If you'd like us to bring anything for you to see, please don't forget to let us know! We can bring any items that are of interest and we'd be happy to do so. If the time has come to sell some things, please come see us as well! We'll be there all day Wednesday-Saturday and would love to sit down and chat with you about your coins or just visit with you. Please don't be shy, we'd love to see you!
Thanks again, and we look forward to working with you in 2017!
Numismatically Yours,
John Brush and Your Friends at DLRC
<img src="https://gallery.mailchimp.com/bb6c95248c26a76928a811a35/images/84c85075-908c-429f-90c8-be0f850cc262.jpg"
---
Why we love it: The $20 Saint-Gaudens design has long been considered one of America's most beautiful coin designs. Unfortunately, the common collector may not be able to splurge for a high relief version of the coin; however, the low relief exhibits most of the same characteristics in a much more affordable version. This lovely gem-quality piece exhibits exceptional eye appeal and is easy to love.
Value: An MS65 High Relief would run you well north of $40,000, but this lovely piece is offered with a reserve of $3,475, that's $275 lower than the PCGS Price Guide of $3,750.
---
Why we love it: It's quite clearly America's most beautiful coin and this near-gem example shows amazing originality and a light skin to the surfaces. Desirable with the coveted CAC sticker, this lovely coin would soothe the quench of collectors of even the highest caliber coins.
Value: Plus-graded examples do not frequently hit the market, especially with CAC stickers. Luckily, this piece has just returned to our hands, and we'd love to place it in another high-caliber collection. Available for just $33,000 via Make Offer this week, it is sure to please the most discriminating eye.
---
Why we love it: The colors on this coin are incredibly difficult to capture, but suffice it to say that the lovely navy blue rim tones with the light maroon centers are far more attractive in-hand. Surprisingly, there are no finer examples graded by either service, but the originality and coloration of this date is highly unusual.
Value: The Greysheet reflects a value of $9,500 for this particular date and grade with auction prices ranging from $6,500 for lesser quality pieces to over $11,000 for nicer, non-CAC'd examples. We're pleased to offer this coin for just $7,000 via Make Offer, a greater discount than we've ever offered it to close out the year.
---
Why we love it: This finest known Judd-397 Copper Dollar Pattern is highly collectible and underappreciated. In general, pattern coinage from the US mint was incredibly popular 10-15 years ago, as reference books were written and collections were trading hands. Unfortunately, these have fallen behind in popularity in recent years and very few are selling, even in public auctions. However, considering the rarity, these coins are fascinating, and this popular Civil War issue has really gone underappreciated.
Value: Available for just $24,000 via Make Offer, we think that this is an incredible value for the true collector/investor. Just 5-10 years ago, this coin was worth well over $30,000 on its own.
---
Why we love it: The overdate Buffalo Nickel is often the empty hole in many collectors' Whitman albums. In fact, it is still the lone remaining hole in my personal set that I put together over many years. Very rarely offered in uncirculated grades, this lovely, original piece exhibits nice luster and a very strong overdate. It is truly the nicest example that we've offered in well over a decade.
Value: The PCGS Price Guide lists the coin at $46,000 with no recent sales of similar items. The lone example that has crossed the block in the last several years was an underwhelming NGC MS62 earlier in 2016. This CAC-stickered piece is a breath of fresh air and would be a jewel in any numismatists holdings. Typically offered at our regular price of $42,500 and previously in the CWL for $38,500, we've dropped it to an even $38,000 as our absolute best pre-FUN show price via Make Offer.
---
Why we love it: Continuing with early New Orleans mint coinage, this popular early Half Dollar is a rare uncirculated survivor of a mintage of just over 400,000 coins. Less than 15 pieces can be accounted for at higher grades and very few, if any, exhibit such nice, original toning and eye appeal. A hidden jewel amongst under-appreciated pieces, this coin is sure to please a new owner.
Value: With the PCGS Price Guide at $4,000, we have further discounted this to just $3,400 via Make Offer and think that it's an excellent value at that level.
---
Why we love it: The 1879-CC issue is very scarce in a GSA holder and even scarcer in MS63 or finer. While the GSA market has calmed in recent years, we love the values of these original government holders now as the premium is virtually zero. This is a fantastic opportunity to jump in on a piece of popular numismatic history from the GSA coin disbursement.
Value: We're quite surprised that this very difficult GSA-holdered issue hasn't found a home, but at the discounted price of $7,500 via Make Offer this week, we suspect that it should change hands very quickly.
---
Why we love it: Very pretty obverse toning with deeply original surfaces, this survivor of a mintage of just 286,000 pieces is a lovely late date Bust Quarter. A perfect type coin with plenty of character.
Value: The PCGS Price Guide lists this date and grade at $8,500, but we are pleased to offer this coin as one of our favorite colorful offerings for just $7,750 via Make Offer.
---
Why we love it: Civil War era type coins are extremely popular among many collectors. This registry-quality gem is a relatively scarce piece on its own, let alone the fact that there are only three pieces graded finer by PCGS. The surfaces are outstanding with amazing luster and eye appeal.
Value: The most recent auction appearance of a similar issue was back in 2013 where examples realized between $4,500-$5,175. This is a relatively new piece to us and is available via Make Offer at an even further discount for just $5,150.
---
Until next time, thanks for stopping by and sharing some time with us to browse our Coins We Love.