Coins We Love -December 8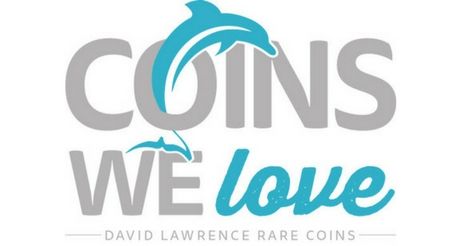 This is our last calm week before the busy season of coin shows, holidays, and more coin shows are upon us. While it's an exciting time in Virginia Beach with the festive decorations, lights, and shopping going on, we've been hard at work preparing for the upcoming events and have been receiving a record amount of coins and packages. However, we've been able to stay on top of things and hope that the avalanche continues. As a result of these recent deals, we're offering a new product that we've typically handled a bit differently at what is really a wholesale price. You'll find a listing for generic common date Morgans in this week's CWL. While they might not fit every stocking around your house, we thought it was a great way to offer something back to collectors at a price that you can't find elsewhere.
Next week, we'll be finishing up our last coin show of the year at the final PCGS Invitational Show in Las Vegas. We hope to be able to spend some money and acquire some new coins to offer in the upcoming newsletters; however, even if we're dry there, we promise to have plenty of new inventory in the next few weeks as we continue to sift through our recent purchases! Thanks again for reading, and if you have any questions or if there's anything we can do to help you, now or in the future, please don't hesitate to let us know!
Sincerely,
John Brush and Your Friends at DLRC
---
Why we love it: The 1866 Philadelphia Issue Gold Double Eagle is an interesting issue as most mint state examples that survived are so heavily marked and abraded that they are typically less appealing than nice Almost Uncirculated issues. The storage and shipment methods for this particular period have allowed for less than ten pieces to survive in grades higher than MS61. This AU example is exactly what a collection should hope for with nice luster and just a slight touch of wear, making it a piece that we'd prefer over a less eye-appealing uncirculated issue.
Value: The PCGS Price Guide seems to reflect a fairly conservative value of $8,500 on this date. In fact, the only CAC-stickered piece that has sold publicly in auction was this coin for $8,250. We have reserved it for a modest amount higher at $8,750 in this week's sale.
---
Why we love it: Lovely, flashy surfaces with nice collector-friendly eye appeal highlight this scarce numismatic issue. With a mintage under 2,000 coins (1,500 to be exact), this piece is an incredible bargain for a discriminating buyer.
Value: The mintage alone makes this coin a numismatic anomaly as the survivorship is fairly healthy. However, the 1882 rarely comes nice, and this piece is the perfect example for a long-term collector who enjoys rarity that is often unfound by others. It is available this week via Make Offer for just $4,350, a distinct discount when compared to similar piece with such low mintage figures.
---
Why we love it: The beautiful, reflective fields and gorgeous "orange-peel" colors make this always scarce Proof Indian Princess from a mintage of just 160 coins, an outstandingly nice coin. This particular year of proof issues are struck with a coin and a medal alignment causing the coin to look upside down when flipped, which is a very interesting, unique feature
Value: The PCGS Price Guide stands at $23,000, and there are a handful graded finer, but only a single CAC-stickered piece (Proof 67 Deep Cameo for $115,000) have ever sold publicly. Selling in auction this week with a reserve of $22,500.
---
Why we love it: Early Walkers are not only popular amongst collectors, but are increasingly difficult to locate. This lovely and affordable uncirculated example is housed in an old NGC holder and is a great example of a perfectly original coin
Value: The Greysheet lists an average piece with a wholesale value of $3,300. This piece would be the highlight of a collection and is available for just $3,650 via Make Offer.
---
Why we love it: Peace Dollars rarely carry an attractive surface toning, but this scarcer date in the set displays lovely navy blue, magenta, and green highlights, covering a nearly flawless gem example of this better date. A true delight and a numismatic rarity as far as the toning, making this an ideal acquisition for a loyal CWL reader.
Value: The PCGS price guide rests at $4,750 for this gem Peace Dollar. Available for a nice discount via Make Offer, this piece can be purchased for just $4,250 in this week's CWL newsletter.
---
Why we love it: Such a lovely choice XF example of this early Draped Bust Dollar is very difficult to locate. A perfectly nice planchet with a light flaw near the eye of Liberty helps to identity this piece as truly textbook for the grade.
Value: The PCGS Price Guide lists an average piece at $11,500 with several similar examples selling in recent auction for just under $11,000. This ideal example for an advanced type set is auctioning this week with a reserve of $11,500. A true opportunity for the discriminating collector.
---
Why we love it: We've always been shy to offer quantities of items that we haven't individually offered, but in our recent purchases, we've run into several really interesting deals that involved a large quantity of certified Morgan dollars. We've sold off the unappealing pieces in recent days and have kept the nicer coins and decided to offer them to our customers at what we think are great values. We have MS63, 64, and 65 Morgan Dollars available, graded by both PCGS and NGC and while the images are stock images, we've hand-selected each of these pieces for grade and eye appeal and are pricing them at our wholesale price levels!
Value: Generic or common date Morgan dollars sell frequently in dealer to dealer wholesale transactions in large quantities. It's unusual for collectors to get the same pricing as it's difficult to justify selling them individually. However, with the larger quantities that we have accumulated, we just wanted to focus on our customers and offer these at the absolute best pricing that we can. MS65s were selling in the $200 range just a few years ago, but have settled in the $120-$140 range recently. Our pricing of $125 each is about as cheap as you're going to find elsewhere. If you're looking for something slightly more affordable, our MS63 and MS64 issues are priced at $55 and $65 respectively. We can't offer huge quantity discounts due to our pricing, but if you'd like multiples, just let us know!
---
Why we love it: This piece has long been a popular issue amongst collectors as it was the coin that circulated most in the New Testament Biblical times. With the obverse depiction of Caesar Augustus (Octavian) and his wife Livia on the reverse, it is a rather common issue in lesser grades, but unusual to find so nice.
Value: Available via Make Offer for just $2,800, this is an excellent gift for a very special someone with an interest in Biblical history.
---
Why we love it: Civil War era type coins are extremely popular among many collectors. This registry-quality gem is a relatively scarce piece on its own, let alone the fact that there are only three pieces graded finer by PCGS. The surfaces are outstanding with amazing luster and eye appeal.
Value: The most recent auction appearance of a similar issue was back in 2013 where examples realized between $4,500-$5,175. This is a relatively new piece to us and is available via Make Offer for just $5,250.
---
Until next time, thanks for stopping by and sharing some time with us to browse our Coins We Love.