Coins We Love: DLRC Happenings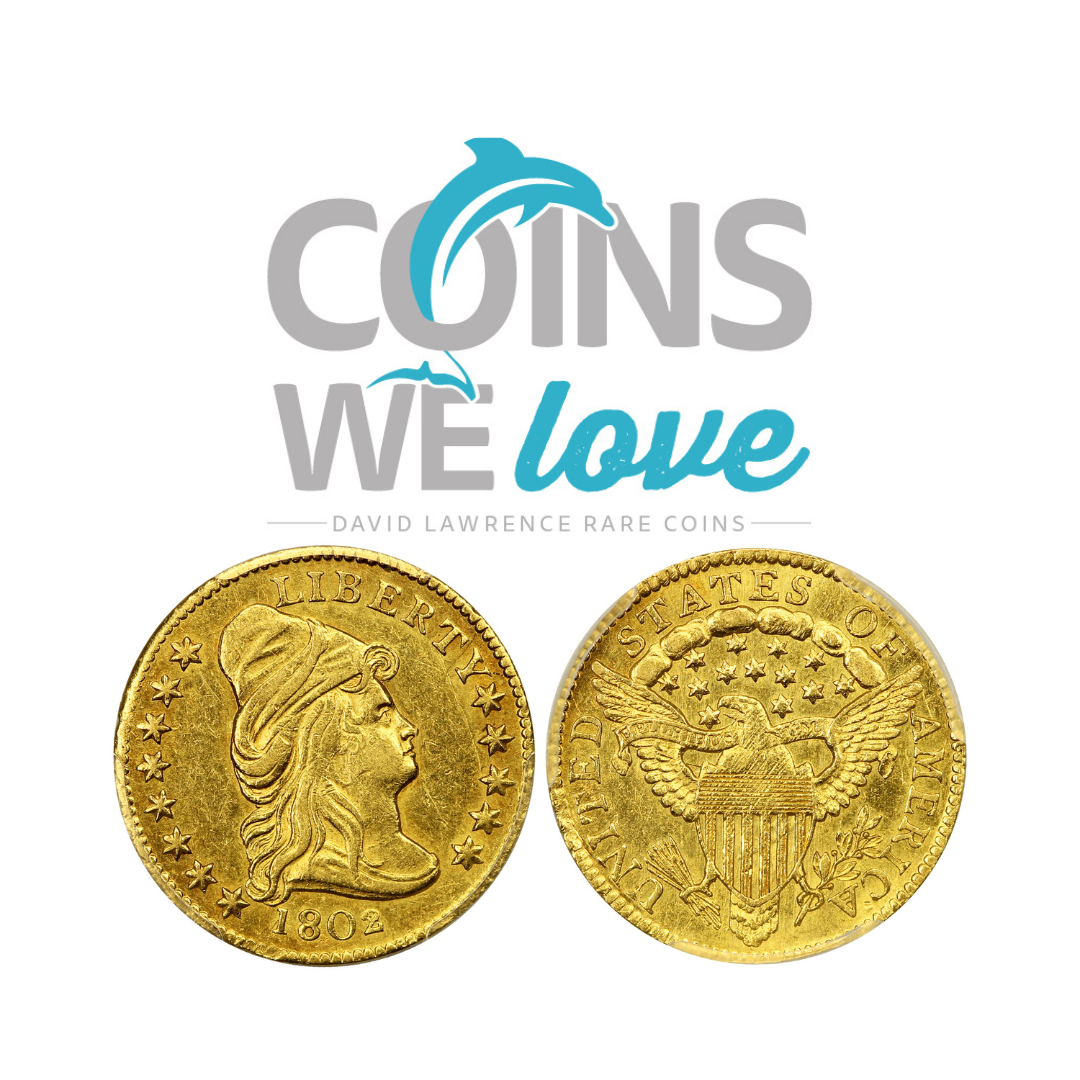 Summer is finally in full swing here in Virginia Beach and DLRC is staying busy! JC, Julia, and Jason returned from the Whitman Baltimore Expo with several hundred new coins that will be hitting our weekly auctions over the next few weeks. And, we were pleased to pick up several fresh consignment deals and visit with some familiar faces. As we mentioned last week, this was a slightly slower-paced show in terms of retail, but the dealer-to-dealer business was active. CAC-approved coins and rarities show no signs of waning as collector demand remains high and dealers continue the search for fresh, quality material.
In website news, we are thrilled to announce the Watch List feature will be back sometime next week! We know how valuable the ability to keep tabs on specific items is and are excited to have this tool improved and available once again. Another new feature our website now offers is our Auction Archive, which can be found under the auction tab by clicking "Past Auctions". A helpful resource for collectors and dealers alike, you can now view our auction prices realized in one convenient location. We certainly appreciate everyone's feedback on our new website and your patience as we continue to improve the customer experience.
Each Sunday our online auctions continue to see healthy bidding activity resulting in some outstanding auction results. If you've been considering selling your collection, now's a great time - give us a try! We offer some of the best rates in the business, elite photography, and lightning-fast listing capability. Our consignment program is completely customizable to you so we're confident you'll be satisfied with the results!
Lastly, we share in the excitement of the numismatic community as CAC Grading starts up. As authorized dealers, we have already submitted a healthy number of raw coins for grading. These coins mostly fall in that $200 - $2,500 sweet spot, allowing collectors of all budgets the chance to own one of the first CACG coins on the market. We eagerly await those results in the coming weeks, so be on the lookout.
In the meantime, please enjoy this week's selection of Coins We Love!
Numismatically Yours,
Your Friends at DLRC
Click here to continue reading!