Coins We Love - February 2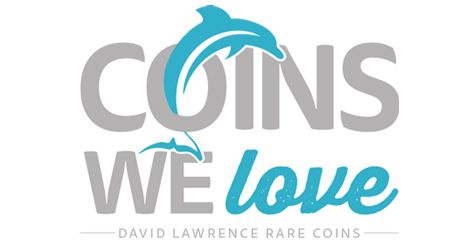 With a mostly mild January behind us, we enter February with brisk temperatures and still hundreds of coins to process for upcoming auctions. If you're stuck inside this winter as well, warm up to the DLRC website where's there's always something hot going on. This week is a prime example with over 100 freshly graded NGC world gold coins being offered in our Sunday Auction #946. Selections from over 15 different countries are represented with over 80 pieces reserved under $500! Also this week we've highlighted a few of our favorite Barber halves and some interesting "buy it now" items that are great value additions to any collection.
Keep your channel tuned to DLRC this winter, and we'll keep you informed of select favorites in our weekly Coins We Love! Until then, thanks for reading, and we hope that you enjoy this week's edition!
Sincerely,
Jason Smith and Your Friends at DLRC
---
Why we love it: The Barber series is always close to our hearts here at DLRC, and we are excited to offer this gorgeous example with fantastic luster. Light peach and tangerine tones highlight the original frosty surfaces.
Value: This is currently the only 65+ graded by PCGS with just five finer. The next grade up rarely comes to market due to the low pop, but bring over $11,000 at auction. This example is reserved at $8,750 and hits the sweet spot between $6,000 MS65's and $11,000 MS66's.
---
Why we love it: Wow! What a stunner. Gorgeous mirrors with fantastic surfaces. A light golden rim toning with amazing highlights throughout! Mintage of just 735 coins struck in proof format.
Value: Being the only MS67+ graded as well as CAC approved and reserved at $14,500 – what else could you ask for? Great piece to fit in any collection for the long haul.
---
Why we love it: Certified world coins, especially gold ones, have been gaining more and more interest over the past couple of years. The demand for gold in general coupled with the decorative designs have made adding world selections a fun way to further the uniqueness of many collections.
Value: We believe the market for certified world gold collectability has fantastic potential to expand over the next decade as more and more pieces are finally graded and brought for sale. The real beauty here (besides the ornate designs) is that the ones listed in this week's auction are very affordable for most collectors, with more than 80 selections valued at under $500! Please browse these selections as we seldom have an offering of this size available all at once!
---
Why we love it: We love early date material, and this piece is one we are proud to showcase. A solid example for the grade with choice surfaces. CAC approval was a no-brainer and completes the overall attractiveness of this coin.
Value: Finding affordable examples in this series that look this nice are becoming tougher and tougher to find. At a very reasonable Make Offer price of $1,150, this one should not be here much longer.
---
---
Why we love it: Popular design with historical reference to an epic Civil War battle. Smooth gun-metal gray surfaces with light wear make this affordable example a favorite commem in our current inventory.
Value: It's tough to find certified silver commems in AU condition. (One that has been CAC approved is even tougher.) This week we're offering it for $575 via Make Offer. The Antietam is one of the pricier issues, and this old NGC holdered example may just be right for a hole in your set that you hadn't figured on filling.
---
Why we love it: With an original mintage of just 154 pieces struck, this scarce proof is a rarity to behold. An amazing flashy orange-gold tinted piece that is the perfect coin for a type set, as they rarely come in more affordable grades. Only seven graded Proof 63 at PCGS, making this a superb find for any collector!
Value: Greysheet at $4,750 and 64's being valued between $7,500-$8,000, this Proof 63 piece, priced at $4,850 via Make Offer, looks like a real bargain!
---
Why we love it: Gorgeous key date issue with fantastic luster and superb surfaces. This piece is everything you would ask for in an MS66 and about as high as most are willing to chase.
Value: With a PCGS price guide value of $17,500 and the last auction sales between $15,275-$16,450, we feel a reserve of $15,000 make this one hard to pass up for any registry collector. Especially given the overall eye appeal and pedigree that this coin possesses.
---
Why we love it: Key dates in any series are always nice to add to any collection. This coin displays an original look that CAC tends to reward and one that will always be in demand. Adding CAC and a fair price make it even more attractive.
Value: In AU50, this coin more than doubles in price.  At a reduced price of $650 as a "Buy It Now", we feel there is good value and no need for most series or type set collectors to upgrade to anything higher down the road.
---
Until next time, thanks for stopping by and sharing some time with us to browse our Coins We Love.
Check out all of the available "Coins We Love" from past newsletters