Coins We Love - February 9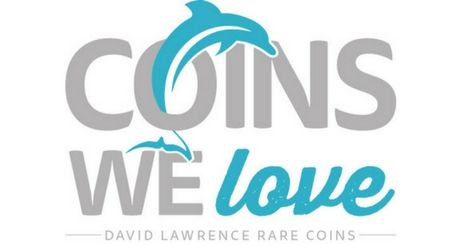 Our pre-Long Beach Show edition finds us knee-deep in over 1,000 new coins that we are preparing for auction. To keep our collectors coming back to view and bid in our Sunday sales, we strive to add 350+ new coins weekly. This process starts with scanning in the inventory, separating out what we believe is CAC worthy, sending those items out and moving the rest through to our crack team of imagers.
Once imaged, these coins go into a pool to be selected for auction. We try not to add duplicates within an auction and also with overlapping auctions. Next, with each coin in hand, we assign the color and eye appeal to each coin as well as a brief description. We then set a list price in case the coin fails to sell in the auction. We take into account many different factors when pricing; the most important aspects are the eye appeal of the coin, the rarity, recent sales records, and several different price guides. This is obviously an inexact science, but we try our best to price each coin reasonably, in hopes that it sells. The coins that are selected for the upcoming Sunday Auction are pulled, and the auction is constructed and set to start every Tuesday afternoon. After the auction goes live, we send out an Auction Opening email to everyone on our list highlighting some of the more exciting pieces in the sale.
Our CWL always features several lots that are closing in the upcoming Sunday Auction as well as several items that are hand-picked from our inventory. Sometimes we're simply offering blow-out pricing and other times, we're just highlighting coins that we think are interesting, whether it's price-wise, eye-appealing, or simply a coin we wanted to highlight. Feel free to contact us about any items of interest. We are available to pull and review all lots in the auction and help with detailed descriptions and pricing information. Take a minute to read up on the selected auction lots below as well as some hand-picked goodies in our regular inventory!
Sincerely,
Jason Smith and Your Friends at DLRC
---
Why we love it: The 1877 Indian Head cent is a coin whose importance transcends its mintage or price. The potential is obvious seeing as it is the only other coin in the series (besides the 1909-S) with a mintage below one million (852,500). The popularity of the piece grew to be the universal choice of most collectors, because it was a rare coin that people could actually find and save. This example has rich red brown surfaces with beautiful overall eye appeal.
Value: The next grade up consists of a population of five at PCGS and prices out over $30,000. With recent auction records for the MS65 trending at $12,900, our current auction reserve level of $12,000 is very attractive.
---
Why we love it: This very scarce date proof coin has gorgeous golden-red fields with frosty devices. Only two other pieces are graded as such by PCGS, with only one other piece receiving the coveted CAC!
Value: Last coin with CAC realized $11,750 at Heritage. This one is priced very fairly with a reserve of just $8,750! This coin is a unique opportunity to own a top pop example with coveted CAC approval.
---
Why we love it: The 1860-D is the penultimate date from the Dahlonega mint, an estimated mintage of just 1,566 pieces of which only 90-100 are believed to survive today! Pretty reddish-gold tints highlight this lovely survivor.
Value: The most recent sale, just 12 months ago, brought $10,575 in auction. We can offer this coin for just $10,250 via Make Offer this week and expect this piece to find a fantastic new home that appreciates the scarcity of Southern branch-mint gold issues.
---
Why we love it: The 1921-D boasts the lowest mintage of the 1921 Walking Liberty Half issues, but is considered slightly less rare than the 1921-S. Seldom does such an attractive piece come available on the market, and this jewel boasts amazing golden surfaces and fantastic luster. A true rarity in high-grades, this is one of our favorite dates in the Half Dollar series, and you'd be hard-pressed to find a piece that is anywhere comparable to the striking qualities of this remarkable coin.
Value: The Collector's Price Guide sits at $45,000. Recent auction data suggests a value of just under $40,000; however, it's for a coin that is simply not as nice as this gem. We're happy to offer it at our very best price of $42,000 via Make Offer. This coin would certainly be the highlight of most collections and is a fantastic opportunity that will not likely come along again at any point soon.


---
---
Why we love it: $3 Gold issues have become increasingly difficult to locate. Earlier in 2016, the fantastic Pogue Collection dispersed an entire set of these gorgeous pieces, but they have all settled in stronger hands now, and rare, attractive pieces in high grades have become nearly impossible to find. This popular Civil War issue has gorgeous original surfaces with amazingly frosty devices. As nice as we've ever seen for this date. Low pop of just eight with only seven higher.
Value: One of only two MS64's to meet CAC standards. With only five available in MS65 and a price jump to over $40,000, this piece would be a fantastic addition to any serious collection.
---
Why we love it: Trade Dollars have long been ignored by collectors in favor of the later Morgan Dollar issues. However, the following for these issues is far more loyal amongst collectors, and it results in us seeing fewer of the rarer dates. This issue from the Carson City mint is one of the most difficult dates in the series and is yet, affordable in lower grades.
Value: The CDN price Guide sits at $4,700 as a wholesale value, while the PCGS Price Guide is $7,200. This lovely, underappreciated example is available this week for $5,100 via Make Offer and is an excellent price point as it more than triples in just an MS64 grade!
---
Why we love it: Proof type coins in general are an underappreciated group. There aren't many places that you can buy a coin with a mintage of under 3,000 pieces for less than $1,000 in gem condition. This 1868 issue hails from a mintage of just 600 pieces! Light golden tones and original surfaces highlight this under-valued edition.
Value: PCGS suggests a price of $1,350, and the Collector's Price Guide sits at $1,080. While this coin was steadily bringing between $1,200-$1,400 just two years ago, we're happy to offer it at a very reasonable $975 via Make Offer.
---
Why we love it: First year issue that looks like a MS65! Beautiful surfaces, a plus grade by PCGS and CAC approval make this coin a nice addition to any gold type set.
Value: Last few auction records support a price of just over $3,000. With a reasonable reserve of $2,900, we feel this is a great value play on an extremely attractive piece.
---
Why we love it: The 1962 Franklin Half Dollar is notorious for being struck quite poorly. This resulted in the coin being extremely hard to find in gem condition, and very rarely with the Full Bell designation. This beautiful, white gem came to us in a small group of MS66 issues and is otherwise nearly impossible to find.
Value: We have three available on our website, listed for $925, but we're able to offer these at just $825 via Make Offer this week. If you do indeed decide to purchase one of these, we'll throw in a copy of "The Complete Guide to Franklin Half Dollars" that we published a few years ago, with your order.
---
Until next time, thanks for stopping by and sharing some time with us to browse our Coins We Love.
Check out all of the available "Coins We Love" from past newsletters