Coins We Love: FUN Show Retrospective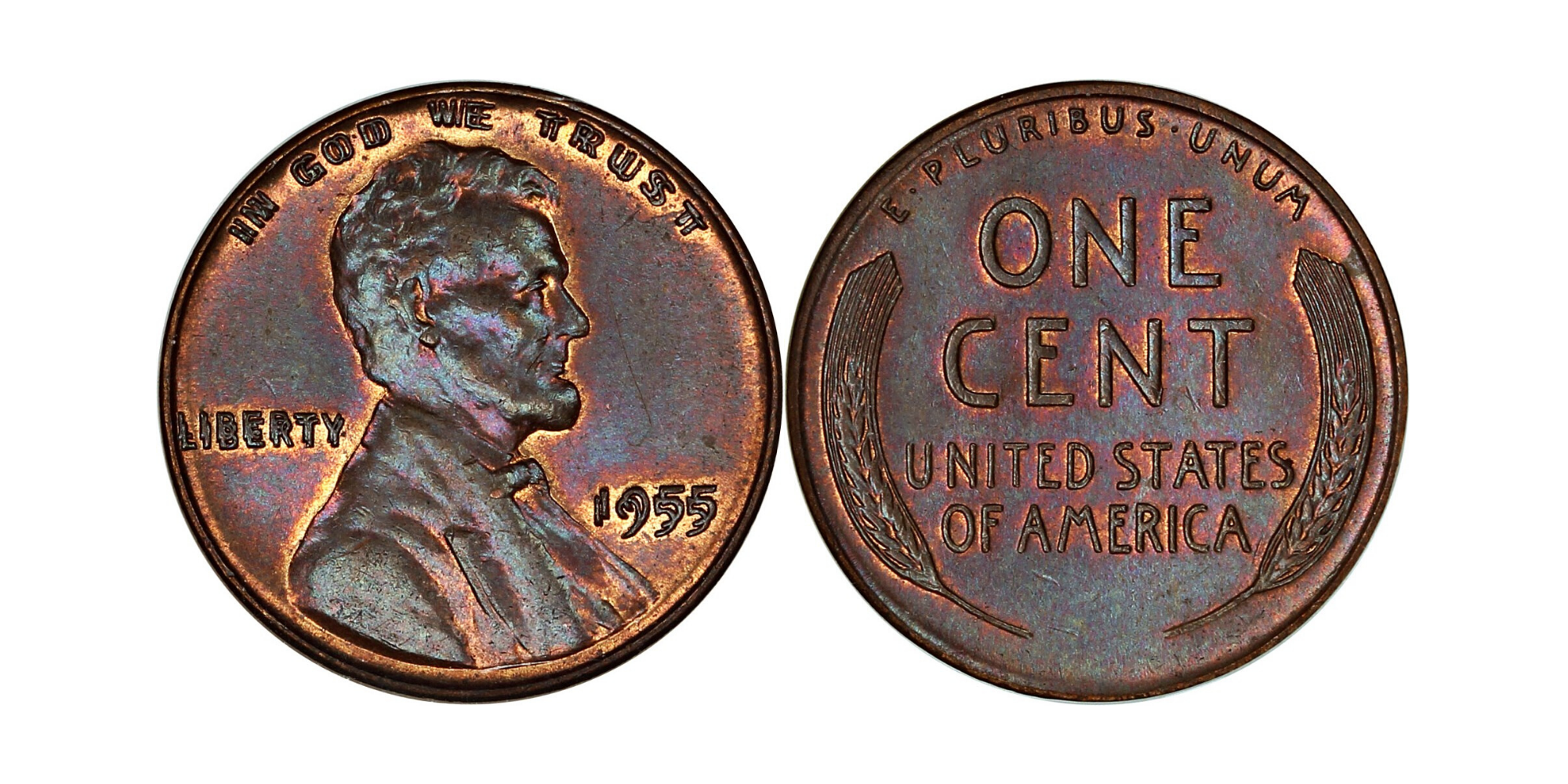 If you read the other show reports that have been posted from the FUN Show, you would get a view of the show as being incredibly well-run, intensely busy, and lacking in high-end, high-quality coins. All of these things are true, but if you sprinkle in a few more events from the show you get an even wider view.
Monday: After arriving at the show, we received "first shot" at viewing the coins from the largest coin wholesaler in the business. We spent a nice 6-figure sum there quite quickly, only to find out that they decided not to bring any of their 5-figure coins to the show. Despite that news, we spent more than we expected, which was a great thing. We continued with a few smaller appointments throughout the afternoon before running to Wal-Mart for some supplies for the week. The last appointment of the night occurred at 11:30pm, which is later than we typically like, but with the resulting purchase of a large, fresh deal, we went to bed quite pleased with our opening day of the trip.
Tuesday: Trading Room Day - We spent this day actively buying and selling with 10-20 of the largest wholesale dealers in a private room at one of the local hotels. While our intent was simply to purchase coins, we were surprised by the activity in both buying and selling. It was a full day but a successful one. We even got to eat lunch! That evening I (John) had a productive PNG Board Meeting to discuss a large number of issues in the hobby.
Wednesday: ICTA Day and Set-Up - I serve as the Chairman of the Industry Council on Tangible Assets (that's an overly complicated name for a lobbying organization for the coin hobby). Basically, if you don't like paying sales taxes on coin purchases, ICTA is who you need to support. The organization is working hard on the state tax exemptions that exist and are being pursued, as well as figuring out the path in a post Wayfair vs South Dakota world. The organization may be one of the most important yet under-appreciated non-profits in the coin hobby. I'll stop the sales pitch and simply state that we had a large board meeting that day before we headed off to set-up at 2pm at the show. Set-up got very busy after about an hour as collectors entered the floor and things got exciting. We showed more coins than we ever expected and were firing on all cylinders. By the end of the day, we were exhausted but I had to lead the ICTA FUN Show Banquet down the road. That was an enjoyable evening, but a long day overall.
Thursday/Friday: The bourse floor was active! The retail traffic and buyers were all over the place, and our show was a success simply due to this activity. The wholesale buying was far less active, but that's not our focus. We worked with collectors who found coins that fit their needs and took in a record number of auction consignments. Overall, the day was fantastic and the only thing that could have been improved was the bourse floor concessions. We settled for the thin crust Papa John's pizzas both days as at least they are held to a certain standard.
A few of us departed Friday and the remainder on Saturday. Looking back, we were very pleased with the FUN Show results, and we really wish that the FUN show could occur multiple times a year as they make the event easy for dealers and collectors alike. Thankfully we get a few weeks at home to catch up before our next stop in the Bourse Floor Tour of 2020… the ANA National Money Show in Atlanta during the last week of February!
Thanks for reading and we hope that you enjoy these offerings and commentary on a few new coins this week!
Sincerely,
John Brush and Your Friends at DLRC
---
Why we love it: The Brother Jonathan was a paddle steamer that sunk off the coast of California in 1865 after striking a rock. In addition to 244 passengers and crew, the ship contained a large amount of Civil War era gold. With a recovery effort beginning in 1996, a total of 875 pieces were salvaged, including this gorgeous double eagle. An even, bright gold, it's a wonderfully preserved piece of history. When comparing the Bro Jo (as many dealers call the Brother Jonathan pieces) to other shipwreck pedigreed coins, these have become far less available than others like the Republic and Central America.
Value: With the PCGS Price Guide for a non-Bro Jo coming in at $11,000, this coin is starting at just that, which does not promote a premium for the pedigree. An excellent opportunity for the collector/investor, these coins will always carry a desirable premium.
---
Why we love it: This piece is a great example of a solid AU coin with even wear across the highest points and attractive olive-brown surfaces. Hints of the original luster can still be seen in protected areas, adding to the overall eye appeal of the piece. With the bust facing left, this is the first design of half cent produced by the U.S. Mint for circulation. A popular type coin in all grades, this piece stands out as an important issue from the early mint.
Value: The PCGS Price Guide comes in at $30,000 with the CPG at $28,400. The last several auction records come in at: $20,400 for a less attractive example with some unmentioned issues, $37,200 for a PCGS/CAC specimen, and $27,000 in February 2018. With a starting bid of $26,875 the value is in the correct realm of such a popular and collectible type coin.
---
Why we love it: If searching for the most beautiful Barber Quarter, this would be the final destination. Gorgeous, vivid blue and amber tones encircle the rims of this top pop piece, fading into an even golden center on both sides. With sharp devices, clean fields, and fantastic eye appeal, this coin has certainly earned its star designation from NGC.
Value: With a CPG of $8,120 and a PCGS Price Guide of $9,000 this piece is in our Auction #1101 as a Vault Value item with a starting bid of $7,500 and would certainly be the pinnacle of any eye-appeal-focused collection.
---
---
Why we love it: This better date Indian comes from a mintage of only 59,000 coins. A popular middle production S-mint, the devices are sharp with few marks, none of which affect eye appeal. Silky surfaces abound on this CAC-approved beauty.
Value: The CPG comes in at $5,660 and the PCGS Price Guide at $6,000. Considering the scarcity of gold coins with CAC stickers on the current marketplace, this coin is offered for a very reasonable $5,500 via Make Offer.
---
Why we love it: With a mintage of only 378,000, this 1893 is one of the better dates for P-mint Morgans. Reflective fields are strongly contrasted by the frosted devices, rightfully earning the PL designation. With a population of three with none higher in Prooflike, this piece is certain to be a strong addition to any collection. An MS62 DMPL example also remains, but is placed in the primary set of DMPL Dollars for Hansen.
Value: The PCGS Price Guide comes in at $10,500, which seems unusually conservative for the Price Guide considering the rarity and popularity of prooflike and DMPL Morgans. With no finer examples available on the market for the DMPL specialist, we think that the $12,900 starting bid is likely to be toppled by an astute collector.
---
Why we love it: This standout 1955 double die Lincoln Cent is sure to turn some heads. The fields are toned in rich reds, browns and blues, while original luster highlights the details, especially on the obverse. The doubled elements are resoundingly clear, made even more noticeable by the pockets of luster. One interesting fact on this example is that it was the most-viewed coin we had in our cases at the FUN show that didn't get purchased. It had nothing to do with the coin, but collectors eventually migrated to an 09-S VDB or higher grade example of the date. We're positive that this piece will move quickly, as it's everything a collector could really want for the date/grade.
Value: The CPG comes in at $5,000 with the PCGS Price Guide at $4,900. But, it's available via Make Offer for just $4,150 which is right around the wholesale Greysheet value of $4,000!
---
---
Why we love it: A trime for trying times…the Reconstruction error (sorry for the pun) was one of the hardest periods of American history. After losing 2% of the American population in the Civil War, the country was suffering from division, sickness, and sorrow. Moreover, the post-War economy throughout the nation struggled mightily, during which this interesting small silver coin was produced to a mintage of only 22,000. This particular coin features orange, rose, and blue tints folding into a golden center. The sharp devices stand out from toned fields, creating a cameo effect. A gorgeous example of this underappreciated denomination that is destined for a great collection.
Value: The wholesale Greysheet bid price comes in at $7,500 with the PCGS Price Guide at $12,500. With the last auction record of $5,640 and $6,000, this coin is available for $5,700 via Make Offer!
---
Why we love it: A popular Civil War date, the 1862 is actually one of our favorite issues in this under-appreciated series. Flashy, attractive surfaces for the grade, this is a difficult issue to locate in higher grades. This clean and semi-prooflike MS62 features sharp devices and reflective fields. Filled with blast white luster, this piece also carries the Hansen provenance like many of this week's offerings. The primary collection of Seated Dollars in the Hansen Collection boasts an incredibly impressive MS65 example.
Value: The CPG comes in at $7,250 with the PCGS Price Guide trailing at $6,250. With but a single example having been brought to auction in this grade in a decade, we think that this attractive coin, available with a starting bid at $6,500, is likely to move quickly.
---
Why we love it: This highly original XF piece highlights the obverse devices with a ring of golden luster. With a boldly repunched date that can be seen easily with the naked eye, this olive-grey piece is a great example of the type. A scarce variety in which only three uncirculated pieces are known, there are also 5 AU-graded pieces by PCGS, one of which resides in the primary set of the Hansen Collection. If your vision seems blurred by the date, that's okay, it's merely another error from producing this piece in the more primitive New Orleans Mint.
Value: The PCGS Price Guide registers at $4,750 and with the infrequency that these issues appear, we think that the starting bid of $3,775 is a fair guide mark for this elusive variety.
---
Why we love it: A Revolutionary War propaganda medal, this piece was produced by the British in an attempt to keep the Dutch out of the conflict. This example is evenly toned with few abrasions on the moderately granular surfaces. Only eight are graded finer at PCGS. While we think of propaganda as a more modern phenomena, it has long been a part of history, as demonstrated by this fascinating issue. Although the British propaganda efforts may have dissuaded the Dutch, unlike Mary Lee (our favorite Scot in the Billing Department), most of us at DLRC are thankful that the French showed up to assist at Yorktown! (Just kidding Mary, you know more of our nation's history than many!)
Value: With the PCGS Price Guide of $6,250 and recent auction records typically in the $5,000 range, this piece is available for just $4,000 via Make Offer on the website. Why the drastic discount? Sometimes we end up with fantastic deals as the most active buyers at national shows, and this is one opportunity we're pleased to pass along to our collectors.
---
Why we love it: This gem features silky surfaces with even white luster aside from specks of toning on the obverse. It has a population of 36 at PCGS with none higher. An attractive type coin in all grades, the date is decidedly scarcer than the other common issues in the series when it comes to this ultimate grade.
Value: The PCGS Price Guide rightly registers all of the most recent auction sales of $13,200, $12,337, and $11,000 for attractive examples. With this piece starting at $6,750 in this week's auction, it should definitely garner a few bids.
---
Why we love it: This glossy double eagle is very clean for the grade with few abrasions. The devices are sharp, particularly the reverse. It has a population of only eight with one higher.
Value: A popular Type Two Double Eagle, this coin comes in with a PCGS Price Guide of $12,500 and a CPG of $11,900. With less than a dozen examples of the date available in this grade or finer, this is an underrated and underappreciated issue that is offered in this week's sale with a starting bid of $11,300.
---
Why we love it: This gorgeous key date is awash in blue, gold and rose toning, with a splash of raspberry on the reverse. It has a population of five with none higher at NGC, making this one of the most appealing examples extant.
Value: The last auction record resulted in a total of $9,400 in 2017. Available for just $7,900 via Make Offer, a finer specimen is impossible to find!
---
---
Why we love it: This phenomenally high-grade memorial cent has flashy, vibrantly red luster with sharp devices and distraction-free surfaces. With only 10 graded higher at MS68+ RD, this piece is a modern beauty.
Value: With the PCGS Price Guide coming in at $375, it is available for a very reasonable $335 via Make Offer…and if you want two, we have another one here!
---
Why we love it: With an original mintage of only 1,355, this piece is a rarity in any grade. This particular example features mottled gold, amber, and cranberry toning with frosted devices. The fields are very clean for the grade with no distracting marks or abrasions.
Value: The PCGS Price Guide of $700 proves this coin to be a fantastic value at the discounted price of $595 via Make Offer!
---
Why we love it: This highly original piece is very evenly toned golden-gray, with consistent wear across the devices. With no distracting marks this is a strong example of the grade, as supported by CAC approval.
Value: The last CAC'd example of this coin garnered $690 in auction, but this piece is available for just $575 via Make Offer!
---
Check out all of the available "Coins We Love" from past newsletters