Coins We Love: ✈🌱Going and Growing✈🌱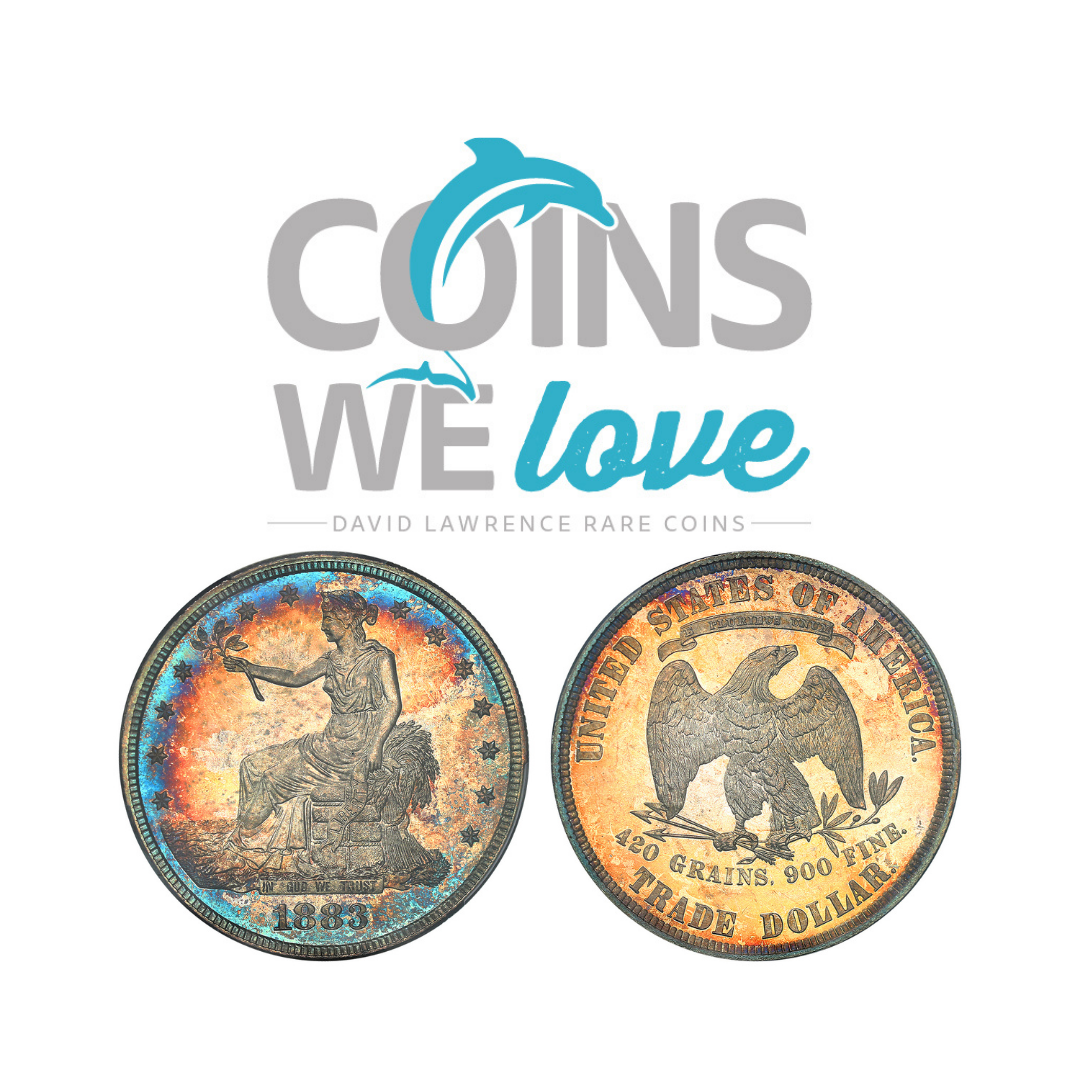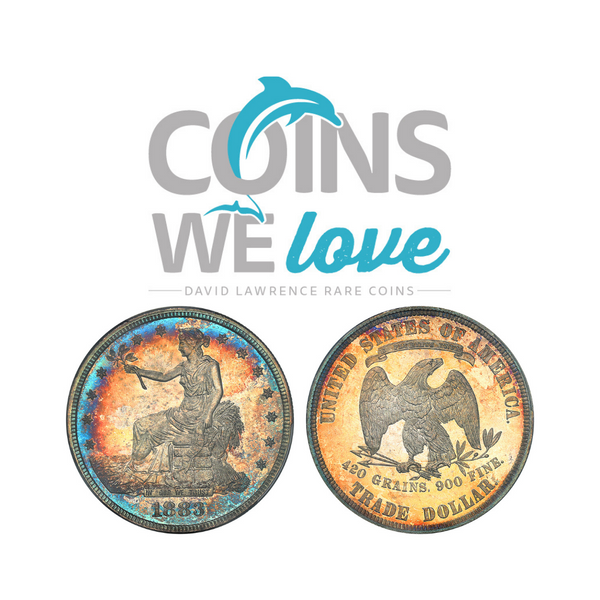 The month of March is numismatically "in like a lion and out like a lamb" this year. We made a last-second two-day trip to the ANA National Money Show in Colorado Springs, have a collection to pick up in two weeks, and will be setting up at the Baltimore Show. So, you could say we're covering the map this month! The collections that we have jumping on the DLRC auction bandwagon at the moment, have got us really excited. This week we have the Golden Gate Gold Collection ending on Sunday night, which features a number of really popular and tough gold issues from the 18th and 19th Century as well as a few more selections from the D.L. Hansen Collection. We also have two Morgan Dollar Collections (Circulation Strike and Proof) and a really amazing set of Lincoln Cents coming up. The higher prices that auctions are commanding are certainly bringing out some fantastic coins. It's an exciting time to be active in the market!
On another note, we've been expanding our DLRC footprint a little bit in recent weeks and we're formally announcing our newest team member, John Butler. John will be attending shows throughout the country as a buyer and setting up at many shows, focusing mainly in the Southeast as he resides in Florida. Now, John is a stranger to most collectors on the bourse floor, but dealers have known (or known of) John for many years as he was on the main show grading team at PCGS for the last 19 ½ years. To say he knows a thing or two about coins would be selling him short. In fact, he's graded almost all of the major rarities that have run through the doors at PCGS for the last two decades. After so many years there, he was ready to step out of the dark grading room and back on the bourse floor where he grew up as a coin dealer in the 1980s.
While John isn't as boisterous and outspoken as many coin dealers on the floor, I was able to cajole a few words from him about how he got started as a coin dealer and where it has taken him over the years. So I hope that you'll enjoy his introduction and that you'll enjoy the added numismatic flavor that John brings to the DLRC team.
"When I was just 8 years old, I sold my first coin, a 1955 Bugs Bunny Franklin Half Dollar. I had purchased it for $2 and then sold it for $3! That transaction and the understanding of how my hobby could become a career at that age was an amazing launching point. I was absolutely hooked and that started my life as a coin dealer. At that point, I started traveling to upstate New York coin shows and club meetings with my father, continuing to grow the small business that was started when I sold that Franklin. Once I was about 13 years old I attended my first regional show in Boston and started frequenting the Lanham, Maryland shows - which eventually evolved into the current Whitman Baltimore Expos. I soon started flying out to the Long Beach coin shows, splitting tables with East Coast dealers and checking into hotels with my father's credit card. To say that I grew up on the bourse floor and that I was around coins all my life would be an understatement! Who knew that you could travel the United States as a teenager and start to make a living! In addition to attending most major shows throughout my later teen years, I started doing all the major coin auctions when I was 21 years old. I worked for several major outfits as a young adult and proceeded to work at PCGS for about 18 months from 1997 to 1998. After 5 years working in a coin shop, I then returned to the grading room in 2003 and stuck around until the fall of 2021. Working at PCGS was an amazing opportunity and I was able to take part in many different programs there over the years. In fact, during my time at PCGS, I was part of the coin show grading team & was able to spend quite a bit of time in France as part of the Paris Office grading team. After working on my own for a few months, the opportunity to join the team at DLRC presented itself and I couldn't have been more excited to be able to work with one of the most respected leaders in numismatics and I'm excited to be able to meet with and work with some of the best collectors as well!"
We're excited to have John's experience on board at DLRC. If we can be of any assistance or if you have any questions regarding how grading works or how you can utilize grading opportunities in the sale of your collection, don't hesitate to reach out!
Numismatically Yours,
John Brush and Your Friends at DLRC
Click here to continue reading!