Coins We Love: Half Cent Heaven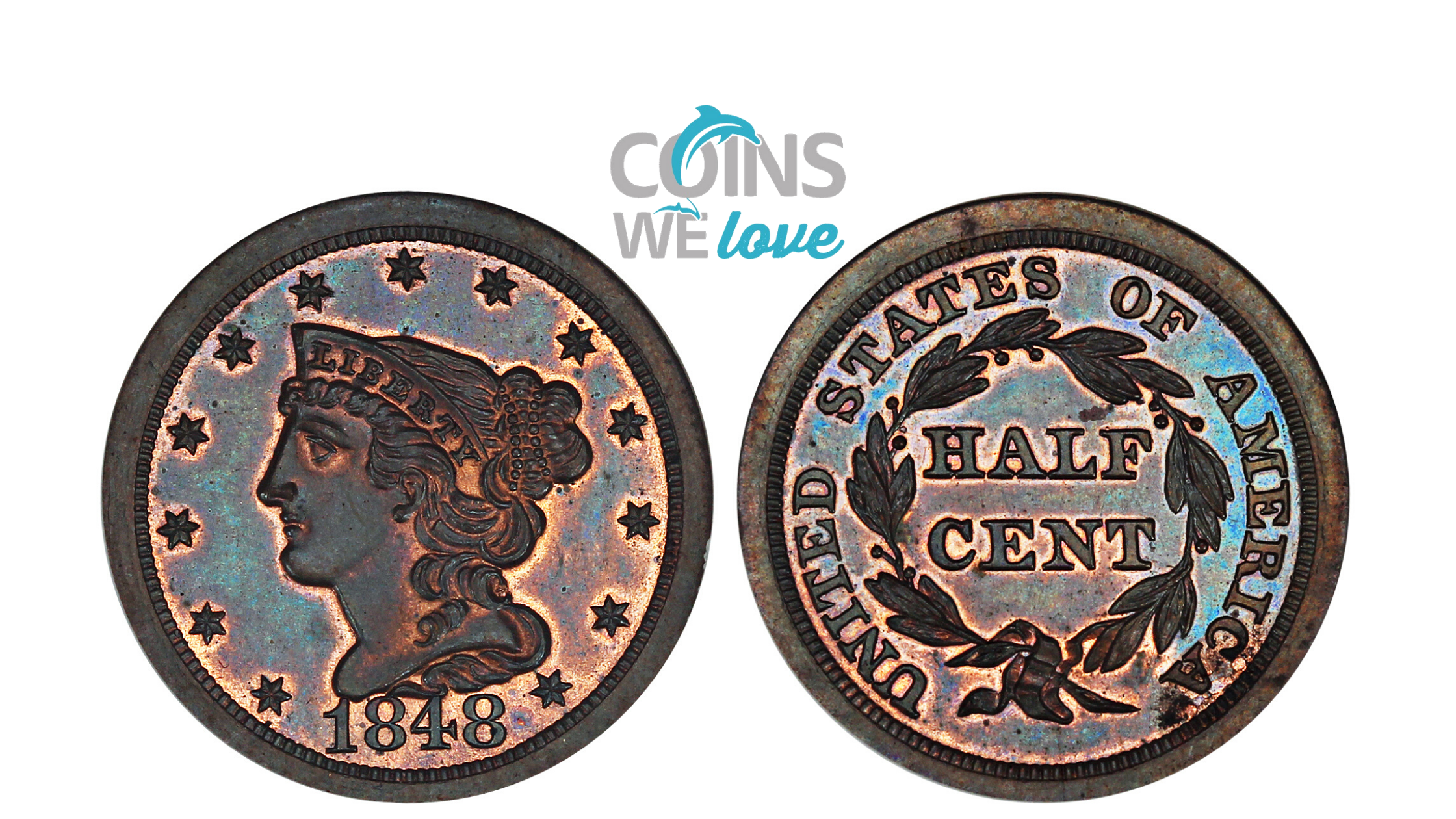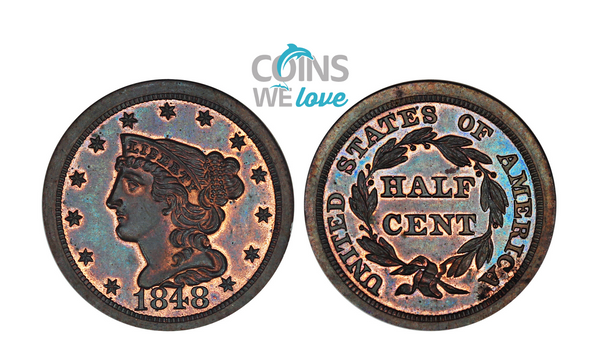 This has been a fascinating week, numismatically speaking. The ANA Summer Show has been cancelled for only the third time since 1891. Prior to 2020, the show had only been cancelled in 1918 due to the flu pandemic and in 1945 during World War II. While it seems to be the wise move as large groups of people are not likely to travel and congregate, it also marks the first time in nearly 20 years that I'm missing an ANA World's Fair of Money. There are rumors of a reschedule and I believe it's being attempted, but of course it won't be the same. We've been hearing about make-up events in August to host the auctions, but we've no idea what those will be like or where they will be. Nonetheless, we'll keep our eyes open and see where the world takes us come August. There's no need for us to rush and with the influx of collections coming our way in recent weeks, we're even more excited to be able to stay home and spend some extra time working on these impressive groups.

This Sunday evening we're offering the Falls Church Collection, which primarily contains a vast selection of early half cents, both circulation strikes and low mintage proofs. It's quite a dazzling array of coins that have been put away for years and are just now seeing the light of day! The coins that are housed in new holders are pieces that we actually submitted for the consignor as raw items and it was quite a treat to handle these pieces in their natural form. We expect to see a lot of action this weekend as these lots come to a close! Following this impressive showcase is our Tri-Century Collection which we'll talk about in more detail next week.

Appropriately named for it's three incredible rarities from the 18th, 19th, and 20th centuries, these coins would undoubtedly be the highlight of any collection. An amazing display of additional pieces can also be found in the auction so if these higher end pieces aren't for your collection, we've included many other coins of all different grades and price ranges for both bidding and direct sale on our website. Last but not least, we still have some amazing highlights from the Continental Collection of American Bank Note Company Stamp Plates. While we can't offer everything at DLRC, we're quite proud of our variety at present and we hope that you'll enjoy viewing these select items that have really caught our eye. Stay safe and keep your eyes peeled for the latest impressive collection from DLRC dropping next week!

Numismatically Yours,
John Brush
Click here to continue reading and view our coin highlights!