Coins We Love: Hurricane Dorian Watch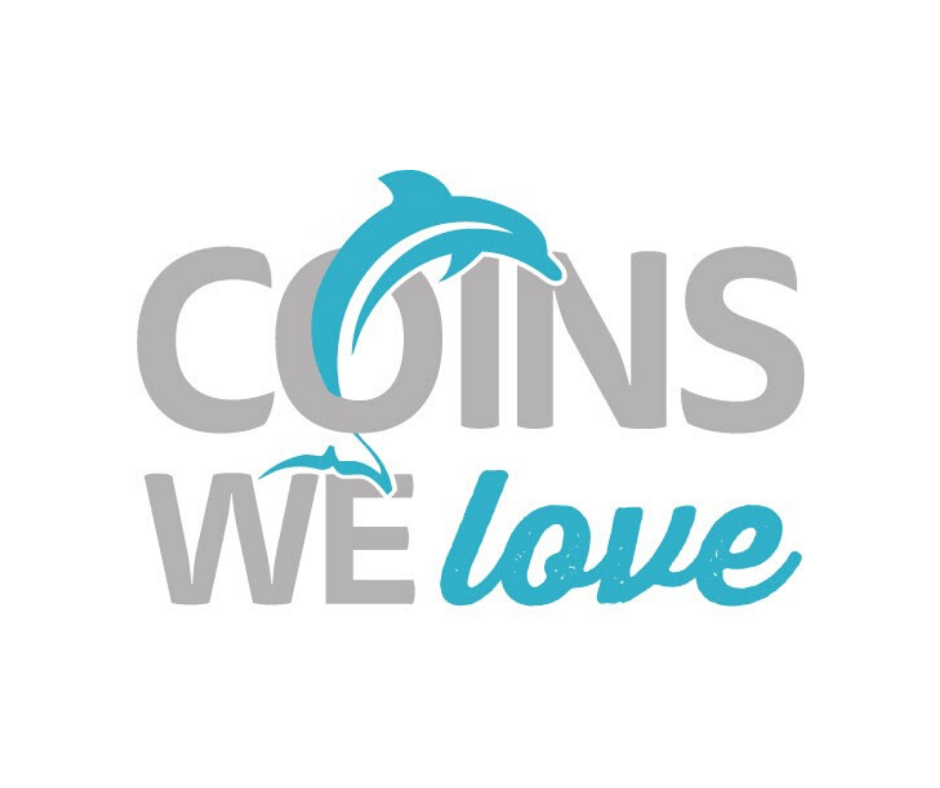 Due to Hurricane Dorian's Arrival, DLRC will be operating at reduced capacity today.
As many of you might have noticed, Hurricane Dorian is currently off our coast and making its way up to our coastal city. As a result, we are operating at a reduced capacity and will not be answering phones today. So far, it appears that we will be spared the harshest parts of the storm, but in an abundance of caution, we've asked our DLRC family to remain home if there is any question.
In the meantime, please please feel free to email us at coins@davidlawrence.com if you need assistance and we'll do our best to respond as quickly as possible. And don't forget that our offering of Mike J's #1 NGC-Rated Morgan Dollar VAM Collection is ending this Sunday.
Sincerely,
John Brush and Your Friends at DLRC
---
Why we love it: The 1856 Flying Eagle Cent is a famously popular key date rarity desired highly across all of numismatics, hailing from a low original mintage of just 1,500 coins struck. This lovely choice example displays beautiful eye appeal highlighted by its attractive matte finish and pristine surfaces for the grade as shown by its dual approval from CAC and Eagle Eye.
Value: The PCGS Price Guide does not account for any premiums that a CAC sticker and Eagle Eye Photo Seal brings, yet their evaluation is still quite generous at $18,000 for this coin. Even with its third-party approvals and famous rarity, this 1856 Flying Eagle Cent is being offered in this week's auction with a Starting Bid of just $17,250.
---
Why we love it: 1945 was a year of much rejoicing for the United States as the second World War concluded and patriotism was at an all-time high. Unfortunately for coin collectors, the euphoria did not continue to the striking process in Philadelphia as this issue comes with a notoriously weak strike on the bands of the reverse, causing the vast majority to not display a Full Bands characteristic. When the bands come as fully struck as these, this coin becomes a key date rarity in the popular Mercury Dime set. A nice white coin with patches of russet, the peripheries of the fields show hints of proof-like reflectivity. Just 19 are graded by PCGS with five pieces graded higher.
Value: The most recent prior sale of this exact PCGS grade came through an auction in May bringing $18,213, which is comparable to the PCGS Price Guide value of $18,000. This piece is perfect for any advanced collector attempting to complete a registry set with Full Bands. We have this coin listed with a Starting Bid at just $18,250, which is right on point with the above figures for comparison making this a fair value.
---
Why we love it: The 1901-S quarter is by far the most famous key date in the Barber quarter series. It's so popular as a date that this issue transcends the series and key date collectors seek this coin out. Gorgeous pastel tints, this piece is absolutely outstanding for the grade with pleasing patches of violet and russet toning. PCGS has just two specimens of this extremely rare coin in this grade and only one higher. The MS68+ example is housed in the Hansen Collection, making this the finest example that is available.
Value: The PCGS Price Guide has this incredible ultra-gem key date valued at $325,000 with its plus grade. The addition of its CAC sticker adds even more allure to this one of a kind stunning rarity. With a starting bid of $295,000 in this week's auction, we feel that we have left fair room for the most advanced registry set collector to acquire this piece at a fair value.
---
Why we love it: A famous numismatic rarity that does not show up on the market often, especially with CAC approval. This more affordable example features attractive, completely original coloring, even wear, and surprisingly visible detail throughout, making it seem high-end for the assigned grade. This Rare Bust Half Issue comes from an incredibly low, original mintage of only 3,918 coins struck.
Value: The PCGS Price Guide reflects a value of $57,500 and finds the value to jump to the $75,000 range at the lowest end VF level. This CAC approved example is available in this week's auction with a starting bid at the reasonable amount of just $52,500. An excellent value for this arguably under-graded example of this famous Draped Bust Half rarity!
---
Why we love it: Coming from this week's special auction offering, the Mike J Collection, this popular O-Mint Morgan issue is desirable due to the likeness on the face of a scar, giving it the famous moniker of the Scarface. Stunning color with gold obverse surfaces that pop with violet, blue, green, yellow, then red russet from right to left toward the left rim. The reverse exhibits an outstanding ring around the eagle that blends from russet to deep pine with some greens and blues nearer the rim.
Value: No reserve is set for this rainbow toned Morgan Dollar Variety. Between its rare VAM designation and its gorgeous toning it is hard to put a cap on this coin's potential value. Not counting a premium for the color, the PCGS Price Guide values this piece at $5,000 in this grade.
---
---
Why we love it: An ultra-gem example of this scarce proof Liberty Seated Dime Issue. This piece is a stunner with a spectrum of iridescent colors ranging charcoal to wine and virtually every color in between, including orange, pink, and electric blue. With a mintage of only 1,150 coins in proof, PCGS has graded only two at this level and none higher.
Value: The PCGS Price Guide has this finest known ultra-gem proof seated dime valued at $5,000. Even with the premium that this sort of color should bring, we are proudly offering a best price $250 off the price guide at just $4,750 via Make Offer.
---
Why we love it: This is an excellent piece for any high-end type set as it is truly a choice uncirculated example of the ever-popular Capped Bust Design. Warm touches of luster glow under its pleasing surfaces covered in deep rose and light grey toning. This is a great purchase just below the huge price jump into Gem territory, in which PCGS has just 23 graded higher than this example.
Value: Most recent auction record shows a $3,360 sale last month with the PCGS Price Guide coming at $3,850 and the CPG at $3,750. With all that said, we are offering a best price below that past sale and both price guides on this lovely Bust Quarter of just $3,100 through our Make Offer function.
---
Why we love it: Civil War era proof Quarter with an extremely low mintage of just 500 coins. Reflective fields are alight, with the obverse highlighting Liberty in deep magenta and surrounding her in a light ring of violet and blue. The reverse is more colorful with magenta and violet in the central device and fields, and electric blues and greens around the peripheral lettering, denticles, and rim.
Value: The PCGS Price Guide has this coin valued at $18,000 with the plus grade and the cameo designation but does not account for the premium of the CAC approval. Our best price via Make Offer creates an excellent value to the buyer as it is $3,000 less than the price guide at only $15,000 even with the CAC sticker.
---
Why we love it: The ultimate type coin Walker as it does not get any more pristine and gorgeous than this. A truly amazing ultra-gem with a rainbow of colors on the obverse that flash in the hand, with watery surfaces, bright greens, light pinks and more. With a mintage of 15,412 coins, this 1941 Walker is a scarcer proof half in which PCGS has plus graded just four of these and aside from that, there are none finer than this CAC approved stunner.
Value: Most recent auction record shows a $6,168.75 sale in 2018 with the PCGS Price Guide coming far too low at just $5,000. Even with the premium of a CAC Sticker, we are offering a best price below that past sale on this perfect gem Walker of just $5,500 through our Make Offer function.
---
---
Why we love it: An affordable, bright red gem Indian Cent type coin. The immaculate surfaces, strong luster and beautiful blazing red coloring make for eye appeal of the highest quality imaginable. There are surprisingly just 34 examples of this issue a full grade finer at PCGS with the Red color designation.
Value: The PCGS Price Guide reflects a value of $1,600 and the CPG Value is far more realistic at $1,050. The coin is available for purchase at the reasonable price of just $900 through our Make Offer function. That is a great value as compared to the two price guides for this beautiful bright red gem final year type coin for the Indian Cent series.
---
Why we love it: A great, affordable type coin for the popular Capped Bust Dime Series. This piece is a truly choice AU as the wear is barely noticeable across these toned surfaces. The ideal example of the Capped Bust design at this low price point.
Value: The PCGS Price Guide Value for this coin is set at $575 with the CPG coming in right at the same level with $572. This affordable Capped Bust Dime type coin is available for purchase at the best price of just $425 via Make Offer, a solid $150 off the price guides.
---
Why we love it: An affordable yet lovely CAC approved Bust Half type coin. Pretty choice XF example with surprisingly plenty of remaining luster along with nice rim toning with light golden tints. Truly high-end for the grade with wear as subtle as this.
Value: Offered at a best outright purchase price via Make Offer of just $325. Perfect Bust type coin as the PCGS Price Guide is a bit lower at $300 but when accounting for the premium of this coin's CAC approval, the price is still reasonable as it jumps a bit to $450 one grade higher.
---
Check out all of the available "Coins We Love" from past newsletters