Coins We Love - January 5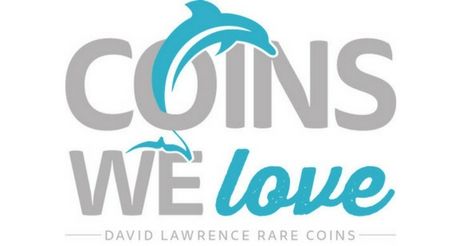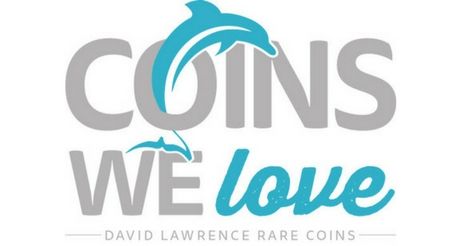 It's still early as I first write this on Tuesday evening in Fort Lauderdale. We've been here for two days scouring the inventories of our dealer acquaintances and have come out with some truly interesting items. One of the benefits of attending shows early is there are many more opportunities for active searchers. In fact, we've already found several coins on Want Lists that we've been searching for for months and have placed them with new owners!
Admittedly, the normal "flow" of the show is a bit disrupted by the new city this year; however, it's been nice to look out the window of the hotel into a harbor with gorgeous weather. I even took the opportunity this evening to run a few miles after sitting in a dark trading room for hours. While Fort Lauderdale brings on different challenges (security, unfamiliarity, etc), it has showed us its charms as well, and we think that it will grow on us in the future.
As for the actual show, we've noticed far more active trading dealers arriving a day earlier than normal, and trading has been quite energetic. We're all excited about the opportunities that a new year offers, and we hope that we'll be able to share a plethora of new offerings in the coming weeks.
Sincerely,
John Brush and Your Friends at DLRC
---
Why we love it: One of our favorite coin designs, the No Motto $10 Indian is a popular issue due to its first year of production. This gorgeous, lustrous piece is an excellent opportunity to add to an advanced gold type set without breaking the bank.
Value: Two years ago, coins of similar grade and quality were commanding more than $16,000 via wholesale channels. Unfortunately, the supply has dried up in recent years, but the levels have also reached less aggressive spots. Offered this week with a reserve of just $16,000, we hope that someone else can appreciate the eye appeal and originality as much as we have!
---
Why we love it: The 1879-O is a date that typically was not stored and preserved well, and most gem quality examples were bagged and moved by the Treasury in the 1950s and 1960s from the vast holdings of the U.S. government. Fortunately, a few incredible gem quality pieces survived this rather roughly handled existence, and this beautiful coin is ready for a new home. Silky smooth surfaces with fantastic eye appeal, this underrated registry-quality date and grade is a true force in the Morgan Dollar world.
Value: Most recently less eye-appealing and partially toned examples have sold for just $16,450. Previously, this date commanded over $20,000 on many different occasions. Currently offered for $17,500 via Make Offer this is an excellent under-market opportunity for a fantastic coin that belongs in the finest of registry sets.
---
Why we love it: arly Gold coins with the coveted green bean (CAC sticker) are still exceedingly scarce and desirable. This piece exhibits all the bells and whistles that you'd expect from a piece that likely saw no circulation, but a tad bit of cabinet friction. Still a gorgeous coin with delectable eye appeal.
Value: While certainly not a contrarian option, we only expect that the supply on these popular coins will continue to dwindle, while the demand is likely to only increase. In our opinion, CAC-stickered early gold coins are an excellent value and a fantastic opportunity for a collector. This piece is a part of the Oriole Bay Gold Collection and is being offered with no reserve.
---
Why we love it: Occasionally we purchase a coin that we really think should grade higher. That's the case on this little under-appreciated gem. We've submitted this coin three separate times for at least a MS66+, but we reached our limit and have stopped the madness! However, the new owner might be well-served to consider this course of action as this coin is nicer than every 66 that we see on the bourse floor these days and it certainly would be worth the investment.
Value: PCGS sits at $1,425, but we'll let this piece move to a new setting for just $1,200 via Make Offer. It is an excellent deal for a premium quality coin!
---
Why we love it: These popular early gold eagles were from a plentiful mintage (at the time) of 5,083. Unfortunately, it is thought that less than 5% of that number have survived until today, thus the popularity and lack of supply of these beautifully designed gold coins. This piece hails from the Oriole Bay Gold Collection and is an excellent-looking coin that will surely find a new home.
Value: Offered with No Reserve, this piece should see some spirited bidding. Other examples are not frequently offered, but the last sales record shows an auction record of $76,375. We think that something in that range would be an excellent value for a prospective bidder.
---
Why we love it: Several hoards of Large Cents survived widespread circulation, most notably the Randall Hoard. However, not many examples survived the elements as well as this gem late date Large Cent. Wonderful luster and light milk chocolate brown surfaces highlight this quality piece and make it a perfect CWL candidate.
Value: Our last sale in auction for a similar item was slightly north of $2,000, but this unusually well-preserved coin can be purchased via Make Offer for just $1,850 this week.
---
Why we love it: This duo offers two varieties of the highly popular restrikes of the legendary 1776 Continental dollar. The copper variant, HK-853, was commissioned in 1876 in commemoration of the American Centennial by noted numismatist Professor Montroville Wilson Dickeson, a medical doctor that spent most of his time studying archaeology and antiquities. This medallion should not be confused with the later Bashlow restrike from the 1960's and is distinguished as such by the stronger striking definition, particularly noticeable in the denticles. The second example, HK-854a, was a white metal medallion commissioned by Q. David Bowers in 1962 when he ran Empire Coin Company. Both of these examples certified in MS65 are of excellent quality and not plagued by the heavy spotting usually seen on both white metal and copper issuances.
Value: With recent sales records around $1,000, this truly collectible set is available for just $950 via Make Offer this week. While the actual Continental Dollar may not be affordable for most collectors, this is the perfect set for display and conversation.
---
Why we love it: Type 2 Gold dollars are most commonly seen in AU grades, and rarely in grades higher than 64. This immaculate gem exhibits fantastic light color and beautiful, original surfaces. We can't recall a prettier example of such a coin that we've handled in over 15 years. Truly a gorgeous item that is part of the Oriole Bay Gold Collection.
Value: This piece has already received some spirited bidding, but it hasn't quite met the reserve set at $35,000. The most recent auction record for a similarly graded item stands at $35,250, and we think that this coin has an even nicer, more eye-appealing appearance and would be an excellent acquisition piece for a gold type set collector.
---
Why we love it: This group of Flying Eagle cents is one of the few remnants of the 57th Street collection that we purchased several months ago. A lovely group of evenly worn pieces of the short-lived small cent design.
Value: The Greysheet lists these coins at $110 each, but in our effort to cleanse our vault, we'll offer these as a group for just $95 each or $1,520 total via Make Offer.
---
Why we love it: A lovely, original example of this early type coin. A few bag marks are noticeable with no trace of wear on the devices. Simply a perfect type coin for the intermediate collector.
Value: PCGS prices this coin with a value of $2,500; however, it is available via Make Offer this week for just $1,600 on our website.
---
Until next time, thanks for stopping by and sharing some time with us to browse our Coins We Love.