Coins We Love - July 14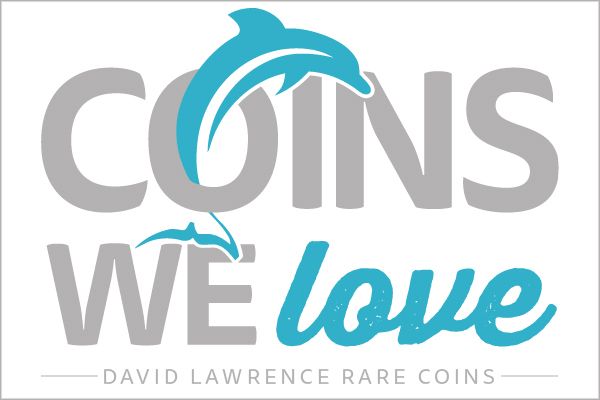 There are few coin shows that simply transcend the "average" coin show, and the Whitman Baltimore Show is one of our favorites. Proximity certainly plays a part, but the Charm City has a certain amount of "charm" and is a great numismatic center, providing an active floor and some familiarity due to our frequent visits.
As always, the show is well put together by the folks at Whitman, and we only wish that they hosted more coin shows throughout the year. The pre-show activity Tuesday night was quite energetic as we actively perused hundreds of coins within our first 2 hours upon arrival. Wednesday has also proven to be an above average day when it comes to sales to other dealers. We've been experiencing the gradual increase in activity among collectors, and I believe that we're starting to see the same effect on other coin dealers and also with wholesale activity. The summer is typically the time of vacations and breaks from coins, but we're sensing some differences in the market and activity in recent weeks. We hope that the trend continues during our three week Coin Show break in July until the ANA comes rolling in and we get to enjoy 9 days of numismatics at the World's Fair of Money.
Sincerely,
John Brush and Your Friends at DLRC
---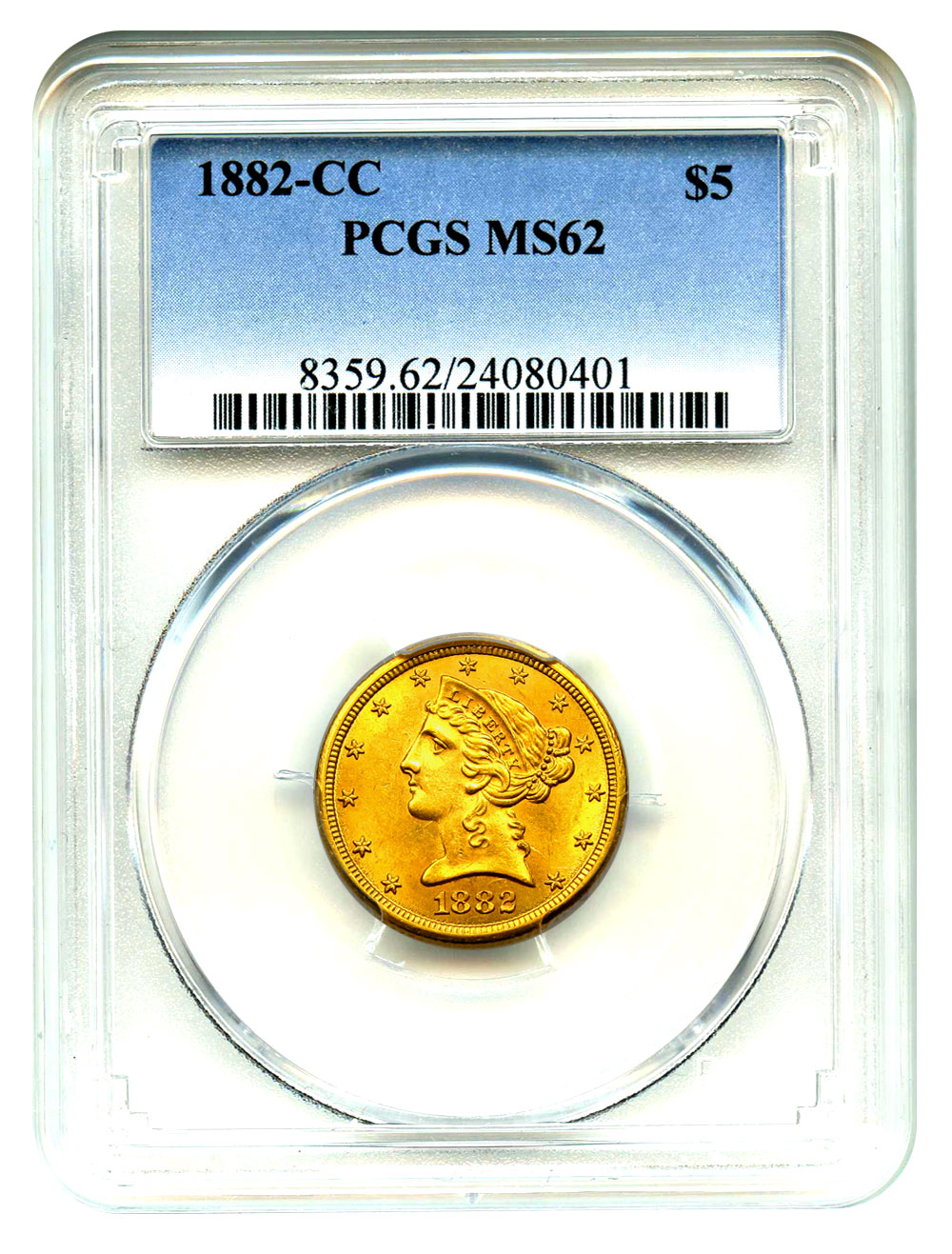 Why we love it: The 1882-CC is an absolutely gorgeous coin with booming eye appeal. This piece is tied for being the 2nd Finest Known at PCGS and is quite possibly the nicest examples of this scarce date.
Value: With a reasonable reserve set at $16,000, this is a fantastic piece with few price comparisons due to the minuscule survivorship of this popular Carson City date.
---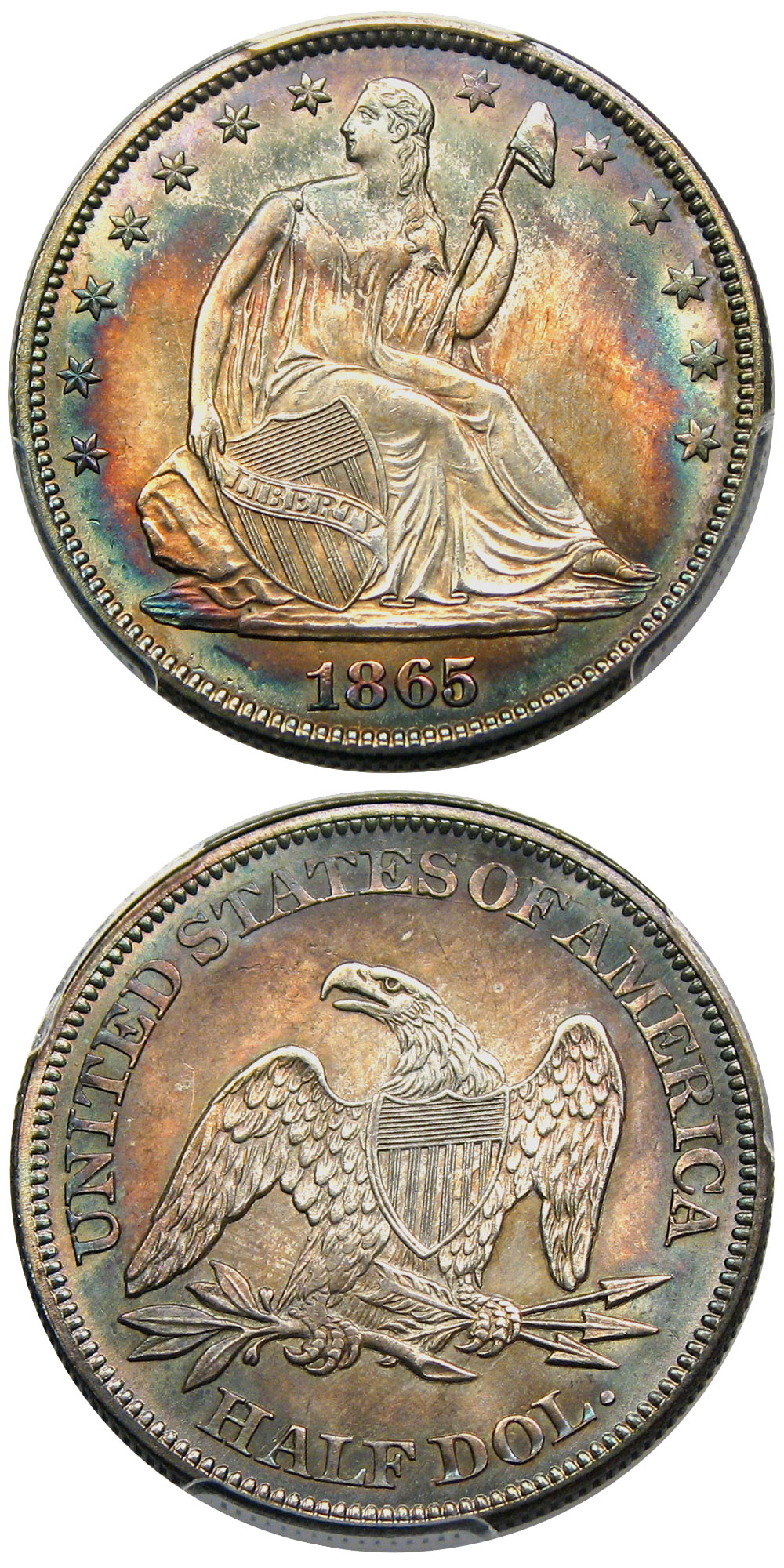 Why we love it: This popular later Civil War issue is a lovely and original example, with extremely pretty toning and impressive luster. Clearly it's not a surprise to see our appreciation for a Civil War era issue, but this is a particularly attractive and scarce piece that we truly enjoy more than the average example.
Value: With a PCGS Price Guide of $17,000 and there only being a grand total of 2 coins graded finer by PCGS, this piece is an absolute bargain at our steeply discounted CWL price of $12,750 via Make Offer.
---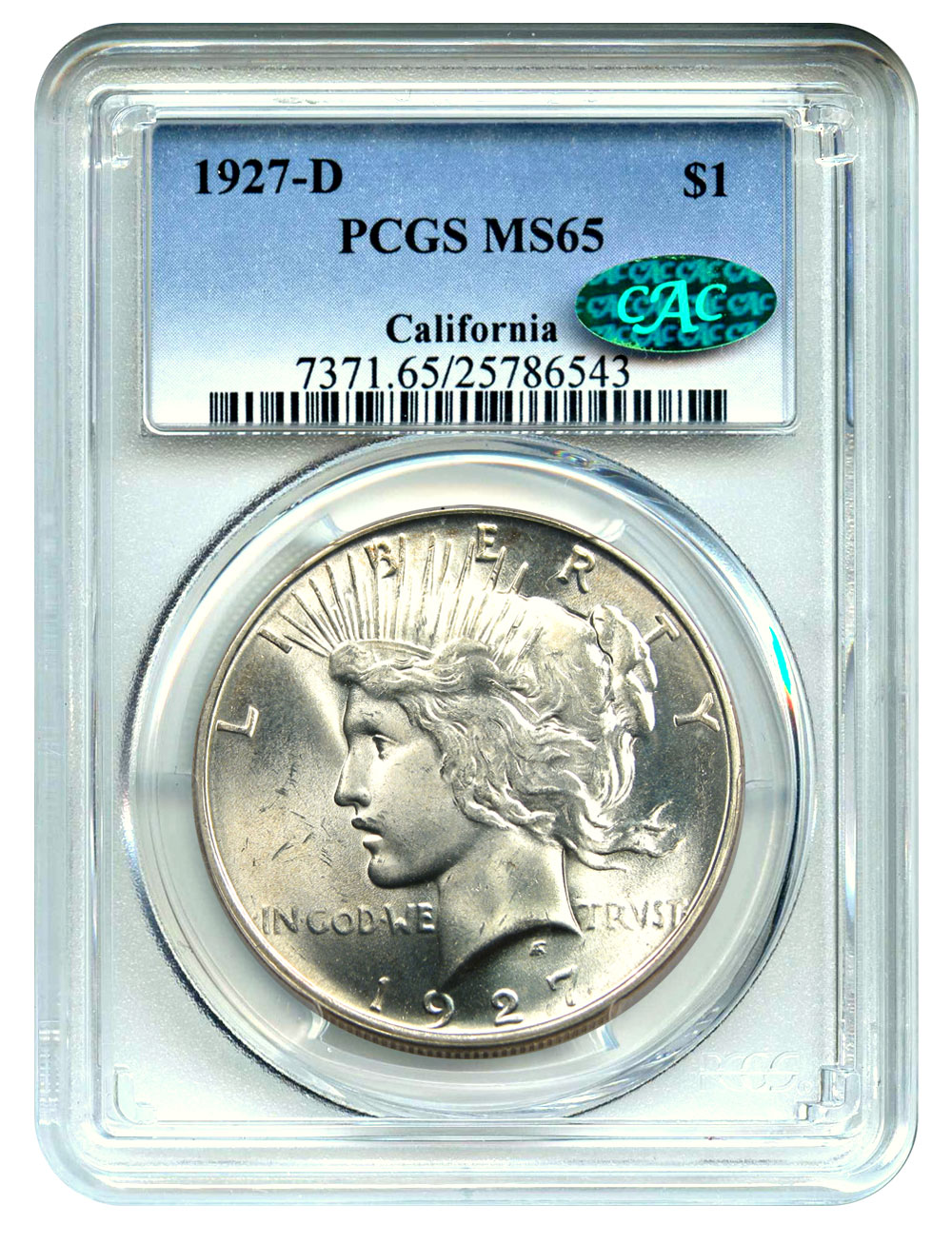 Why we love it: The later years of Peace Dollar production can be quite difficult to acquire in gem grades or higher, and this lustrous D-mint is an underrated find for us. A beautiful example from the legendary California collection, this is the perfect coin for the most astute collector.
Value: The 1927-D is not only difficult to find in higher grades, but even scarcer with the CAC sticker of approval. This particular example is reserved for $4,750 in this week's auction and is an excellent opportunity for even an advanced collector, before having to fork over $30-40,000 (or more!) for a piece a single grade higher.
---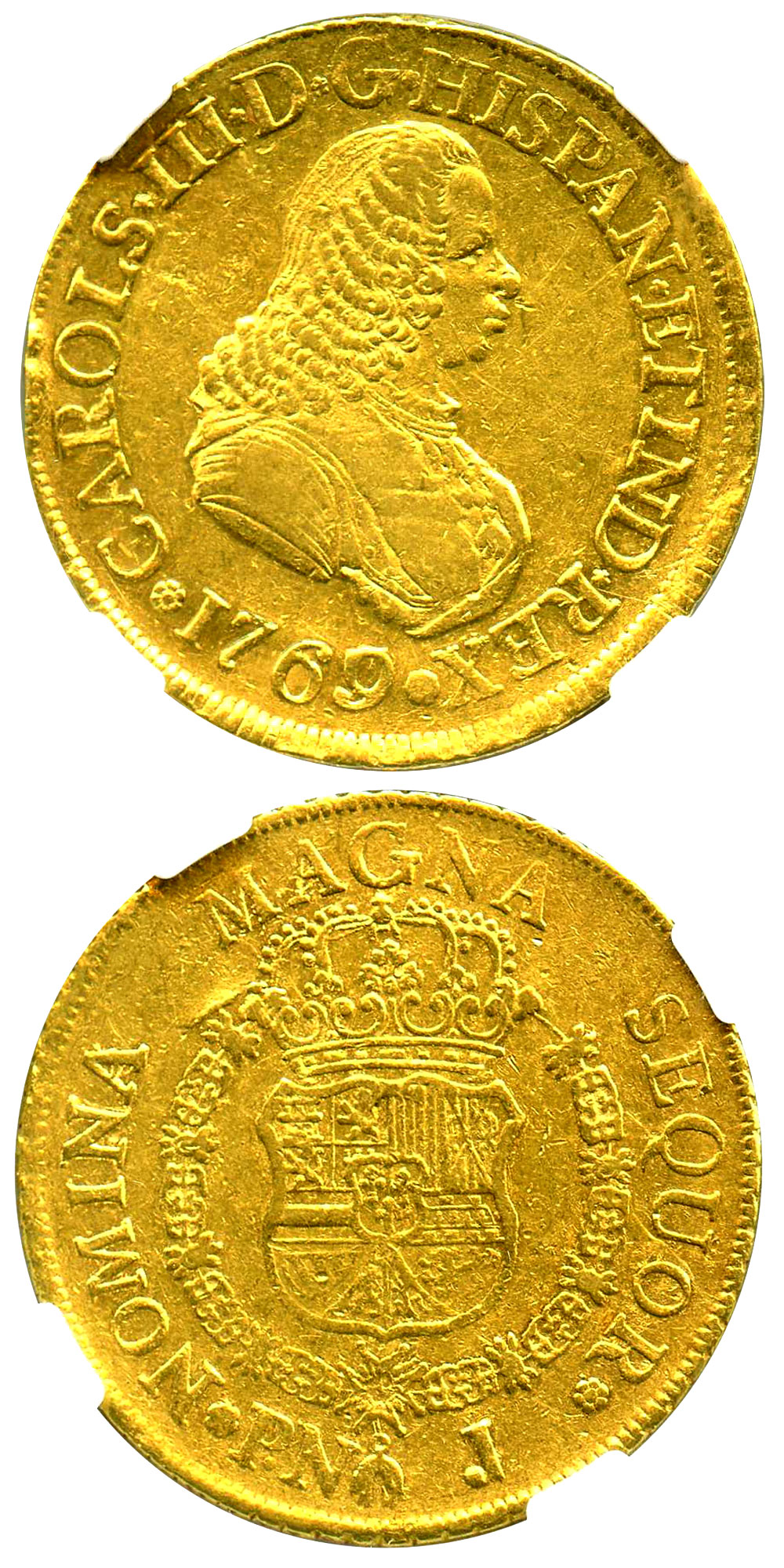 Why we love it: This overdate from before the United States was formed as a country is a rare variety on an exceedingly rare issue. Especially exciting to most collectors due to the popularity of the denomination amongst numismatic scholars, this 8 Escudos is an excellent piece that is sure to find a new home.
Value: Available for $4,500 via Make Offer, it's a very reasonable $200 over our cost and is an excellent opportunity to acquire a really neat example of a true piece of international numismatic monetary history.
---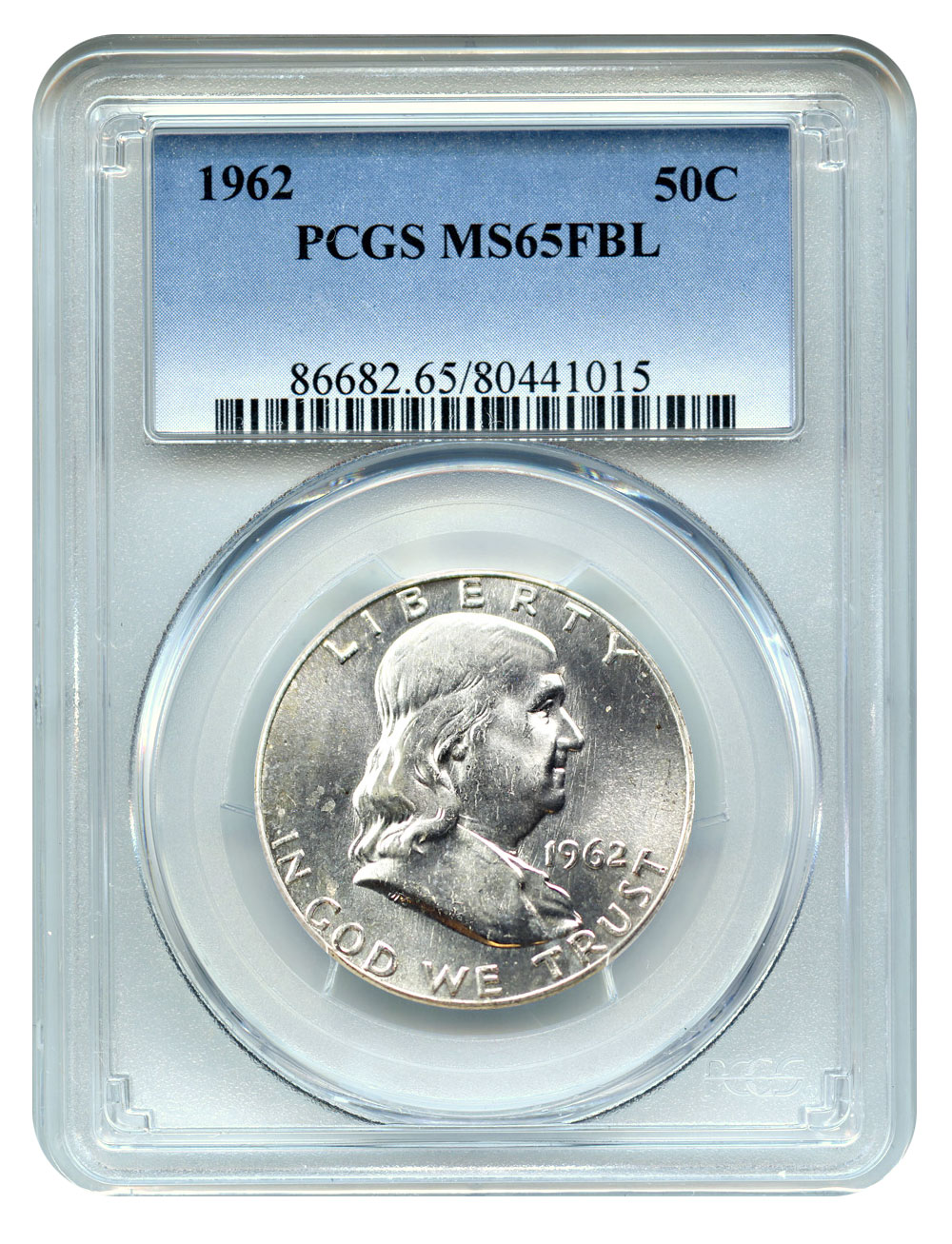 Why we love it: Several dates in the Franklin series do not typically come with a strike that is deserving of the Full Bell designation, and the 1962 Philadelphia issue is particularly scarce. This beautiful gem is an excellent opportunity for the serious Franklin collector or the casual type set with abnormally underrated coins.
Value: Available for $1,300 via Make Offer this week, this is the wholesale list price in the Greysheet as well. We acquired this piece at a very dealer-friendly price, and we're passing the savings on to our loyal readers. We know that the buyer will be thrilled with this purchase once they examine it in-hand.
---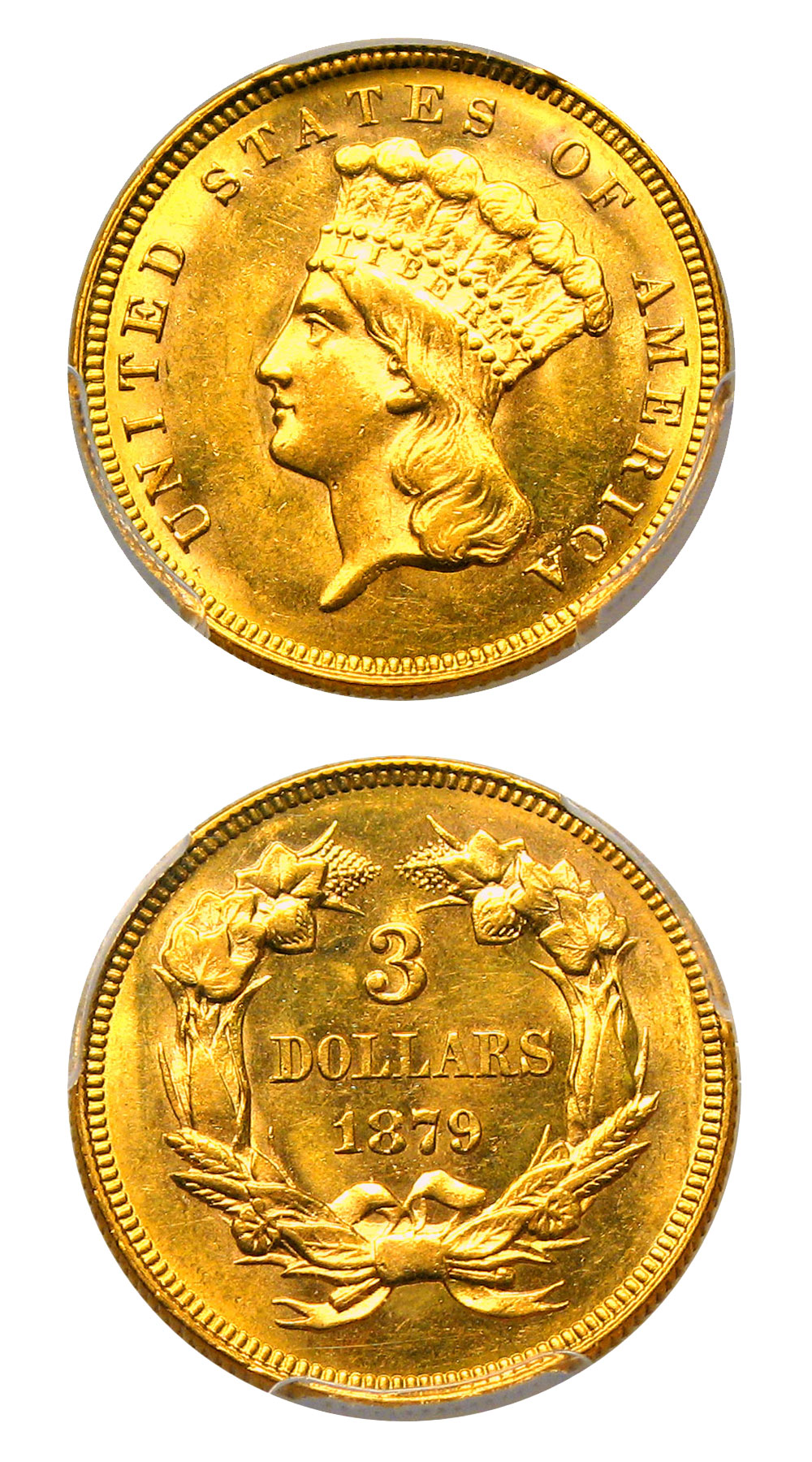 Why we love it: This is the prototypical contrarian offering for DLRC as the Princess $3 gold issues continue to remain quiet as the rest of the coin market starts to subtly improve. We have actually heard of 3-4 new collectors who have decided to dive into the series, but they are just now realizing how challenging some of these dates can be. This is a great coin with nice luster and amazing eye appeal. In fact, it looks nicer than a 63 to us!
Value: AThe Greysheet reflects the wholesale value at $5,025, but this piece is reserved for even less at $4,950 in this week's auction. This is the perfect piece for an advanced collector or the investor who appreciates a potential upward move in value by a nice numismatic item.
---
Until next time, thanks for stopping by and sharing some time with us to browse our Coins We Love.