Coins We Love - July 18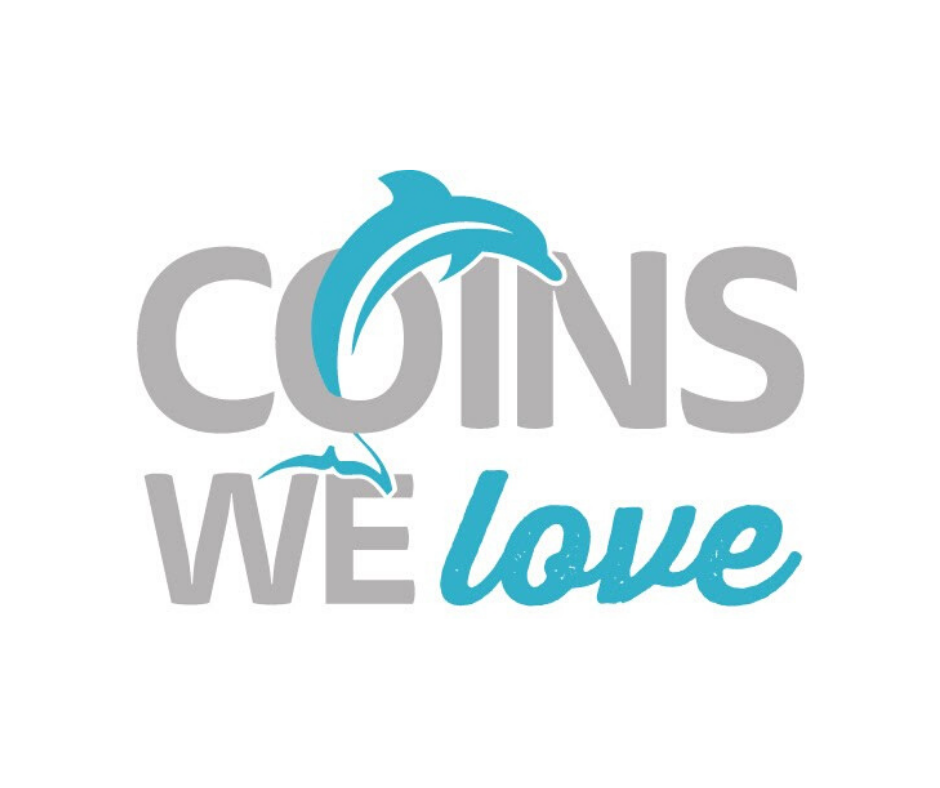 This week's CWL message is really divided into two parts. As promised, we have a Hansen Collection update, but in DLRC-related news, there was a message we wanted to pass along. We made a small tweak to our auction that just started this week, and I wanted to take a moment to explain it. In recent months, we've discussed with many customers, collectors, and friends about our desire for transparency in the coin business. All too many times, we've seen collectors run into issues with being misled on certain issues or surprised by fees, etc. that just didn't seem fair. As a result, we've tried to push our comfort zone a little bit further on the auction side, and we have removed all the hidden reserves from the coins in this week's auction. Whether the coin is consigned, owned by us, or just showed up on our doorstep yesterday (yes that did happen), we've pushed the boundaries and have made everything fully transparent in the bidding process with starting bids and no hidden reserves. So, we hope that you'll appreciate this frank honesty and whether you're bidding or consigning, we hope that the change is something that you'll use as we're now offering not only NO Buyer's Fees, but the lowest auction commissions in the business for sellers!
Opening the Vault: An Update on the Hansen Collection
Registry Set Mania
Quite a bit has been said about the benefits, dangers, and thrills of Registry Sets. While some dealers have based their businesses around the concept, others have done so at first but changed swiftly when things weren't exciting enough, and some people never jumped on board. I'll admit that I was skeptical and never focused (or knew much at all) about them until one of my first conversations with collector (and now my business partner), Dell Loy Hansen. He explained to me what got him back into collecting and how his competitive nature fueled his interest in coins so that he could compete with other collectors. As a result, a Numismatic Giant was born.
Now, I won't lie and say that I'm a Registry Set expert by any means, but I have learned a lot about them and feel comfortable discussing and analyzing them for my use. Are they perfect? Absolutely not. But I do think that they are certainly an important tool in our hobby and their effect on collectors has been fantastic. It has not only fueled competition, but it's given collectors a "goal" to see what they still "need" for their sets and a way to organize their inventory of coins. They have certainly benefited our hobby, and I'm a staunch proponent of them when it comes to the collector.
Given this introduction, the mammoth project that Mr. Hansen has been working on (completing a circulation strike set of U.S. coins from 1792 to Present), you can see why I've had a lot of time to study the Registry Set. The largest set that we have focused on for some time requires over 4,400 unique coins! While the heavy lifting has been done with the rarities, the remaining coins are fascinating when you really think about it. In fact, I was searching for 10 modern coins that simply had not been offered on the Internet in the past year. Why you may ask? Well, with the fact that I could find an example of almost everything else, there must not be an answer. In fact, I could find more 1913 V Nickels for sale than these coins…
The list of missing perpetrators:
2005-D 10c
2008-P 10c
2009-D Guam 25c
2010-D Yosemite 25c
2010-P Mount Hood 25c
2010-D Yellowstone 25c
2009-P District of Columbia (Satin Finish)
2010-P Yosemite 25c (Satin Finish)
2005-P Sacajawea $1
2006-D Sacajawea $1
Clearly, none of these are rarities; however, no one has them for sale either! But, at DLRC, because we buy EVERYTHING, I had a stash of statehood quarters and mint sets that I could go through and pick out the best of each of these. Well, sounds like it'll take some time, but is easy right? Well, I had NO idea that the coins in modern mint sets are all Satin Finish. Who came up with that idea? Do we really need a new type of finish for our mint sets… "thanks a lot U.S. Mint!" Well, as luck would have it, we actually had a roll of 2005-D Dimes, but I had to search for a 2008-P and a 2005-P Sacajawea Dollar. Believe it or not, the 2008-P 10c had to come out of some pocket change from one of the folks at the office, and the Sacajawea was in a bag of coins going to the bank. The search for those final two pieces took over an hour, but we were successful. Of course, we had to get all of these graded as well, but that was the easiest part of the challenge. So, the story of some of the lesser known modern rarities and how they ended up in the Hansen collection is now known.
Sincerely,
John Brush and Your Friends at DLRC
---
Why we love it: A beautifully toned example of this fantastic Seated type coin. With basically no distracting marks and light reddish-rose outer tints, the centers display a pleasant blue. This coin is as nice a dime as we've ever handled, and its story of survival would certainly be an interesting one. Only six coins are graded as such for the entire type making this piece truly of registry quality.
Value: Only six coins are graded as such for the entire type with none having ever sold in auction, this seems like a fantastic value for the long-term collector. It is not easy to value a piece like this being the finest known and in such rare company at this grade level, but we feel our reserve that matches the PCGS Price Guide at $25,000 is quite reasonable.
---
Why we love it: The 1796 Draped Bust Dime is known for being both the first year of issue for 10 cent coinage and for being a desirable numismatic rarity. From a low mintage of just 22,135 coins struck, this nicely toned example is lovely and charmingly original with faint wear and fantastic blue tints. CAC approved and perfect for any serious collector of U.S. Coinage.
Value: The PCGS Price Guide values this coin at $19,000 in AU55 and at $20,500 in AU58. Considering the premium of a CAC sticker proving the incredible surface quality for this grade, we have reserved this piece right in the middle of those two estimates at $19,750.
---
---
Why we love it: A registry quality type coin for the Seated Dime Series with CAC approval. A gorgeous smoky blue and gray tint with super original surfaces. Incredibly pristine and lustrous leaving only a single MS68 of the date graded finer.
Value: The PCGS Price Guide values this coin at $10,000 in MS67+ and at $23,000 in MS68. Considering the CAC sticker's premium and the eye appeal and overall quality that screams 68, we have reserved this stunning gem at just $11,000. Truly a sweet-spot grade right before a sizable price jump.
---
Why we love it: An amazing Registry quality ultra-gem Seated half. Gorgeous rainbow toning with fantastic eye appeal, highlighted by electric blue, red, and orange tones around the rim with light golden tinted centers. Only a single other example is graded as such by PCGS, and this CAC-approved gem is certainly the most attractive example of the date.
Value: This coin, being the finest known example for the issue on top of being CAC approved, defines the phrase "one of a kind" and is incomparable to any price guide. However, our reserve of $19,750 for this finest known ultra-gem Seated half is in our opinion a fair starting point.
---
Why we love it: An absolutely gorgeous example of this popular type coin that is surprisingly tough to find in gem grades. Only a single MS67 is graded as such with another MS67+ example that has survived. This piece is tied with it as the finest graded by either service. Lovely golden obverse centers with light reddish-pink reverse tones cover this lustrous, immaculate ultra-gem.
Value: The finest known example for the issue on top of being CAC approved with the Simpson pedigree proves that this piece is of the utmost quality. In fact, PCGS does not currently record a value on the item. However, our reserve of $7,500 for this finest known ultra-gem Barber Dime creates an excellent value in our opinion.
---
---
Why we love it: A popular and rare historic two-year type coin of the Flowing Hair Dollars. Perfect for the advanced type collector or any enthusiast of U.S. coinage that desires a nice, original Flowing Hair Dollar and like most, cannot afford a 1794. A fantastic AU piece with plenty of remaining luster and light golden undertones that create superb overall eye appeal.
Value: The PCGS Price Guide and CPG Value both have the value set in the $16,000s with PCGS right at that mark and CPG just $300 more. That closeness of estimation from these two reputable sources should bring great assurance to bidders that those are accurate evaluations. Our lovely example is available in this week's auction with the reserve set at just $14,000.
---
Why we love it: A better date Peace Dollar from the San Francisco Mint that becomes especially rare when found in gem condition. This satiny gem example displays pristine, lustrous surfaces that are mostly white with a touch of toning on the rims, which gives this scarce, desirable piece, lovely eye appeal. There is only one example of this Peace Dollar issue graded MS66 at PCGS but there are also four 65+'s.
Value: The CPG and PCGS Price Guide both value this coin at $20,000 in MS65 with the price tag doubling with plus grade and tripling in MS66. A coin that both beats a price jump and could easily find a home in an impressive registry set, we are proudly offering it in this week's auction reserved at just $17,750.
---
Why we love it: A wonderful rarity in the $3 gold Princess series from an original mintage of just 1,468 coins with a survival estimate of just a couple hundred. This coin appears to be proof-like with fields that are absolutely mesmerizing with fantastic mirrors. Along with the lack of clearly visible wear this eye appeal is lovely and unique.
Value: The PCGS Price Guide and CPG Value are nearly in complete agreement with estimates of $21,500 and $21,800. The two most recent auction records come in a bit under these price guides at $18,213 and $18,800. Considering all these comparisons our reserve of $18,750 makes for a great opportunity for such a rarity that has not sold in this desirable grade in almost four years.
---
Why we love it: In this lovely, original near-gem condition with a CAC sticker, this is truly the ideal type coin for the Capped Bust Half Dollar Series. This piece has it all, including nice luster and frosty golden surfaces with beautiful green and blue rim tints. These characteristics give the coin the highest quality eye appeal imaginable for a non-gem.
Value: The PCGS Price Guide has this coin valued at $5,500 in MS64+ and $8,500 in MS65. Considering the CAC sticker's premium, we find our Make Offer price of $4,800 to be a something of steal as this coin truly has the look a full gem.
---
Why we love it: A scarce, early Liberty Half Eagle struck at the popular Dahlonega Mint from a mintage of just 89,678 coins. This lovely AU piece displays solid remaining luster and pretty bright yellow-gold coloring with subtle orange tones. The minimal light, even wear makes this coin true to its grade.
Value: The PCGS Price Guide is accurate on its estimate of $4,750 which, relative to most other issues from this mint, this piece is quite affordable. Right at that amount for just $4,800 via Make Offer, our beautiful slider can be yours. A fair and affordable value for a great piece from the Dahlonega Mint.
---
Why we love it: This date is known for being slightly better when it comes to P-Mint Indian Half Eagles in gem grades, though gets overshadowed by its New Orleans minted counterpart. A gorgeous gem in an Old Green Label Holder with no detracting marks, this coin would rival the technical aspects and eye appeal of any gem example of this series on the market.
Value: For $7,250 via the Make Offer function on our website, this incredible gem Indian Half Eagle can be purchased. Super reasonable as the PCGS Price Guide is a bit higher at $7,500 leaving some wiggle room for potential buyers even with the added desirability of the holder it's housed in.
---
Why we love it: A popular and desirable scarce date Morgan from the New Orleans Mint. This stunner is blast white and full of strong luster on the obverse as the reverse possesses beautiful, original toning that deeply coats the entirety of that side to the coin. One of the desirable low mintages from the popular collector year of 1893, the O-mint gets far less recognition than its San Francisco and Carson City counterparts.
Value: The PCGS Price Guide and CPG Value have the value set just one hundred dollars apart on this coin at $4,850 and $4,750 respectively. That closeness of estimation from these two reputable sources should bring confidence to bidders that those are accurate evaluations. This pretty, toned example is available for purchase via Make Offer for just $4,000.
---
Why we love it: A lovely, lustrous AU example of this scarce overdate Bust Half. Plenty of remaining mint frost combined with its rose-gold tones and such minimal wear make for a nice example of this super desirable grade. Only about one thousand of this overdate are thought to exist with just 15 estimated in mint state, in which this piece is a close as it gets to being in that fully uncirculated club.
Value: A tough coin to value as an early overdate, the PCGS Price Guide shows its respect for the issue with an estimate of $6,500. Although, we think that's too generous and proudly offer our example for quite a bit less at a best price of just $4,800 through our Make Offer function.
---
---
Why we love it: The "Closed 3" Variety of this Indian Cent issue is far scarcer than its "Open 3" counterpart. This gem Red Brown example is at least 90% red, making it a fantastic value considering we believe it well could have received the Red designation. That along with its pristine surfaces that are covered in plenty of luster make for lovely eye appeal.
Value: The PCGS Price Guide sits at $4,000 and CPG at $4,250; however, our example is available for direct purchase at just $3,600 via Make Offer. That is a sizable discount off both price guides for this beautiful nearly fully red gem example of this scarce Indian Cent Variety.
---
Why we love it: A highly desired well-known key date to the Liberty V-Nickel Series that gains fair attention across the numismatic spectrum. This example, as it is a lower grade, is a fantastic opportunity to acquire this popular key date for an affordable price. Completely original and is true to the VG grade in all aspects.
Value: The PCGS Price Guide has this key date V-Nickel valued at $260 in VG-08. It is available for purchase at the low price of just $225 via Make Offer, making an already affordable key date an even better deal.
---
Why we love it: This is a popular and somewhat scarcer S-Mint issue from the Barber Dime Series. This pretty, lightly golden toned example features strong luster with pristine near-gem surfaces that show limited marks. The eye appeal is completely ideal as the quality and originality you'd expect from a near-gem is all there.
Value: The PCGS Price Guide has a value set at $950 for this pretty near-gem Barber Dime without factoring in a premium for its CAC approval. Available for Make Offer at just $825, this fantastic Dime can be acquired for hundreds less than PCGS's evaluation even with a CAC sticker.
---
Why we love it: A CAC approved choice uncirculated example of this 20-Cent Piece type coin that is highly desired among all collectors of U.S. coinage. This coin features light toning mostly on the reverse that is overtaken by the coin's blazing luster. Premium eye appeal for the grade level to say the least as the marks come in surprisingly minimal amounts on this piece.
Value: The PCGS Price Guide has this incredibly desirable type coin valued at $1,150. It is available for purchase at just an even $1,000 via our Make Offer function. We find this price point to be an excellent value for the buyer considering the desirability of the series and that CAC gave it a sticker.
---
Why we love it: A fascinating lot of twenty stunning, lustrous gem Franklin Half Dollar type coins. All the pieces display pristine mostly white gem surfaces that feature well-struck devices, few blemishes and strong luster. This is a great opportunity to acquire these attractive Franklin Halves for a fair price.
Value: Valued at a combined $560 by the PCGS Price Guide, this lot of gem Franklin Halves is available in Auction #1075 at No Reserve and will go to the highest bidder!
---
Why we love it: A rare Type 2 issue Gold Dollar from the popular Charlotte Mint. This choice AU example possesses subtle remaining luster along with yellow-gold coloring and light even wear. Those characteristics, combined with the strong strike and incredibly crisp details in the devices, make for nice eye appeal for the grade. From a low mintage of just 9,803 coins struck.
Value: The PCGS Price Guide is not even on this planet with its $14,000 estimate, although the CPG Value of $10,600 is far closer to earth. Our NGC graded example is available for purchase via Make Offer for just $8,000, making this a fantastic value for a choice AU example of this issue.
---
Why we love it: A popular and scarce early CC-Mint Double Eagle with blazing luster and frosty, nearly proof-like surfaces. This grade is surprisingly desirable for this issue as the eye appeal is uniquely beautiful, and there are none in existence graded finer than MS62 at PCGS with a considerable price jump. This coin comes from a lower original mintage of just 138,441 coins struck, in which few have survived.
Value: This low mintage coin is valued at $14,500 by PCGS, with a CPG value of $15,700. Available via Make Offer for just $12,250, that is a great value for this scarce, early CC-Mint Double Eagle with gorgeous, flashy luster.
---
This week's Coins Our Employees Love is our fearless leader, John Brush!
Here's what he said about the coin he loves: "Now that we're in the middle of summer, it only seems appropriate to bring up the fact that my Atlanta Braves are in first place in the National League East. As a baseball fan of many years, when this coin was introduced, it really struck a chord with me. The design elements of this piece and the pure artistry are truly unique when it comes to U.S. coins and that along with my affinity for the game has always drawn me to the Baseball Hall of Fame commemoratives."
Value: Offered via Make Offer for $85 this piece of sporting and numismatic memorabilia is a popular item amongst collectors and non-collectors alike.
---
Check out all of the available "Coins We Love" from past newsletters