Coins We Love - July 21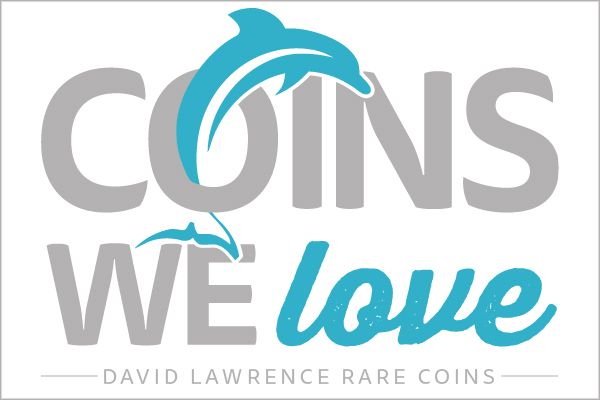 It's been a busy week at DLRC: recovering from the Whitman Baltimore show, readying ourselves for the upcoming ANA World's Fair in Anaheim, and buying and selling coins in our office in Virginia Beach. No two weeks are the same at DLRC, and we are thankful for that, even if it means a few extra hours of work over the normal week. While we ready a few hundred new pieces for the website, we hope that you enjoy this sampling of numismatic items.
Sincerely,
John Brush and Your Friends at DLRC
---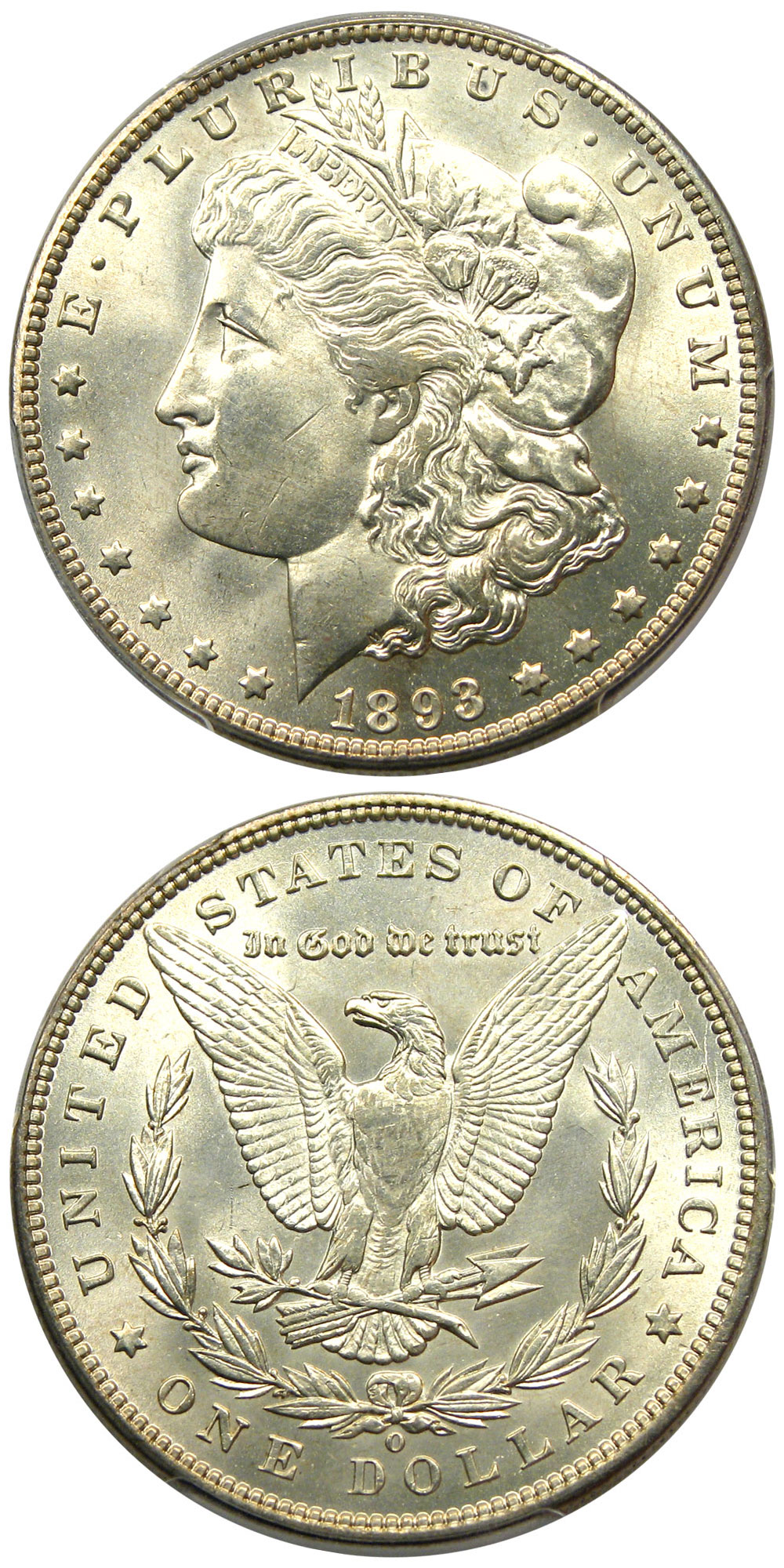 Why we love it: The 1893-O Morgan is often upstaged for the year because of the perennial favorite 1893-S issue; however, this coin is actually much tougher to locate in mint state grades than you would think. What is more interesting is how prohibitively rare this coin is in gem condition of which there are only 9 coins certified (8 in MS65, 1 in MS66). This MS64+ specimen from the famed California Collection is the final stop before you are well into six figure territory for the next grade.
Value: The PCGS Price Guide reflects a value of $22,000, whereas a MS65 last sold in 2012 for nearly $150,000. This is a superb example with what we think is a VERY reasonable reserve of just $23,750.
---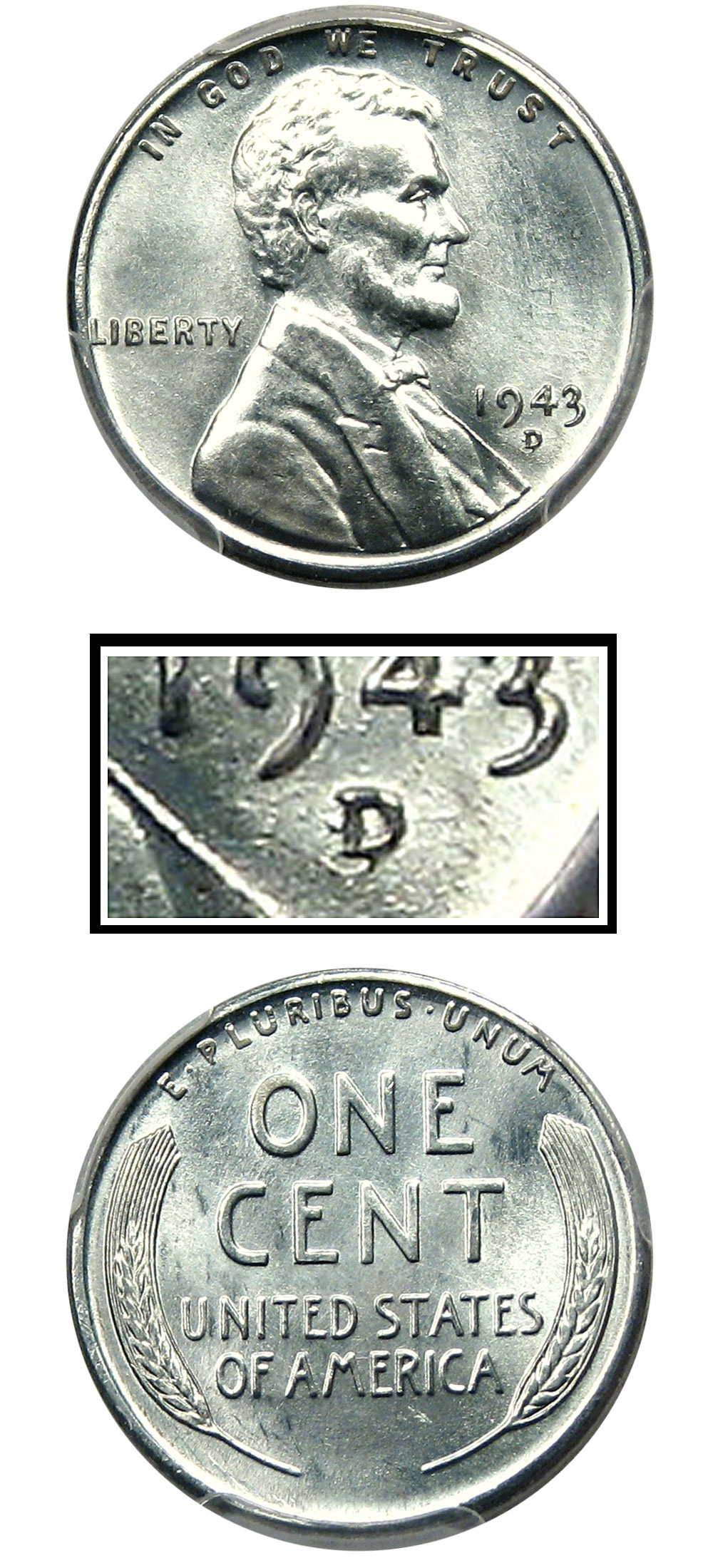 Why we love it: The 1943 steel cent issuance has always sparked the intrigue of coin collectors and general public alike; so when you add in the repunched mintmark variety to a top condition coin, a rarity is made. The bold "D" repunched over "D" mintmark is visible with the naked eye, and its clean surfaces and lack of spotting will make it a perfect candidate for the registry collector.
Value: One of our favorite dates in the Lincoln set, the steel cents of the 1943s have always brought about instant recognition from collectors and non-collectors alike. Our last offering of this date and grade was in 2013 when we auctioned an example for $15,000 and previously in 2012, when one sold for over $18,000! This piece is reserved for a very reasonable $11,000 in this week's auction, and we think that it's an excellent opportunity for long term value as the market seems to gradually recover.
---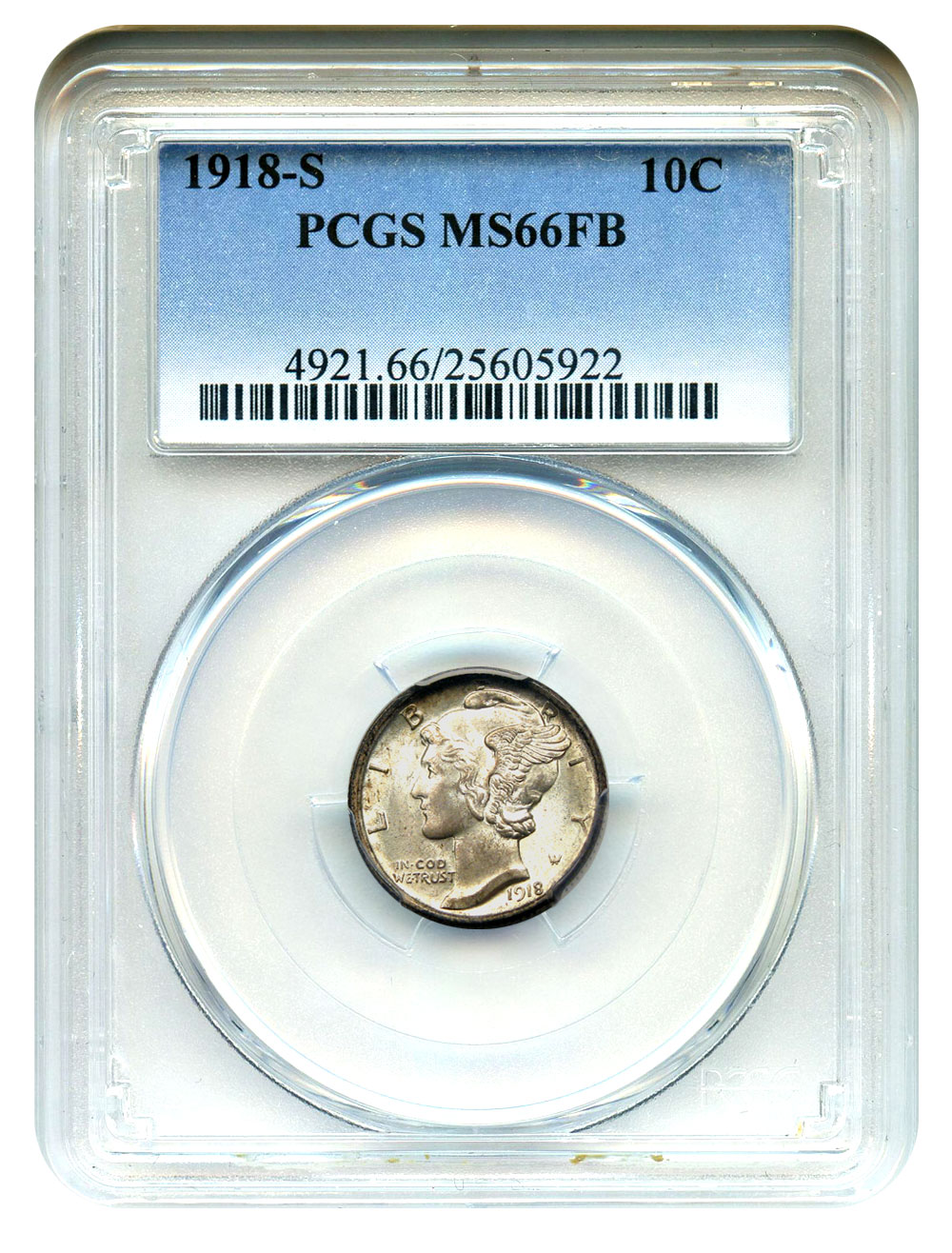 Why we love it: The 1918-S Mercury dime is an issue that rarely comes with Full Bands, as evidenced by the less than 200 certified coins with the designation in all grades from the original mintage of 19,300,000. It is also an exceptional condition rarity in grades over MS65. This present example, an MS66FB, is one of only 21 coins in the grade and is only bested by two other examples. Clearly this coin is destined for a high end registry collector.
Value: In auction this week with a reserve of $21,500. A truly intriguing piece with recent comparable sales for a CAC-stickered example for over $37,000!
---

Why we love it: This duo offers two varieties of the highly popular restrikes of the legendary 1776 Continental dollar. The copper variant, HK-853, was commissioned in 1876 in commemoration of the American Centennial by noted numismatist Professor Montroville Wilson Dickeson, a medical doctor that spent most of his time studying archaeology and antiquities. This medallion should not be confused with the later Bashlow restrike from the 1960's and is distinguished as such by the stronger striking definition, particularly noticeable in the denticles. The second example, HK-854a, was a white metal medallion commissioned by Q. David Bowers in 1962 when he ran Empire Coin Company. Both of these examples certified in MS65 are of excellent quality and not plagued by the heavy spotting usually seen on both white metal and copper issuances.
Value: With recent sales records around $1,000, this truly collectible set is available for just $950 via Make Offer this week. While the actual Continental Dollar may not be affordable for most collectors, this is the perfect set for display and conversation.
---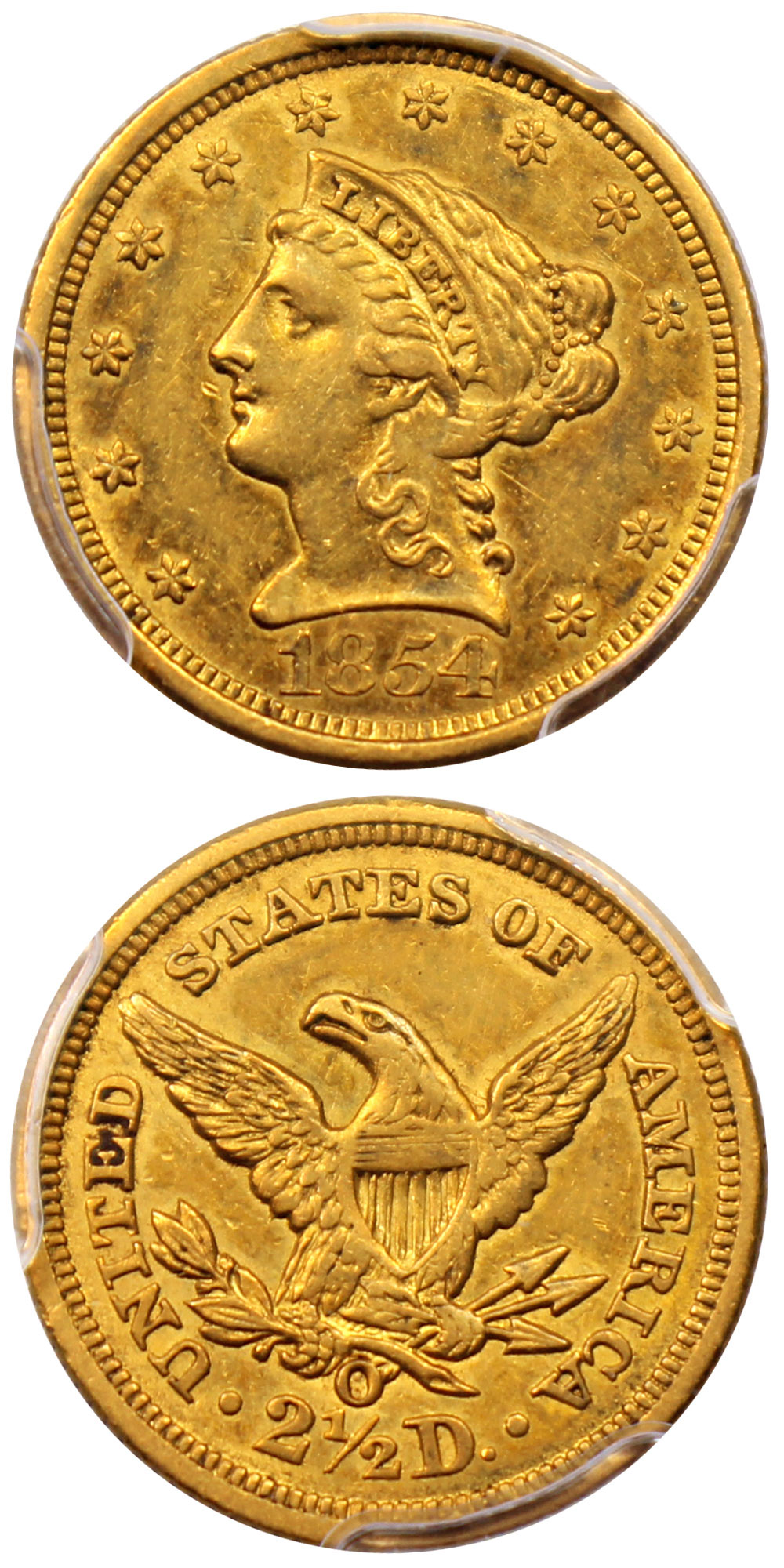 Why we love it: The $2.50 Liberty's from New Orleans have been highlighted a few times in the newsletter for some of the best values around, and this coin is no different. Although the coin comes from an original mintage of 153,000 coins, there are less than 100 coins that are certified in grades higher than this specimen. Pleasing "old gold" surfaces are found on this coin with no significant contact marks that you expect for such a highly used issuance. This nearly new example offers a sensational price point for the astute numismatist, a situation that is becoming increasingly difficult to locate in today's marketplace.
Value: A great example of an underrated New Orleans issue, it is available for just $950 via Make Offer this week, a 30% discount from the PCGS Price Guide Value of $1,250.
---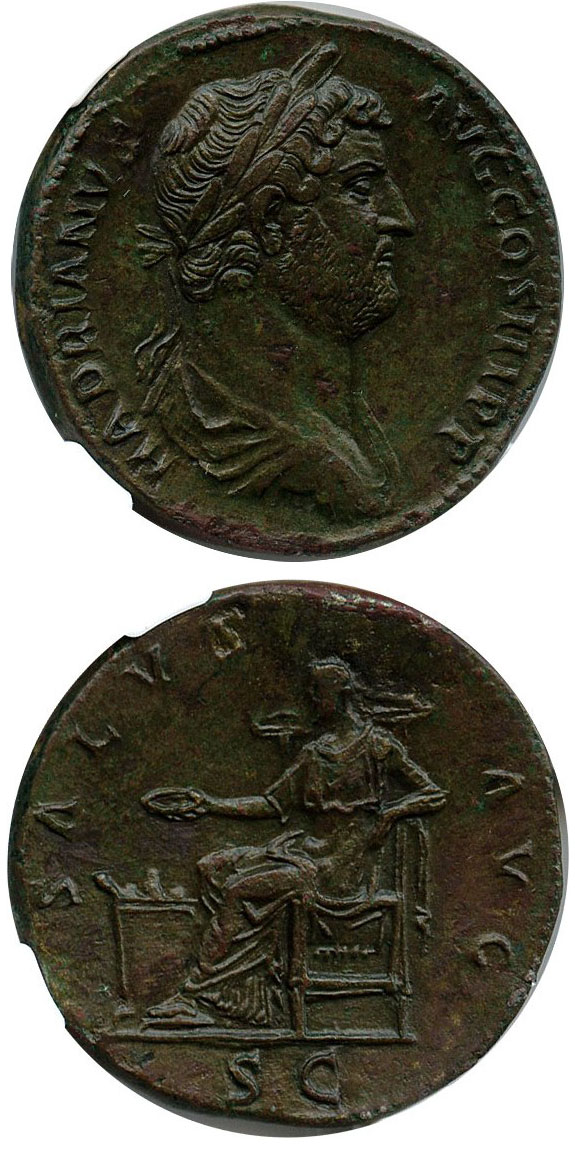 Why we love it: Walls have long been important for protection and one of the most popular ones was the one constructed by the Roman Emperor Hadrian was a well-respected Emperor from 117-138 AD and was best known for rebuilding the Pantheon and for constructing a wall in England to protect the Northern boundaries of Brittania. The actual coin is an attractively large and wholesome XF with fantastic details, especially on the obverse.
Value: Available this week via Make Offer for $2,400, this is the perfect example of numismatic history from nearly 2,000 years ago for the interested collector.
---
Until next time, thanks for stopping by and sharing some time with us to browse our Coins We Love.