Coins We Love - July 28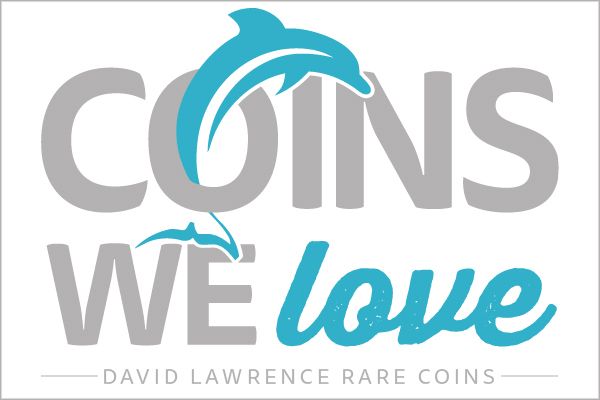 It's our goal at DLRC to source fresh, new coins from as many sources as possible, and our relationships with our customers and other dealers allow us to gain a foothold into some of the nicest coins possible. This week I found myself imitating Planes, Trains, and Automobiles by traveling to the CAC office in New Jersey to drop off some submissions and acquire a few new pieces, and then to the Big Apple where I met with a few customers, before shifting my mindset to lot viewing for the ANA Auctions in the coming weeks. While this is just an example of what we do between shows, it gives you a glimpse into what it really takes to come up with so many high quality offerings.

Next week we begin out travels to the ANA in Anaheim, and if you're planning on attending and see something of interest on our website this week, please give Matt or Jason a call in our office and we'll be sure to bring it with us to the show. Thanks for reading and please don't hesitate to call or email if we can be of service!
Thanks,
John Brush and Your Friends at DLRC
---
Why we love it: Early Walking Liberty Halves in gem condition have long been desired by beginning and advanced collectors as they simply don't present themselves very often. We were able to purchase this coin at the recent Whitman Baltimore Expo from one of our favorite dealer-friends with whom we get a "first shot" at their inventory, and this coin stood out to us and screamed "I should be a Coin We Love!" Indeed, the talking coin won out, and we acquired it and are proud to offer it this week.
Value: The PCGS Price Guide estimates a value of $31,500 for a high-end example, and this piece is the prime candidate for such an estimate. With the Greysheet "ask" price set at $28,500, we are offering it with a reserve of just $28,750, and we hope that someone else will appreciate it as much as we did!
---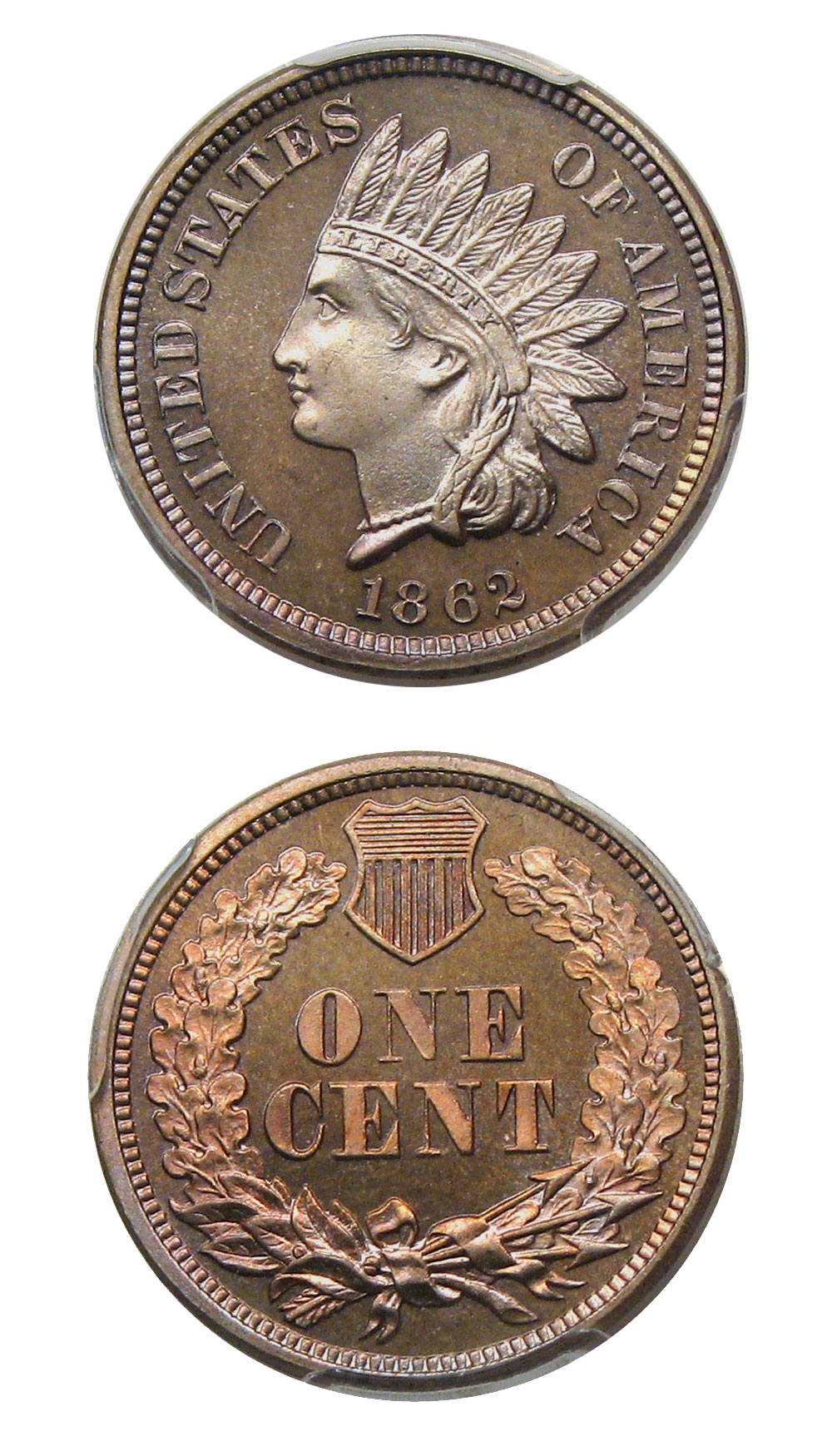 Why we love it: From a mintage of 550 coins, this is the nicest copper nickel Indian cent proof that we have handled in recent memory. The perfect original shades of apricot and purple highlight the deep mirrors and cameo contrast, and the surfaces are free from the usual speckling from improper storage conditions that are typically seen. Truly a magnificent gem!
Value: The PCGS Price Guide reflects a value of $5,750 for a piece without a CAC certification. Being that there is only a single piece graded finer (Proof 67) that has never appeared in public auction, we think that this piece is a truly undervalued specimen for just $5,250 via Make Offer this week.
---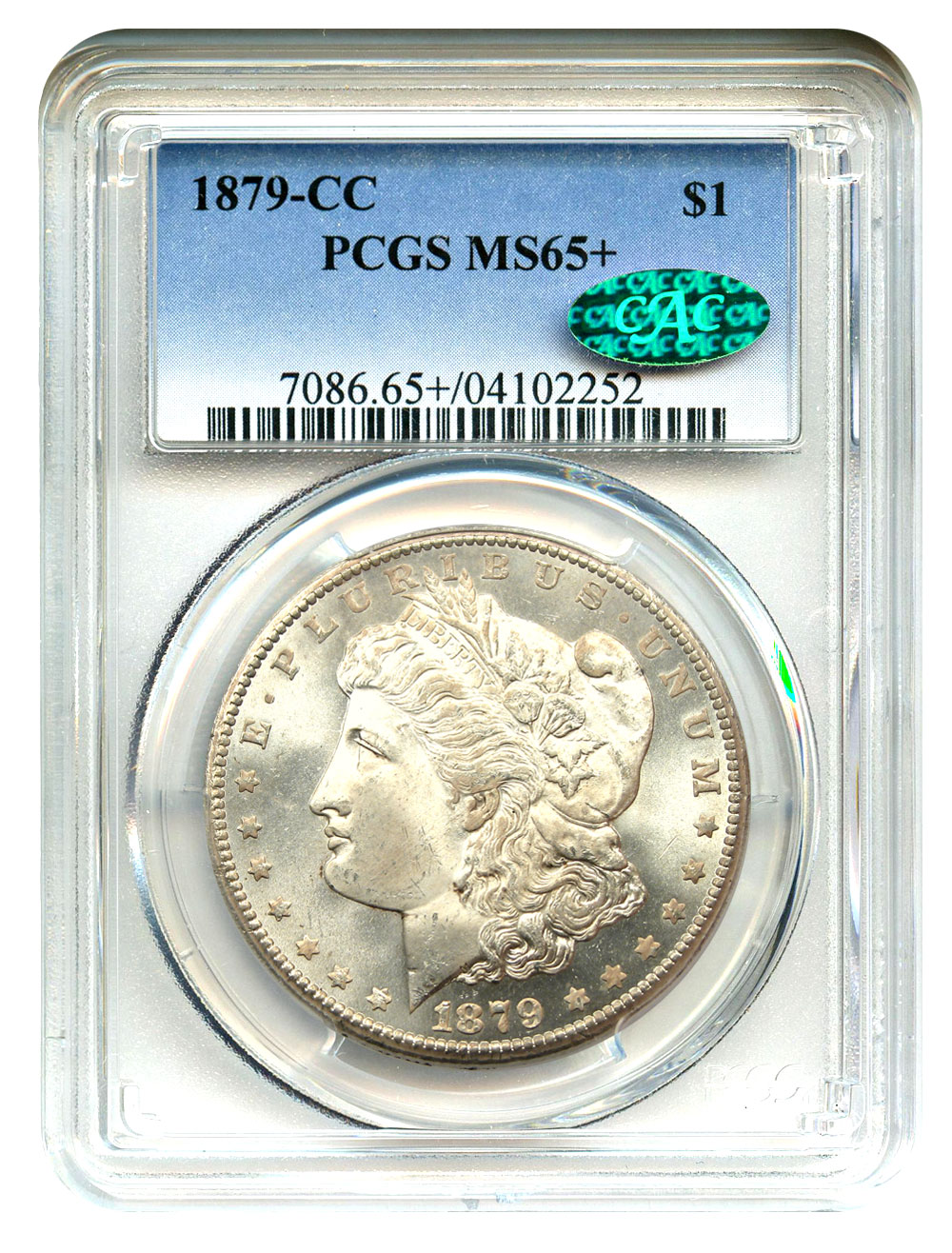 Why we love it: This Key Date Carson City Morgan Dollar is new to the market and exhibits a genuinely "fresh" skin with fantastic surfaces. Purchased from a long-time collector through an intermediary, we were amazed when we got the coin in-hand. This is exactly how a nearly 140 year old Morgan Dollar should look!




Value: The last CAC'd MS65+ example sold for nearly $50,000 in December 2014. This piece is reserved for a very reasonable $47,500 in this week's auction and is destined for an advanced collector who appreciates a truly original item!




---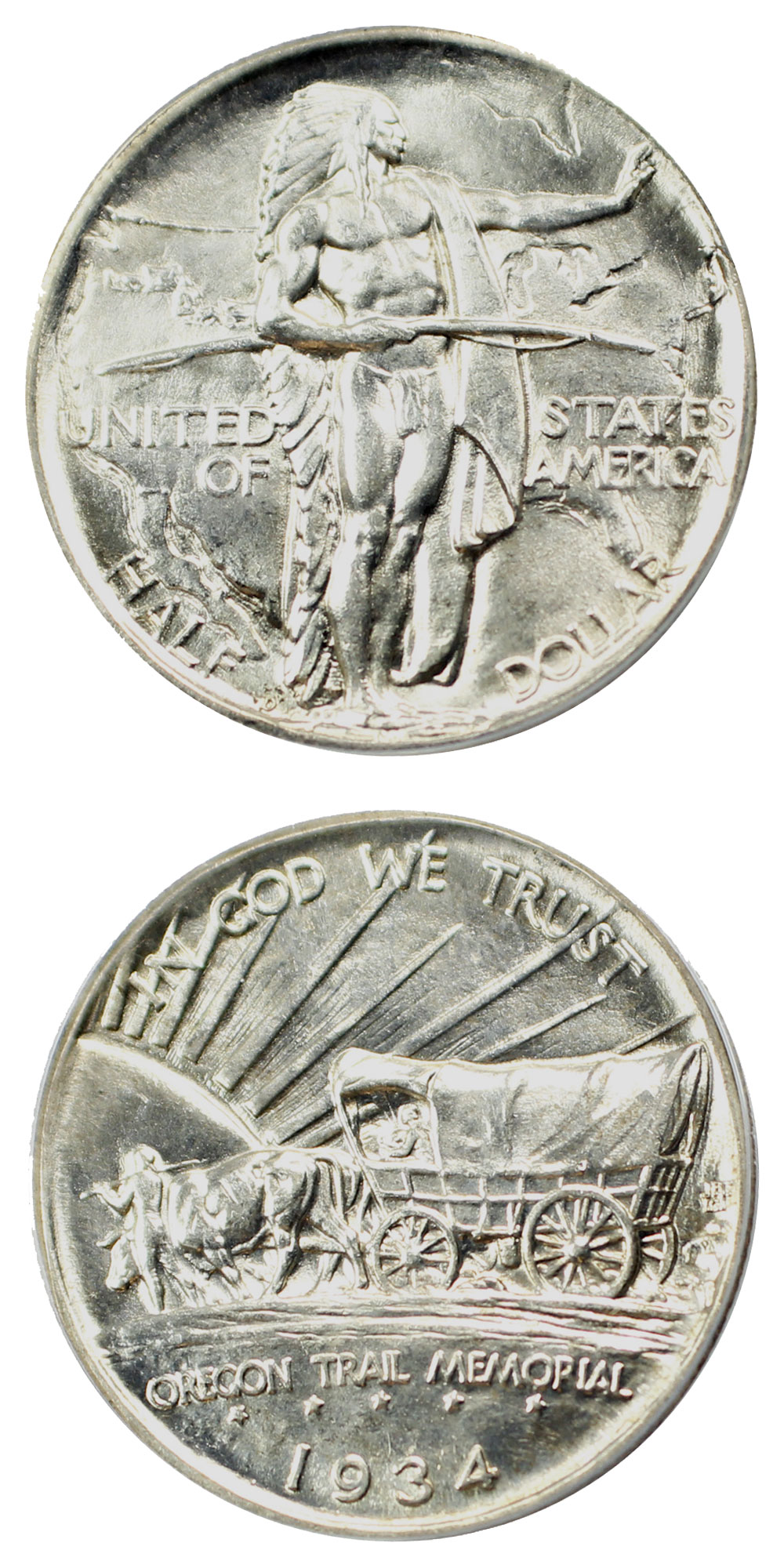 Why we love it: While we aren't heading down the Oregon Trail next week, we are visiting the state's Southern neighbor of California! We thought that this lustrous, flashy gem would be a great piece to remind us of the beginnings of westward travel.
Value: This gorgeous piece is available for just $300 via Make Offer this week and would be an outstanding start for a collector with their eyes set on a Classic Commemorative set.
---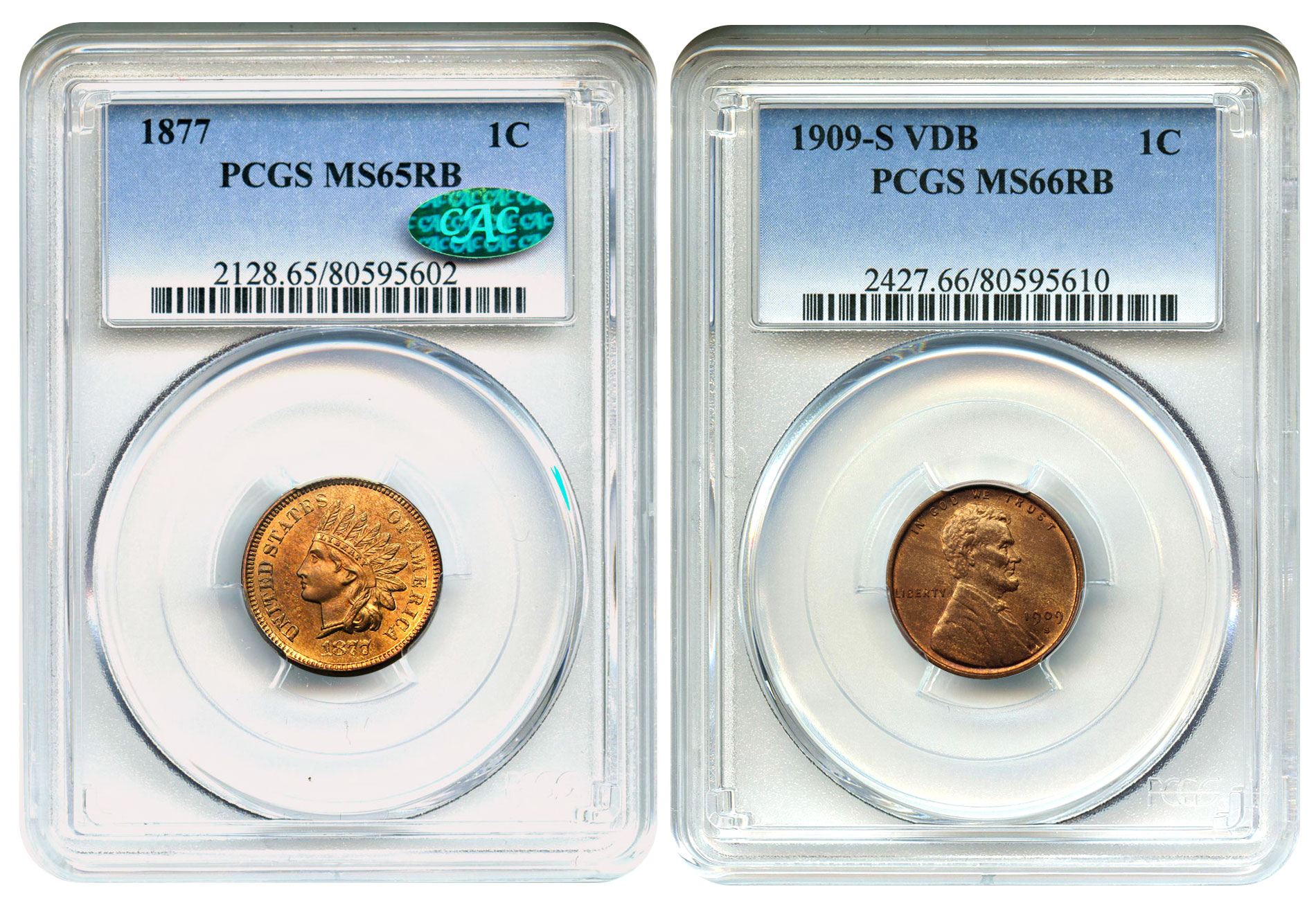 Why we love it: These two gem key date cents are running separately in this week's auction with a special reduced reserve in anticipation of the upcoming ANA show.  Both pieces are absolutely stellar items with great eye appeal and are amongst our favorite picks for this week's CWL.
Value: The 1877 1c is running with a reduced reserved price of just $13,500 and the 09-S VDB 1c has been lowered to $4,750 as part of our special enlarged Vault Value offerings this week.
---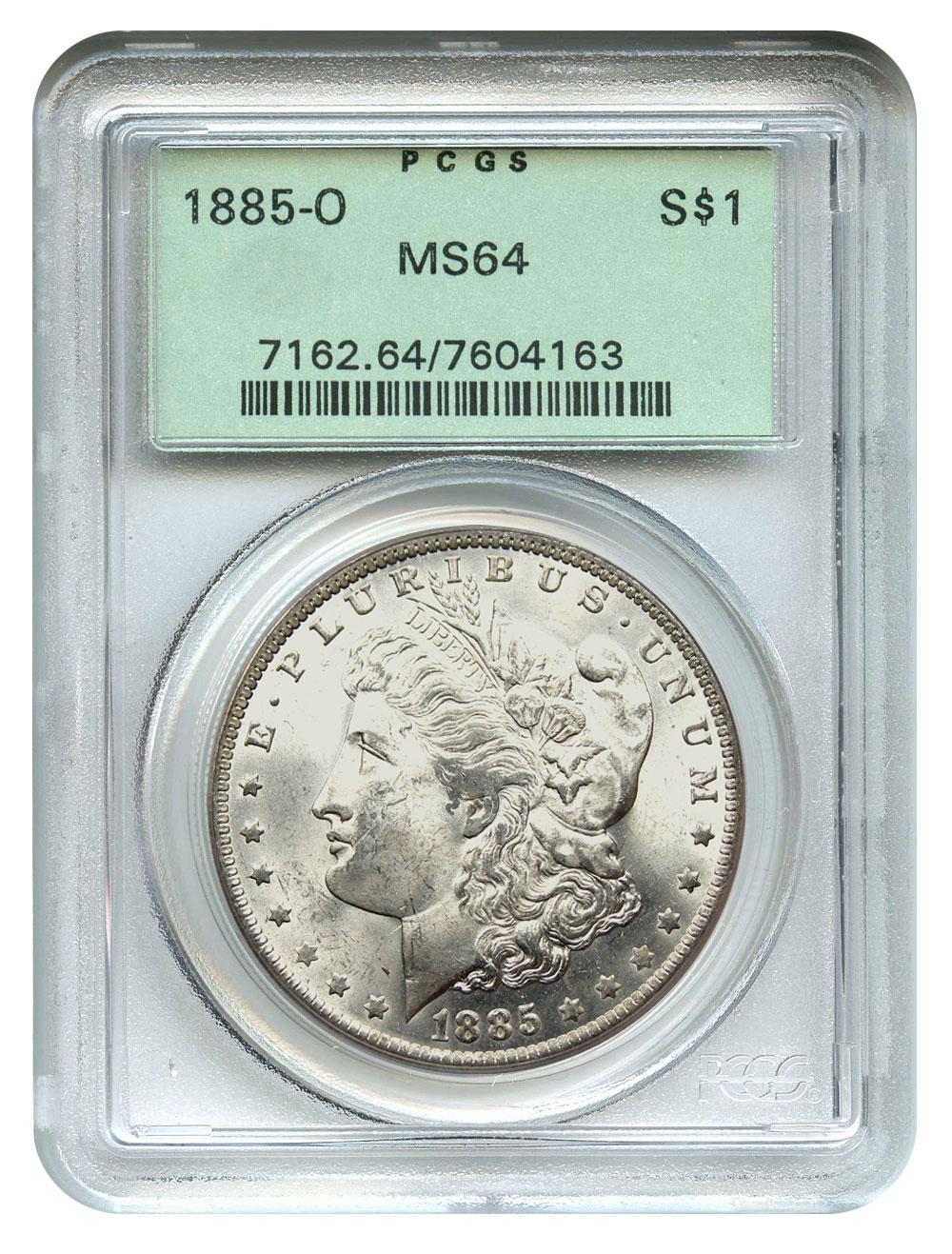 Why we love it: Many collectors value the Old Green Holders from the earlier generation of PCGS grading, as the grading standards were quite a bit more conservative during this period in the early 90's. We were able to purchase a large collection of these from a long time customer and have several different dates available, all in MS64 condition.
Value: Perfect for the investor that appreciates quality, we can offer these dates in quantities of 1 or 100 at $75 each this week via Make Offer. If you buy 100, we'll even include PCGS boxes for your order! Email us at coins@davidlawrence.com for that special!
---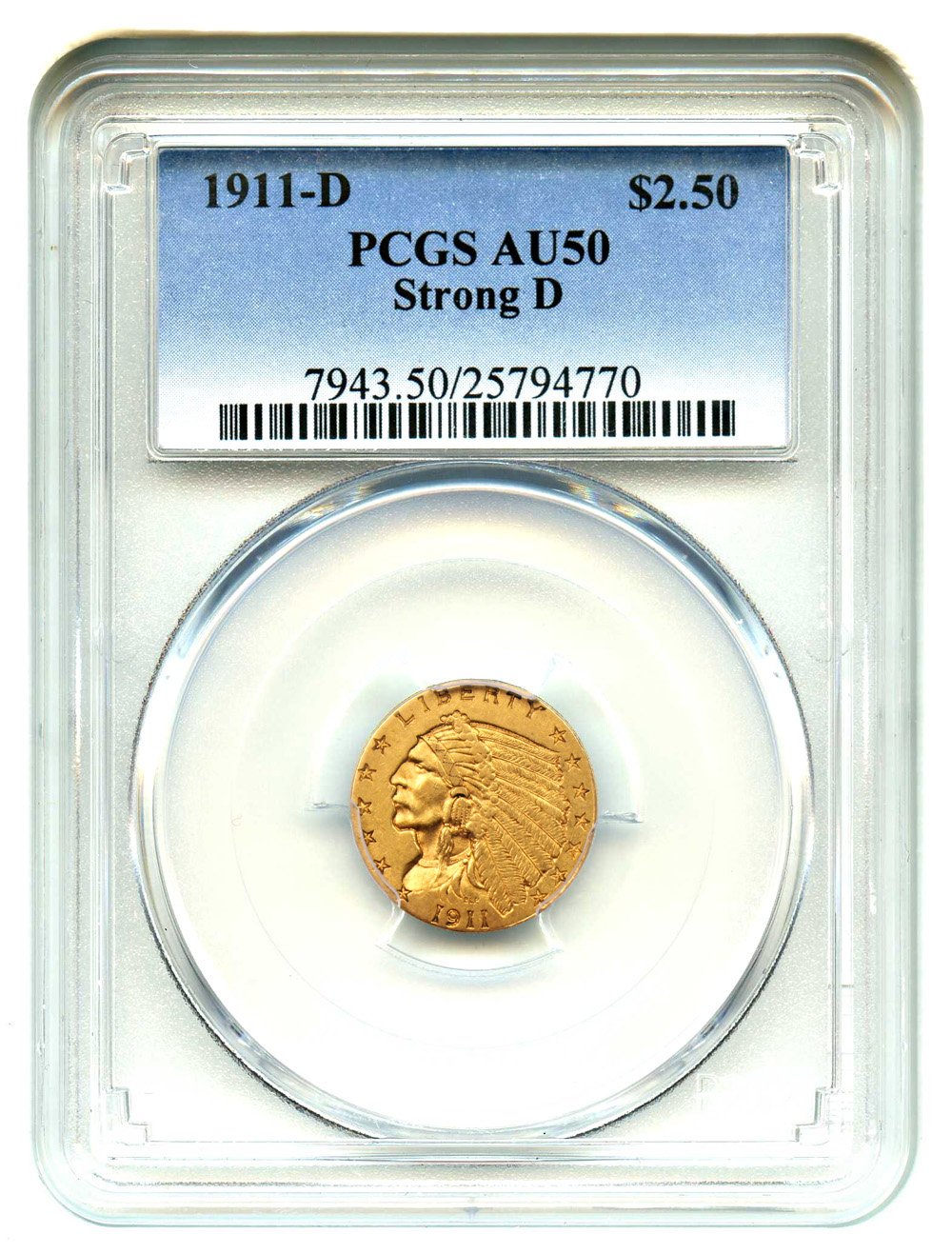 Why we love it: This key date Indian Quarter Eagle is a lovely, lightly circulated piece with nice luster. Long popular amongst investors, the Indian Quarter Eagle set is the most affordable 20th Century gold collection to put together, and the 1911-D is often the hardest piece to locate.
Value: Just 2-3 years ago an AU50 example of this date would bring over $5,000. The levels have adjusted downward into a much more affordable range, one where we actually view the coin as being undervalued. Available this week for just $3500 via Make Offer, it's a great deal for $150 less than the Greysheet bid price!
---

Why we love it: The 1971 proof Lincoln cent is far from a rare coin, but in Proof 69 RD Deep Cameo, it is nothing less than an exceptional grade rarity. A number of factors contribute to this: first, the Mint at the time was not as particular about making sure the dies were finished with the correct cameo contrast when striking the proofs, so the vast majority of these coins are at best found with a contrast that brings "Cameo" designations. Second, the Mint's packaging used for the sets were less than airtight, so a large majority of the coins have suffered a deterioration in the color of their surfaces and spotting that comes from environmental factors. Third, a large amount of the coins were also not as carefully packaged, so they already inherited hairlines or contact marks that would preclude a Proof 69 grade. When you combine all of these factors, it makes sense that this coin is so exceptionally rare.
Value: PCGS has certified a mere 6 coins in Proof 69 RD Deep Cameo with none finer. Reserved for $18,500 in this week's auction, it is likely the only chance that the advanced Lincoln collector will ever have to acquire such a grade.
---
Until next time, thanks for stopping by and sharing some time with us to browse our Coins We Love.