Coins We Love - June 1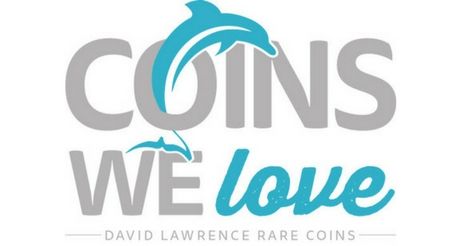 Despite the shortened week due to the holiday, we have been plugging away setting up another auction and preparing for the summer. We're pleased to offer another fantastic CWL with several key date highlights and some other numismatic rarities. Next week we will be setting up at the Long Beach Coin Show for the first time in about 12 years. Gary and Mike will be in attendance at our new home at table #421 from Wednesday through Friday. We won't be around on Saturday due to some personal obligations, but we hope to be even more loyal in the Fall version. If there's something you'd like us to bring or you just want to make an appointment to meet with us, please don't hesitate to let us know. We're looking forward to expanding our footprint to the west coast once again!
Sincerely,
John Brush and Your Friends at DLRC
---
Why we love it: The 1908-S Indian Cent marks the first cent that was produced from a mint other than Philadelphia. One of the key dates in the series, it's an easy acquisition in lower grades, but a coin in gem quality or finer can become difficult to find. This piece is particularly one of our favorites as the color and eye appeal are absolute amazing!
Value: The PCGs Price Guide is published at a value of $6,250 with auction records typically in the high $4,000s for decent-looking pieces. This example is offered with a reserve of $4950 in this week's auction and is sure to catch a few eyes!
---
Why we love it: The Granddaddy of Mercury Dimes, the 1916-D is a legendary rarity from the 20th century. While many Dansco albums were left with but a single hole in previous generations, the 16-D continues to be a popular rarity, even amongst non-collectors. This amazing gem is one of the nicest we've offered in quite some time and is far nicer than a PCGS MS66FB that we recently sold. While it's not the most affordable piece, it is certainly deserving of a home in the collection of a discriminating collector.
Value: Another example with a CAC sticker has not been offered in three years, whereas a MS66FB recently sold for $94,000. The CPG reflects a value of $52,000, but we'd chase another one if it were offered in that price range. This spectacular offering is available in this week's auction with a reserve of just $54,000.
---
Why we love it: This piece comes from a legendary hoard of Morgan Dollars from the Redfield Collection. Accumulated by LaVere Redfield, a shrewd investor from Nevada, the coins were found behind a false wall in his house after his death in 1974. The hoard was famously auctioned and won by Steve Markoff of A-Mark Corporation for $7.3 million. Due to the large quantity of coins, the coins were slowly released into the marketplace by several major marketers, including Paramount International. This coin comes from that distribution channel and is a popular issue simply due to the holder. It is unusual to find such nice quality pieces in these holders, as most of the higher grade specimens were cracked out in the past.
Value: he typical 1899 $1 has a CPG Guide of $1,000, but pieces from this hoard have historically carried a large premium. That being said, this coin is available for a very reasonable $1,000 via Make Offer this week as part of our discounted CWL offerings.
---
Why we love it: A low mintage issue of just 53,600 pieces, the 1887 is a very scarce example in higher grades. In fact, only 11 pieces are graded finer by both services combined. An unusually nice issue signified by the coveted CAC sticker, this is an extremely high caliber offering for the date.
Value: A CAC example has never sold via public auction according to our research, but the PCGS Price Guide reflects a value of $2,450, with a private wholesale transaction we can attest to at a price of $2,250. With all the data available to us, we're surprised at the distinct lack of information, but we are proud to offer it for what we believe to be a very reasonable $2,100 via Make Offer.
---
Why we love it: This is an absolutely gorgeous coin. With just a hint of gold, this piece is 95% white and the luster is breath-taking. We love the rarity and the fact that it's tied for the nicest one graded!
Value: Tied with 13 others as the finest known, this date consistently brought over $15,000 just a year ago, but has settled to the more modest levels in the $12,000 range recently. The CPG lists the coin at $13,800, which seems perfectly in-line with recent transactions. The PCGS Price Guide sits at $16,500, but we're happy to offer it at the cheapest level that we have seen for $11,500 via Make Offer this week.
---
Why we love it: A true MS67 is a very tough coin to find. Most of these hail from the famous Wells Fargo Hoard, where over 10,000 high-quality pieces were released in the early 1990s. Untouched since 1917, these coins were initially designated as a World War I debt payment. Most of these issues have long left the market, and we haven't been offered any in well over a year. However, we had the opportunity and are proud to offer this piece of numismatic history.
Value: The PCGs Price Guide sits at $6,500, but we are offering this example with a reasonable reserve of just $6,250 in this week's auction.
---
Why we love it: The 1860-D is the penultimate date from the Dahlonega mint, an estimated mintage of just 1,566 pieces, of which only 90-100 are believed to survive today! Pretty reddish-gold tints highlight this lovely survivor.
Value: The most recent sale, just over a year ago, brought $10,575 in auction. We're happy to offer it at a slightly more reasonable price in auction this week with a reserve of $10,250. The CPG reflects a value of $10,800, so this seems like a nice value for a superb AU coin.
---
Why we love it: One of the scarcer classic silver commemoratives, the Missouri hails from a mintage of just 15,428 pieces. A lovely design of a pioneer that typically comes with an unattractive haze, this coin is quite nice and lustrous.
Value: The PCGS Price Guide reflects a price of $800 with the CPG sitting at just over $840, we are happy to offer this coin at just $700 via Make Offer.
---
Why we love it: A beautiful post-war issue, the 49-S is an underappreciated date in such high grades. Surprisingly only five pieces have been graded finer by NGC.
Value: Either piece is available for just $185 via Make Offer this week. A fantastic value for a scarce Registry-quality issue.
---
Until next time, thanks for stopping by and sharing some time with us to browse our Coins We Love.
Check out all of the available "Coins We Love" from past newsletters