Coins We Love - June 15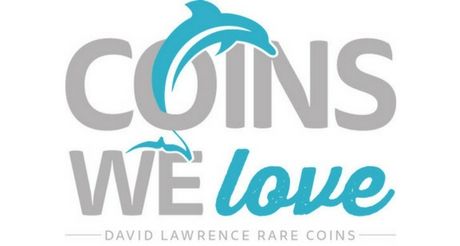 Why do we love coins?
We as numismatists by nature, are intrigued with the challenge of building and hopefully completing collections. The desire to collect things is largely inherent in most men. If you love coin collecting, I can assuredly say that you (like us) have other collecting interests as well. "For men in particular, the image of the hunt as both a search for game and a form of game imbued collecting with an air of masculinity that legitimated it as an expression of superiority in a Darwinian world." - Steven Gelber, Hobbies
Collecting provides feelings of pride and ownership that are even greater than owning other items, because we know what we have is at least somewhat unique. The enjoyment of ownership in coin collecting can be broken down into several personal values: beauty recognition, historical appreciation, wealth accumulation and investment. Each collector sets different ratios of importance to each of these factors, which in turn makes each collection personal and unique to the individual owner. The bottom line though is that we love coins for a combination of all of these reasons.
I am a collector at heart. Growing up I collected stamps, coins, hot wheel cars, pocket knives, sports cards, vinyl records and many other items that I could assemble, sort, catalog, admire and have fun acquiring. For me, the thrill of the chase and satisfaction of finding the perfect fit was (and is) my main reason for collecting. Although I have many personal collections from my younger years, collecting coins is the one passion that has outlasted all others. Partially because it's now my profession, and I have been fortunate to have handled many thousands of rare coins over the years and learned so much more about numismatics as a coin dealer.
While it's a profession that is unusual to most outside of the hobby, it's something that takes my personal interests and allows me to utilize them in a professional manner. Why do I love coins? It's simply part of my nature, but the more I work with them, the greater the appreciation I develop for the beauty and preservation of these historically significant pieces.
Sincerely,
Jason Smith and Your Friends at DLRC
---
Why we love it: Famous key date with nice and original surfaces. Total pop of 65 graded in AU50 at both services, but just one example of eight to gain CAC approval.
Value: With non-CAC auction records ranging between $8,500-$11,500, this coin reserved at $10,000 seems very reasonable and should garner plenty of attention in this week's auction.
---
Why we love it: The image does not do this coin justice. Gorgeous piece with fantastic mirrors with light rose and gold reverse toning. Easy to love this one!
Value: Proof Morgans move quickly for us. Reserved at $7,650 in this week's auction, this beauty should find a new home fast.
---
Why we love it: The Oregon Trail Commemorative has a marvelous design and will always be a favorite of mine. Classic commems are readily available, so finding high-grade and CAC approved examples is really the key which makes collecting them more fun
Value: Only eight pieces graded higher at PCGS that trade for over $6,000. This 67+ is probably the highest you'll find and much more affordable at a reduced price of $1,100 via Make Offer.
---
Why we love it: Another favorite design of mine, the Texas Centennial Commemorative. Like the Oregon Trail, it is simply a stunning design paying tribute to an important event and period in American history. This particular example is a blazing white beauty!
Value: While MS66's are abundant for this year, finding one with a Gold CAC sticker is next to impossible! If you're interested in making your classic commem collection more unique, this is the coin for you. Reduced this week to $675 through Make Offer.
---
---
Why we love it: Here's another key date example in AU50 grade that we just love. Pleasing example with smooth original medium brown surfaces and solid details for the grade.
Value: The reserve level of $2,400 falls directly in between Greysheet bid and ask and is very fair for a PCGS graded example.
---
Why we love it: Copper lover or not, you just have to admire the pure beauty of this high-grade Indian cent. Gorgeous red surfaces with a light hint of gold, this coin would be a stunning addition to any collection.
Value: With MS67's trading for over $5,000, this 66+ CAC example represents a good value at a reserve of $2,750 in this week's auction.
---
Why we love it: Gorgeous gem type coin with CAC approval. Not particularly hard to find in MS65, but the price escalates quickly at next levels.
Value: Roughly only one out of ten in MS65 have met CAC approval to date. Offered this week at $2,225 through Make Offer, this example would be a solid addition to any gold type set.
---
Why we love it: We love popular issues in affordable grades. While quite rare in all grades, examples above VF are especially tough. Nice remaining luster with light grayish-gold tints.
Value: Listed at $5,100, but at a special CWL price this week of $4,400 via Make Offer.
---
Why we love it: This one has a lot going for it: Scarce CC-mint issue, affordable grade, CAC approval, Old Green PCGS holder and better eye appeal than almost all that have auctioned recently. What's not to love?
Value: The reserve level of $1,325 is very fair given the overall eye appeal and extra benefits already mentioned above.
---
Until next time, thanks for stopping by and sharing some time with us to browse our Coins We Love.
Check out all of the available "Coins We Love" from past newsletters