Coins We Love - June 2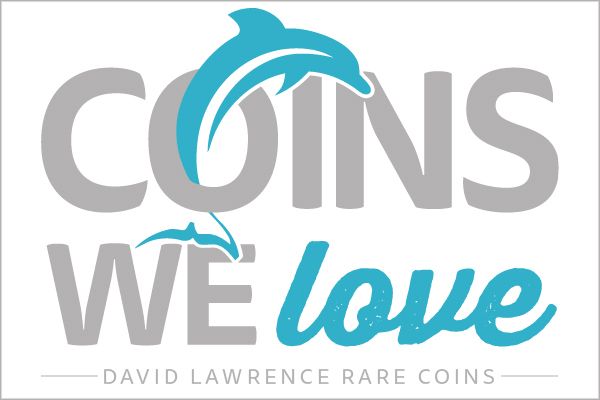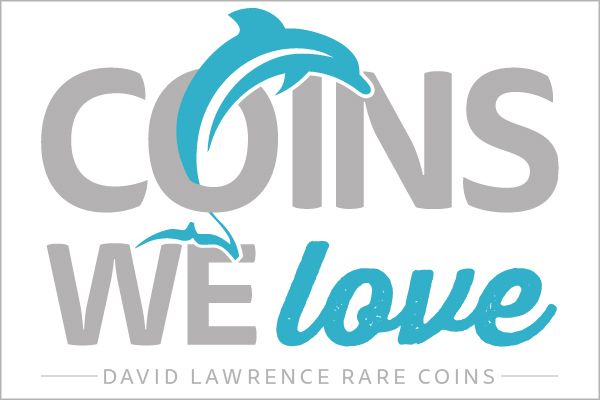 Now that summer has arrived the travel schedule has started to pick up for us once again. It feels odd that a two week break seems like a long respite between shows, but Long Beach is looming once again and Devin and I (John Brush) will be in attendance next week walking the floor for a few days.This week's offerings are as varied as ever and are just a sampling of the interesting pieces we've acquired lately. We have also noticed a slight uptick in market activity for both wholesale and retail in recent weeks. This is very unusual for this early in the summer and is exactly what we've been expecting for the last few months as the buying opportunities are slowly declining. Thankfully we have enough sources that it hasn't become a problem for us – yet!
We expect things to continue to gradually improve as the major auction offerings are still quite limited and collectors start to re-enter the market. Hopefully this will culminate in an extremely active ANA in August as the summer concludes. As for now we'll keep pounding the pavement and collecting the SkyMiles in search of some of the best numismatic items that we can find. Hopefully there'll be something you'll love in the offerings highlighted this week!
Numismatically Yours,
John Brush and Your Friends at DLRC
2016-W Gold Mercury 10c PCGS SP70
Why we love it: The entire 125,000 mintage of these coins sold out within 45 minutes. While we expected the market to absolutely take off due to the limited number available, the prices really haven't moved from the immediate secondary market offering.
Value: We sold a large number of our uncertified pieces immediately but we just acquired a group of graded coins, all in SP70 grades. We're happy to offer these to our CWL readers for just $295 each, which seems to be the best price on the market currently! We have a limited quantity available, if the highlighted one here sells before you can get to it, email us at coingroup@davidlawrence.com.
We'll be sure to reserve a coin for you (yes, they are in stock)!
1865-S $2 1/2 PCGS MS62
Why we love it: The 1865-S is a true rarity, not just among quarter eagles, but also among all 19th century gold pieces. In fact only five coins have been graded as mint state by PCGS. This fresh addition to the market MS62 example is truly one of the nicest on the market and is bested by only a MS63 by PCGS.
Value: The MS63 example has never been offered publicly in auction and the MS62 was last auctioned for nearly $8,500 in 2011. This fantastic find is reserved week for just $8,500 in this week's auction.
1919-D 10c PCGS MS65 FB
Why we love it: The 1919-D is one of the absolute key dates to the popular Mercury Dime set and we have never offered one of higher grade or with nicer eye appeal. The combination of a golden tint with a gorgeous strike makes this coin an absolute stunner on all accounts.
Value: Only two to three examples have been offered in the past five years in public auction, and none have been as attractive as the present. This coin is sure to please the most astute of collectors. It is Reserved for just $22,000 in this week's auction
1880 G$1 PCGS MS68
Why we love it: Any 19th century gold coin in a MS68 grade is certainly a coin to admire. While the surface areas are certainly small on a gold dollar, the absolute beauty of something so close to perfection is amazing. This is one of our favorite offerings that we currently have and it is sure to make any collector appreciative of the series.
Value: The PCGS Price Guide lists this piece at $12,500 and the DLRC list price comes in well under that at $10,500. This week we'll go a bit lower and offer this amazing coin for just $9,500 via Make Offer, surely won't last long.
1903 25c PCGS MS66 - Vault Value!
Why we love it: A beautiful rainbow tone on the obverse with dark magenta rim tones, this coin is a beautiful example of what a high end Barber Quarter should look like. While a slightly better date in MS65 grades it becomes nearly impossible in this superb gem state.
Value: Only one coin is graded finer by either service (PCGS MS66+) with five others graded MS65. A perfect piece for the advanced registry collector, it is reserved for just $4,850 in this week's auction as one of our highlighted Vault Value lots.
1939 50c PCGS MS68 DLRC Discount!
Why we love it: A very light golden rim tone is the only thing keeping this piece away from being an absolutely blast white coin. However, that light original tint highlights the beautiful surfaces of the coin. While there are three MS68+ coins graded by PCGS, it's hard to believe that any could be nicer than this pristine gem.
Value: Sometimes you just have to let go of a piece, no matter how much you like it. Available for just $4,750 via Make Offer this week, we're taking a loss on this coin.
1908-D $20 PCGS MS65
Why we love it: Despite the rather low mintage of 663,750 pieces, the date is rather common in MS64 grades. However, in the gem state of MS65, the coin becomes quite scarce and is virtually non-existent in higher grades. A sleeper date in MS64 and an extremely underrated one in MS65, it's the only mintmark issue of a No Motto Saint-Gaudens Double Eagle.
Value: The greysheet values this date and grade at $6,500 with the PCGS price guide slightly higher at $7,000. While the DLRC price of $5,975 seems already very reasonable, it is further discounted for this week's CWL to $5,650 via Make Offer.
1950 50c PCGS MS66 FBL
Why we love it: The fact that Franklin Halves are one of the most underrated 20th Century issues and are generally collected by a small group of advanced collectors is why it is one of our favorite series. This particular piece is a nice, originally toned piece with gorgeous gem quality fields.
Value: The PCGS Price guide lists this date and grade at $625, but it is available as our CWL special this week for just $575 via Make Offer.