Coins We Love: Key Dates and Shipwrecks Ahoy!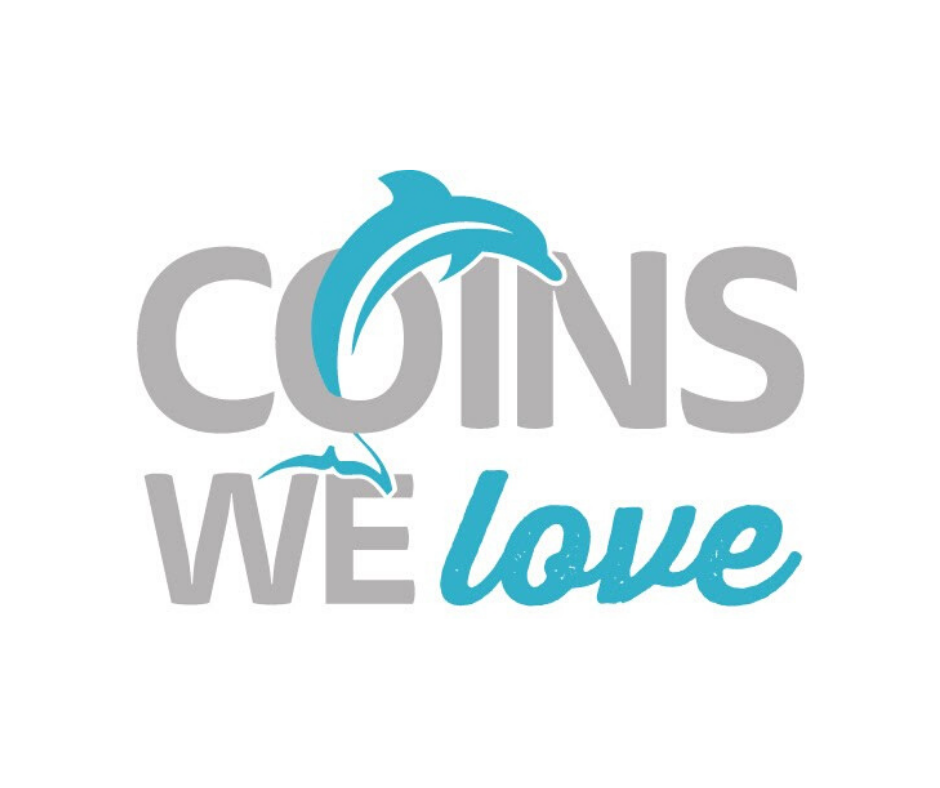 If there's a downtime in the numismatic calendar, it happens during the month of July. With no major shows to attend, all the focus turns to preparing for the granddaddy of them all, the ANA World's Fair of Money. As I review my calendar for this year's event, I realize it's going to be one of my busiest ANA shows in years. As the Chairman of ICTA and a Board Member of the PNG and ACEF, I realize that I have Board Meetings over two breakfasts and one dinner, two banquets on separate evenings, and auctions to bid on into the late hours of the night. This is on top of the 8-10 hour days at the show. So, if you see me behind my table with sleepy eyes, you'll know why. But I'm getting rested up and have knocked one of my auction obligations out already. So, I'm taking advantage of this summer downtime in the most effective way possible.
This week I spent two days on the West Coast doing auction lot viewing, before making a pit stop in Utah to pick up some coins for an exhibit of the Hansen Collection at the ANA Show. I'm even dropping off two beautifully toned Mercury Dimes that we purchased for the collection. Now, you may have read about these two "ridiculous" purchases in recent weeks as it's been all over the news, but the record-breaking 1931-S and 1938-S Dimes are now part of the Hansen Collection. There's been much criticism regarding the "value" on these as well, but the part that is unknown by most is that we've been offered a profit on the coins already. So, criticism aside, there's a far more interesting and longer story about these two pieces that deserves to be told, but for another time.
As we move on to the here and now, we're preparing our want lists, bidding assignments, coin displays, and show inventory for Chicago. Yes, we are two weeks early, but that's the best part about 2019, DLRC wants to be prepared as well as possible for the event of the year because we know that once we arrive, everything will change, and we'll have to be on our toes!
Sincerely,
John Brush and Your Friends at DLRC
---
Why we love it: First year of the Type 2 Liberty double eagle, this piece displays beautiful orange and rose-gold tints with fantastic luster. A truly high-end piece with ultimate toning, eye appeal and proof-like mirrors. Tied for the finest known at NGC with just two examples at PCGS besting it.
Value: The exact coin last sold this January for $24,000, in which it also has an estimated value from PCGS and CPG of $27,500 and $26,600. We are glad to lowball all these figures by thousands giving bidders an excellent value with the starting bid being as low as just $21,000. This isn't a frequent occurrence, but the buyer from the auction has moved in a different direction with his collection and is interested in the coin finding a new home at a VERY reasonable price.
---
Why we love it: The 1937-D 3-Legged Buffalo is a scarce and popular variety, highly sought after by even non-Buffalo Nickel collectors. A frosty, lustrous gem example of this 20th Century rarity, the pastel iridescent tones highlight the overall fantastic eye appeal. Truly beautiful with satiny fields and the lightest tint of gold on the mirrors makes this piece stand out amongst similar examples, which only 13 are finer at PCGS. Interestingly, when I took a coin grading test at what became my first real job in the coin business, I was asked to grade a 3-legged Buffalo that turned out to be a MS65…it could have been this coin! Unfortunately, it was one of the few that I missed, as I had never seen a coin like this and thought it was scratched and an AU58. Now I've handled a few of these and this is what it should look like!
Value: The PCGS Price Guide and the CPG Value are nowhere close to each other on the estimated value at $40,000 and $30,200 respectively. This extreme range is accurate for what they are going for the past couple of years with one this past November reaching over $43,000. It can be more difficult to put a concrete value on such a rarity especially with a CAC sticker and a plus grade, but we feel our starting bid of $32,500 is fair compared to the recent market for this piece.
---
Why we love it: This Liberty Seated Quarter has simply perfect eye appeal with gorgeous cameo, mirrored surfaces that are somehow free of any and all blemishes. A shockingly and amazingly beautiful piece, it is tied with one other of this date and only four others for the entire type as the finest graded. A true ultra-gem in every aspect, the coin is flawless and deserving of the title of Museum Quality. Mintage of just 875 coins struck in proof format.
Value: This coin, being the finest known example for the issue on top of being graded 69 and not bested by any other piece from the entire type, defines the phrase "one of a kind" and therefore makes it incomparable to any price guide. PCGS has a value of $60,000 down for this coin in its stunning PR69CAM grade, but we are pleased to offer it with a Starting Bid of just $37,375 for this gorgeous ultra-gem proof Seated Quarter, which we feel accurately depicts the value.
---
Why we love it: The 1877 is the key date in the Indian Cent series and has long been desired among nearly all collectors of U.S. coins. This gem example is covered in blazing luster with surfaces mostly free of marks that are true to the grade. The eye appeal of this famous issue is lovely, and the best part is the coloring as this red-brown gem clearly could pass for red especially with its obverse.
Value: There have been four auction records of this wonderful red-brown key date in 65 since 2018 ranging from $15,600 to $18,000. The PCGS Price Guide falls in the same range at $16,000 but the CPG Value is far lower at just $13,300. We have this piece with a starting bid proudly at just $12,500 in this week's auction, beating even the CPG's estimate.
---
Why we love it: A popular D-Mint Peace Dollar of true registry quality that would be a fine addition to any high-end registry set as PCGS has graded just 2 unaffordable 67's. An elusive date in general with few pieces survived in such excellent states of preservation. This gem is truly a high-end 66 that has absolute ideal eye appeal between its strong strike and blast white, lustrous surfaces. Its flashy, captivating look is competitive with any Peace Dollar at this grade.
Value: The PCGS Price Guide has this coin valued at $3,600 in 66 with an extremely steep jump to $95,000 in 67. With the plus grade that puts this coin somewhere in the middle, we feel our best price of just $9,500 via Make Offer is somewhat of a steal.
---
---
Why we love it: The 1889 Carson City Morgan is one of the most highly sought-after key dates in the Morgan Dollar series. This famous key date is a must-have for any serious collector or investor of Morgan Dollars, Carson City coinage and any enthusiast of U.S. coins. This lustrous slider is as close to Mint State as it gets in both surface quality and eye appeal. It displays mostly bright white surfaces with strong luster and incredibly high-end eye appeal for the assigned grade.
Value: CPG reflects a value of $16,300 with the PCGS Price Guide at $16,500, which that closeness should bring assurance to potential buyers that the estimates are accurate. It is available for purchase at the low and reasonable price of just $14,000 via Make Offer. That is nearly $2,500 below both the PCGS Price Guide and CPG Value for this lustrous famous key date Carson City Morgan Dollar.
---
Why we love it: A scarce Standing Liberty Quarter that is rare with full head designation. The obverse is blast white with a light golden tint on the reverse. Flashy and lustrous, this date typically does not come with a full head making it a true key date for the series with this designation. This choice uncirculated grade is right in the "sweet spot" as it's a grade that is respected by collectors and comes right before a substantial price jump.
Value: The CPG Value of this Full Head key date is set at $9,380, which is the perfect grade for the serious collector as the PCGS Price Guide has the value jump to $19,000 just one grade higher. Our starting bid in this week's auction is set right below CPG's estimate at just $8,950 to leave bidders a chance to acquire this incredible piece at a great value.
---
Why we love it: The 1916 Standing Liberty Quarter is a low mintage key date which is greatly desired and admired by collectors, as its popularity and scarcity both transcend the series and American Numismatics as a whole. This coin is sought-after greatly by collectors of Standing Liberty Quarters and Key Dates and truly, all serious enthusiasts of U.S. Coinage. This choice uncirculated example of this famous issue possesses attractive and completely original grainy toning across both sides of the coin highlighted by its subtle underlying luster.
Value: The CPG Value sits at $15,700 and the PCGS Price Guide comes in at $16,500, but it is available for outright purchase through our Make Offer function at just $13,000 even. That is a generous discount of $2,700 and $3,500 off each price guide respectively for this incredible, famous key date.
---
Why we love it: This piece is bested by no other examples for the date also being from a mintage of just 15 pieces makes it extremely rare. Brilliant blue, rose, and golden highlights, the surfaces make this one of the most delightful Proof Seated Dollars that we've seen in-hand. Described by David Akers in his catalog of the Pittman Collection as the finest proof Seated Dollar from the decade, this piece is historically important, and the pedigree can be traced back to Waldo Newcomer and F.C.C. Boyd.
Value: This famous one-of-a-kind piece is the finest known and has such special pedigrees that no price guide can even begin to provide a fair assessment. One fact about this coin's value though is its last sale at auction brought $141,000 almost six years ago, so we thought a Starting Bid of $140,000 does justice for both the coin and potential bidders.
---
Why we love it: Popular steel cent manufactured during WWII in order to save the copper for the war. A famous and important issue in numismatics in which this example is tied for the finest known. Not only that but of the 106 68's of this issue, this piece is one of just 46 with CAC approval making it certainly higher end for the grade.
Value: The PCGS Price Guide values this ultra-gem S-Mint Steel Lincoln Cent at $4,250, although they do not factor in any premium for a CAC sticker. Even with this coin being approved, we still have a best price set even lower than the figure above at just $4,000 even via Make Offer.
---
Why we love it: This historic Shipwreck piece from the famous "Ship of Gold," the S.S. Central America, displays lustrous, lightly worn surfaces with gorgeous yellow-gold coloring and other unique tones throughout. This coin is of the Broken A variety and provides collectors with great beauty and a priceless backstory for certainly a more reasonable price than Mint State examples.
Value: This coin is one of the lowest graded pieces you'll find from the S.S. Central America Shipwreck. That also means it is one of the most affordable, as the price tag of just $5,250 via Make Offer certainly beats any uncirculated example by many thousands.
---
Why we love it: These 2.5-ounce gold coins were produced in commemoration of the S.S. Central America's voyage and unfortunate end in 1857. The California Historical Society went through great lengths to closely replicate the original Kellogg $50 by creating dies transferred from the originals, using gold from Kellogg and Co. ingots found in the shipwreck, and striking them with a press from the San Francisco mint. What makes the Uncirculated examples even more special than the typical Proof Restrikes is two things: 1. The Uncirculated restrikes often show deep copper spotting of which this coin completely lacks and 2. The vast majority of the uncirculated restrikes were likely melted as Tommy Thompson, the man in charge of the original S.S. Central America recovery ran off with over 500 of these pieces when he was being pursued by investors. They were likely melted at some point, causing these to be far rarer than expected, but the details are still unknown on this aspect.
Value: An original Kellogg $50 would cost you the better part of $1 million. These replicas present a reasonable alternative considering this piece can be purchased for as little as $5,200 through our Make Offer function.
---
Why we love it: The final year of issue for the Copper Nickel Composition Indian Cents, in which this example in its choice uncirculated condition is the perfect type coin. This popular, scarcer type coin displays light peripheral toning with fantastic luster whose eye appeal and limited detracting marks match the grade perfectly.
Value: The PCGS Price Guide has this coin valued at $400. It is available for purchase at the reasonable price of just $385 via our Make Offer function. That is a $15 discount off the PCGS Price Guide value for this pretty Copper Nickel Indian Cent type coin.
---
---
Why we love it: The 1877 Indian Cent is such a famous key date that it transcends its series and grabs the attention of nearly all collectors of U.S. coinage. This piece is quite advanced for the grade as the surface quality is at the level of an XF coin. It is ideal to fill the hole in any collection as all the detail and charm are still there, yet it won't break the bank. A more realistic, affordable option for most collectors who are not comfortable placing a five-figure bid for the gem example of this famous key date highlighted in our auction this week.
Value: The PCGS Price Guide values this choice VF key date Indian Cent at $1,800, although they do not factor in any premium for a CAC sticker. Even with this coin being CAC approved, we still have a best price set lower than the price guide at just $1,700 via Make Offer giving the buyer a great value.
---
Why we love it: An underrated rare date for Three Cent Coinage from just 1,700 minted with only 14 graded by PCGS at this level. Speaking to its entire rarity, PCGS has graded only 92 1884 3-Cent Nickel coins in ALL grades. You won't see any of these often so this fully original XF creates a special opportunity.
Value: The PCGS Price Guide has this coin valued at $2,250 with the CPG Value at $2,190. However, we are offering this elusive rare date from the 3-Cent Nickel Series at just $1,800 via Make Offer. A special issue at an incredible price.
---
Why we love it: Sometimes a coin sits in inventory for far longer than is expected. We bought this coin nearly a year ago at what we thought was a great value. A beautiful coin with a CAC sticker and astounding eye appeal, there was nothing more one could ask! Alas, it hasn't moved, and we have no idea why, thus, this offering in the CWL this week at our all-time lowest price. This rare proof-only issue Liberty Seated Dollar displays stunning, pristine cameo surfaces with almost no detracting blemishes. Its immaculate surfaces that feature frosty devices and flashy fields give this CAC approved gem proof perfect eye appeal. This issue comes from a low mintage of only 300 coins struck. There is only one example in existence graded finer across all grading services with the Cameo designation, also there are no Deep Cameo pieces known.
Value: his coin is listed on our website with a best price via Make Offer set at just $37,500. The PCGS Price Guide for a non-Cameo example in this grade is set at $45,000 and with the limited number of Cameo pieces, we think that the value on this piece is quite promising for the long-term. This gorgeous example is perfect for not just collectors of this specific series but for all serious enthusiasts and investors of U.S. Coinage.
---
Why we love it: A scarce, incredibly low mintage Liberty Half Eagle from the famously popular Charlotte Mint. The Small Date variety is much rarer than its Large Date counterpart for the issue. Low, original mintage of just 4,595 coins struck in which surprisingly there are only 41 others graded finer by PCGS since the survival estimate is just 110 for this variety.
Value: The PCGS Price Guide has this coin valued at $10,500 with the CPG Value at $10,300. However, we are offering this scarce, low mintage Half Eagle from the popular Charlotte Mint at just $9,250 via Make Offer.
---
Check out all of the available "Coins We Love" from past newsletters