Coins We Love - March 23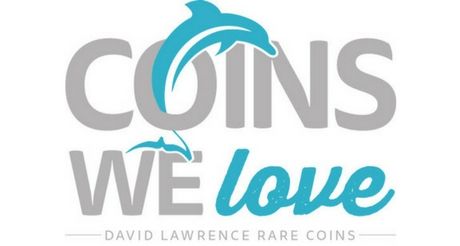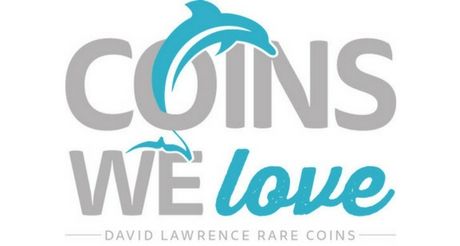 Part 1 of the Peachtree Collection, featuring DMPL and Proof Morgans concluded last Sunday with very strong results. You can read more about that here. Coming off the heels of such a fantastic auction, DLRC has been a hive of activity this week. Not only in preparation for the offering of Part 2, but also in preparation of the upcoming Baltimore show. In addition to these normal happenings, we've handled several bullion deals, including the purchase of five Sealed Monster Boxes of Silver Eagles by Gary in our Minnesota office. It simply goes to show you that no week is ever the same at DLRC and it's part of what makes our job so interesting.
As I mentioned, the Whitman Baltimore Expo is next week. We are supposed to be set up at our usual location near the door Table #540, with a small possibility of an expanded booth, either in the same location or across the aisle. We're still waiting on confirmation of exactly where, but if you head down the center aisle, we'll do our best to make our booth stand out. If there's anything that you'd like us to bring for you to see in-person, please email us at coins@davidlawrence.com. We'll be actively buying and selling there and hope to get the chance to chat with you.
Sincerely,
John Brush and Your Friends at DLRC
---
Why we love it: The second session of the Brent Pogue Collection containig the $3 Gold coins is one of the few regrets that I have as far as buying opportunities. I acquired a few pieces, but in hindsight, I wish that I had been far more aggressive and brought home a few more coins. Alas, it happens, and I try not to live with regret. This Prooflike issue from 1880 is a stunning highlight from this legendary collection, and it's easy to see why it should qualify as a Coin We Love!
Value: The MS66+ is tied with one other piece as the finest for the date, and it would be hard-pressed for any gem $3 to stand up against this coin. It's an absolute jewel and a bargain at the reasonable reserve of $38,500 in this week's auction. It did previously sell for $35,250 in February 2016, but it has since been stickered, and it is one of the very few Pogue coins to come back available in this market.
---
---
Why we love it: Early Gold issues continue to be one of the hottest sellers in today's market. In fact, CAC-stickered pieces are continuing to garner even high prices daily. This lovely early Half Eagle is as nice as they get in non-gem condition and is a deserving highlight for this week's Coins We Love.
Value: The Collector's Price Guide value sits at just under $42,000, and this coin is perfect for the advanced gold collector or the high-end type set collector. With a reasonable reserve of $41,500 in this week's auction, we expect it to receive a lot of attention.
---
Why we love it: The offering of Proof Morgan Dollars in superb gem condition that we had last week is a very rare occasion. In fact, most Proof Morgan collectors keep their cards close to the vest, and you rarely see such a near-complete offering. This fabulous piece is one of the few Superb Gem Proof issues that we have remaining, and we don't expect to have it long.
Value: The PCGS Price Guide registers at $22,000. While we don't expect to receive that, we are pleased to offer it this week for just $13,000 via Make Offer. Such a discount from the price guides is a welcome occurrence, but certainly not one that comes up frequently. We believe it to be a fantastic value and an opportunity for the knowledgeable collector.
---
Why we love it: We wanted to highlight the large number of VAM Morgan and Peace Dollars that we have been offering lately. Many remains from the legendary California Collection are currently being offered via outright sale and auction, and we hope that you'll look.
Value: This Popular variety with the Hot Lips is rather plentiful if you know where to look, but is nonetheless incredibly popular. This piece is available for just $125 and is an excellent addition for the true collector.
---
Deal of the Week: The MS65 issues of generic Morgans continue to pile up in our office this week as grading returns make their way back to Virginia Beach. Thus, we're further discounting MS65s to our absolute best of $120. If you'd like 1 or 100, we can help you. We've been asked "why not wholesale them?" The true answer is that we can and might down the road, but we'd rather sell to our customers and pass along the deals to them instead of to our fellow dealers.
---
Why we love it: This piece is part of our offerings of Certified Generic Gold Coins. We find these to continue to be popular amongst collectors who are looking to diversify their collection and investment holdings. We're happy to help and are proud to have added a healthy number of coins to this offering.
Value: MS65 Saints have dropped substantially in value in recent years. We attribute most of this to the drop in demand and the increase in supply from Europe. However, a true gem is still a highly desirable coin We're happy to offer any of our MS65s here for just $1,650 this week via Make Offer. Just two years ago, these were well north of $1,800, with the price of gold in the same range as today. A fascinating economic trend for such a popular piece, but still an issue and value that we think is ripe for the picking.
---
Why we love it: With our return to the Baltimore area next week, it's fitting to offer a coin that highlights such a significant part of the history of the region. One of the bloodiest battles in the Civil War, Antietam completed the turning of the tide for the North, and this popular commemorative silver issue helps remind of us of a time and situation that we hope to have learned to not repeat.
Value: The Collector's Price Guide sits at $1,200 and this lovely gem of this popular issue is available this week for just $1,150 via Make Offer.
---
Why we love it: The 1879-CC is one of the most popular dates in the Morgan Dollar series and is considered one of the major keys. While the Capped Die variety isn't considered to be as valuable as the regular issue in most lower grades, it is far rarer in the gem quality of MS65 or higher. In fact, only a pair of pieces grade higher (65+). This beautiful, satiny gem is certainly desirable for the advanced dollar collector and is an underrated issue amongst Morgan dollars.
Value: The non-Capped Die issue boasts over 150 pieces graded MS65 and finer, while fewer than 20 Capped Die examples grade as such. This fantastic gem is certainly one of the nicest, if not the prettiest, in comparison and is an excellent opportunity at a reserve of $42,000 in this week's auction.
---
Why we love it: While the mintage of 580,000 coins doesn't seem very limited for the series, very few examples have withstood the test of time. This accounts for the fact that there are only four other coins graded as high as this Tied for Finest Known example. The outstanding original surfaces and light gray patina highlight this underrated gem and adds to the overall appeal of this coin.
Value: The most recent sale in public auction garnered nearly $11,500 in 2016. In addition, the Greysheet wholesale price sits at $12,000 with the Collector's Price Guide at $14,200. Reserved for an incredibly reasonable $11,250, this piece seems like an excellent value that can be had at less than all recent records.
---
Until next time, thanks for stopping by and sharing some time with us to browse our Coins We Love.
Check out all of the available "Coins We Love" from past newsletters