Coins We Love - March 30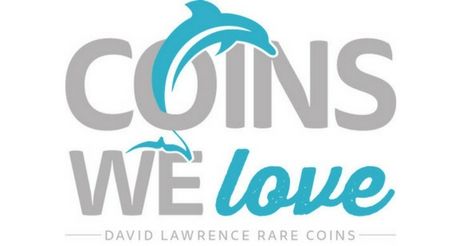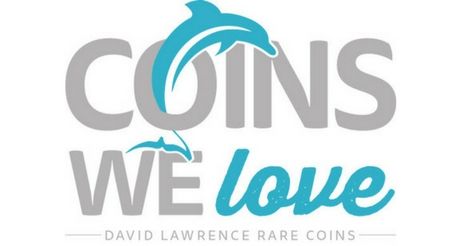 Spring has sprung once again in Virginia Beach, and the pollen has taken over our cars, parking lots, and yards. Thankfully our coins are still secure and not susceptible to the elements. While the temperatures are fantastic, the smell of freshly cut grass is wafting through the air, and the sounds of Little Leagues are permeating our fair city, the allergies and sicknesses are also spreading. Thankfully we've been mostly spared at this point, and we are enjoying the time of year. Last week we even took a few hours off for our office to enjoy an outing at the new TopGolf facility in town. While we are certainly not avid golfers, we enjoyed the camaraderie. Often, we get so entranced with offering the best coins, value, and service that we can possibly give, we forget that we still work together. A good time was had by all, and we hope that it didn't create too much of a distraction for those of you who tried to reach us while we were practicing our golf swings.
This week at DLRC has brought on more of the same…more coins, more packages, and more auction excitement. The third and final part of the Peachtree Collection ends on Sunday night with a large focus on modern gold material. Many of these dates sold for huge premiums 5-10 years ago, but they have settled to much more affordable levels now. For those that enjoy the modern issues, we might have what you're looking for. In addition, Gary, Jason, Mike, and myself will be enjoying the crab cakes in Baltimore as the Whitman Baltimore Coin Show started today. We're actively seeking new coins and have a record amount of inventory with us on display, so we hope that you'll come by and look at what we brought. We're also actively buying, so if you have coins for sale, please see us as soon as you arrive! We're always more awake earlier in the day and the concrete floors haven't worn us down just yet. If you're not able to make it, we still have thousands of hand-picked items available on our website for direct purchase. We haven't experienced a coin shortage in quite some time, but this doesn't mean we're not buying. It only shows we are one of the most active buyers in the industry and others have figured out where they can get the most for their coins. On top of that, we offer flexibility. We can auction, buy, guarantee, or grade your coins. The choice is yours, but we're here to work with you! If you have any questions or if there's anything we can do to help, please let us know!
Sincerely,
John Brush and Your Friends at DLRC
NEW Show: Our next show is next weekend April 6-8 in Detroit, Michigan for the Michigan State Show. Gary Adkins will be set up with inventory for sale and to buy as well. If there's something you'd like to see, please let us know, and we'll do our best to get it there!
---
Why we love it: An incredibly scarce overdate with lovely, original brown surfaces. This date and variety is the #1 Cherrypickers' issue amongst Indian cents and is highly desirable to even the non-copper aficionados.
Value: Less than ten pieces are graded finer by either service, Greysheet lists this date and grade at $12,500 with the PCGS Price Guide sitting at $16,000. Reserved for just $13,000 in this week's auction, it's an excellent opportunity for even the most advanced collector to land an important rarity.
---
Why we love it: The surfaces on this nearly uncirculated coin are immaculate. Only the slightest amount of cabinet friction account for the grade, but this 58+ is far nicer than many low grade uncirculated issues that we have seen.
Value: With AU 58 CAC examples commanding in the upper teens, this piece, reserved for just $20,000, is an excellent opportunity for someone who appreciates true beauty and originality.
---
Why we love it: One of the most popular commemorative issues from the United States, the Round version is quite a bit rarer than its more uniquely shaped partner, the Octagonal, as only 483 pieces were struck. A lovely and original example, this gorgeous and heavy gold commemorative is a show stopper for many, and a welcome addition to any collection.
Value: Reserved for just $110,000, this is a bargain compared to the PCGS Price Guide of $135,000! The opportunity to own such a legendary US issue doesn't come across often, but this piece certainly speaks of a highly attractive coin.
---
---
Why we love it: This is a thoroughly interesting historic piece as it can be traced back to the mintage operations of Confederate soldiers after the secession of Louisiana from the Union. Confederate soldiers seized the mint in New Orleans and produced coinage, most notably half dollars, which can be identified due to the die crack above the nose of Liberty.
Value: PCGS lists this unique item for $2000, but we're offering a discounted price of $1,850 via Make Offer this week.
---
Why we love it: Type Two Gold Double Eagles aren't particularly scarce, but they have been continuously popular amongst collectors and dealers. This date is one of the slightly tougher ones and is not usually found with such nice luster.
Value: The Greysheet bid price sits at $8,000, but we're offering it this week for just $6,750 via Make Offer. It's a super value for the long-term collector/investor
---
Why we love it: This coin is nothing less than a sparkling golden little jewel! The first year of issuance was 1856 for the Type 3 gold dollar type for the Philadelphia and Dahlonega mints, while San Francisco continued to use the Type 2 obverse for the year. The Upright 5 feature is scarcer than its Slanted 5 sister from the same year, and there is only a single coin certified finer. Rich satin luster envelops both obverse and reverse, and the coin has the perfect "skin" for what you expect to find in this grade. Only one or two inconsequential contact marks on the reverse are what keep this coin from an MS66 designation. CAC agrees with our opinion that this coin is top end for the grade! Perfect for the Type 3 gold dollar specialist.
Value: The CDN wholesale price sits at $8,250 with the CPG price at $9,900. With the only comparable sale being over $8,500, we've lowered the price on this underrated gem to $8,250. Strike fast, as the coin is in Baltimore and priced too cheaply in our opinion!
---
Why we love it: Opening Day for Major League Baseball is this week, and there's no better way than to honor #42. This underrated gold commem jumped in price due to its limited production and has recently settled to a far more affordable level, that we think is a great deal.
Value: PCGS Price Guide values this date at $525, but it is available in this week's special CWL offering for just $475 via Make Offer.
---
Why we love it: The 1804 $5 is a highly sought-after date in the Draped Bust Half Eagle series. While the surfaces display the slightest friction on the high points, the beautiful orange-gold surfaces throughout the coin really catch the naked eye. Such a well-struck offering is not typical for the date, but we particularly enjoy the allure of the 1804 issue and hope that someone else can appreciate the rarity as much as ourselves!
Value: With the CDN wholesale price at $11,500, we've reduced this highlight once again to below the price guides and will sell it for $11,000 via Make Offer this week!
---
Why we love it: Original matching proof sets are few and far between, especially of this quality. A beautiful, original set all housed in PCGS holders, this is an important, collectible set for collectors.
Value: Initially priced at $1,050, we're offering over 10% off this week with a CWL special offering of $925 via Make Offer.
---
Why we love it: Morgan Dollar issues with major errors and issues from striking are exceedingly rare. This interesting broad struck example is a collectible piece for those who appreciate coins that technically should have never left the mint!
Value: Available for $575 or best offer, this piece is a highly collectible error from the last year of issue of Morgan Dollars.
---
Until next time, thanks for stopping by and sharing some time with us to browse our Coins We Love.
Check out all of the available "Coins We Love" from past newsletters