Coins We Love: March Numis-Madness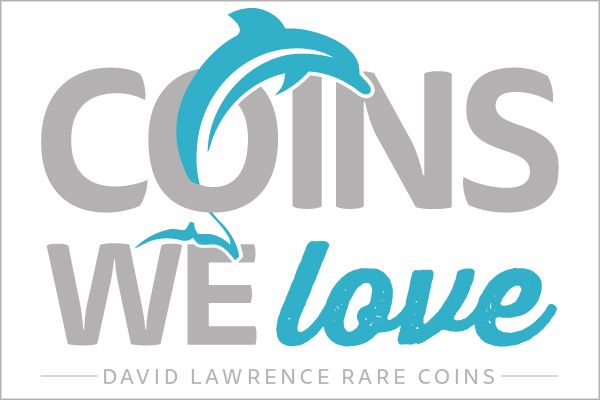 This week in the DLRC office has been an adventure! The number of collections that arrived at the office and that we've processed through has been impressive, the auction activity over the last few weeks has been spectacular, and the outright sales have even been greater. It just goes to show that when the overall coin market is improving which can make things a bit more hectic, a little bit busier but overall a lot more fun.
While this week's CWL features coins from this closing in week's auction 1161, next week's auction has already gotten a lot of activity as well. The highlight of next weeks sale is a fantastic array of Indian Cents from The Snyder Collection. With a focus on CAC approval and Eagle Eye Photo Seals, the group was METICULOUSLY put together by a collector over the last several years. I've been privileged to have worked with the customer and have had several visits with him. In our conversations, I've really enjoyed seeing from the eyes of a collector. While I am also a collector sometimes running a business can jade that perspective, but our chats have really helped refuel my passion for collecting in this fantastic hobby. A few of the coins listed may seem familiar from years past but the fact that they made it into this collection means that they were absolutely top-notch.
Last but not least, I am honored to be presenting in tomorrow's Newman Numismatic Portal Symposium. I'll be discussing my point of view as a dealer in our work with the D.L. Hansen Collection over the past several years. My perspective isn't quite what others have seen from the outside or what other dealers who have dealt with Mr. Hansen have experienced. I am privileged to call him a friend, a business partner, and a fellow collector. I'm looking forward to discussing some of his collection and how it's been the highlight of my career to work with so many of the rarest and finest US coins in what has fast become the greatest collection of US coins ever assembled. So if you have any interest in tuning in, asking questions live or you want to see me on a tape delay feel free to register for the NNP Symposium here. If you have questions you'd like to ask, feel free to email them directly to me tonight. I'd be happy to work them into the presentation if possible.
Thanks again for reading, hope that you all have a wonderful safe week and I hope that you enjoy some of the coins below.
Numismatically Yours,
John Brush and Your Friends at DLRC
Click here to continue reading.