Coins We Love - May 19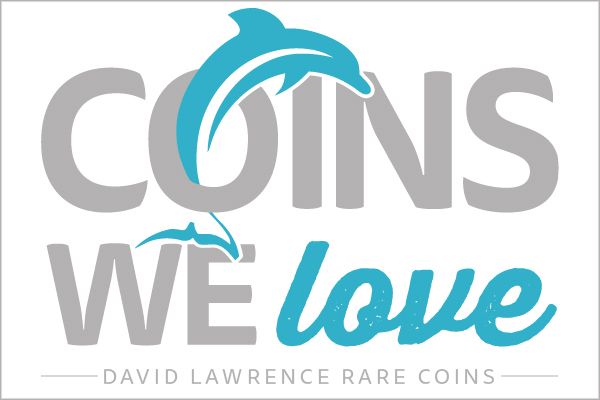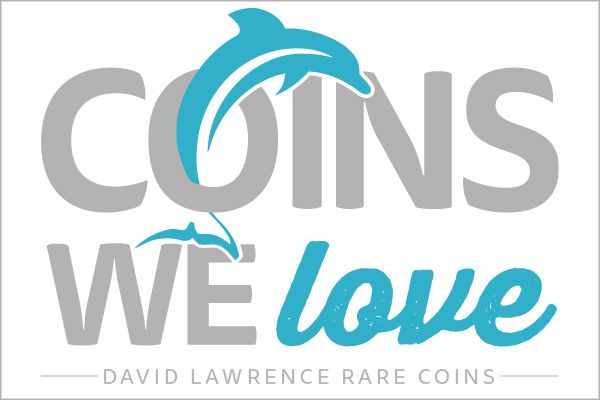 The coin market is a funny thing. Coin dealers are certainly an interesting bunch and tend to have proclivities that focus around eating and travel. This week's activities at the PCGS Invitational Show in New Orleans involved both. While in recent months we have become accustomed to the large hotels of Las Vegas, we were thrilled to have a change of pace this week as we visited the Cajun country of Louisiana. David Talk and the gang at PCGS put on a fantastic show. If you ever get the opportunity to attend one, please do. You can see coin dealers in their natural habitat with a more relaxed atmosphere. While we're not housed behind glass, we are fed a ton of food and enjoy these less-stressful ventures.
While we've now had enough gumbo and jambalaya to last us a few weeks, we've also added a ton of neat, new coins to the DLRC coffers. The slow-down of the wholesale market due to the internet in recent years has enabled us to buy far more coins at shows. It is a wonderful thing for dealers and collectors that coins have never been more available! On top of all of this, we've acquired several large collections from a long-time friend and collector that will be seeing the light of day for the first time in over a decade. Some highlights can be seen in our next Coin World ad for the Carolina Creek Collection, but that's news for down the road as we certainly have our work cut out for us in imaging. Next week the fabulous Pogue Collection carries on with some massive rarities (1804 $1 and 1822 $5!) hitting the auction blocks. While there are likely to not be any bargains, it will certainly get a lot of press. We hope to see some new entrants into the world of numismatics that we all enjoy so much.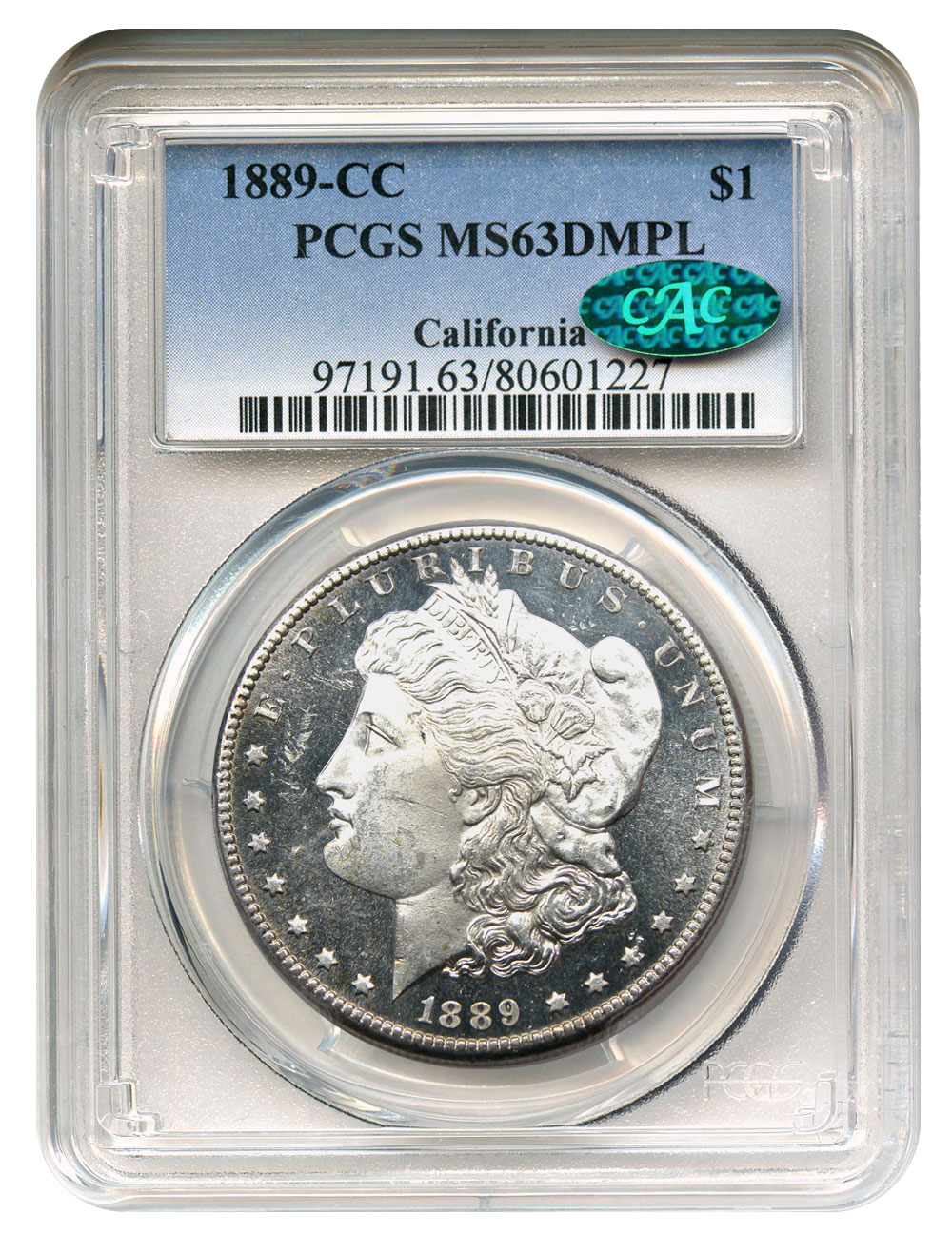 1889-CC $1 PCGS/CAC MS63 DMPL ex: California
Why we love it: The 1889-CC is one of our favorite dates in the Morgan series, no matter the grade. Long recognized as a scarce issue for even the advanced collector, DMPL versions occasionally enter the market, but never with such flashy fields and incredible eye appeal. In fact, it's even nicer than the 64 DMPL we handled some years ago. It is a lovely piece from one of the most renowned Morgan dollar collections of the 20th Century, the California Collection.
Value: Reserved for $62,500, this is certainly going to find a new home in another advanced registry set collection.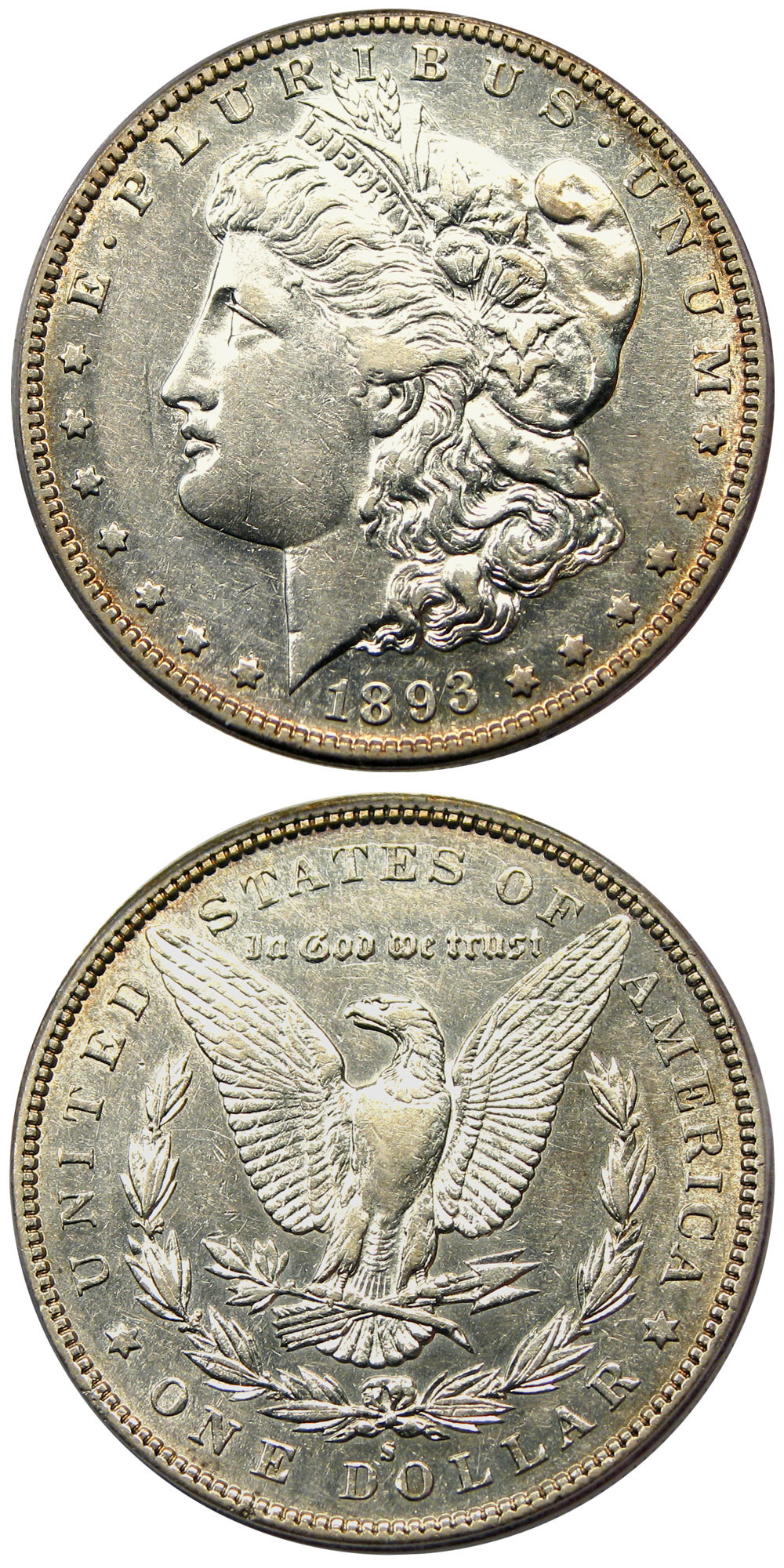 1893-S $1 PCGS AU53 ex: California Collection
Why we love it: The king of mint state Morgan dollars, examples of this date are sought after in all grades. While it's not as elusive as an uncirculated specimen, this lovely piece exhibits fantastic remaining mint luster and generally outstanding eye appeal. Another offering of the duplicates from the California Collection, it's a piece that you too would be proud to own.
Value: In a slightly higher grade of AU55, the price doubles. In many instances the higher grade pieces aren't even as nice as this one, technically or aesthetically, but with a reasonable reserve of $25,000, this piece is far above average for the above-average collector.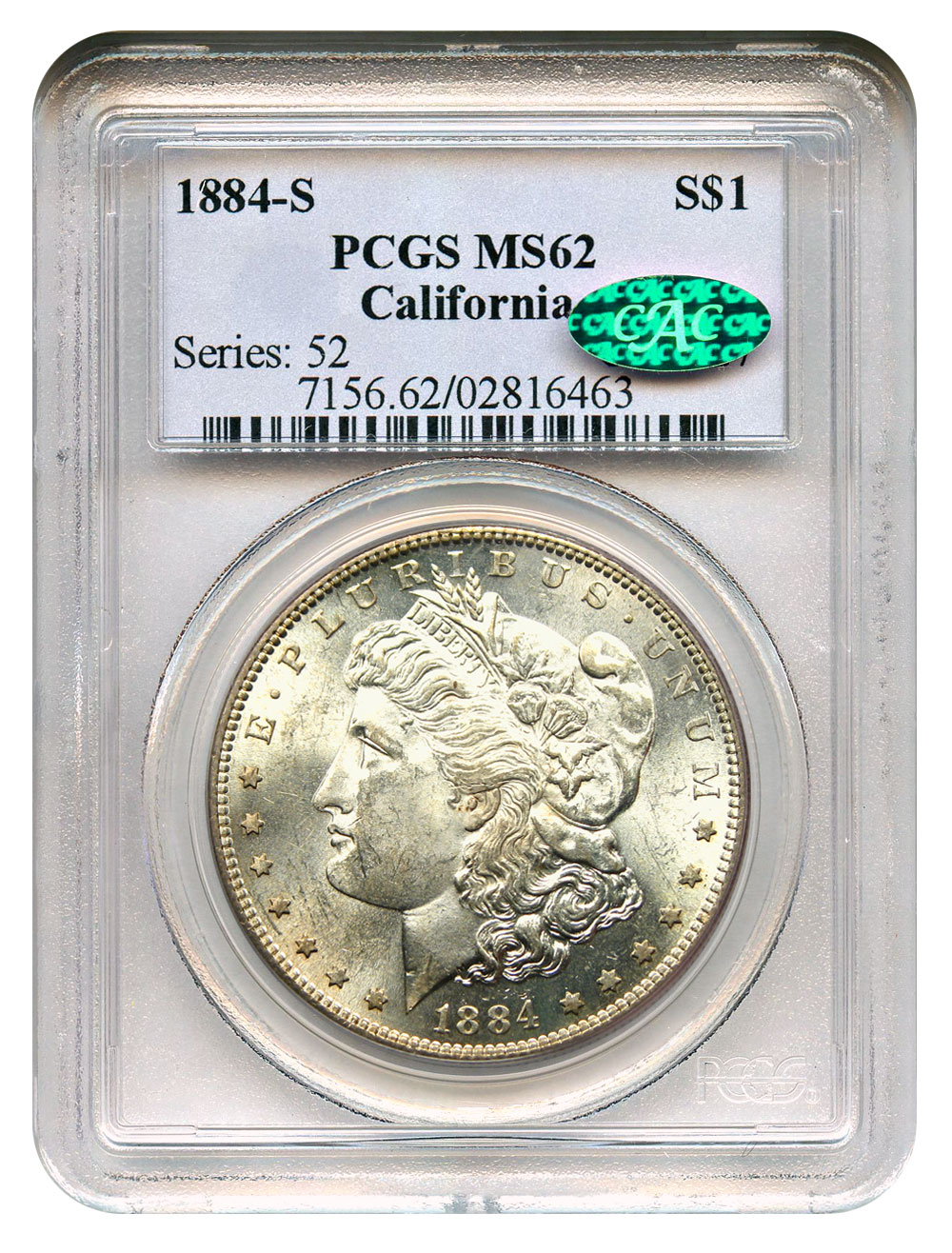 1884-S $1 PCGS/CAC MS62 ex: California
Why we love it: A lustrous, unadulterated, uncirculated example of the 1884-S is very difficult to locate. This piece is so close to MS63, we are sure it is destined to be purchased by a collector who enjoys the pursuit of higher grades.
Value: This coin is an ideal piece for the PCGS-focused collector who wants to pounce on this semi-key date before the price nearly triples in a higher grade. Reserved in this week's auction for $20,500, this opportunity will not present itself again for quite some time.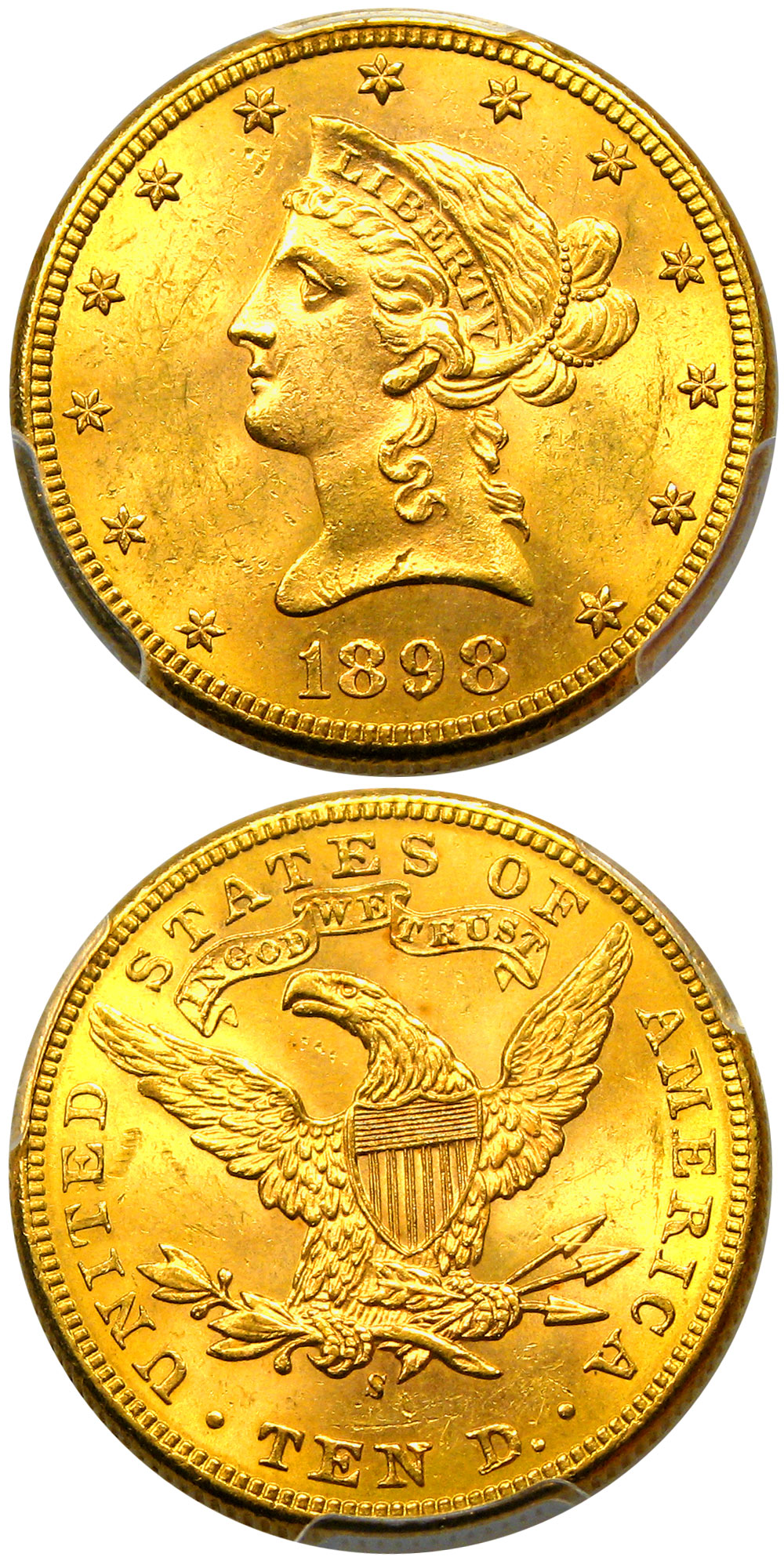 1898-S $10 PCGS MS63 DLRC Discount!
Why we love it: While many would view lower grade examples of this date as common or generic, nothing is further from the truth. Despite the mintage of 473,600, this date simply does not exist in gem grades and is very scarce in all uncirculated states.
Value: Nothing better exemplifies the scarcity of this date more than the inconsistencies in the price guides due to lack of trading. The PCGS Price Guide lists this date and grade at $2,500, and the Greysheet bid is listed at $3,000. Both of these seem a bit aggressive, so we are selling this coin for just $1,950 via Make Offer this week.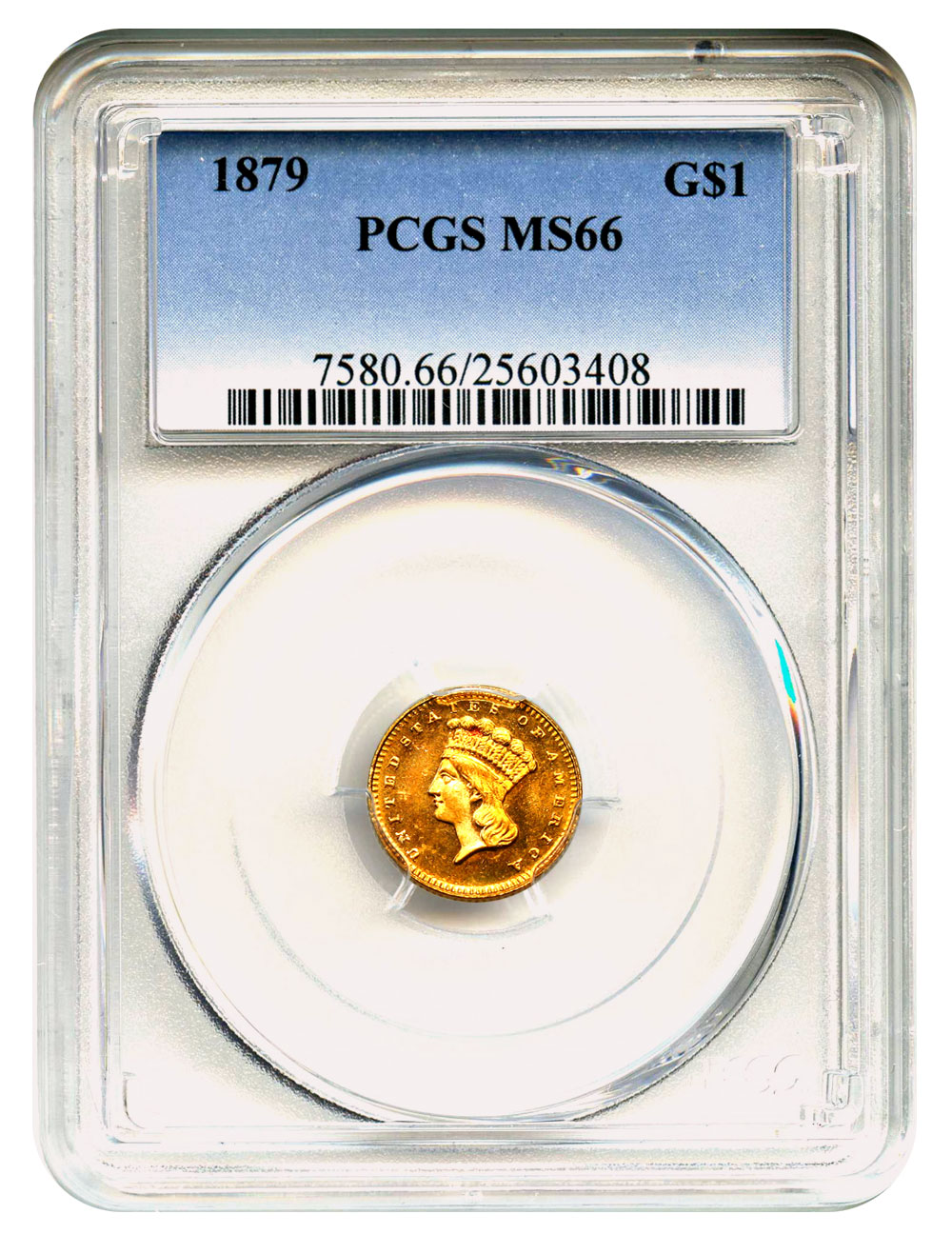 1879 G$1 PCGS MS66
Why we love it: With a minuscule mintage of just 3,000 coins, the long-term prognosis for a coin like this is fantastic. While the coin is a beautiful piece of art, it's one of only two examples of the date in this grade or higher that we've handled in nearly a decade.
Value: For just $3,150 via Make Offer, this piece is an excellent long-term candidate for investment and is a 20% discount off the PCGS Price Guide.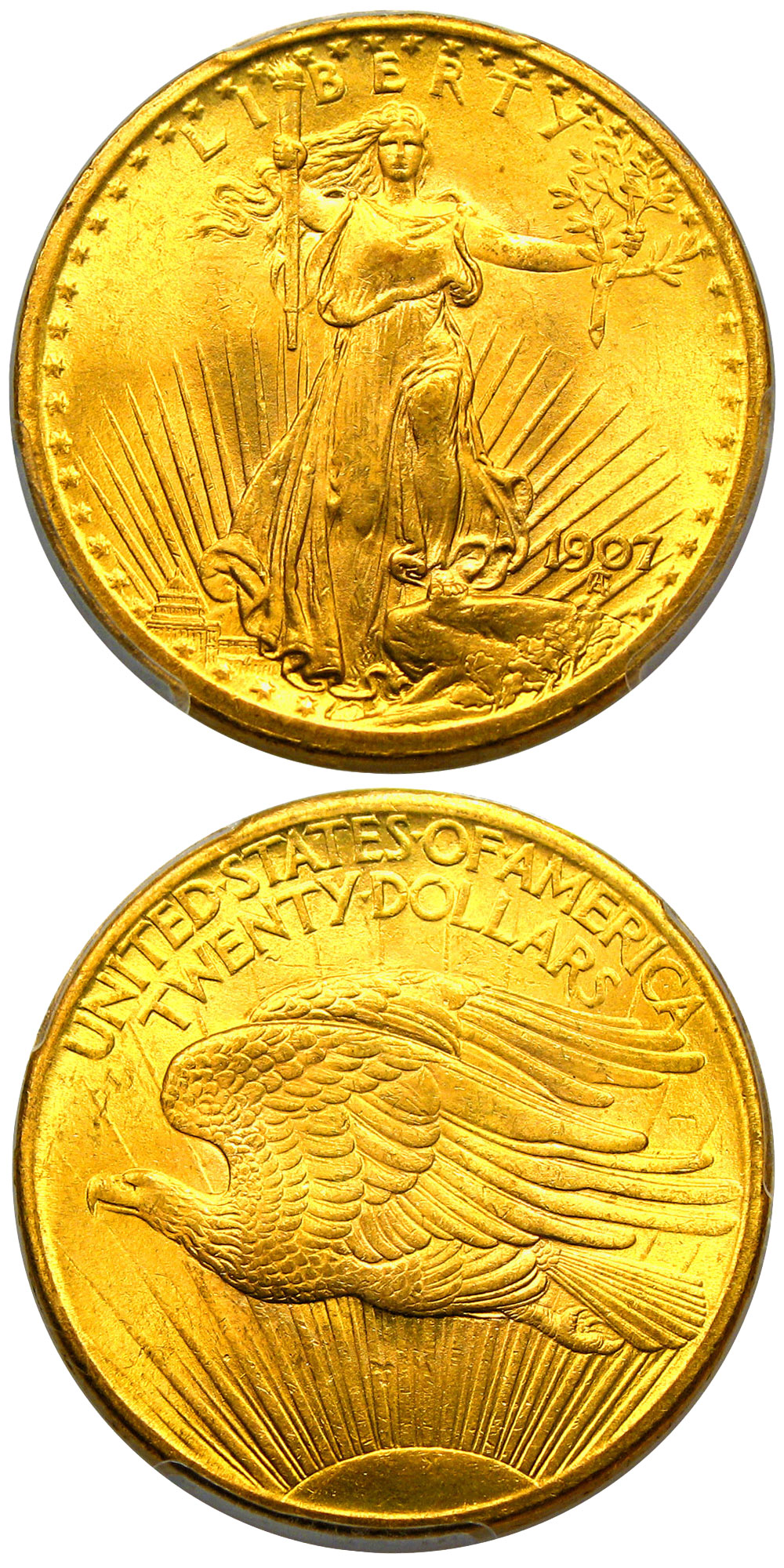 1907 Saint Gaudens $20 PCGS MS65
Why we love it: A long-ignored date due to the High Relief issues of the same year, we have long valued the 1907 Saint as an under-appreciated issue. The first year of the gorgeous Augustus Saint-Gaudens design is the starting point for many collectors in the popular series. We're proud to offer this beautiful gem this week.
Value: With the Greysheet at $3,500 and the PCGS Price Guide at $3,400, this piece can be acquired for the Bluesheet price of just $3,000 this week via Make Offer.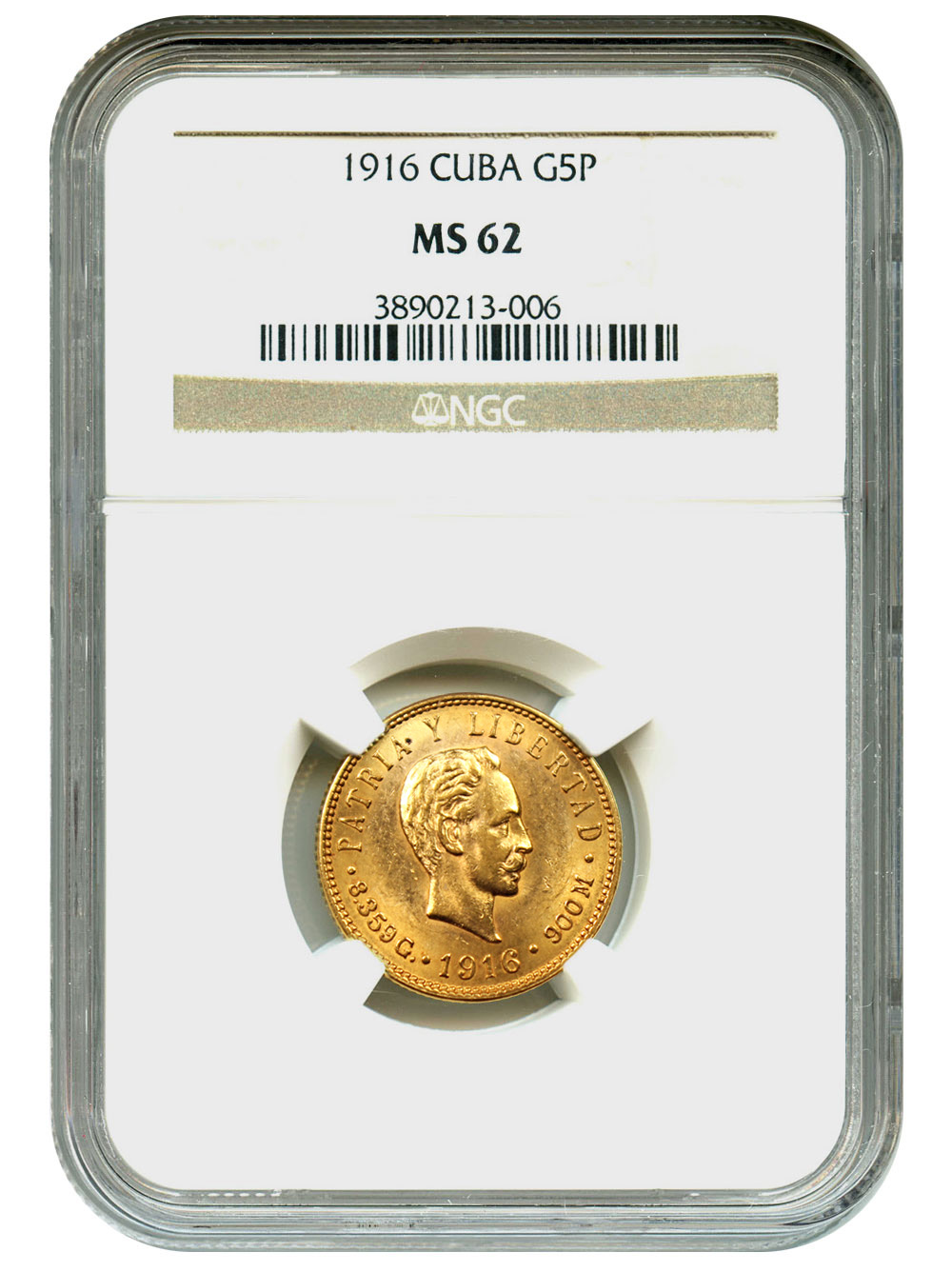 Cuba: 1916 5 Peso NGC MS62 (KM-19) 0.2419 oz Gold
Why we love it: Long difficult to acquire, Cuban gold pieces exhibit a pretty design and are great collectors' items for those that appreciate their history. While we rarely are able to offer pieces from the popular island nation, this was a fantastic opportunity we couldn't pass up. We're proud to pass on the opportunity it represents this week.
Value: With just under a quarter of an ounce of gold, and with a historic significance for not only Cubans but Americans as it was made at a US mint, this scarce offering for $450 via Make Offer is an excellent value.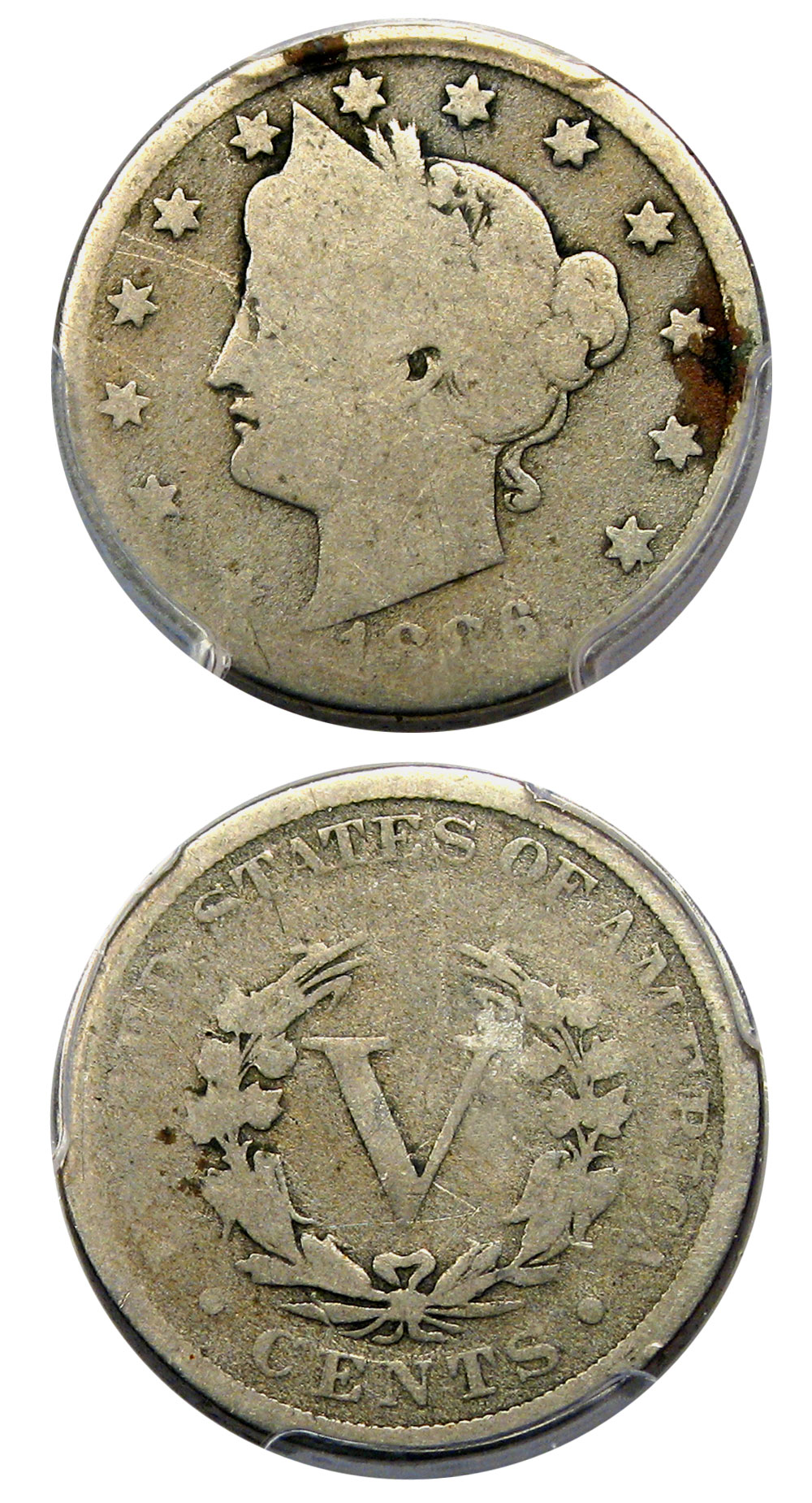 1886 5c PCGS AG-3
Why we love it: One of the key dates to the V nickel series, we have long sought true gem examples as they are very difficult to locate. However, the lower grade versions of the date have not been as rare, but are the cornerstone of coin collecting. We're proud to have several pieces in similar grades in stock for the classic nickel collector.
Value: With the Greysheet bid in "Good" coming in at $215, our offering of a slightly more circulated piece at $140 via Make Offer seems like a fantastic value.