Coins We Love: Mike J's Collection Closing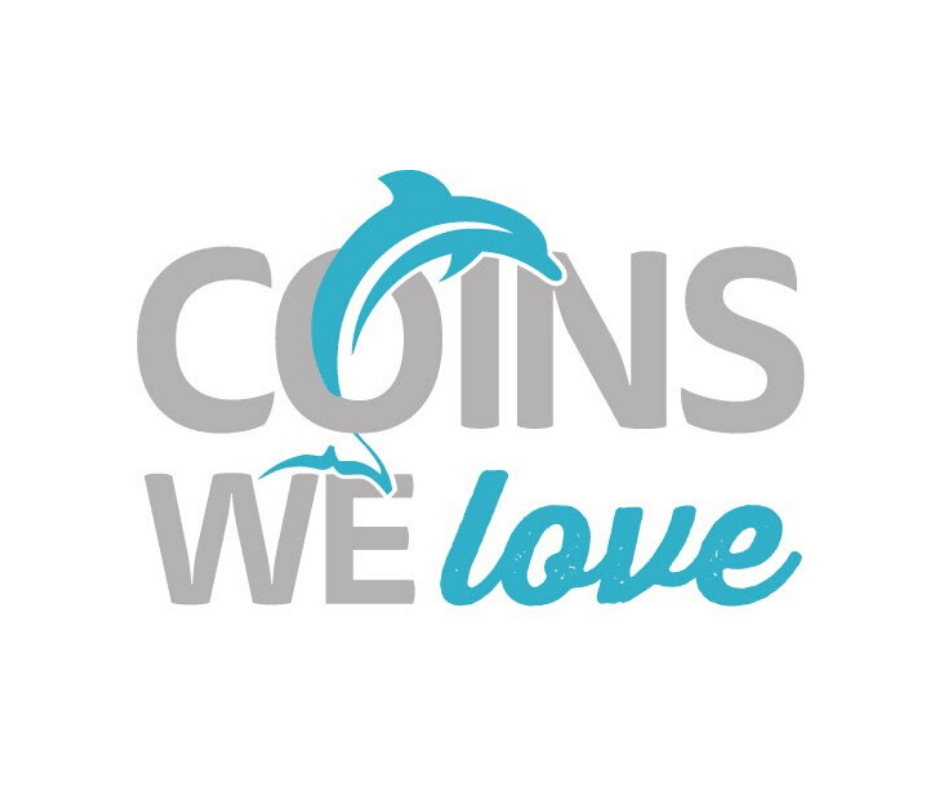 First of all, thank you for the comments and concerns from our recent scare from Hurricane Dorian. While we didn't escape completely unscathed, we were thankful that it just brushed our coast and left us without power for a day. We were back up and going by Friday night, but we wanted to thank everyone for their concern. Our thoughts and prayers are with those that were less fortunate.
While we started out a day behind, we were able to get everything running this week in the auction and you can even find the second installment of the $1 rated NGC Registry set of Morgan Dollar VAMs (Mike J's Collection) ending this Sunday. We hope that you'll take a look and place a few bids as everything is selling without reserve. We also caught up with some of our programming needs and made a few tweaks that our customers have been requesting. Of note is a significant upgrade to our search bar. Give it a shot, and I think you'll be pleased. Otherwise, we're working on a few exciting internal projects this week and have just set up a REALLY interesting auction with scores of new purchases from the ANA Show, so there's some fascinating viewing there. Next week you'll find us in the office once again before we head off to the PCGS Invitational Show the following week (I'll be there on Thursday). Overall it's a fantastic time to be at DLRC, and we hope that you enjoy our current offerings and comments.
As always, if you have any feedback, please don't hesitate to reply. We'd love to hear from you and hope to get the opportunity to work with you!
Sincerely,
John Brush and Your Friends at DLRC
---
Why we love it: One of the very first coins produced at the newly founded mint, this popular design boasts a low mintage of just 35,334. This rich chocolate brown piece is solid for the grade in every way and well deserving of CAC approval. This is one of our favorite dates across numismatics as it shows us some of the first U.S. issued pieces that circulated in the developing country.
Value: The PCGS Price Guide comes in at $15,500, which is right in-line with what a premium quality CAC-stickered piece should garner. With a starting bid of $15,750 in this week's auction, we're confident that the buyer will certainly be pleased once received in-hand!
---
Why we love it: Out of all the coins we purchased at the ANA show (which included an 1894-S 10c!), this coin was my absolute favorite purchase. If you love the combination of originality and toning like we do, this gorgeous rainbow toned example is one not to miss! Deep russets highlight the edges of the devices and inscriptions on this piece with notes of green, blue, and deeper orange. Perfect value grade with just five pieces available higher at PCGS, this example deserves a solid premium over any issue that is graded higher as it is the definition of a coin that should be put away!
Value: Offered at $9,250 via Make Offer, it's just $500 above the CPG value of $8,750 and $250 above the PCGS Price Guide of $9,000. Overall, this must be one of the most solid coins as far as eye appeal that we have offered in some time.
---
Why we love it: Wow! Stunning eye appeal on this key-date $10 Indian. Considered one of the most beautiful designs in American numismatics, the $10 Indian is popular across all collector levels. This piece exhibits an awesome warm gold patina and great surfaces. It is a plus graded example with reasonable claims to gem state grade and is CAC approved for quality making it a fantastic registry addition to any collection. The 1930-S is THE date amongst the collectible dates in the $10 Indian series.
Value: With the PCGS Price Guide coming in at $85,000, this fresh pick-up with the coveted CAC sticker is being offered in this week's auction with a conservative starting bid of just $82,500!
---
---
Why we love it: The 1895 is generally considered the set-stopping date to a complete Morgan set. Mintage of only 880 coins and no business strikes were issued of this date making it especially desirable for collectors. Excellent light golden toning highlighted with russets on both sides and some peripheral blues along the top of the obverse.
Value: The 1895 Morgan is a legendary date that is featured in modern parlance far more widespread than just in the king of hobbies! This piece is certainly high end for the grade and has already met reserve, thus it will find a new home after this week's auction.
---
Why we love it: Frankly, it's rare that our CWL email doesn't include an appealing piece from the Morgan Dollar series. To continue with this weekly tradition, we have picked out a beautiful 1904-S key date with CAC approval from Part 2 of the fabulous #1 rated NGC Registry Set of Morgan Dollar VAMs, the Mike J Collection. This issue has pleasing gold to bluish peripheral toning on the obverse, with deeper concentric color on the reverse.
Value: With the PCGS Price Guide of $4,500, the CPG at $4,940 and the Greysheet bid value of $3,950, this piece is deserving of multiple looks in the bidding process as it is listed with No Reserve in this week's auction. This example will definitely find a new home soon!
---
---
Why we love it: Perhaps the second prettiest piece in our CWL with week. Whether you own coins from this series or not, as a coin collector you can't help but appreciate the stunning original beauty of this Civil War date Seated Half. Lovely rainbow-toned highlights and CAC approved for quality. Perfectly original with fresh surfaces, this piece is a highlight for any collection.
Value: A popular Civil War date, this example has somehow survived over 150 years and has developed amazing eye appeal and a gorgeous patina. With the CPG coming in at $12,100, we have made this delightful coin available via Make Offer for just $11,500!
---
Why we love it: Always desired, but often missing from most gold collections, the 1907 High Relief Saint Gaudens is considered one of the most popular of all U.S. numismatic items. Perfect example from both a grade and value standpoint. This piece has frosty luster and solid details for the grade and is very pleasing to the eye.
Value: With the PCGS Price Guide at $15,000 and the CPG coming in at $13,600, the most recent auction record also comes in at $10,800. Available via Make Offer at the exact same price of $10,800, this is an affordable opportunity at a popular, classic rarity.
---
Why we love it: If you want to really advance your Jefferson Nickel registry set, look no further. This beautiful golden toned example is tied for the finest with just two others ever graded at PCGS. As both other examples in this date and grade are housed in the Hansen Collection, this is the final opportunity at this point to acquire this registry-quality piece! A truly unique opportunity to own a grade rarity in this increasingly popular series.
Value: With the past auction records ranging from $10,600 to $18,600, the PCGS Price Guide sits at $22,500, along with the CPG at $22,400. With a starting bid of just $8,050 this is the best bargain amongst the registry-quality issues of this date!
---
Why we love it: Very desirable as an early Draped Bust type coin with the small eagle reverse. Thirteen stars are engraved on the obverse to represent the count of states in the Union at the time of issue. Really solid coin here with overall good strike and nice surfaces.
Value: With the PCGS Price Guide at $9,500 and the CPG coming in at $8,440, this piece of early American numismatics is available this week via Make Offer for just $7,500!
---
---
Why we love it: Alright Washington Quarter fans, here's your chance to further your registry with a top-pop piece. This 1966 example offers lustrous fields with gleaming mirrors. One of only 3 examples graded as such by PCGS, this piece is destined for the finest of collections.
Value: With the PCGS Price Guide of $15,000, this piece comes in at an excellent opportunity via Make Offer as it is available for just $11,500 which would be the cheapest that an example of this date and grade have sold.
---
Why we love it: The most plentiful subtype of 1839 cents, this popular issue fits well in both type sets and Large Cent collections. This affordable example exhibits smooth AU surfaces and nice remaining luster.
Value: A popular conversation piece among elementary school students, this piece is available via Make Offer for just $400.
---
Why we love it: If you collect and love coins (like we do), mostly likely you have an acute fondness of history. No better bridge than coins that were accounted for from specific events in time. Pieces from the SS Republic are super popular today and rightfully so. Holding items like this in your hand give you the feeling of owning a small piece of history itself. This flashy white, pleasing Seated Half Dollar make this affordable survivor a neat addition to any collection.
Value: Available via Make Offer for just $450, this piece of American history is just a small step away for the beginning historical collector.
---
Check out all of the available "Coins We Love" from past newsletters