Coins We Love: National Money Show Report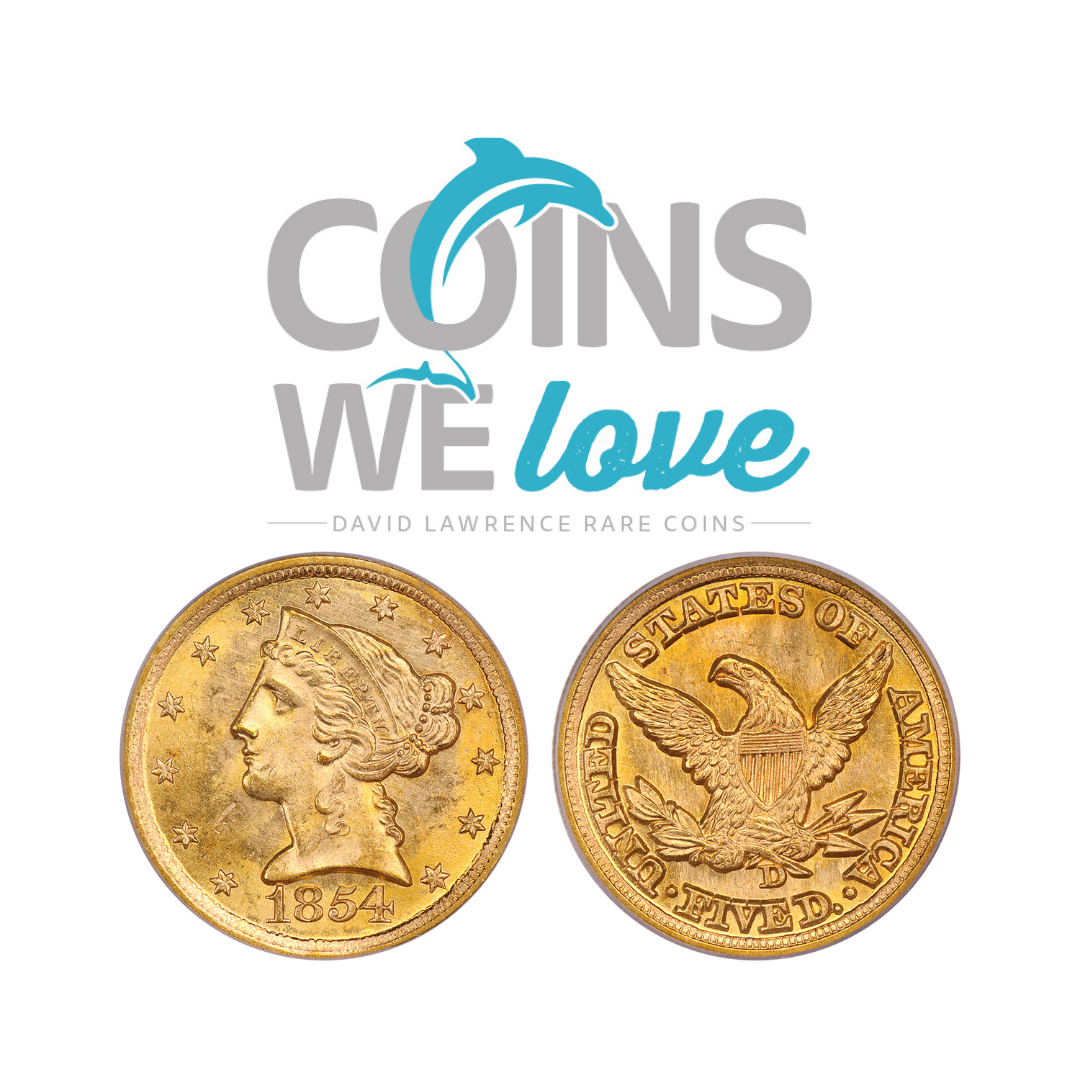 Our apologies to everyone who asked about our weekly update not coming on Thursday. To be honest, I didn't even realize it was Thursday until late in the day, so we missed our deadline. Hopefully, we can all close out the week on a good note though!
This week finds some of us in Phoenix, Arizona for the ANA's National Money Show. We weren't initially planning on attending due to the distance, the expense, and the "stay through Saturday" rule, but at the last minute we decided to secure a table and give the show a shot. It's been a while since our last major show, so the opportunity to do a few deals, get some fresh inventory and see some friends in a smaller, more intimate bourse floor atmosphere seemed intriguing. So, off we went! John C, Andy, Amandeep, myself, and Wesley (the intern) made the trip and it has been a fantastic experience. On Saturday before the trip, we were offered a pair of REALLY neat coins, so that really got our juices flowing. We were able to secure a fantastic 1823 Proof British 5 Pound piece and a Proof $20 Liberty before we even headed to the airport. These are the kind of coins that don't come around often. And I had to agree with John Call's assessment - "I absolutely love my job when things like this happen!".
We arrived on Tuesday, finished that deal up, and ended the evening with a few traffic mishaps on one-way streets before calling it a night. Wednesday morning was our day to roam the city of Phoenix and take an informal tour of the downtown area as we moved from condos to houses to hotel rooms to look at coins before the show officially kicked off. After a quick lunch, the bourse opened up and while it wasn't an overly packed event, the people that were there were there to do business. We sold a few coins, bought a lot more, and overall had a nice day.
Thursday turned out to be far better than expected. Except for the bourse floor flood! I'm exaggerating, but the ANA representatives gave me a call late Wednesday night to notify me that our table had been moved around as there was a major leak in the convention roof that just happened to land behind our table. This was a bit disconcerting, but upon our arrival Thursday morning, we realized that there weren't any major issues. Over the entirety of the day, we traversed the floor several times, bought a few coins in many different places, and sold a nice handful of coins. One of our favorite suppliers who we rarely sell to even snagged a few of our higher-end pieces.
I've discussed in previous messages that coin shows seemed to be aging out in favor of the electronic marketplace. However, while I have seen the evolution of coin shows over recent years, I think that there will always be a place for these in-person events. For some dealers it will be to secure inventory, for some, it will be the sole earnings opportunity for their business, but for others, it will continue to be a social gathering for those looking to enjoy the hobby. I have to admit, I really do love coin shows when they are events like this. They are busy, there's lots to do business-wise (as always), but the best part is the time spent with the people of our hobby. It's what makes this business fun. We're all like-minded in some way, and I have to admit that I've had far more fun at this show than I ever expected. And it's certainly been worthwhile. Now, let's just hope we don't have any flooding issues in a few weeks when we go to Baltimore!
Numismatically Yours,
John Brush
Click here to continue reading!