Coins We Love - November 16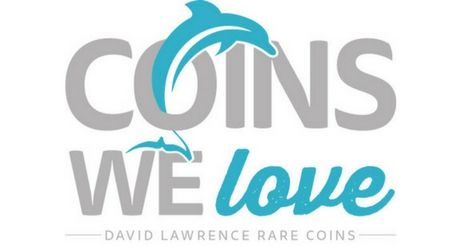 The Baltimore show was a great success for us at DLRC. Our new expanded table space near the front of the show allowed us to double our inventory that we could bring and it helped exceed all expectations. In fact, it was one of the busiest collector-based shows that we've had in quite some time. Not only were collectors (and dealers) viewing coins in our cases, they were making offers and purchases. We were thrilled with the activity from opening day on Tuesday with our dealer to dealer trading all the way through Saturday afternoon. We also acquired several new items that you'll see in this week's auction as well as in our massive upcoming Thanksgiving weekend sale.
One thing to note is that we are highlighting two impressive Proof Gold rarities that we have the pleasure of offering this week. A pair of finest known proof gold issues, an 1863 PCGS/CAC Proof 66+ Deep Cameo and the 1875 Proof $5 PCGS Proof 65 Deep Cameo. While these don't fit every collection, they are certainly special highlights that we are proud to offer along with our usual wide variety of other numismatic treasures. We hope that you'll enjoy reading our thoughts on these pieces, and we hope that we get to work with you on something in this week's CWL!
Sincerely,
John Brush and Your Friends at DLRC
---
Why we love it: The finest known example of this rare Proof Half Eagle. From a mintage of just 20 pieces, this example was once part of the famous Trompeter Proof Gold Collection. Virtually flawless with amazing eye appeal, this is a rare offering that does not present itself to the market more than a few times during a lifetime.
Value: The value on a coin like this can be extrapolated from any number of price guides, but the reality is that the infrequency of sales makes it a difficult coin to price accurately. PCGS does a good job for this piece as it reflects a value of $275,000. While this example is reserved for $250,000 in this week's auction, it's a true numismatic treasure that deserves much appreciation.
---
Why we love it: A classic rarity as a proof-only issue, the 1863 Proof Quarter Eagle hails from a mintage of just 30 pieces, far less than the popular 1848 Cal. or the 1854-S issues (mintage of 1,389 and 246 respectively). In addition, perhaps as many as half according to research went unsold by the mint and were melted as a result. Of this estimate of 15 survivors, two reside in the Smithsonian collection. Thus, the rare issue is even scarcer than most would expect. This amazing example is the finest graded by either service and is truly high-end for the grade. A true treasure of numismatics, it ranks as #88 in the book "100 Greatest US Coins" by Jeff Garrett and Ron Guth. According to our research, this example has never appeared for sale publicly in auction, and we are proud to present it as one of our favorite offerings to handle in recent years.
Value: As the finest known example and a famous Civil War date, there is actually no PCGS Price Guide for this grade. However, if compared to other similar issues of rarity it could easily command a price in the high 6-figures. However, it is offered exclusively by DLRC at $375,000 in this week's CWL.
---
Why we love it: With a mintage of just 12,000 pieces, the 1847-O is an underappreciated low mintage date that you rarely see in any grade. In fact, only a pair of pieces survived circulation and grade as mint state currently. Less than a dozen examples in finer grades have auctioned in the past decade, showing the rarity of this piece. Housed in an older NGC holder and boasting the coveted CAC seal of approval, this fantastic pre-Civil war piece is certain to garner much attention.
Value: The PCGS Price Guide rests at $6,500, but with the infrequency of sales from the last decade, we would not be surprised if this coin ran for multiples of that price level. Reserved in this week's auction at $7,000, this rare opportunity does not present itself often.
---
Why we love it: Superb Gem Proof Morgans are certainly the exception to what one sees regarding Proof Dollars. In fact, when they come in such high grades, they are typically very dark in appearance and lacking in eye appeal. This original piece isn't as dark as many of its counterparts and is quite pleasing to the collector's eye.
Value: PCGS Price Guide estimates the value at $15,000 with the CPG coming in at a more realistic $13,600. With the last NGC example selling for $12,300, this example seems like a fantastic value at the same price via Make Offer ($12,300).
---
Why we love it: From a low mintage of just 600 pieces, this strikingly original seated dollar is housed in a collectible and popular old NGC Holder. Well-struck with fantastic eye appeal, this coin is ideal for an advanced type set.
Value: The Greysheet bid price level for this date and grade is $9,000 with a CPG price of $10,800. Typically listed for $10,250, we are further discounting it to $9,500 (only via Make Offer) as part of this week's CWL.
---
Why we love it: This coin comes to us from one of our wholesale suppliers in the Midwest. When we saw the coin in person, there was no turning back on it as it was an absolutely stunning piece with amazing eye appeal. We knew we had to have it and expected a horrendously expensive price. However, it turned out to be one of the most reasonable purchases of the show. It's an absolute showstopper and a must-have piece that we expect to receive a lot of action in this week's auction.
Value: Reserved in Sunday night's auction for a very reasonable $5,175, this comes in nearly 20% below the PCGS Price Guide of $6,150 and recent sales all between $5,400-$6,400 in the last 18 months. We think that this coin is a bargain as coins simply do not appear with this kind of color!
---
---
Why we love it: Early Gold has long been one of our favorite series. Especially difficult to find with the CAC seal of approval, this Early Half Eagle is a fantastic offering for the advanced collector or the true numismatist who appreciates quality coins. With smooth light golden yellow surfaces and a light orange tint, this piece is all that one could possibly ask for when it comes to quality!
Value: he CPG reflects a value of $25,400 and this seems to be perfectly in-line for this quality piece. Typically offered for $27,000 on our website, we're further discounting this coin to $25,000 via Make Offer this week.
---
Why we love it: Most likely a part of the Wells Fargo Hoard a decade or two ago, this superb gem is a beautiful piece that is perfect for the long-term collector or investor.
Value: Offered via Make Offer for just $5,500, this piece is an excellent value. Keep in mind that MS67 Saints were commanding a minimum of $10,000 just two years ago. As prices have become more comfortable, these examples are not on the market long now and this opportunity won't likely present itself at this kind of level for quite some time!
---
Why we love it: The 1933-S is an underrated semi-key date in the series that does not carry the notoriety of the earlier dates or the 1934-S, despite a dramatically lower mintage. Light golden tones around the rim with brilliant white centers, this example is as pretty as they come, and the luster just puts it over the edge.
Value: The Wholesale CDN Bid price (Greysheet) lists this date and grade at $4,500 with the CPG coming in at $5,630. With a reserve at the wholesale level of $4,500 in this Sunday's auction, you can get the same price as dealers if you're the winning bidder at this reasonable reserve.
---
Why we love it: he 19-S is an unusually elusive date to find in Full Red color in gem condition. In fact, despite the plentiful mintage of 140 Million, only 25 pieces qualify for gem red condition (with four of those being finer than this example). With lovely red highlights and a nice strike, this piece is destined for a high-end Lincoln Cent Registry Set!
Value: The wholesale Greysheet value of this issue sits at $6,500, which seems incredibly reasonable to us. Fortunately for the collector, we've had this piece in inventory for quite a while at a much higher price. As our deal of the week, we are going to offer it below all recent auction records ($6,000-$7,000 consistently!) for $6,200 via Make Offer. This is an excellent deal on this coin, and we hope that it finds a new home that will appreciate the unusually attractive appearance.
---
Why we love it: Popular first year commemorative gold issue. Pretty tangerine toning in affordable collector grade. Quick and easy series to knock out if you care to continue.
Value: Readily available in MS64-MS65 grades, getting one with CAC approval is highly suggested. Listed at $925, available this week at $850.
---
Why we love it: Popular variety with smooth even golden toning and 5-star eye appeal. Perfect collector grade as only 29 exist in higher condition.
Value: Typically listed at $450, offered this week at $400.
---
Why we love it: Karatbars are an exciting new way to gift and invest in smaller amounts of gold than ever before possible. Perfect for stocking stuffers or an exotic small gift, each card contains 1 Gram of 999.9% pure gold and has its' own unique serial number and signature hologram. The cards are the size of a typical gift card or credit card, making it easy to give and send as a present.
Value: These list for around $65 including shipping at most bullion dealers. We have a very limited supply available for $55 including shipping!
Why we love it: We just bought this really neat roll of MS64 $20 Saint-Gaudens housed in Old Green Label PCGS Holders. While this is one of the most common dates, the quality can sometimes be very lacking, but these pristine pieces are certainly nicer than the typical unit that is freshly graded in today's market.
Value: Offered for $1,425 via Make Offer, the holders are collectible and it leaves upside for the investor!
---
Until next time, thanks for stopping by and sharing some time with us to browse our Coins We Love.
Check out all of the available "Coins We Love" from past newsletters