Coins We Love - November 8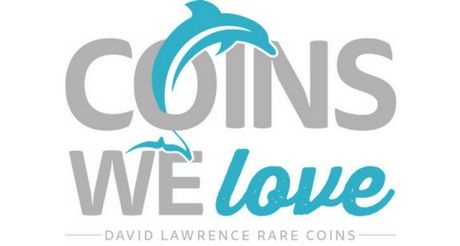 This week finds us in the East Coast Coin Capital of Baltimore, Maryland. The Winter Whitman Expo is in full force this week, and DLRC is enlarging their presence for this perennially popular show. With a new expanded double corner table near the front of the bourse, we have brought more coins than we typically venture out with and have had tremendous luck in moving coins in the pre-show trading rooms. While many look at some values in coins and think that they are losing value, we are seeing the opposite. When you find "neat" coins or fairly fresh items, they tend to move quickly. Unfortunately, we do see some lower quality items gradually dropping in price and the effects of over-grading and forced auction sales also push prices downward. However, we see real strength in the overall market, especially in the real collector levels and in the upper tier of quality. We've actually run into a few really neat deals here in Baltimore due to our wide breadth of interests and contacts. As a result, we'll be bringing home a nice group of new items for the coming auctions.
One interesting tidbit about this year's installment of the Winter Expo is that there's a conference of doctors exploring cures for malaria in the convention hall next door. It's been interesting observing the flux of people in the hotel lobbies, as the groups are quite contrasting in dress and conversations. Hopefully we all go home a little smarter. Sitting through dinner tonight, I came to the realization that I will not be attending another show until 2018. Gary Adkins will be in Michigan for the annual Michigan State Show which always runs over the weekend of Thanksgiving with his lovely wife, Jeannie, but the rest of the crew will be working out some Black Friday sales in the office. If you aren't going to make it to Baltimore but you're going to visit Michigan in a few weeks, please let us know if you'd like to see any of our offerings. We'd be happy to bring them along, but we need a little leadtime in this instance to get the coins to Gary.
Thanks again for reading along this week, and we hope that you found something interesting here or at least didn't fall asleep until you hit the "Buy It Now" or "Bid Now" button on one of our offerings.
Sincerely,
John Brush and Your Friends at DLRC
---
Why we love it: One of the reasons I originally started collecting coins was due to the history and the stories behind certain coins. As a young numismatist, there were many coins that I had read countless articles and books about, but never imagined that I'd get the opportunity to own or handle. One of these pieces was the famous 1861-D Gold Dollar. After visiting the small Dahlonega Mint Museum at the age of eight, my attention turned towards this historic coin. The story can be best found elsewhere, but the shortened version is that the coin was struck by Confederate soldiers in 1861 after taking over the small branch mint in the North Georgia mountains. As one of the few pieces that can be 100% confirmed to have been struck by the rebel forces, the allure of the coin has grown amongst collectors and historians alike.
Value: This "affordable" example is as reasonable as this date typically comes without being severely damaged. Reserved in this week's auction for $29,500, extended layaway terms are available.
---
Why we love it: Popular and scarce S-mint Indian cent with a light golden pink tone. A gorgeous example with fantastic fields and eye appeal. Especially desirable in full red. Perfect grade for the advanced collector with only five available higher at PCGS.
Value: The first cent produced by the San Francisco mint is one of our favorite dates in the Indian Cent set. Gem Red examples are unusual to find this nice and with the PCGS Price Guide estimating the value at $6,250, we're offering a very fair deal in this week's auction with a reserve of $4,750.
---
Why we love it: Another exciting gem key date with satiny, golden surfaces. With only five graded higher at PCGS, this one hits the value sweet spot and doesn't come around very often.
Value: The CPG value is $8,400 and while this seems to be a bit conservative to us, we are offering this elusive, satiny gem for just $7,750 via Make Offer.
---
Why we love it: e love key dates with CAC approval! This coin is very close to gem quality with light golden toning over very lustrous surfaces. A desirable coin to tuck into a collection for the long haul.
Value: CAC'd examples are few and far between of this popular key date and even fewer are actually attractive. One of the prettiest examples that we've seen in quite some time, it is reserved in auction for $7,000, ending this Sunday.
---
---
Why we love it: The 1901-S quarter is by far the most famous key date in the Barber quarter series. It's so popular that this issue transcends the series and key date collectors seek this coin out. The damage is noticeable at 7 o'clock on the obverse where some light rim dings and scratches occurred. An affordable example of this elusive Key Date.
Value: For an average "Good" piece, the Greysheet bid value of $3,400 is sufficient for valuation. However, the light damage reduces the price on this coin, which would be an absolutely perfect fit for a set in an album. Available for just $2,600 via Make Offer this week, it's an ideal hole-filler with a nice cosmetic appearance.
---
Why we love it: This Civil War-era Gold Half Eagle is an underrated issue that is very elusive, even for the advanced numismatist. Purchased from a small coin shop in Hawaii, we wondered how this coin escaped the mainland, but are glad that it found its way back to the East Coast. This example comes from a mintage of just 10,960 pieces.
Value: The PCGs Price Guide lists this date and grade at $7,000. With the most recent auction price realized at nearly $8,000, this piece is an excellent value for the seasoned historian/numismatist as we're offering in auction this week with a reserve of just $6,250.
---
Why we love it: An unusually wholesome VG example that survived the mintage of just 54,617 pieces. A rare Carson City mint issue with only a few showing up for sale in the market each year.
Value: The PCGS Price Guide reflects a value of $3,250 with the CPG showing nearly $2,900. An unusual date to locate, despite the mintage of 54,617 pieces, another PCGS example has not sold since 2014. This piece is available via Make Offer at our best discounted price of $2,550 this week!
---
Why we love it: Popular first-year Carson City Morgan. Super original with pretty, colorful rim toning. Blast white reverse center with colorful outer bands. A steep price jump to 66+ & 67 grades with just under 50 total available higher by PCGS.
Value: An always popular Carson City issue with beautiful toning, this piece is available via Make Offer for a discounted price of just $4,250. The wholesale Greysheet bid this week sits at the same price level ($4,750) with the CPG at $5,320. This is a fantastic deal on a beautiful coin, and if you get it in-hand and don't like it, keep in mind that you can return it without any questions!
---
Until next time, thanks for stopping by and sharing some time with us to browse our Coins We Love.
Check out all of the available "Coins We Love" from past newsletters