Coins We Love: Numismatic Matchmaking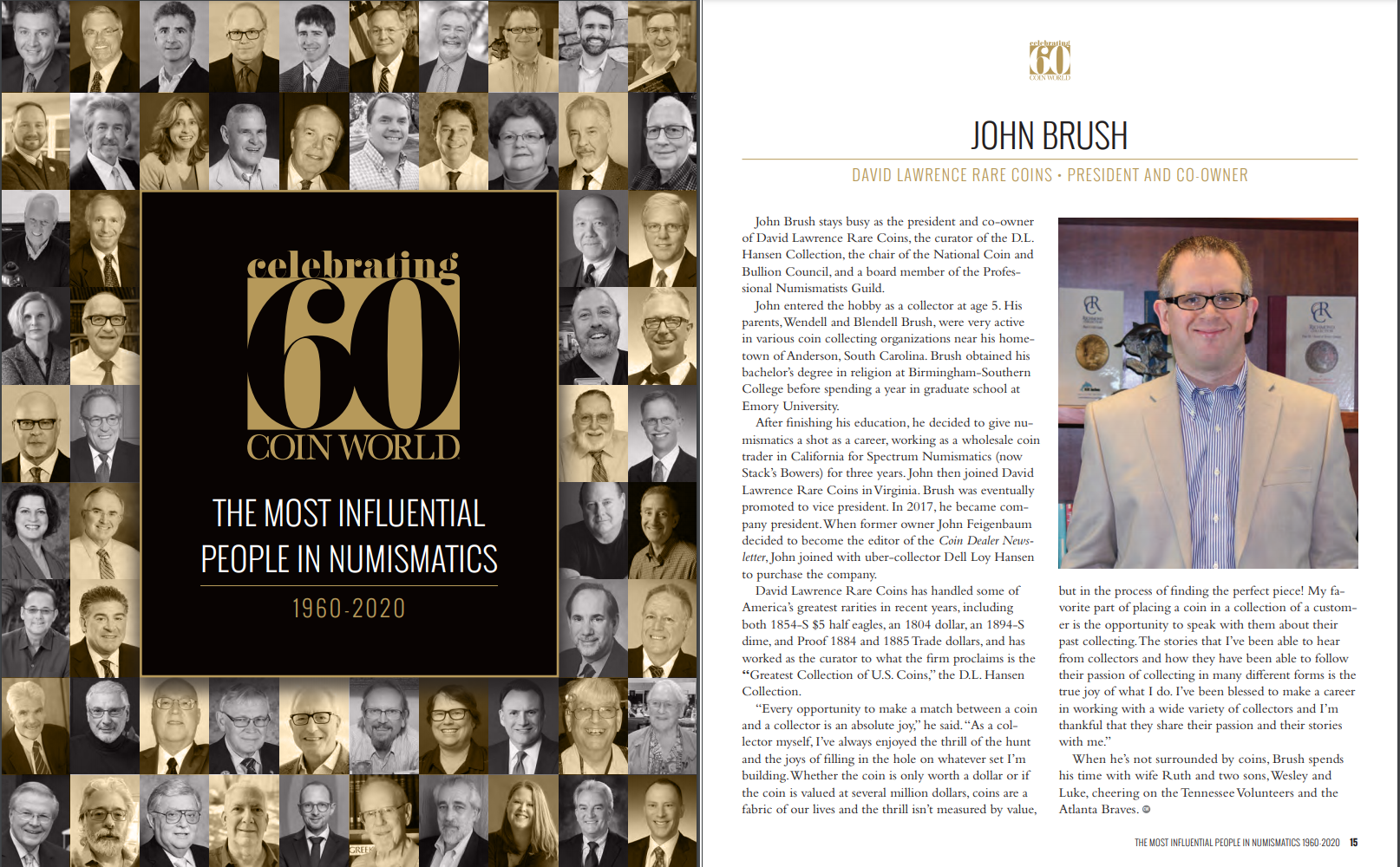 We were looking at a normal week this week, but COVID has really re-defined "normal" for us. The new "normal" here at DLRC is being "extremely active and busy every day!" Our weekly auction really turned up the heat over the final 2 days and the active bidders turned on their computers over what was a gorgeous weekend here in Virginia. With the final result producing very happy consignors and equally thrilled collectors with new pieces for their collections, we felt like we did our job. Putting together coins and collectors is what really energizes us and we're most happy when buyers and sellers are pleased with the result. As Jason likes to put it we make "coin marriages." I never expected to be a matchmaker as a child, but that's really what we do, except it's with collectibles. As I mentioned, the market continues to be incredibly hot and there is still a significant shortage of certified coins, especially in the under $500 range, but we'll keep looking for new material in whatever locales we can! It's the first half of how we can put these coin marriages together!

On a personal note, I shared this with several friends today and thought that I would include this in our weekly CWL as a thank you from myself, John Brush. I've been very blessed to make a career in what I always thought would only be a childhood hobby. Somehow, playing with coins with my father turned into a full-time job and opened up opportunities of which I never dreamed. I've made some lifelong friends, worked with many fantastic, interesting folks, and am surrounded by the greatest team of co-workers at David Lawrence Rare Coins every day.
When I was notified that I was included in Coin World's recent listing of the "Most Influential People in Numismatics, 1960-2020" I immediately thought of all of the people that I have been honored to work with over the past 20 years. It's truly an honor to even be mentioned in the same breath as so many of my mentors and friends. Without trying to be modest at all, I also noted that there are many omissions that are far more deserving than myself. While I seem to be the youngest person named, I can only credit my parents for always supporting (and often transporting) me to coin club meetings and shows as a child. I also am thankful for the fact that my first real boss, Greg Roberts, took a chance on a kid who couldn't handle another semester of grad school and had never visited California before his interview. I also have to thank my friend, boss, and mentor, John Feigenbaum who brought me to Virginia to be closer to family and opened my eyes to an entirely different world of numismatics. These folks were never stingy with their time, lessons, or help and for that I am forever grateful. Because of these people and the opportunities that they gave me, it led me to my friend, mentor and business partner, Dell Loy Hansen. Without all of these influences I wouldn't be mentioned anywhere near these pages. Most importantly, I couldn't image anything without my biggest cheerleaders at home, my wife Ruth and sons Wesley and Luke.

It is truly an honor to have been included here as I strive to honor those who have walked before and beside me on this incredible journey. Thank you Coin World for putting this together and thanks to the voters, who for some reason decided to include me on their ballots. I'm humbled.

Numismatically Yours,
John Brush
Click here to continue reading.