Coins We Love - October 11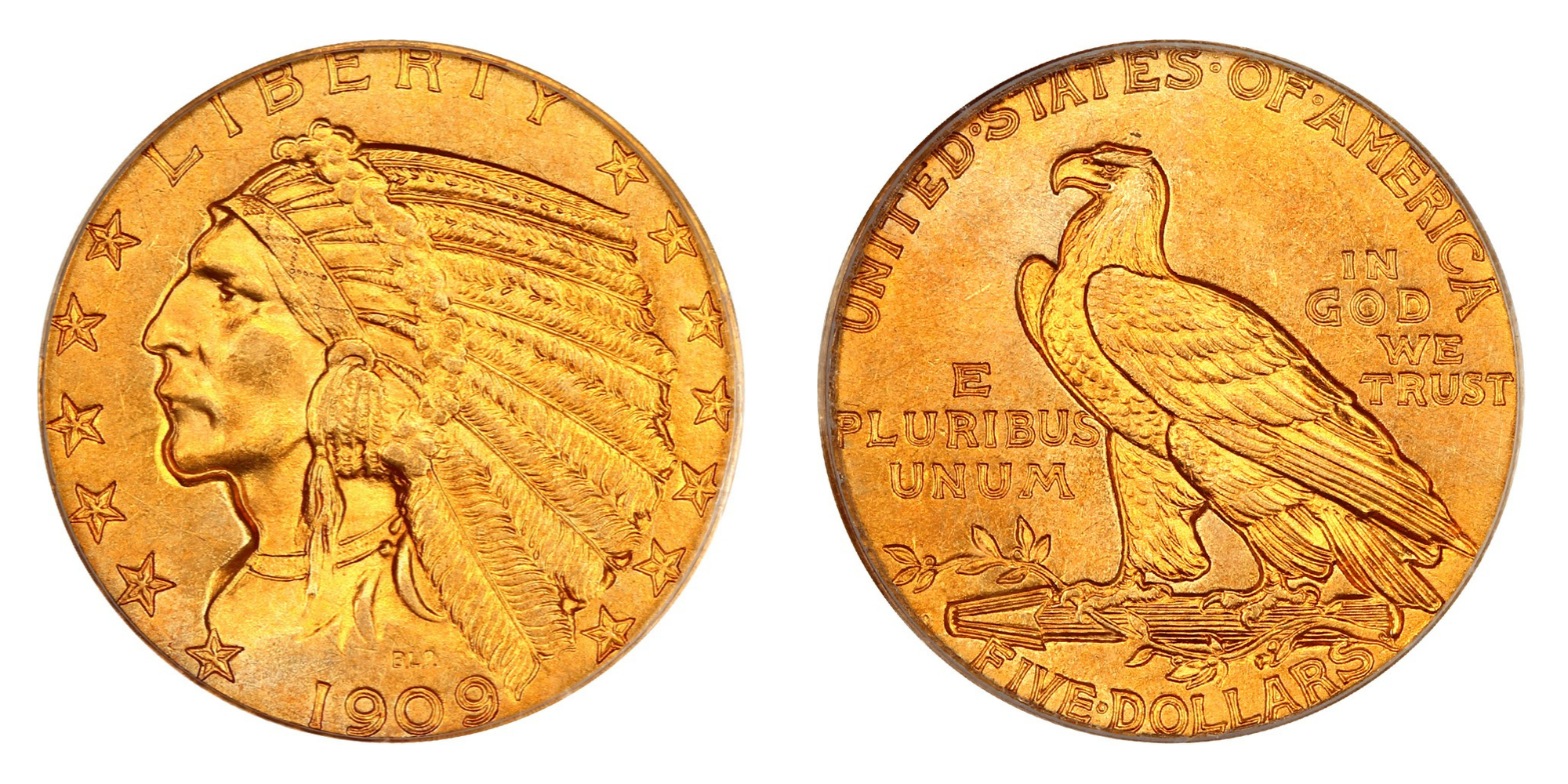 Here in Virginia, we are just starting to see and feel the first signs of Fall. Besides breaking out some warmer clothes, this week's projects included finalizing many important coin deals, scanning hundreds of new inventory in to our system and meeting a few important marketing deadlines.
We haven't discussed our print advertising before, but rest assured it is an important task that requires many short meetings and tons of proofs to review, critique and edit each month. While we love the creative side of designing our ads, it's also a struggle of what message do we want to portray to the coin collecting community in each one. Some are influenced by upcoming shows, collections for sale or special happenings. Typically we have too much to say (imagine that) and not enough space in the ad to fit it all in. It's one of the reasons we like to encourage collectors to call us to chat. We always feel we can do a better job one on one, explaining what makes working with David Lawrence Rare Coins a great choice. We do appreciate the feedback from customers who tell us a recent ad they saw hit home with them or they just thought was clever. But, they can never replace or achieve what personal contact can have over a simple conversation.
If you notice one of our ads, please feel free to mention it and let us know if you feel it was an effective communication. If you think we're missing something or have a great idea for a new ad for us – please email! We take our ques on how to design our website, what inventory to stock, how and where to advertise who we are from collectors large and small every day. Put simply, all of our customers are part of our staff with ideas and input necessary for us to provide the best possible service in the industry, so keep the feedback coming!
Hope you enjoy this week's CWL email as we have selected some really great coins to showcase. Also, look for great numismatic articles on our partner; Dell Loy Hansen and the remarkable growth of his collection to appear in numerous fourth quarter publications. Happy reading and we look forward to hearing from you soon!
Sincerely,
Jason Smith and Your Friends at DLRC
---
Why we love it: Strong case for probably the prettiest example in MS65! This popular Civil War date comes from a low montage of under 200,000 coins and just one of 17 graded by PCGS with a mere 13 higher. A stunning example in hand that should wow any holder with its multi-toned beauty.
Value: Only a single auction record in MS65 last year which realized $5,760. With a starting bid set reasonably at just $5,000, this coin may get multiple bidders interested this week.
---
Why we love it: This well-struck first-year half cent is an American treasure in every respect, being among the very first United States coins ever produced at the young Philadelphia Mint for circulation. The U.S. Mint struck only 35,334 Liberty Cap (Left) half cents in 1793, the very first half cent design ever struck in mass for circulation and a one-year-only type. Of those 35,334 half cents, it's estimated fewer than 1,100 survive in any grade today. This piece, certified by PCGS and boasting a CAC seal of quality approval, is one of but a handful in its condition. According to numismatic experts, there are fewer than 50 survivors in uncirculated condition, and this example is only a few delicately toned rubs away from Mint State. This is the only 1793 Liberty Cap Left half cent CAC has stickered in a grade of AU53, making it a one-of-a-kind numismatic relic suitable for any collection of great and historic American coins.
Value: While auction records have come down some in the past few years on this issue, this high-end example remains the only AU53 to receive CAC approval and still demands top-tier value. The last auction record for this issue was $41,125 in 2018. With the list price of $44,000, this coin is now offered at a slight discount to last year's sale at a very reasonable price of $40,000 via Make Offer.
---
Why we love it: A scarce date Morgan issue with just 300,000 originally minted. This example has it all: blazing white surfaces with strong luster and frosty devices! An easy 5-star eye appeal piece in our book.
Value: Just 11 examples graded higher at PCGS. With auction records in MS65 close to $150,000, this MS64 with a starting bid of $16,000 has strong value play and would be a great addition to any Morgan registry set.
---
---
Why we love it: This original and flashy proof Flying Eagle cent boasts the Eagle Eye Photo Seal, a mark of quality assured by noted Flying Eagle cent expert Richard Snow. This is a rare and underrated proof issue, which saw a mintage of just 200 coins and is thus much rarer than the key 1856 Flying Eagle proof cent. PCGS has just eight at this grade and only four higher. The 1858 Flying Eagle cent marks the last year of production for this type before the first Indian Head cents were released in 1859.
Value: With just four graded higher at PCGS and a steep jump in price to Proof 66, it would be difficult to find a better example. Proof 65 is a great value level to own and with a discount of over $5,000 off list price, this one at $23,000 via Make Offer should be hard to pass up.
---
Why we love it: The Indian Head gold coins by noted artist Bela Lyon Pratt are considered by many as being among the most beautiful U.S. gold coins, alongside the Saint-Gaudens $20 Double Eagles and $10 Indian Princesses. Thus, the Indian Head Half Eagle series enjoys a large and enthusiastic collector base, with several dates among the series proving quite scarce. The 1909-O is by far the lowest-mintage coin in the series with only 34,200 struck. It is also quite popular as the only New Orleans issue in the entire set – a great issue that is always sought after. This coin surely looks like an MS63 with clean, mark-free surfaces.
Value: With examples in MS63 auctioning over $90,000, this high-end MS62, discounted to Greysheet bid of $50,000 through our Make Offer function, makes a compelling purchase.
---
---
Why we love it: From a tiny mintage of 3,035, the 1802 Quarter Eagle is a wonderful representation of this rare Capped Bust type design. With frosty, lustrous surfaces and a lack of significantly detracting adjustment marks, this fresh example is certainly high end for the grade. CAC approved for quality and a wonderful addition to any type set.
Value: With a starting bid of $24,500 in our auction ending this Sunday, this tough gold piece is priced accordingly given how few examples have gained CAC approval.
---
Why we love it: This 1925-S Mercury dime is equaled by no other examples. A truly amazing piece with light rose and golden tints surrounding lustrous, golden centers. Impeccable in quality with no noticeable marks, this coin is destined for the finest collection of Mercury dimes. A tough S-mint to locate with full bands. This example has an NGC+ grade for premium quality at the top of end of the assigned grade, and it's the finest and only certified by NGC with FB designation at this grade, with none higher.
Value: This piece stands alone as the only 67+ FB graded by both PCGS and NGC. PCGS 67 FB's (without a +) have historically brought incredible prices with a recent example selling earlier this year for $66,000. With a price of $24,500 via Make Offer, this seems like an absolute no-brainer.
---
Why we love it: The Lincoln cent series is the longest-running series in United States history and certainly represents one of the most complex sets one can build, considering how difficult early branch-mint Lincolns are in the Red Mint State grades. The 1918-D is a very tough date in Full Red, and this piece absolutely glows with a light lavender highlight. It's a beautiful example with immaculate fields. Only a single issue is graded finer by PCGS. Numismatic history buffs will also note the 1918 Lincoln cents are the first to bear the initials of coin designer Victor David Brenner, or "VDB," under Lincoln's shoulder on the obverse.
Value: Just one available higher at PCGS makes MS66 pretty much the highest you can hope to achieve for this issue. Less than a year ago, we offered a similar example of this date/grade in auction at a reserve of $27,000. This example is available via Make Offer at $20,500 - nearly 25% less and represents a tremendous opportunity.
---
---
Why we love it: How could anyone not love this coin?? Warm, orange-gold surfaces with superior luster and a top pop example with nothing graded higher at PCGS. A true highlight of this week's auction and a superb registry piece for any collection!
Value: Starting bid set squarely between Greysheet bid and ask at $78,500. This is one we wish we could keep in inventory longer but have no doubt it will find a long-term home very soon.
---
Why we love it: The only plus graded example of this date and grade, the surfaces are lovely with beautiful orange and blue upper highlights. A fantastic gem type coin that is premium quality at the top of its assigned grade.
Value: With MS64's reaching $8,700 and MS66's value at $25,000 - $30,000, this lone 65+ example seems very fair at a reduced level of $11,250.
---
Why we love it: This extremely rare Bechtler $5 was struck between 1831 and 1834 in North Carolina. This variety is K-15, which is listed as Rarity-7. It offers warm gold surfaces, nice eye appeal, and truly looks like a museum-quality piece. It is among the finest graded examples and a variety that is not often seen! The Bechtlers were prolific in their minting of private gold coins during the first U.S. gold rush in the 1830s. Their reputation, unlike some of the firms that came around in California, was impeccable, and even when the Federal Mints at Dahlonega and Charlotte opened, the Bechtlers continued to strike coins that circulated alongside their Federal counterparts. This series is among the first issues produced by the firm. The current PCGS Price Guide value is listed at $90,000. This is a major rarity in the Territorial or Pioneer series, a variety that is rarely offered in auction.
Value: With only six examples graded in AU55 and just five graded higher at PCGS, these rare pieces do not surface often. The last five auction records have been consistently strong, bringing between $48,000-$60,000. Available now with a 10% discount at $49,500 via Make Offer, this piece is a solid addition to an interesting early gold collection.
---
Check out all of the available "Coins We Love" from past newsletters